**Post may contain affiliate links.
I'm the type of person of who goes too long without eating but it also leaves me cranky, weak and craving foods that I wouldn't normally eat. Recently I've started carrying around snacks  and my favorite one are easy to make trail mixes just like these 20 yummy trail mix recipes below. I especially love that trail mixes are perfect for on the go snacking and can be made in a ton of different ways! Check out these 20 yummy trail mix recipes below.
20 Yummy Trail Mix Recipes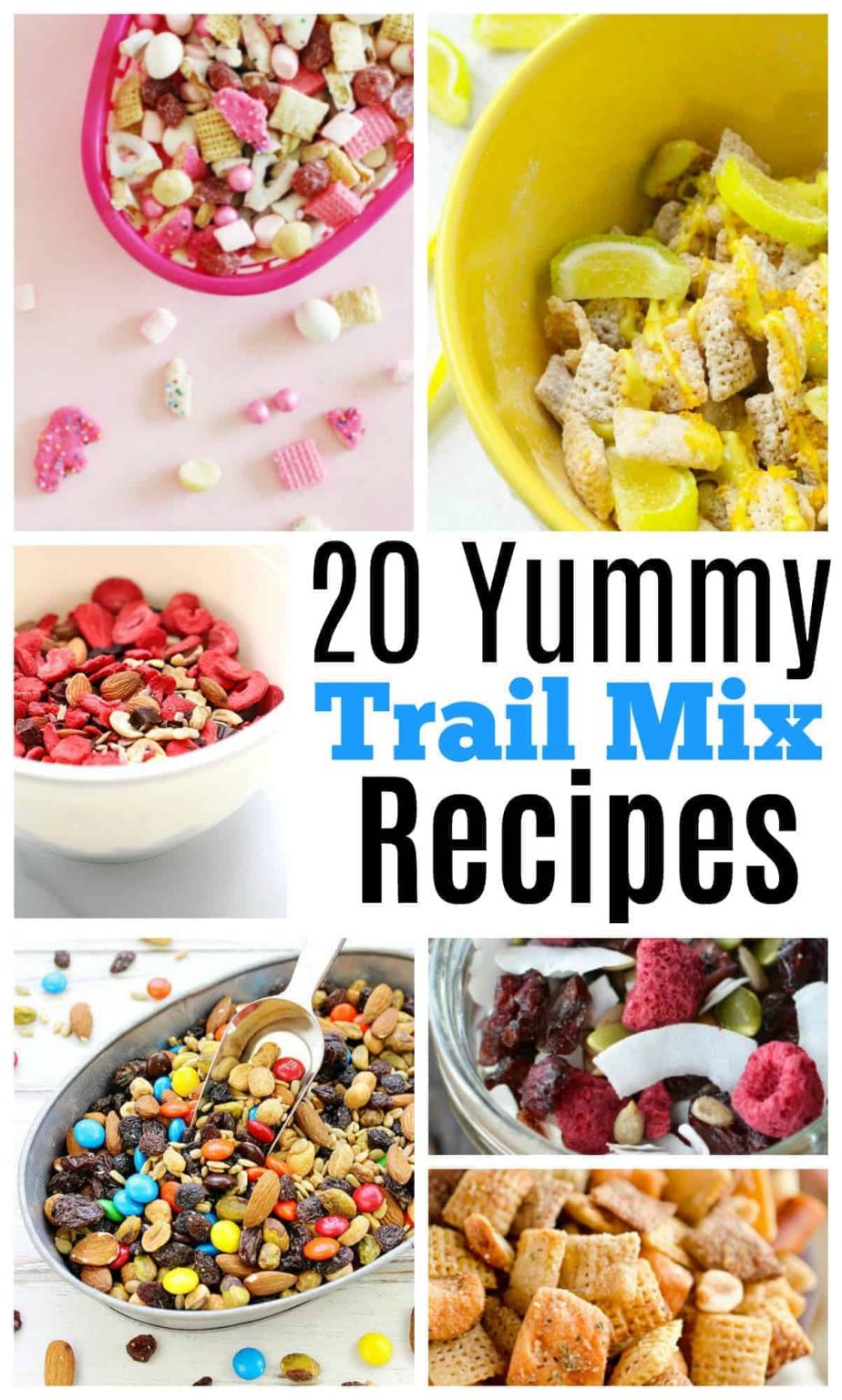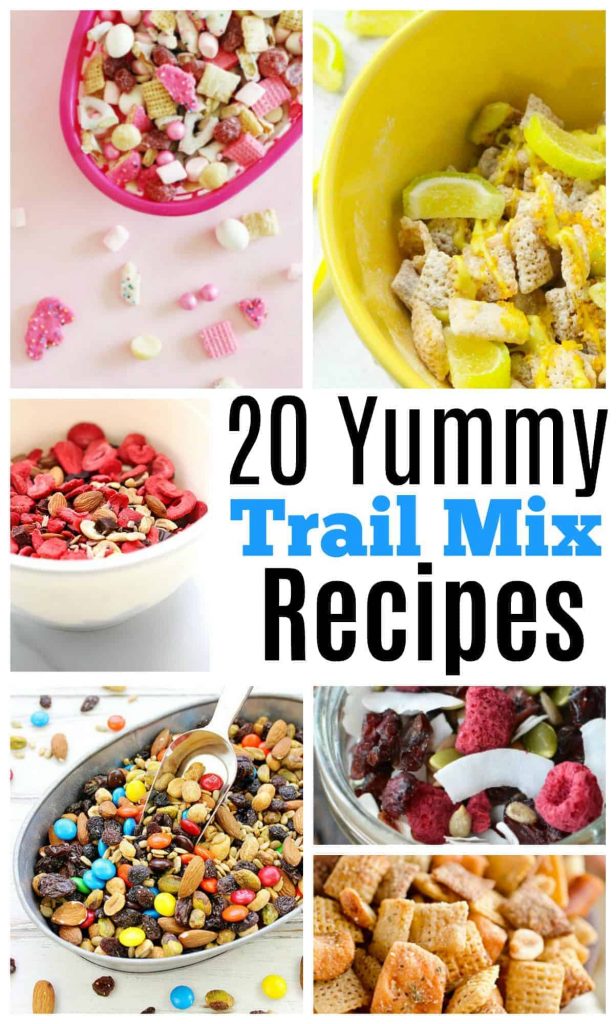 All of the 20 yummy trail mix recipes  above are really perfect to pack in lunch boxes, set out for guest they're all easy enough for kids to help make. Make now and store in Mason Jar, reusable sandwich bag  or you can even box them and give out as gift. Do you guys buy or make your trail mix?
More easy to make snacks: