This crispy air fryer Keto chicken parmesan is easily made in just 30 minutes! Scroll down for the quick and easy Keto recipe that's perfect for busy weeknights!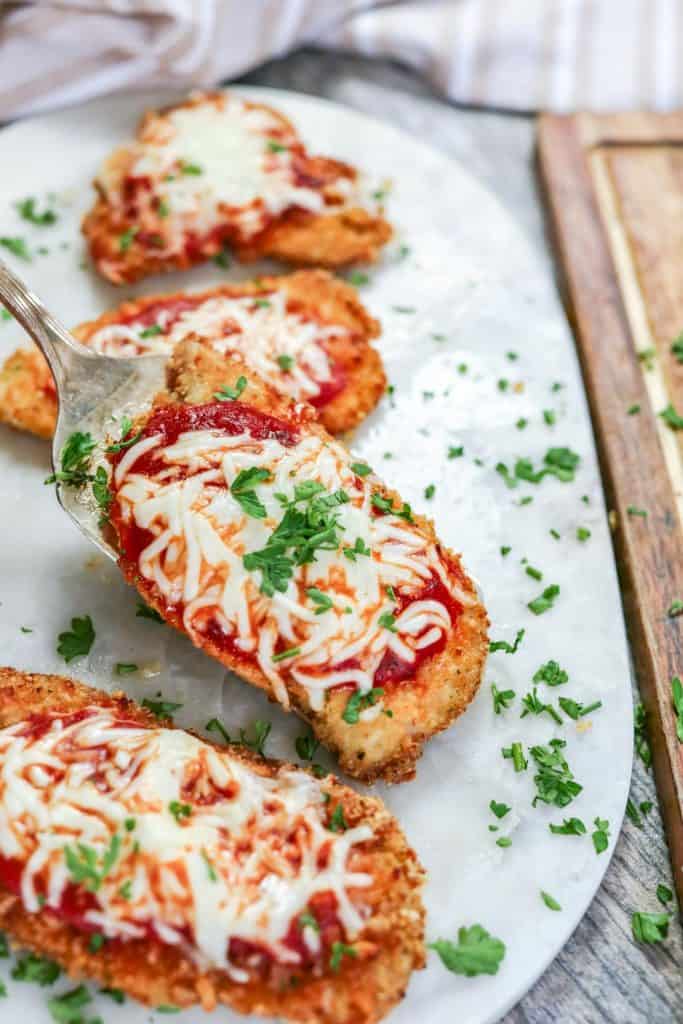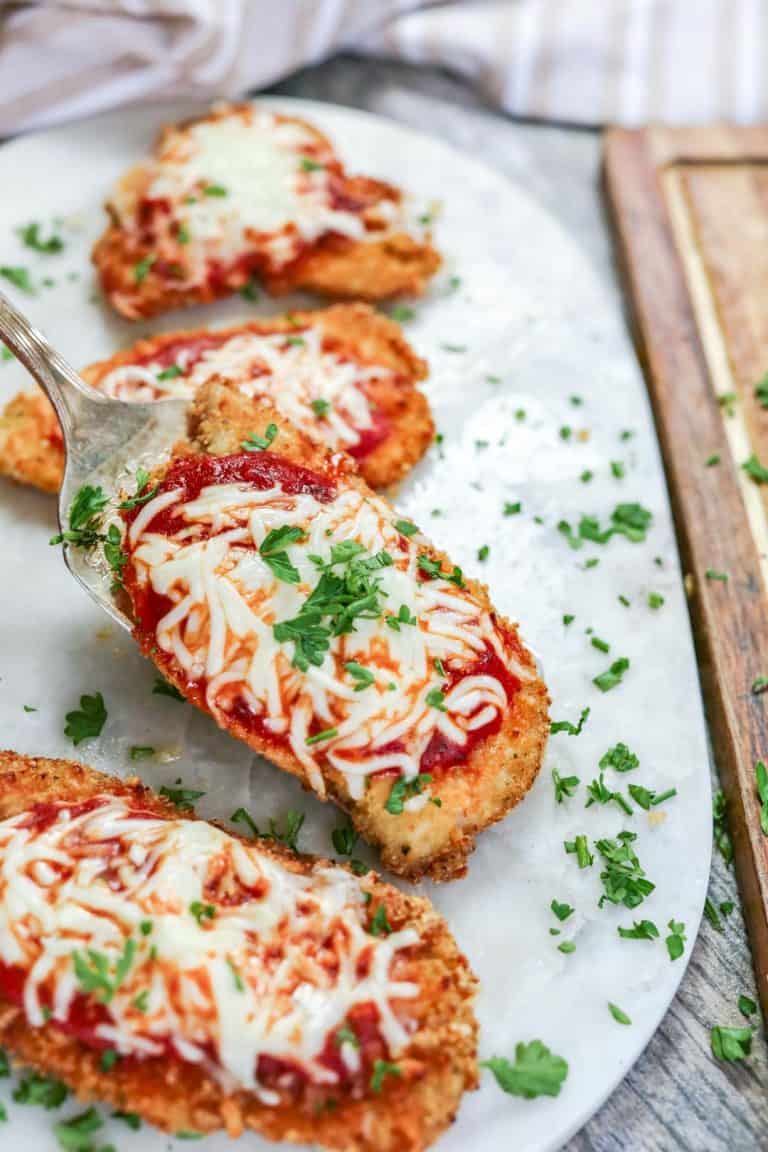 Who doesn't love a classic flavorful chicken parmesan? This chicken parmesan recipe is a hit in our home and for good reason! While I love to eat mine with a salad, zoodles or even steamed veggies, the hubby and the kids love to eat theirs with pasta.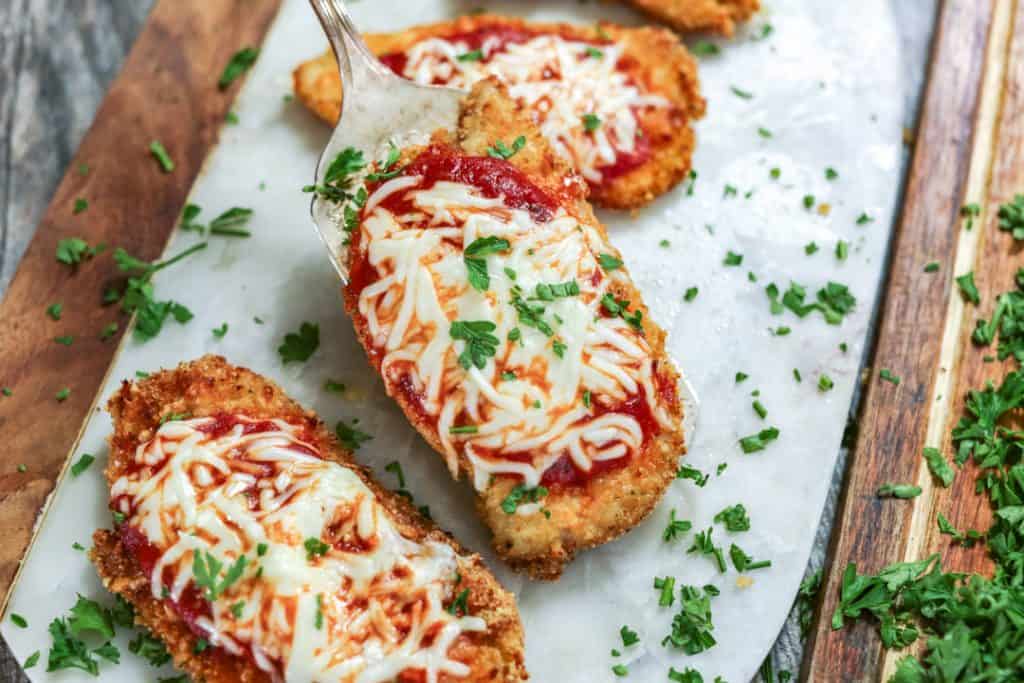 Can you make chicken parmesan in the oven?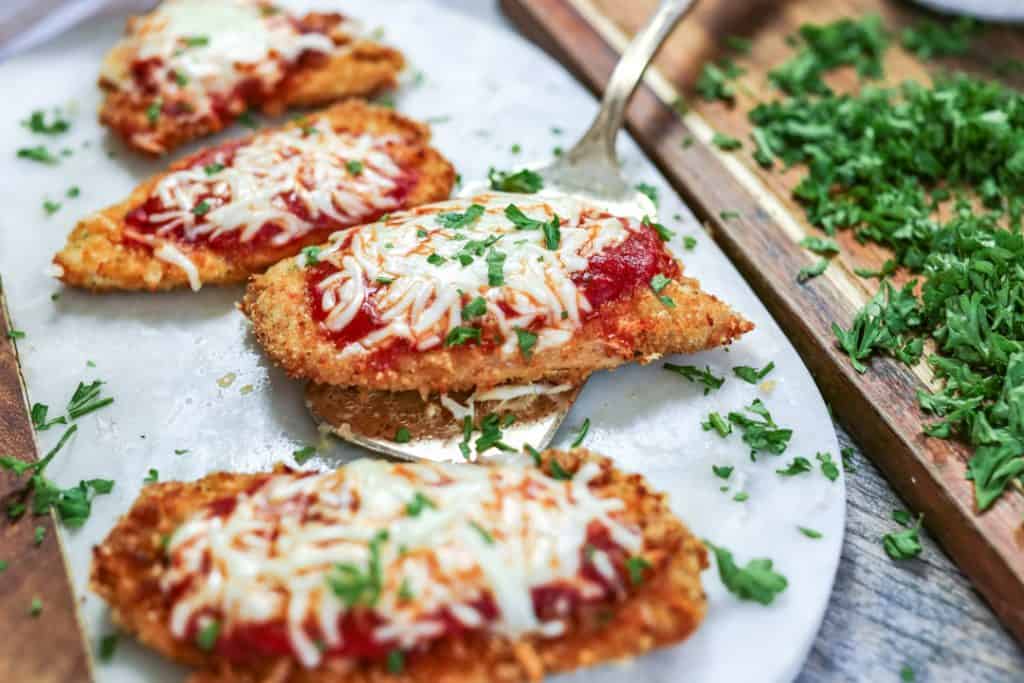 Absolutely!  I highly recommend you getting an air fryer, but in the meantime, you can follow the steps below and place chicken on parchment paper, spray with cooking oil and bake at 400 degrees at 15-20 minutes. Remove from oven top with sauce and cheese and place back in the oven until cheese has melted.
Is Chicken Parmesan low carb?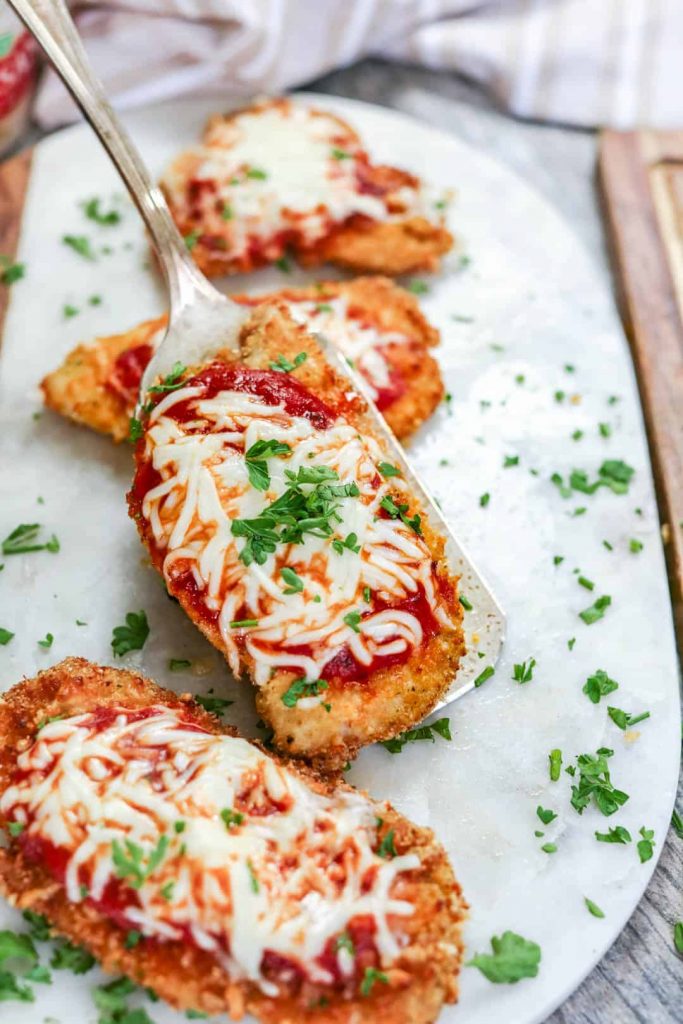 This recipe is! Traditional chicken parmesan recipes are made with bread crumbs but for this recipe, I used a mixture of ground pork rinds and parmesan cheese. You can also choose to use almond flour and or coconut flour.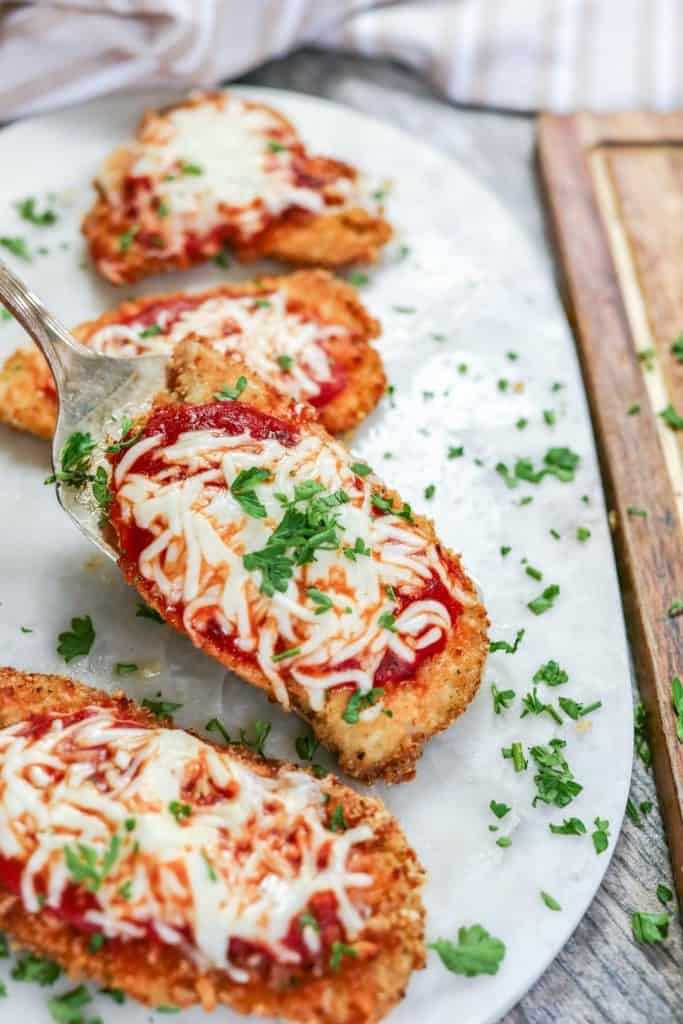 Either will work but I prefer the mixture of pork rinds and parmesan cheese because it gives the chicken a delicious crispy golden texture that everyone loves, without all the carbs.
More keto Dinner Recipes You'll Love:
Keto Pork Chops in Mustard Cream Sauce
Keto Lasagna In A Bowl
Is Chicken Parmesan good for meal prepping?
Yes, but keep in mind that the chicken won't be as crispy unless you reheat in the air fryer.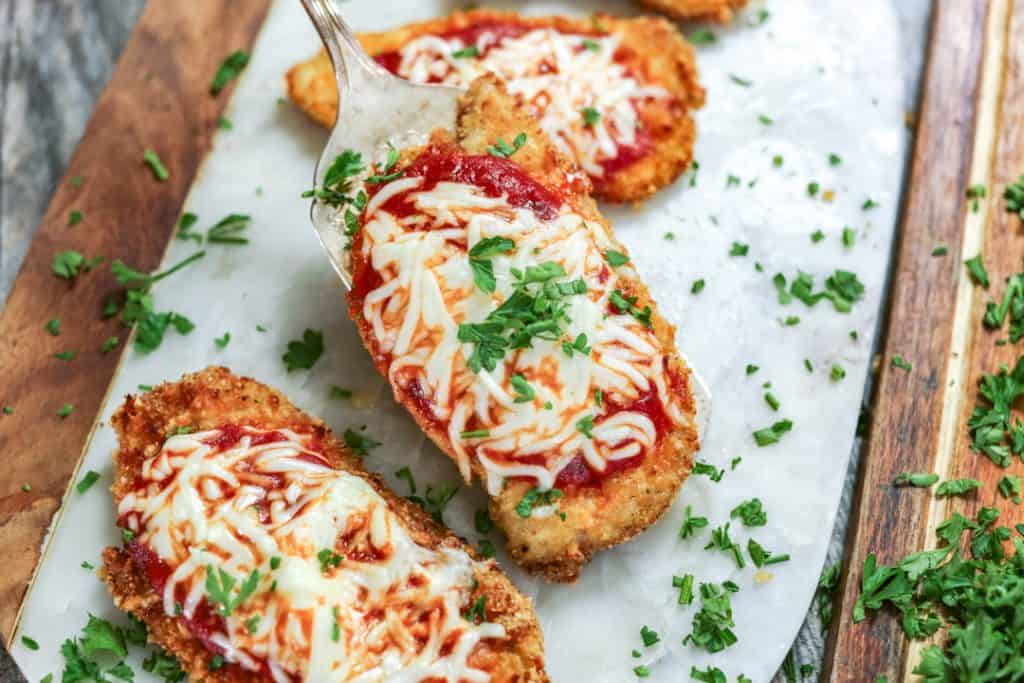 To make this low carb recipe you'll need
Chicken Breasts: You'll need either 4 4 oz chicken breast or 1 pound sliced in half.
Ground Pork Rinds: Chicken breasts will be dipped in egg wash and coated in a mixture of ground pork rinds and parmesan cheese.
Parmesan Cheese: Since you'll be mixing the pork rinds with the parmesan cheese you can opt for freshly grated or pre-grated.
Seasoning: I kept things simple and only used garlic powder, onion powder along with some salt and pepper, but you can also use Italian seasoning, cajun seasoning or even add red pepper flakes for some kick!
Cooking Spray: To cook the chicken in the air fryer you'll want to spray both sides of chicken with cooking oil.
Air fryer Recipes You'll Love:
Bacon Wrapped Brussel Sprouts
Air Fryer Blue Cheese Chicken Wings
How To Make Air Fryer Keto Chicken Parmesan
4 4 oz chicken breast or 1 lb cut in half
1/2 cup of grated parmesan cheese
1 cup crushed pork rinds
1 1/2 cups of Keto-friendly marinara sauce **I like this one
Cooking spray
2 large egg
1/2 cup of shredded mozzarella cheese
1/4 tsp of garlic powder
1/4 tsp of onion powder
1/2 tsp of salt
1/2 tsp of pepper
Basil or parsley for garnish
**May need more pork rinds and parmesan cheese depending on the size of chicken breast. Add more if needed.
Directions:
In a mixing bowl add pork rinds, parmesan cheese, garlic powder, salt and pepper, and onion powder. Whisk to combine.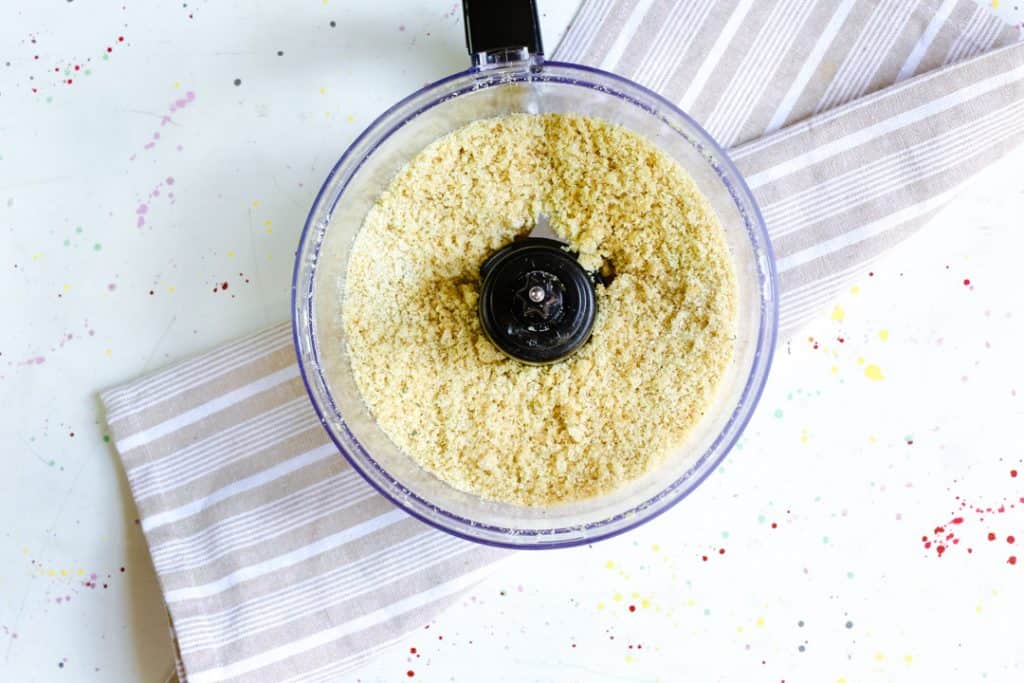 Add 1 whisked egg to a separate bowl.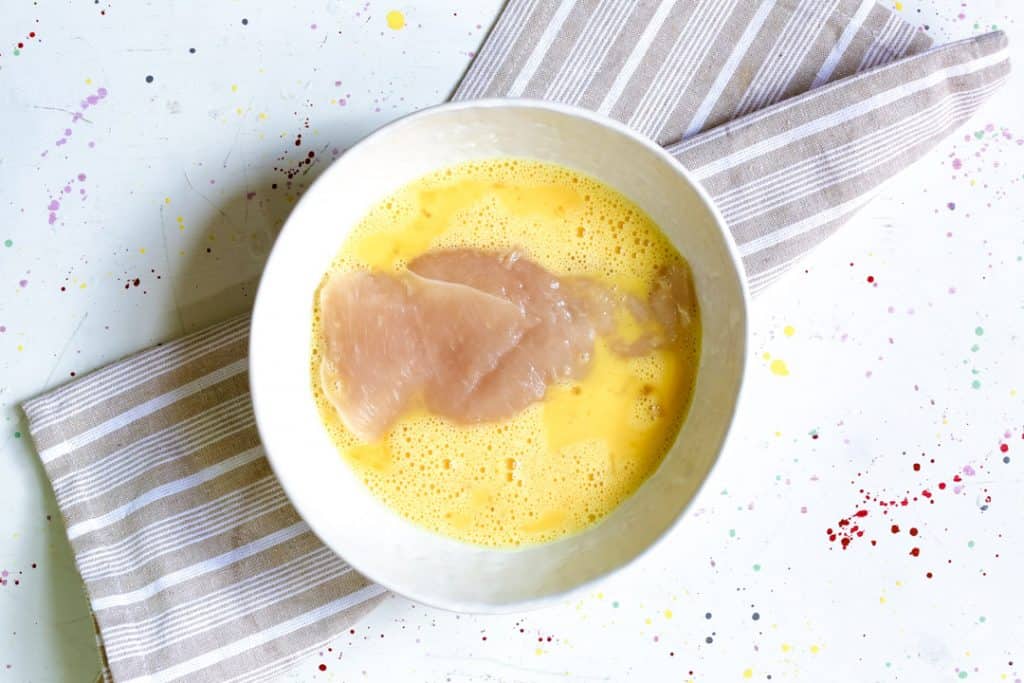 Take chicken breast and dip into egg wash and then dip into crushed pork rinds. Evenly coat both sides.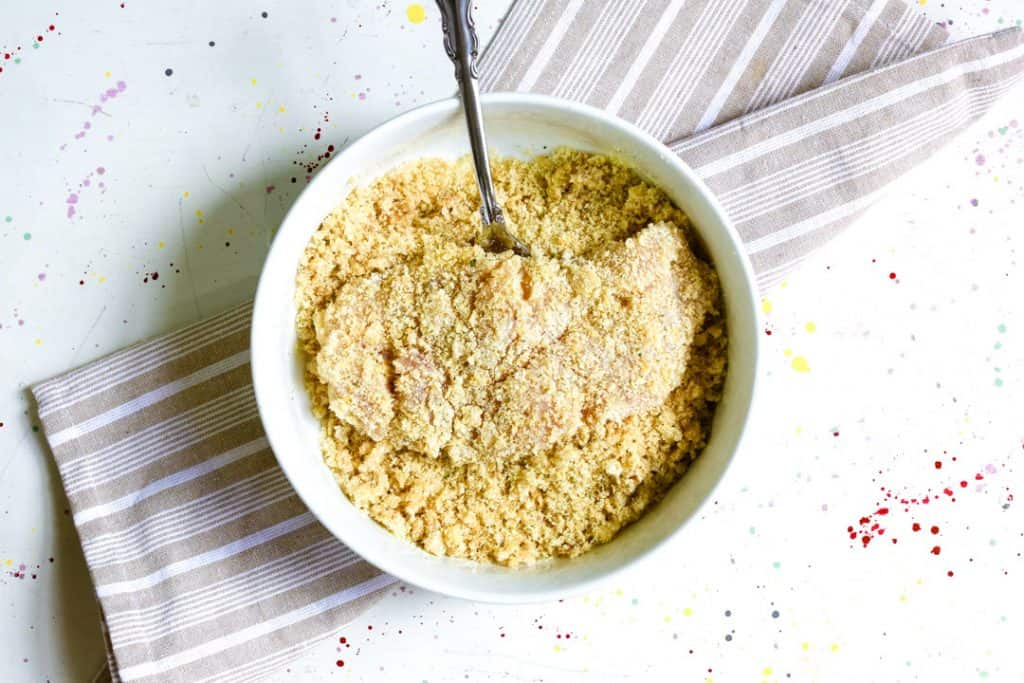 Spray chicken with cooking spray and add to air fryer basket.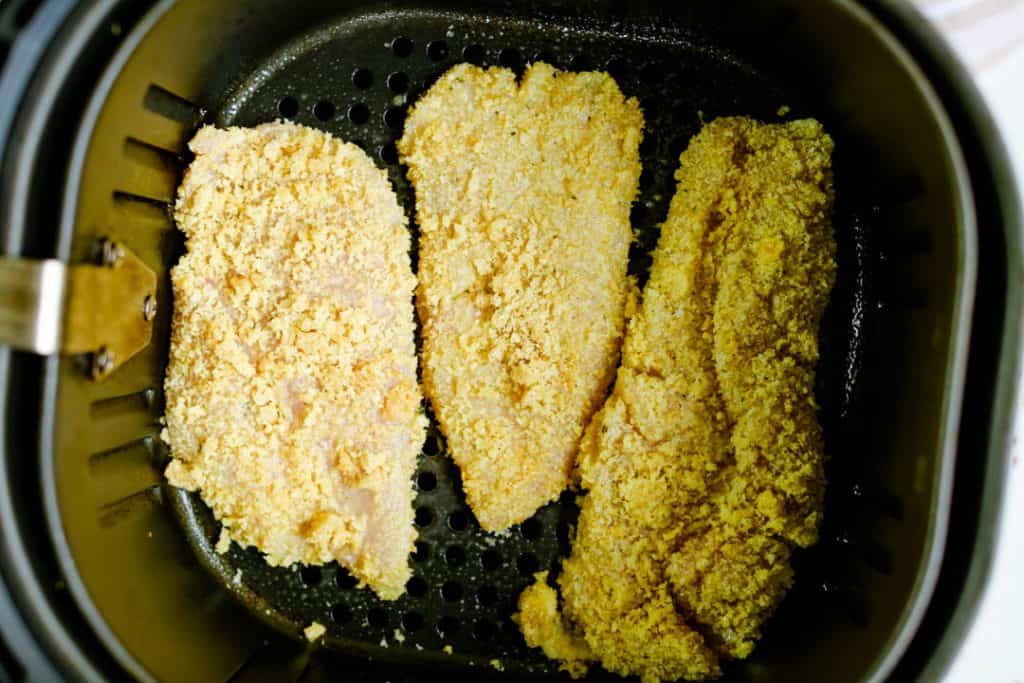 Cook for about 10 minutes.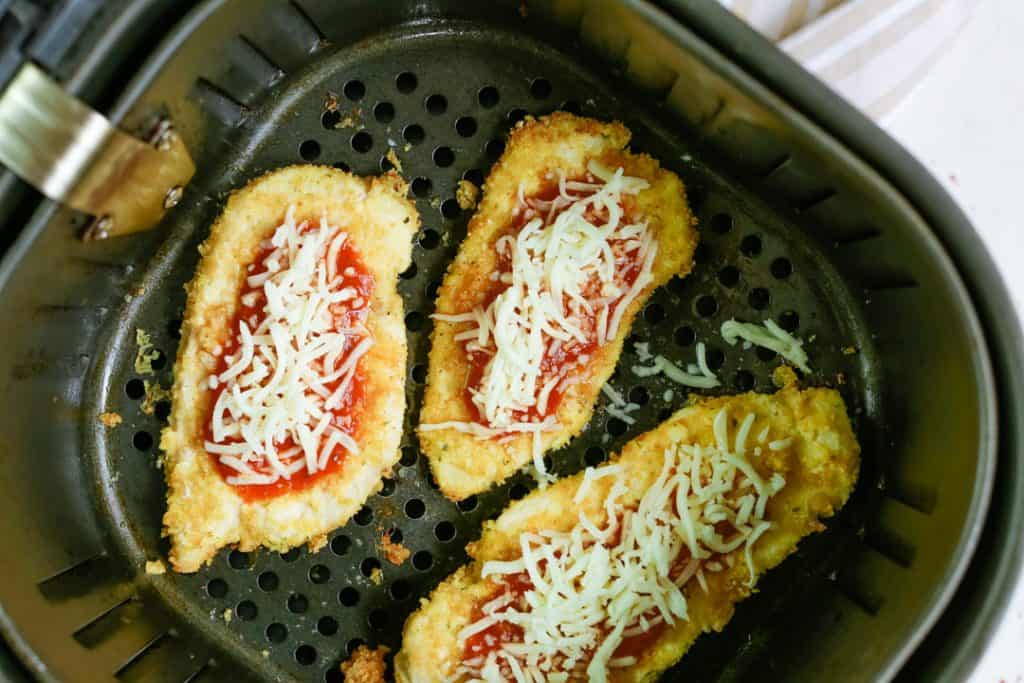 Flip and add marinara sauce and cheese. Cook for another 5-6 minutes.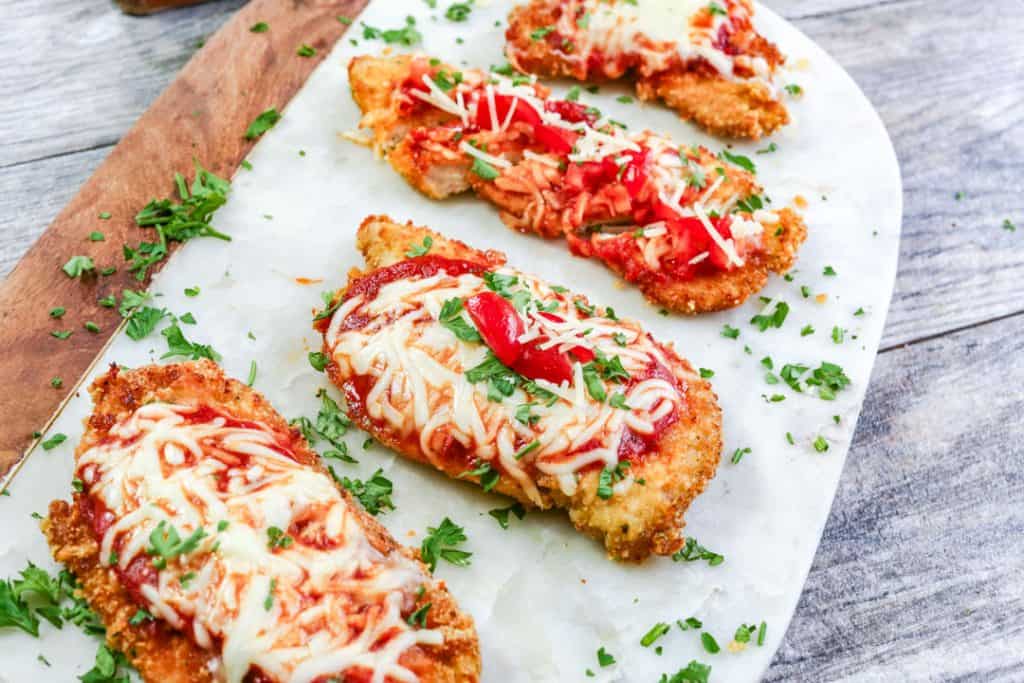 Serve Keto chicken parmesan with these parmesan garlic bread sticks, or these almondine asparagus or cauliflower mashed potatoes.
Pin for later!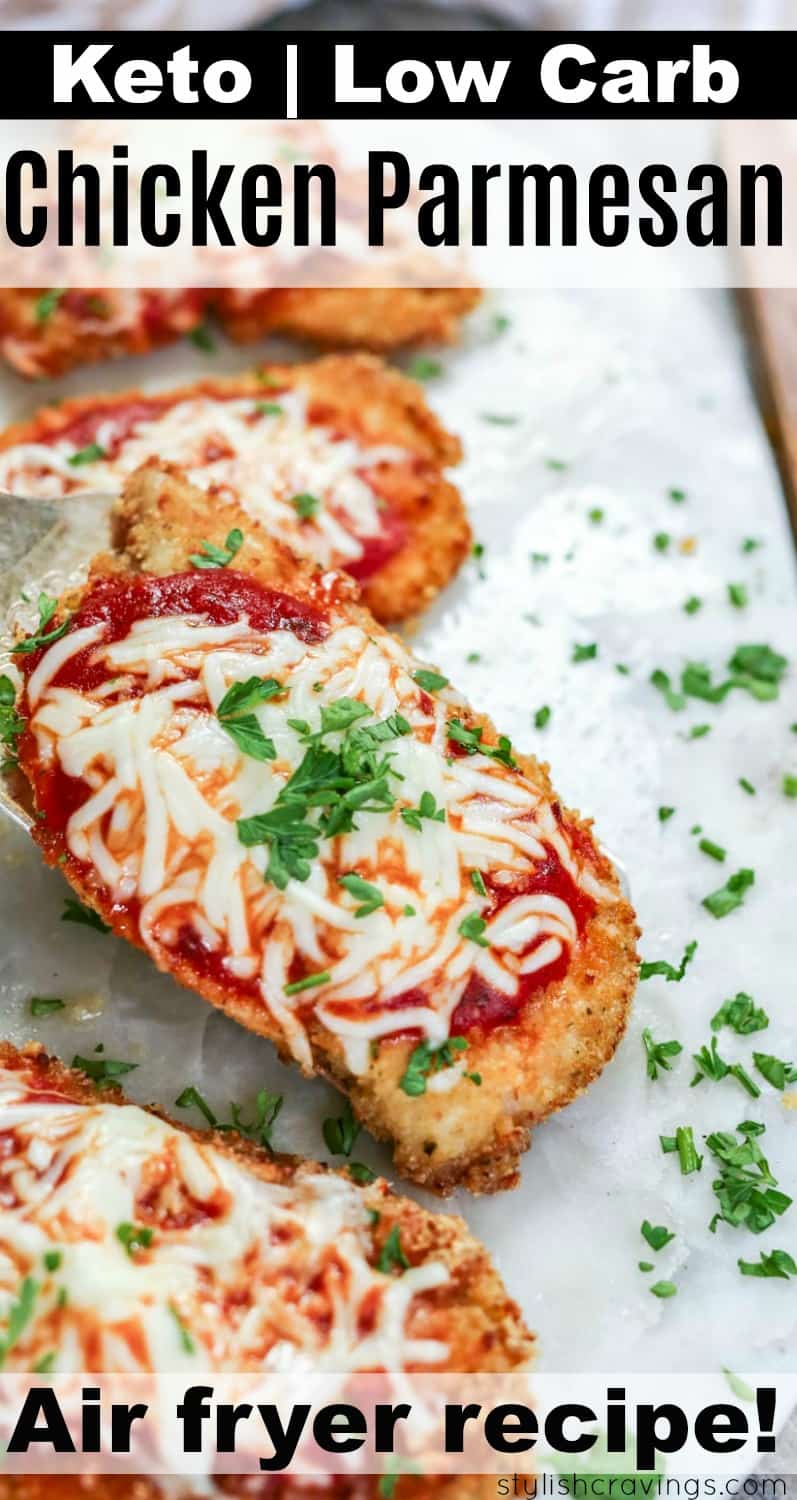 Click here to follow me on Pinterest!