In need of some comfort food? Look no further because this hearty Keto lasagna in a bowl with layers of ricotta, meat and cheese will satisfy your cravings in no time!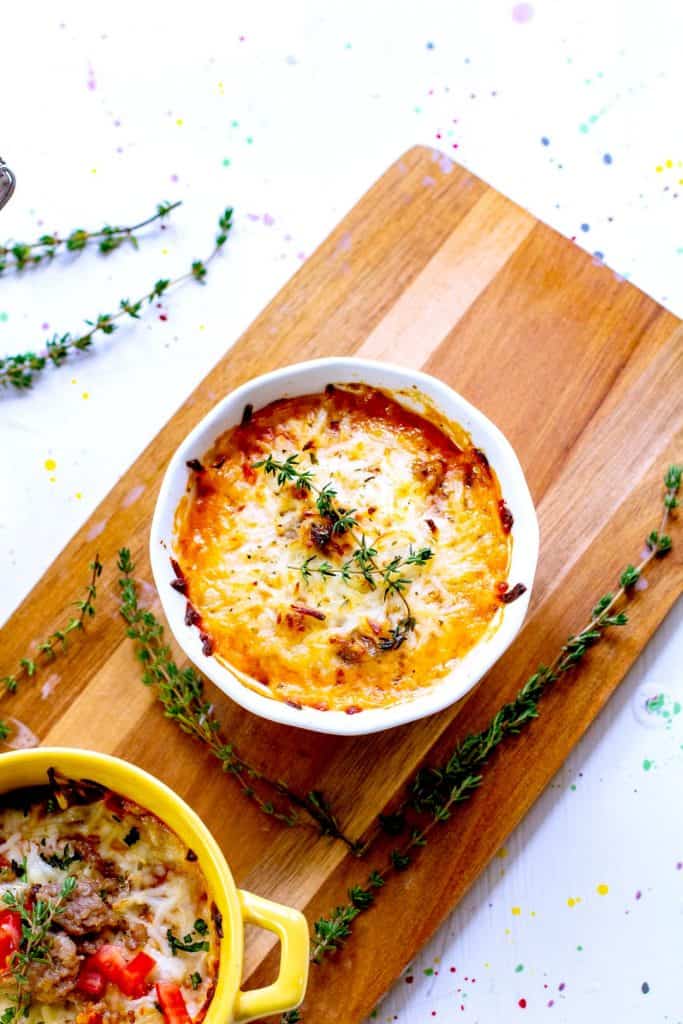 What is lasagna in a bowl?
Lasagna in a bowl is a super easy low carb keto recipe for one that only takes about 30 minutes to make! Perfect for lunch a quick dinner and it reheats well enough to use for meal planning too! Serve with this baby kale salad with avocado and parmesan, veggies, low carb Rosemary Garlic Flatbread or even some keto Italian breadsticks!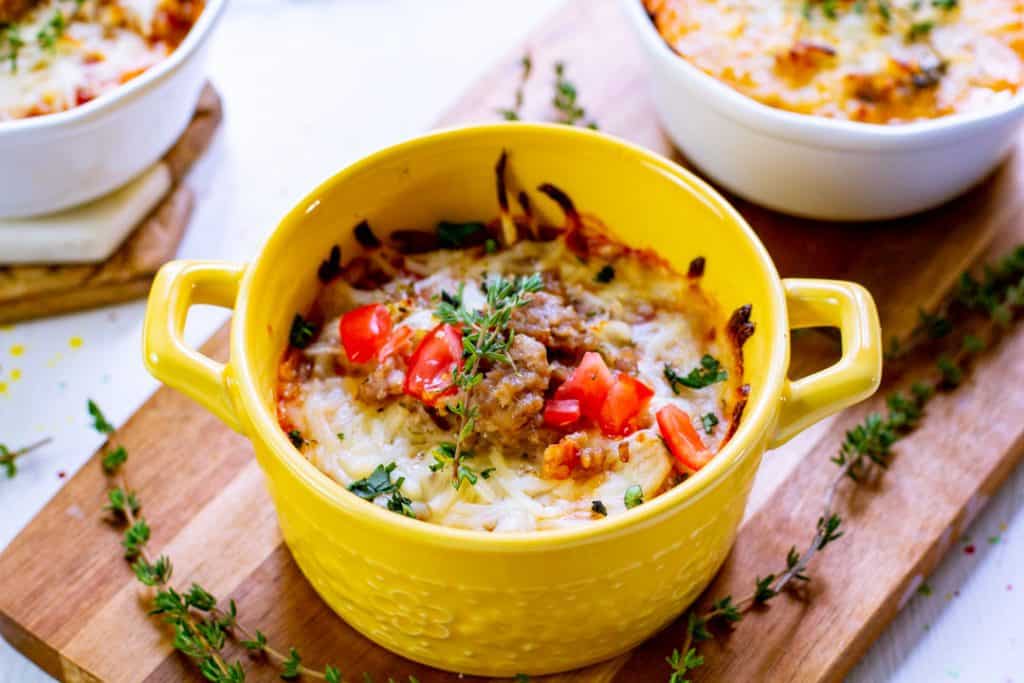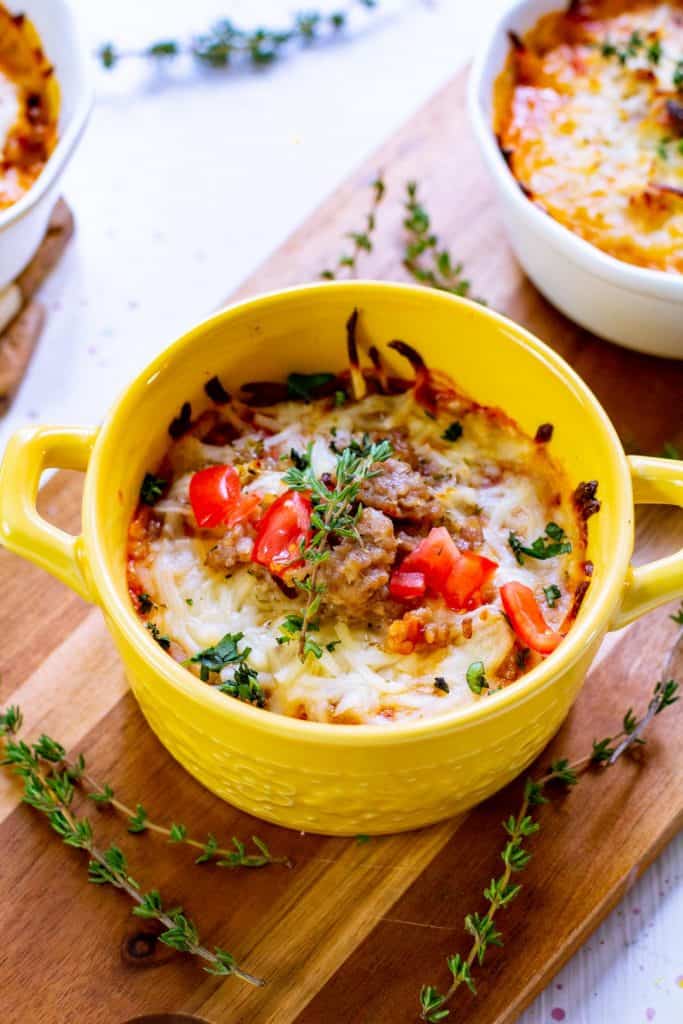 My kids love when I make lasagna but they always pull it apart and eat all the good stuff like the cheese, the meat, and the sauce. This low carb recipe gets right to the good stuff we all love and I can easily make in a few minutes!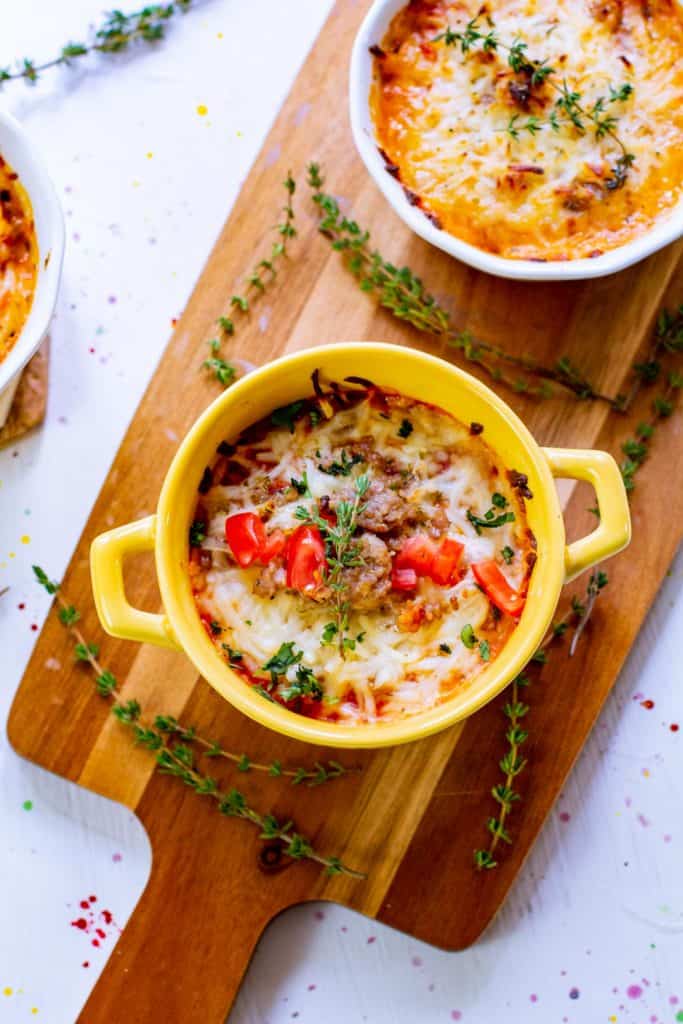 Similar: Egg Roll In A Bowl
Easy To Make Recipe For One!
Making this lasagna in a bowl is super easy! All you need to do is brown your sausage, mix ricotta with seasoning and in a bowl layer the sausage, ricotta mixture and cheese! Your lasagna in a bowl can then be placed in the oven or the microwave until cheese has melted.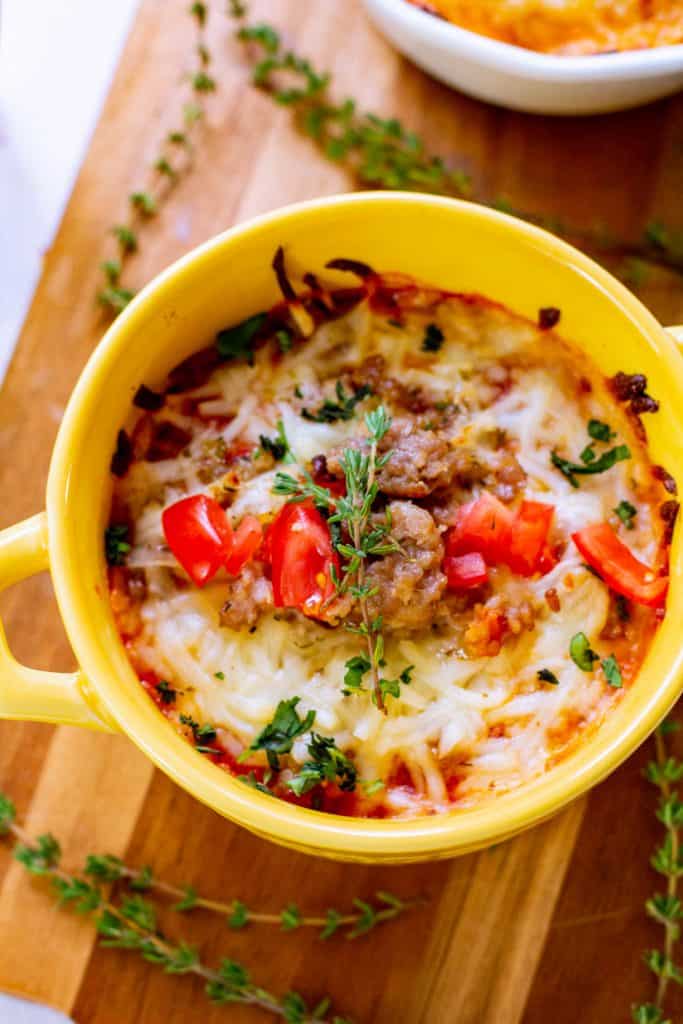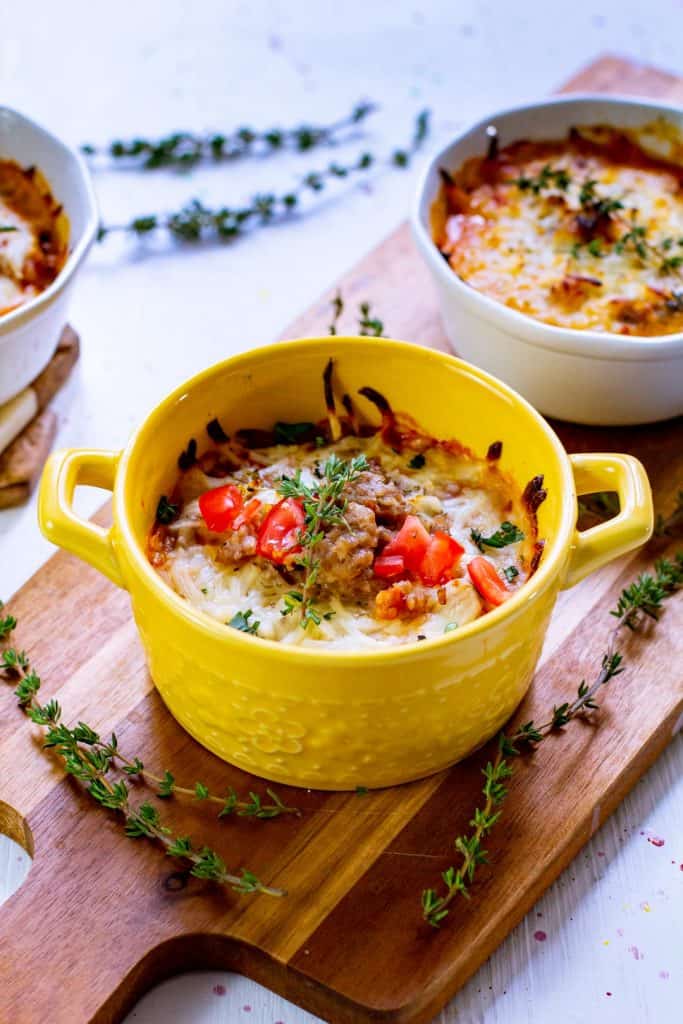 To make multiple servings of this recipe at once follow instructions and layer the ricotta mixture, meat and cheese into a large casserole dish.
More Keto Recipes You'll Love:
Creamy Keto Pumpkin Soup
Low Carb Crustless Pumpkin Pie
What to serve with lasagna in a bowl
Serve this lasagna in a bowl over zoodles, or cauliflower rice with a side of veggies or keto garlic breadsticks! After dinner, you can treat your family to these Keto chocolate-dipped peanut butter cookies!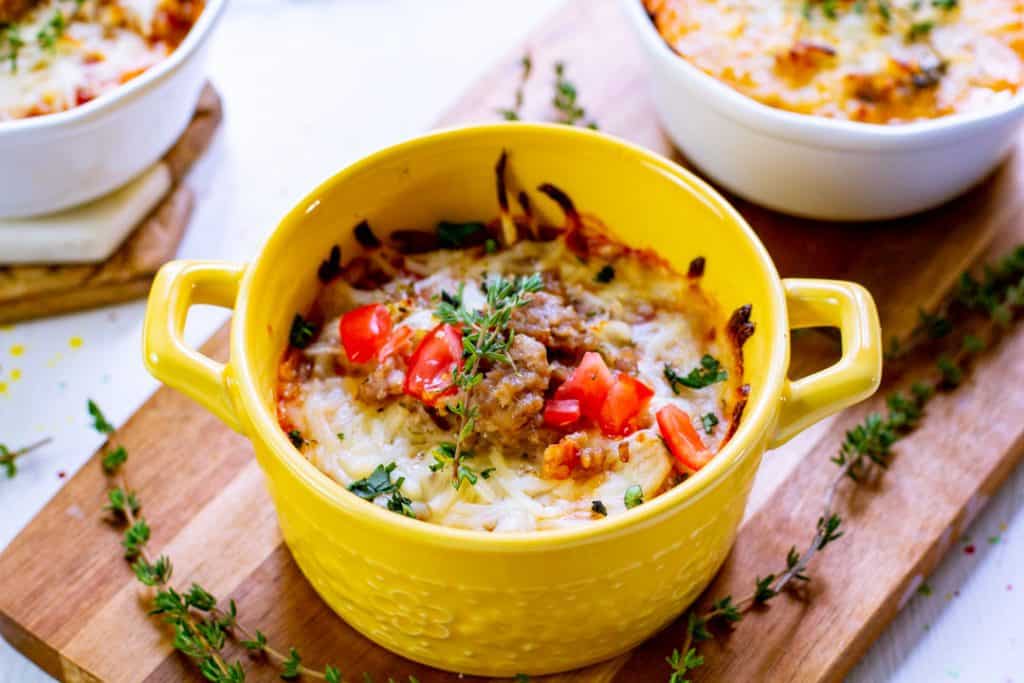 Keto Lasagna In A Bowl
4 servings
1 pound of ground sausage
Low carb marinara sauce (you can also use sugar-free pizza sauce) – 1 cup
Shredded mozzarella cheese – 1 cup
Ricotta cheese (you can also use cottage cheese) – 1 cup
Parmesan cheese – 1/4 cup
Garlic – 1/2 tsp
Italian seasoning – 1/4 tsp
Salt – 1/4 tsp
(Optional) red pepper flake for some kick and parsley for garnish
Instructions:
In a skillet brown the sausage.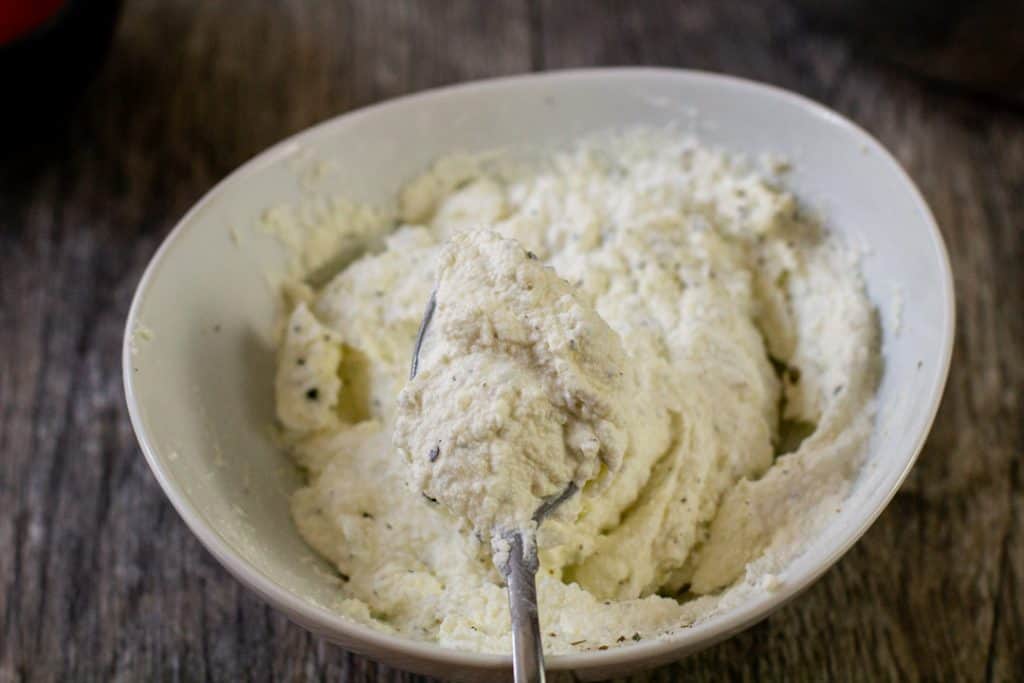 In a bowl add parmesan cheese, ricotta, garlic powder, Italian seasoning, and salt.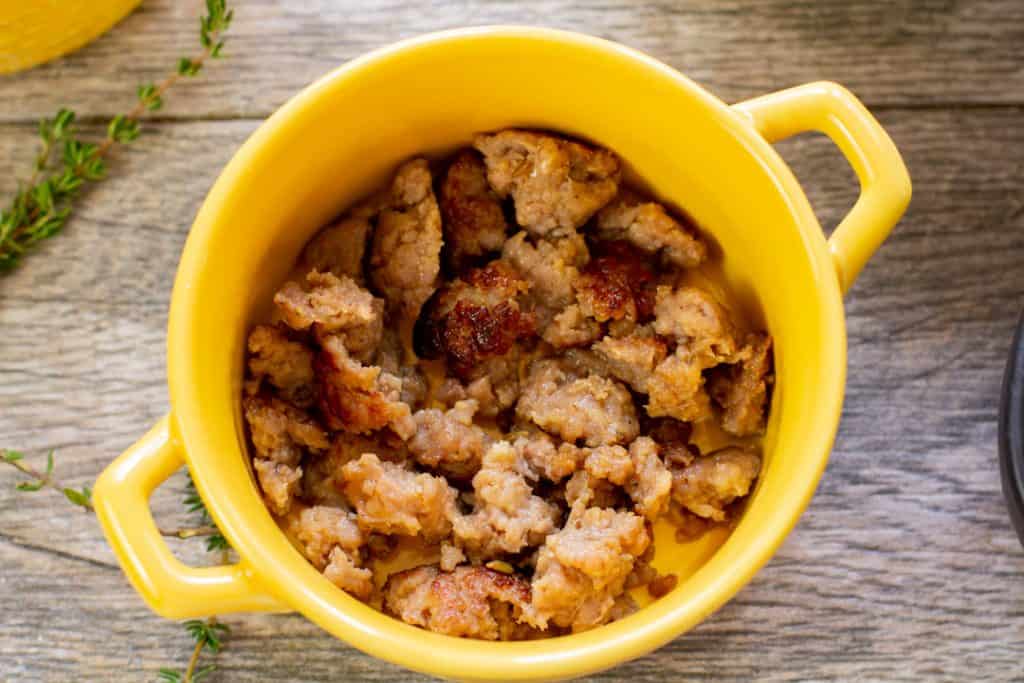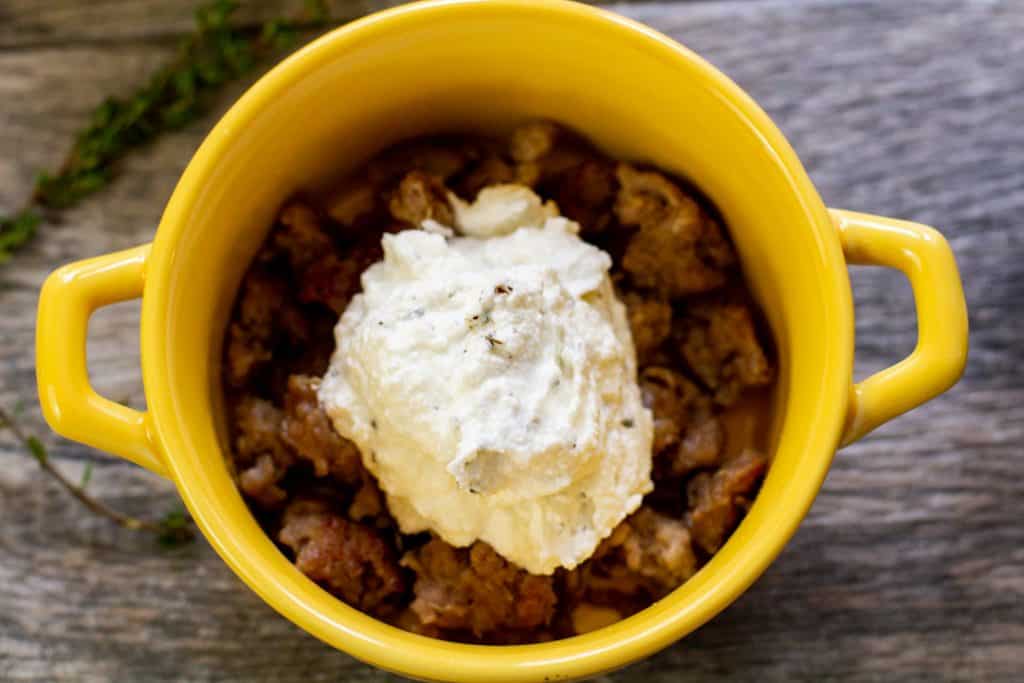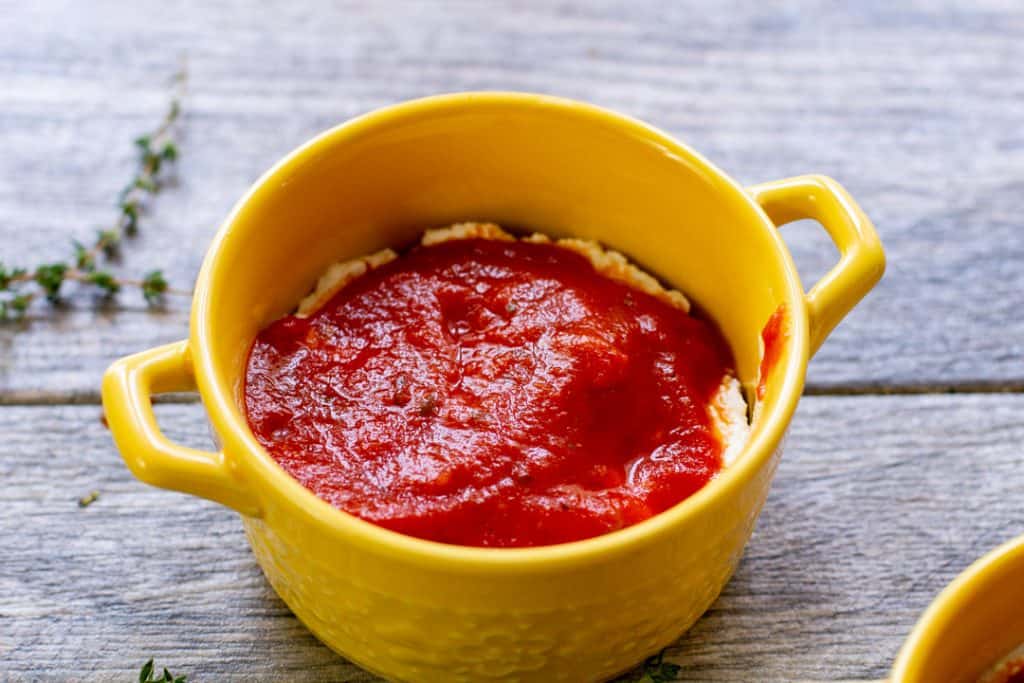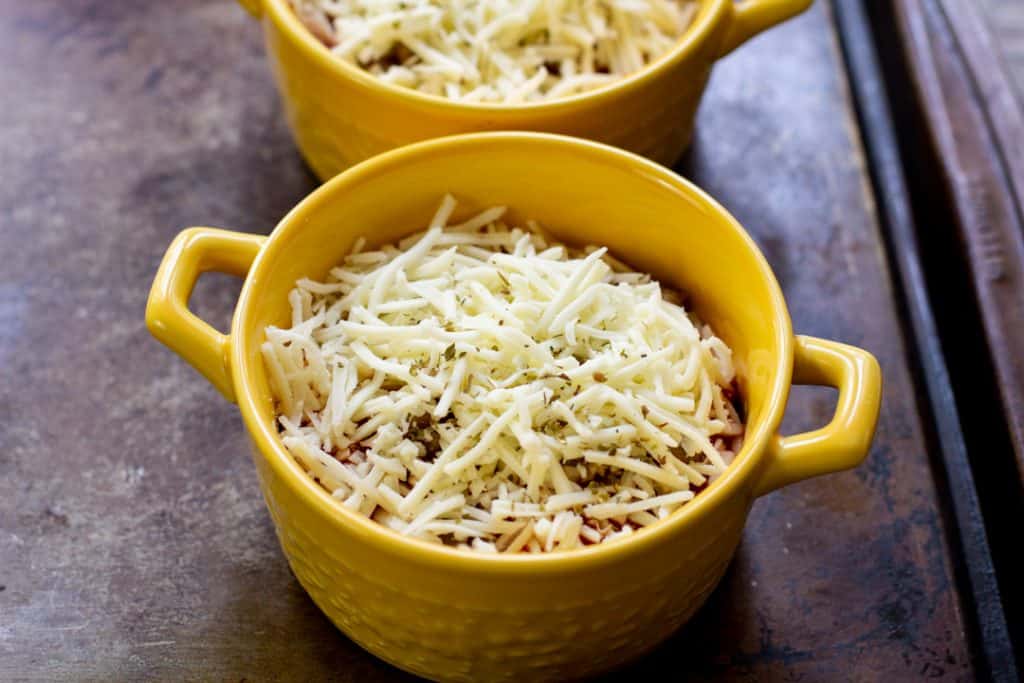 Gather your bowls ad layer 1/4 of sausage, 1/4 of sauce, 1/4 of ricotta and about 1/4 (or more if desired) of shredded mozzarella cheese.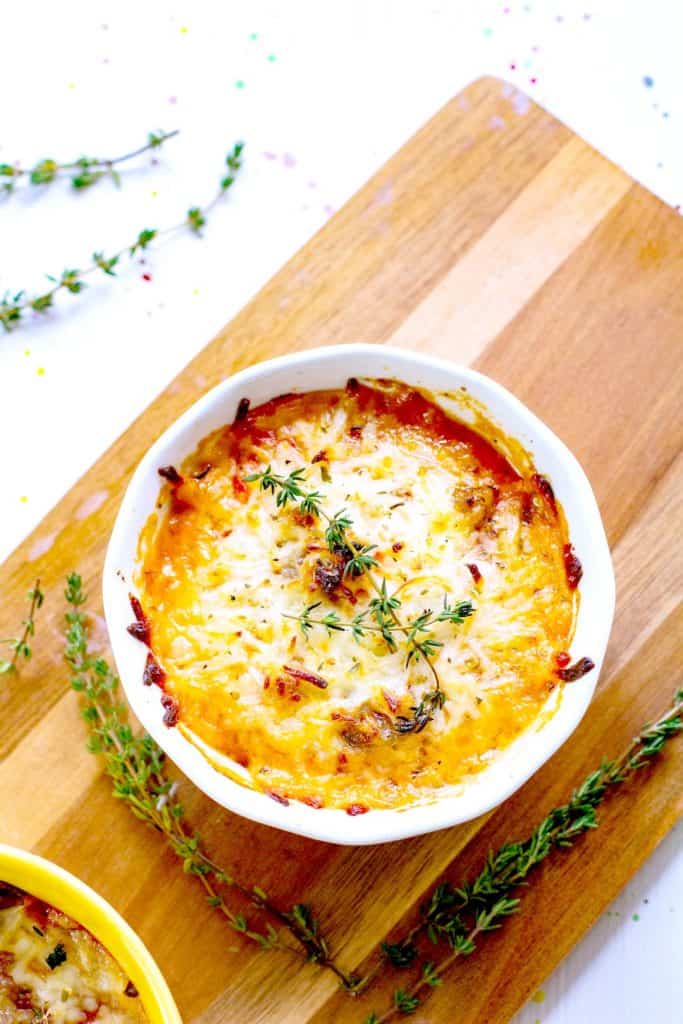 Place in oven and bake until cheese is melted or you can even microwave until cheese is melted.
Pin for later!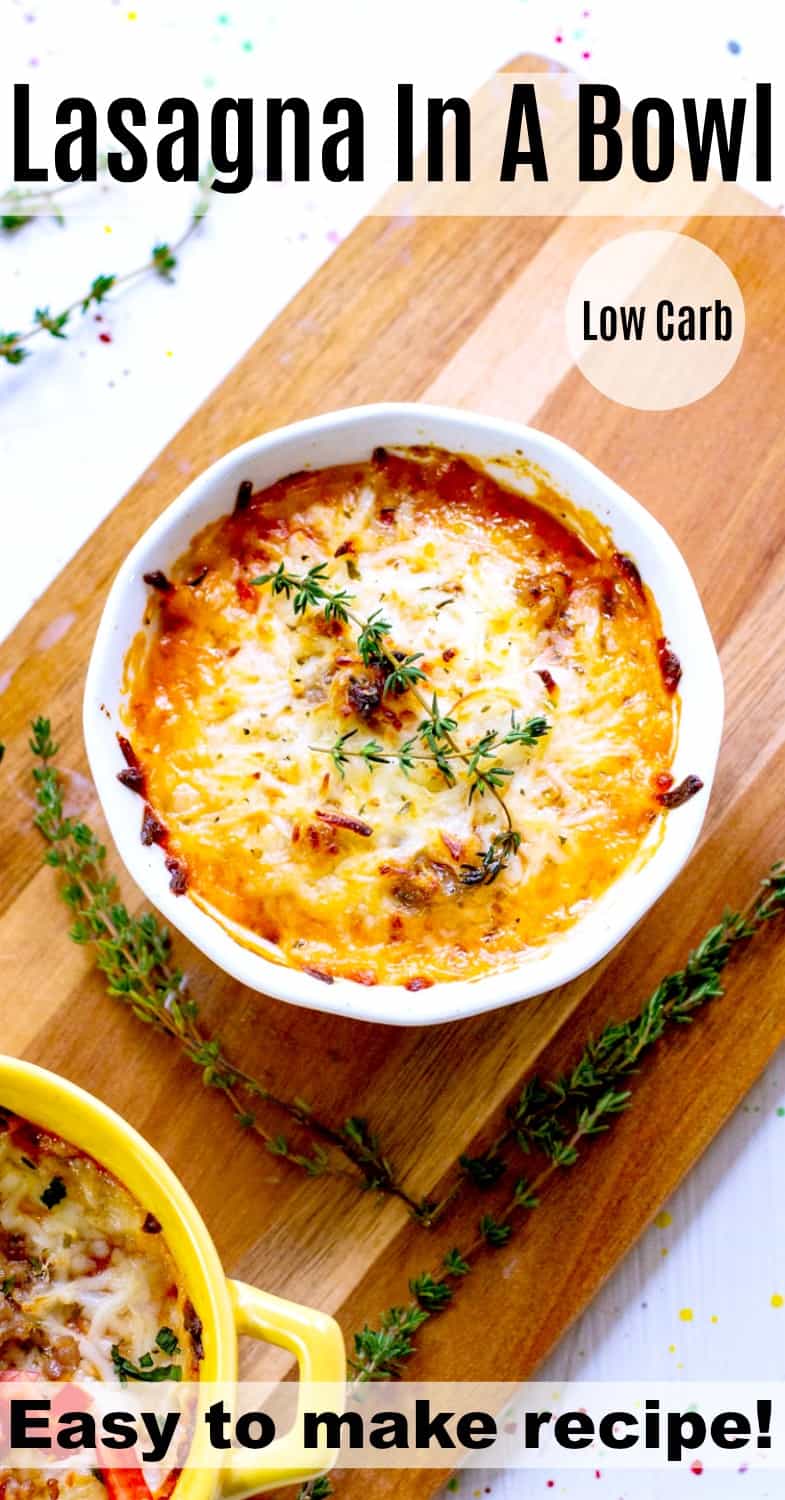 Follow me on Pinterest!