Only four more days until Valentine's Day! I don't normally go all out for Valentine's Day but I do want to make Olivia's first Valentine's Day special and I've been trying to buy her little things I know she'll enjoy and actually use. Below are a few of the items I've picked up for her that are perfect for baby's First Valentine's Day gift ideas!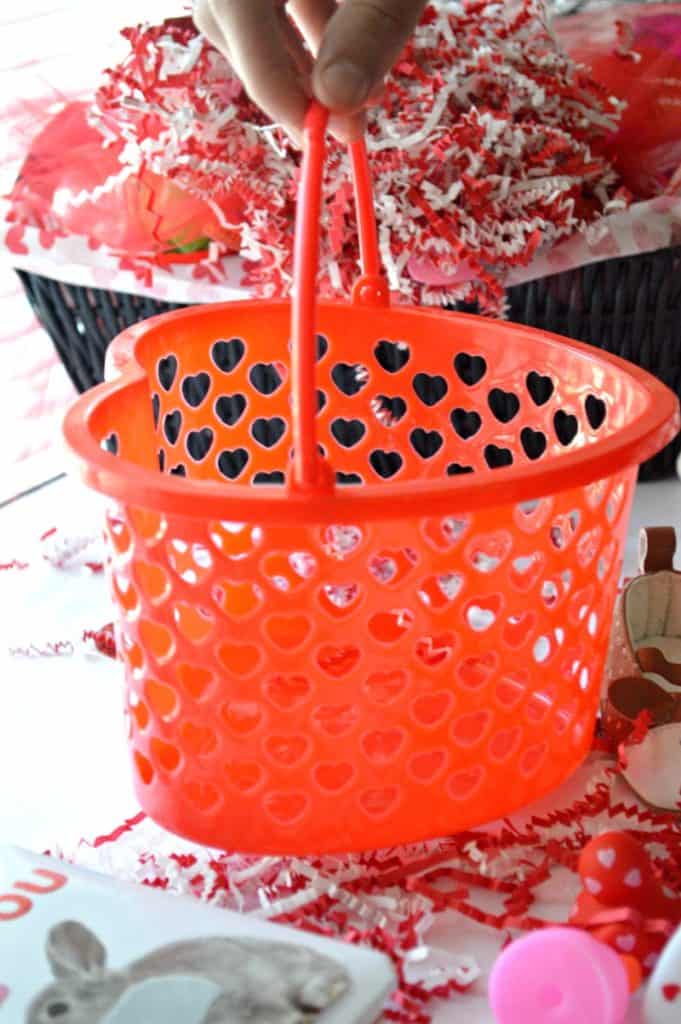 Olivia loves carry around little buckets full of toys that she collects from around the house. I bought her this red Valentine's Day basket just for that!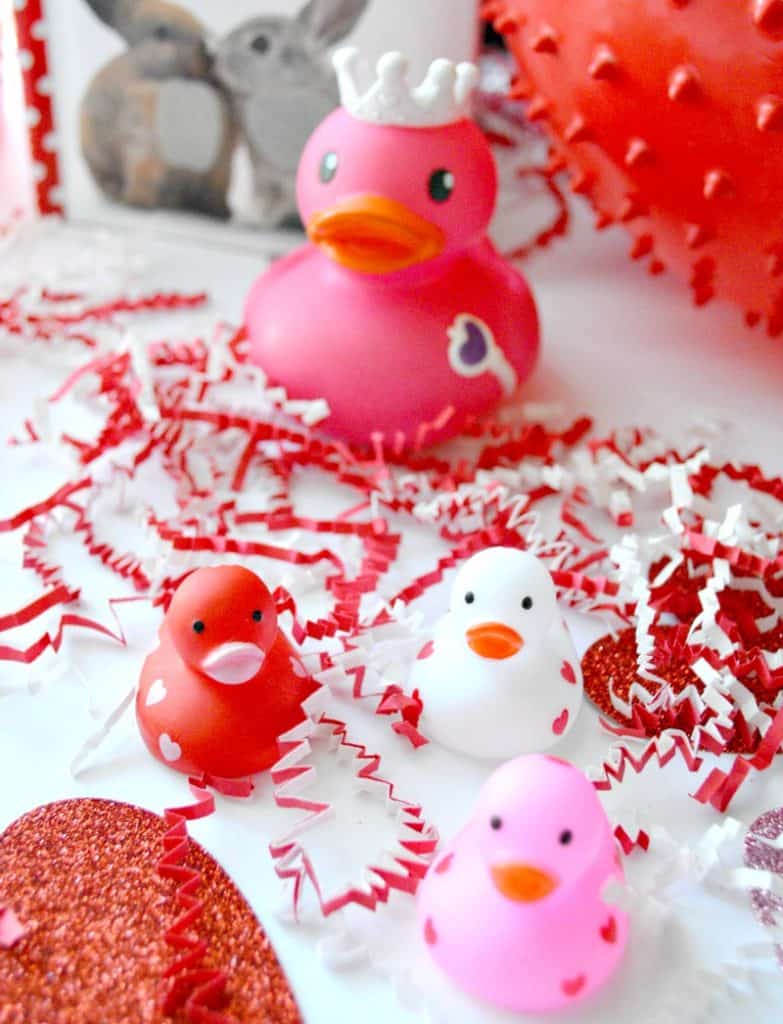 Joseph and Olivia both love rubber duckies and I know she'll definitely love this princess duck! I also picked this small Valentine's Day ducks for Joseph.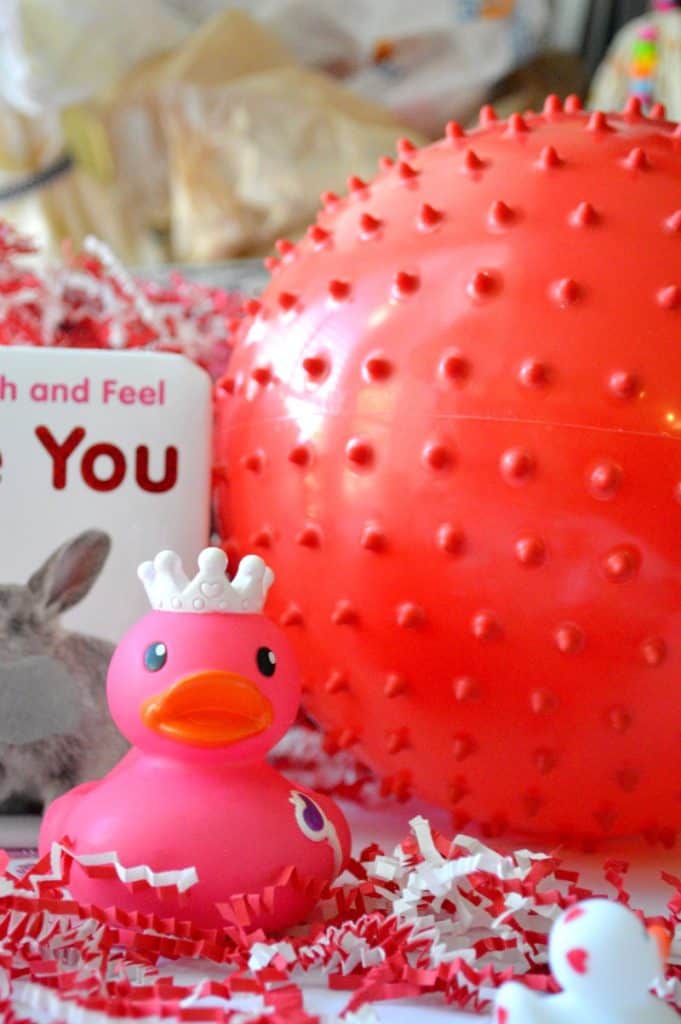 A bouncy red ball to throw around the house and drive her big brothers crazy. 🙂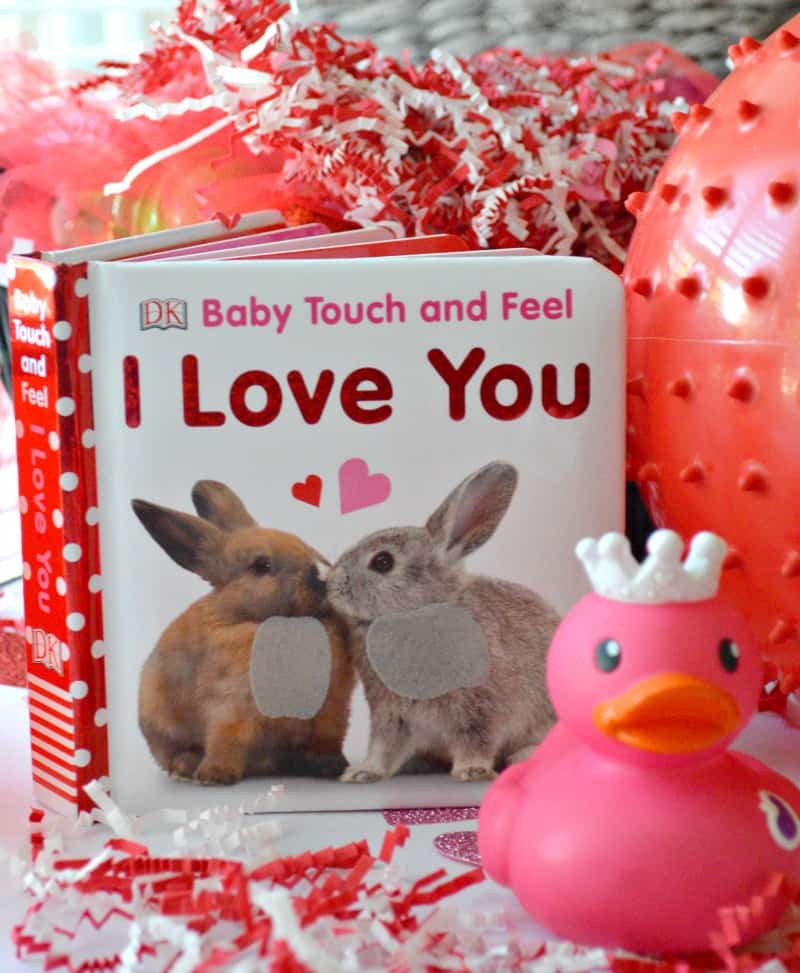 We have a pretty big collection of books and we read them all the time together! For Valentines Day I was sent the new DK Baby Touch and Feel I Love You book. The perfect book to share with your baby and celebrate how much you love them on Valentine's Day and every day. It's not only a adorable book to read  it's also interactive and allows babies to explore the different textures and expand their senses as they discover this padded board book's tactile elements. Olivia was immediately touching and feeling the fuzzy teddy bears and sparkly hearts, even Joseph loved it!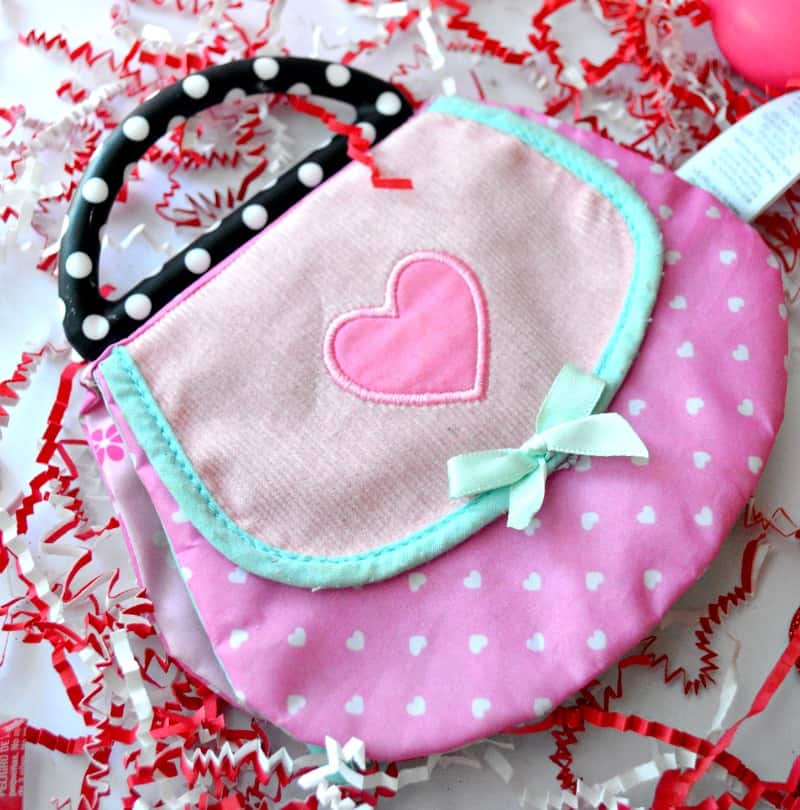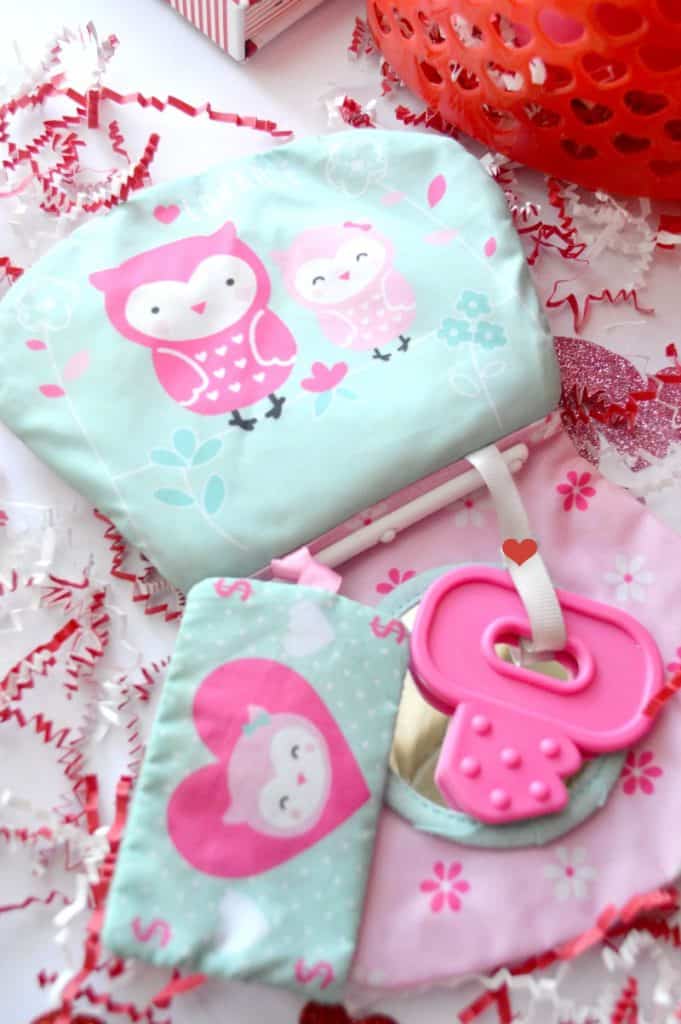 I also got her a baby purse complete with a teething handle and when you open it up it has a mirror and little toys attached.
Do you guys have any baby's first Valentine's Day gift ideas to add?