The reviewer has been compensated in the form of a Best Buy Gift Card and/or received the product/service at a reduced price or for free.
The majority of the gifts that I buy during the holidays include some type of electronic. My older boys are all in their teen years and it's all about headphones, game systems and, of course, their phones! Now, with a large family of 8 (soon to be 9), with 6 of them being active phone users, having options is something that I rely on. For the upcoming holidays my kids are already on it and have given me their list. Among a few of them are, as suspected, phones. The timing is actually perfect since their contracts are up, which makes it the perfect opportunity to run and get to Best Buy's unlocked phones event.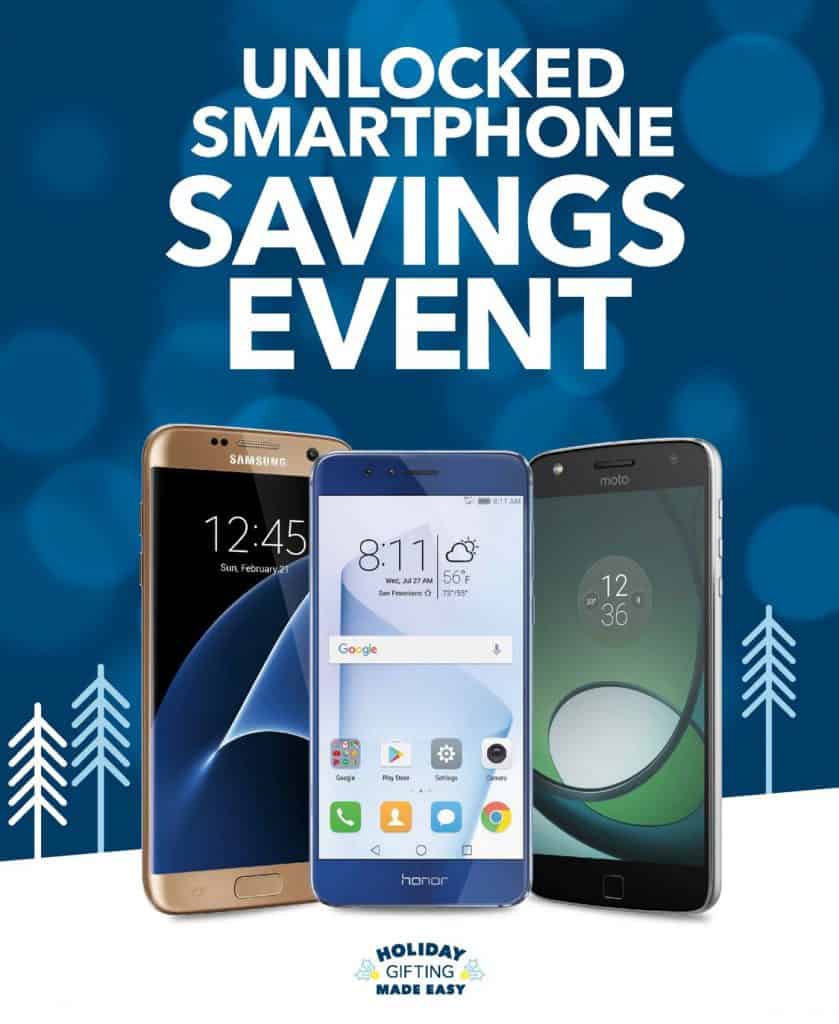 An unlocked smart phone is a phone that isn't tied to a contract or any specific phone carrier. It gives you the option to shop for any of the popular latest phones and plans as often as you need and or like. If you're like me and always on the go or travel internationally, unlocked phones cannot be beat! I bet you're thinking this is exactly what you need! If so, you're in luck because Best Buy's unlocked phones event has an unlocked Smartphone savings going on right now with sales on Samsung, Huawei, Sony, BLU, Alcatel, and ZTE smartphones (see list offers for each brand below).
Unlocked phones have become more popular for good reasons, nothing beats the freedom of an unlocked phone! Shop your favorite brand below!
Moto:
· Offer: Save $50 on Select Moto Mods with purchase of Moto Z Play
· Valid Dates: 10/30/16-11/5/16
Huawei:
· Offer: Save $50 on the Honor 8 by Huawei plus get a free case
· Valid Dates: 10/30/16-11/12/16
Samsung:
· Offer: Save $100 on the Unlocked Samsung Galaxy S7 edge
· Valid Dates: 10/30/16-11/12/16
BLU:
· Offer: Save $40 on the BLU Life XL
· Valid Dates: 11/6/16-11/12/16
Sony:
· Offer: Save $100 on the Sony XPERIA X Compact
· Valid Dates: 10/30/16-11/12/16
Finding the best phone that fits you or your families exact needs is now possible! Don't miss out, shop your favorite brand during Best Buy's Unlocked Savings Event. Click here for more info.
Disclaimer for all offers listed: Offer valid 10/30/16-11/12/16. Phones, service and coverage not available in all markets. Available in New Jersey. No dealers. See a Blue Shirt for details. 4G/4G LTE not available in all markets. Products must be purchased on same receipt to receive bundle/package savings