~ DC Super Friends $100 Amazon Giveaway ~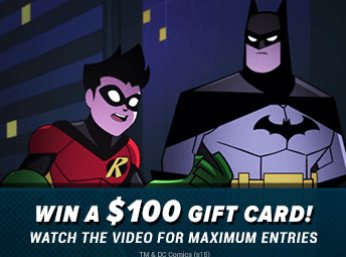 Can you believe that Christmas is only 2 months away!? Yeah, me either! I'm pretty excited to see Joseph experience it now that he's more aware and actually playing with toys. Right now he's fascinated with my older boys' superhero action figures like Batman and Spiderman. He even likes to watch the DC Kids latest animated series with his older brother, which has all their favorite DC characters from Batman to Wonder Woman joining forces to fight all the bad guys.
Your kids looking for some superhero action? Click here to check out DCKids YouTube channel, it makes it easy for kids to watch their favorite characters from any devices.
For even more superhero fun you can also check out the website dckids.com where kids can play games, download free printable games (my kids favorites), read comics, and much more!!
To celebrate, DC Kids is giving away $100 for Amazon!! Simply watch the video below for your chance to win. Good luck!!