Need a quick and easy dessert recipe? These Easy Apple Crescent Rolls only need three ingredients to make and they make a delicious breakfast idea or dessert!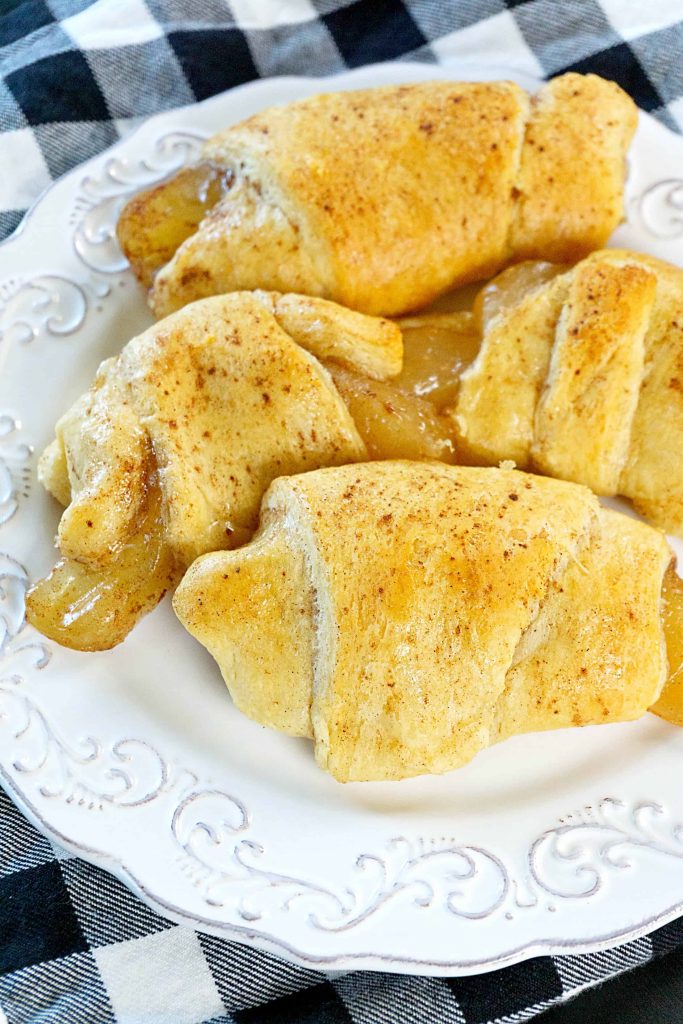 This recipe is obviously not low carb but it's the holidays and everyone needs to have an easy to make treat they can serve guests, and this recipe is a winner!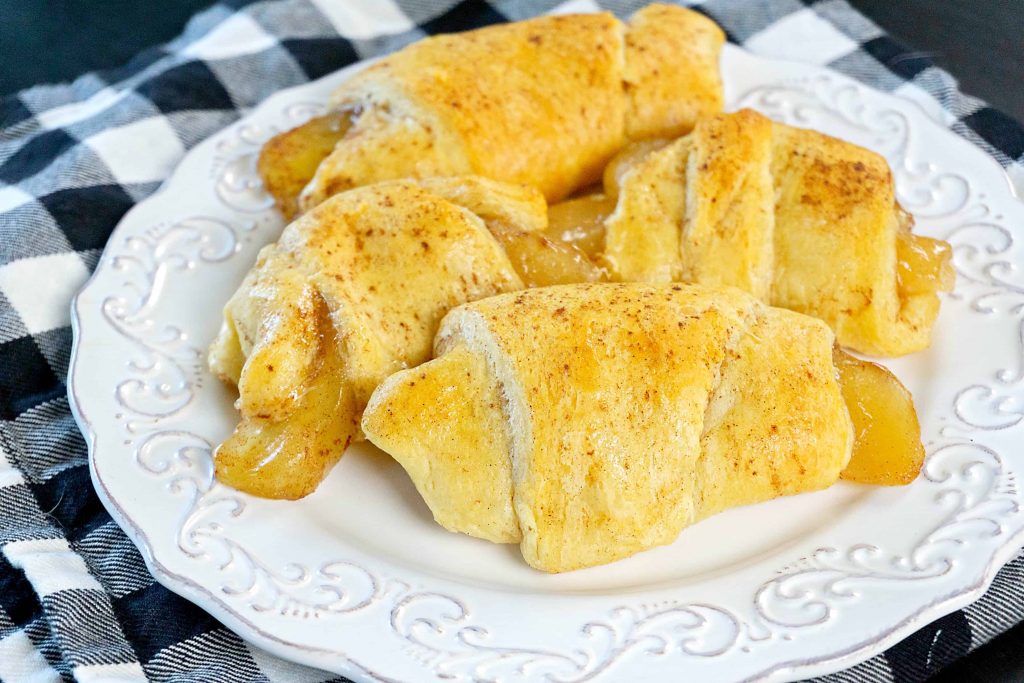 I'm not one to bake very often, but during the holidays I do like to make treats for the kids. These crescent roll apple turnovers are a great option for those days where you want to make your family a special treat but are short on time.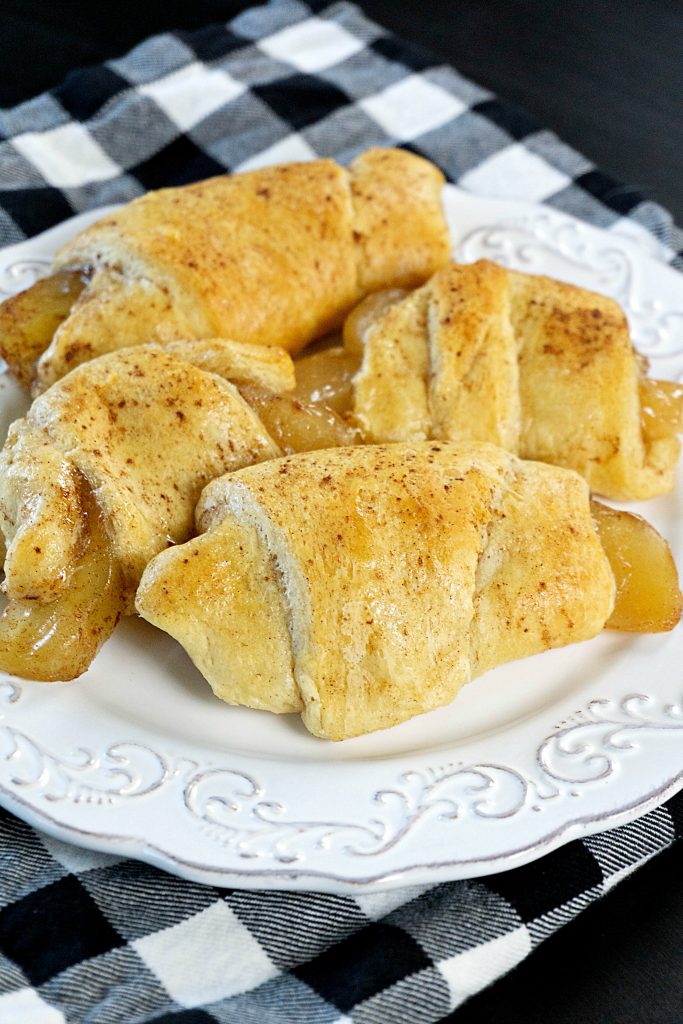 Easy To Make Recipe!
These turnovers are actually made with puff pastry and filled with an apple filling. I love having puff pastry handy for the holidays, they're a great shortcut for tons of recipes just like this one! Scroll down for the easy steps to make this holiday recipe!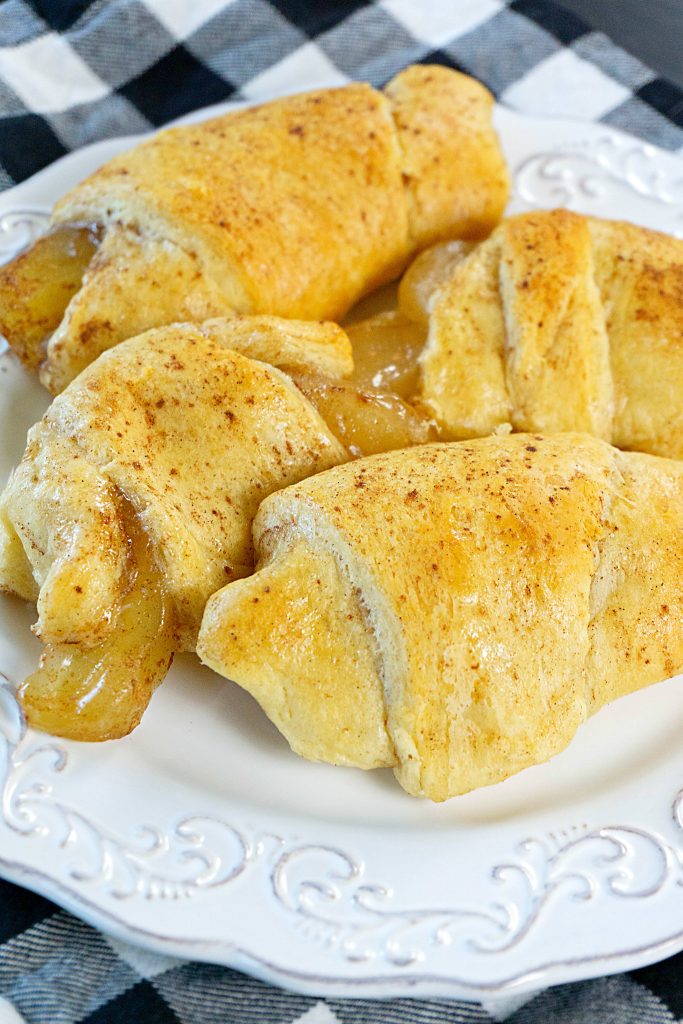 More Recipes You'll Love:
Easy Gingerbread Dip
Peppermint Holiday Cupcakes
No-Bake Lemon Cheesecake Dip
What's In Apple Crescent Rolls?
For this easy apple crescent roll recipe you'll only need three ingredients:
Pillsbury honey butter crescent rolls – 1 can
Apple pie filling (may opt to use homemade filling) – 1 can
1 teaspoon cinnamon
Make It Yours
Swap the apple for chocolate or pudding.
Give your rolls a festive touch with red or green cream cheese!
For a savory twist fill with apples and pepper jack cheese.
How To Make Apple Crescent Rolls
Unroll the crescent dough onto a baking sheet lined with parchment paper.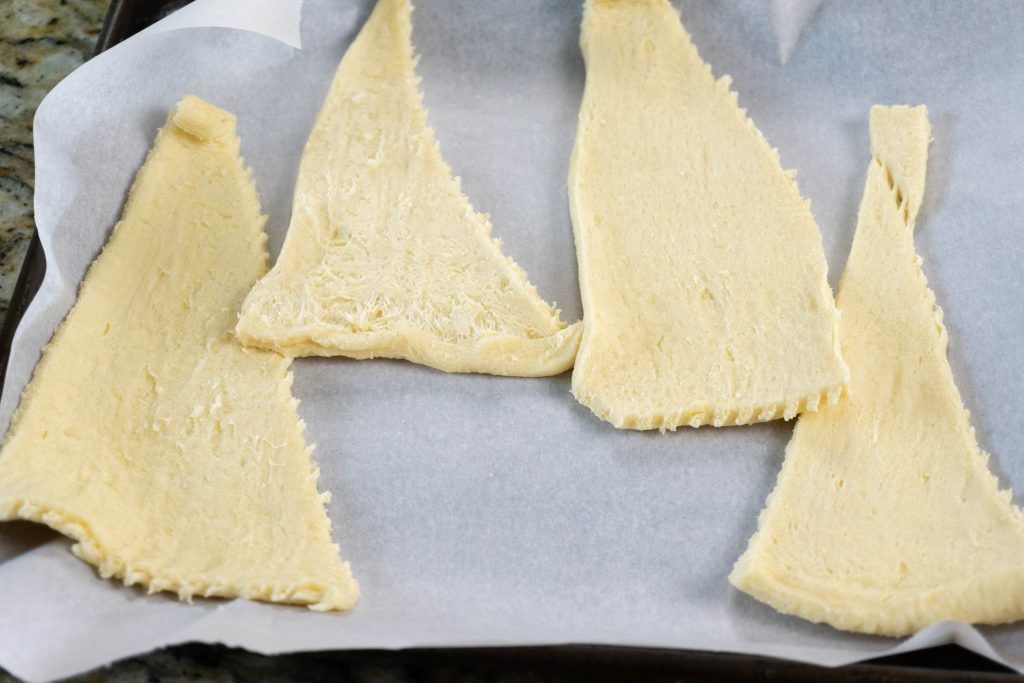 Preheat oven to 350 degrees F.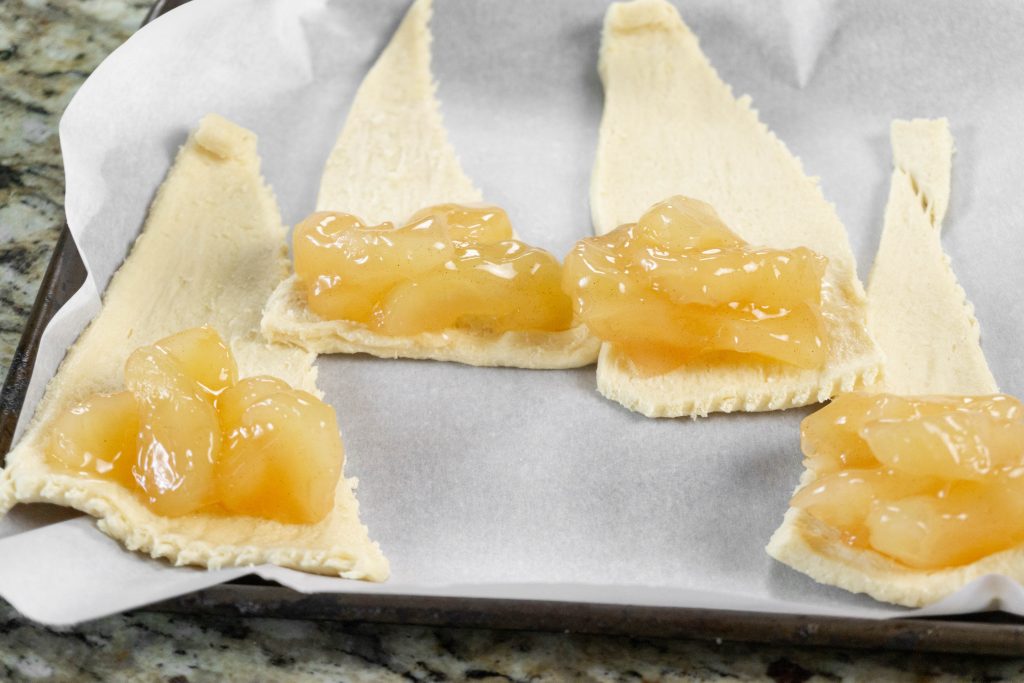 Place a spoonful to two of apples into each crescent and roll the dough. Sprinkle with cinnamon.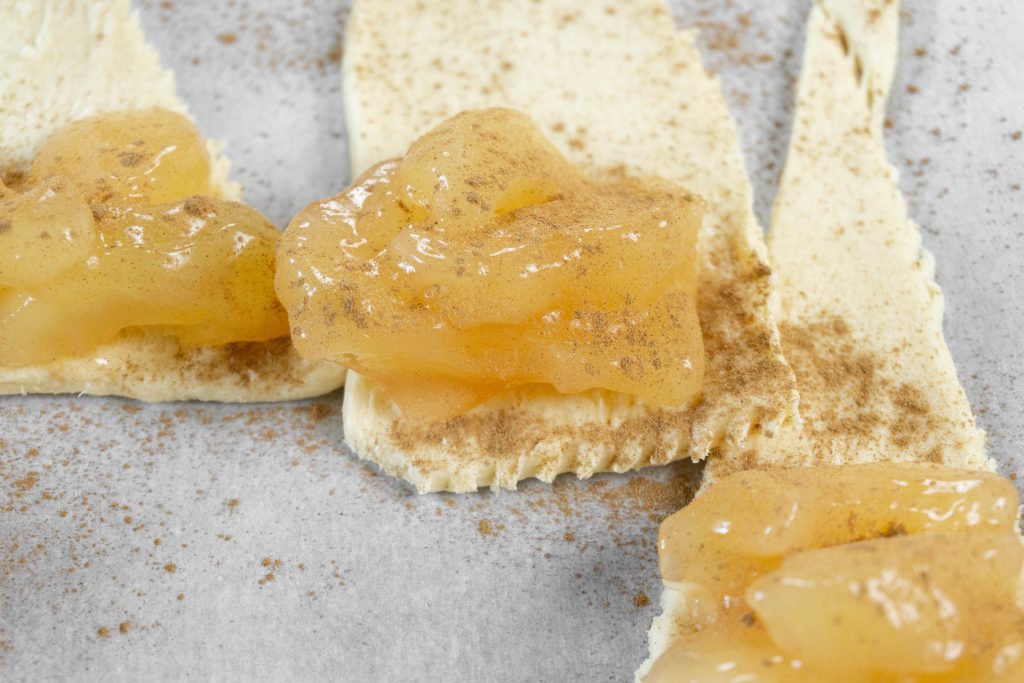 Bake for 18 to 20 minutes until crescent is golden on the outside.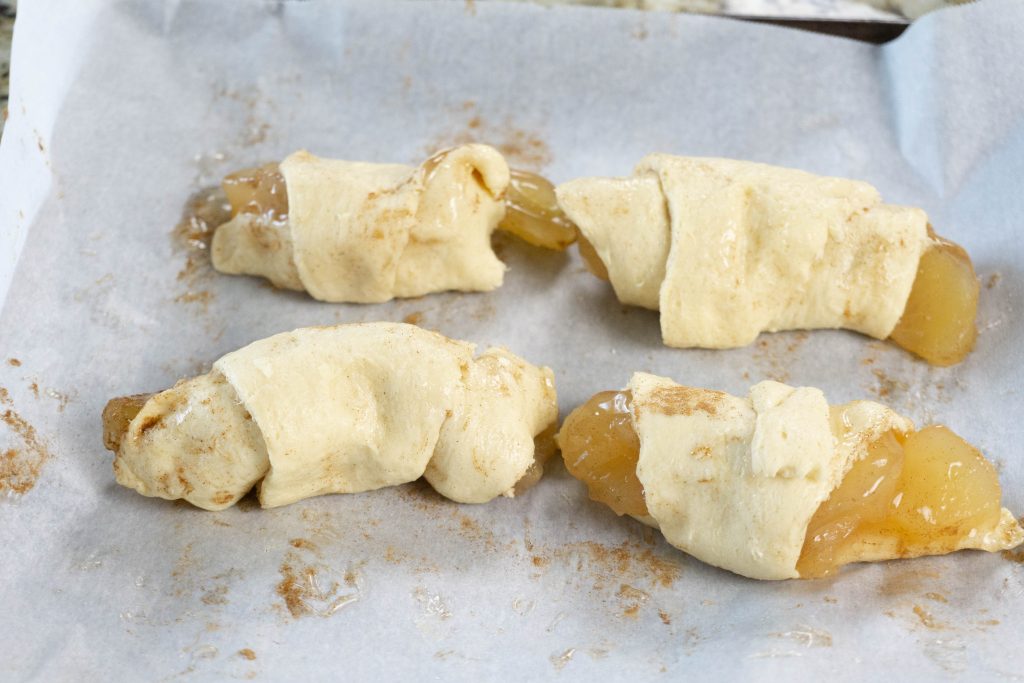 Pin for later!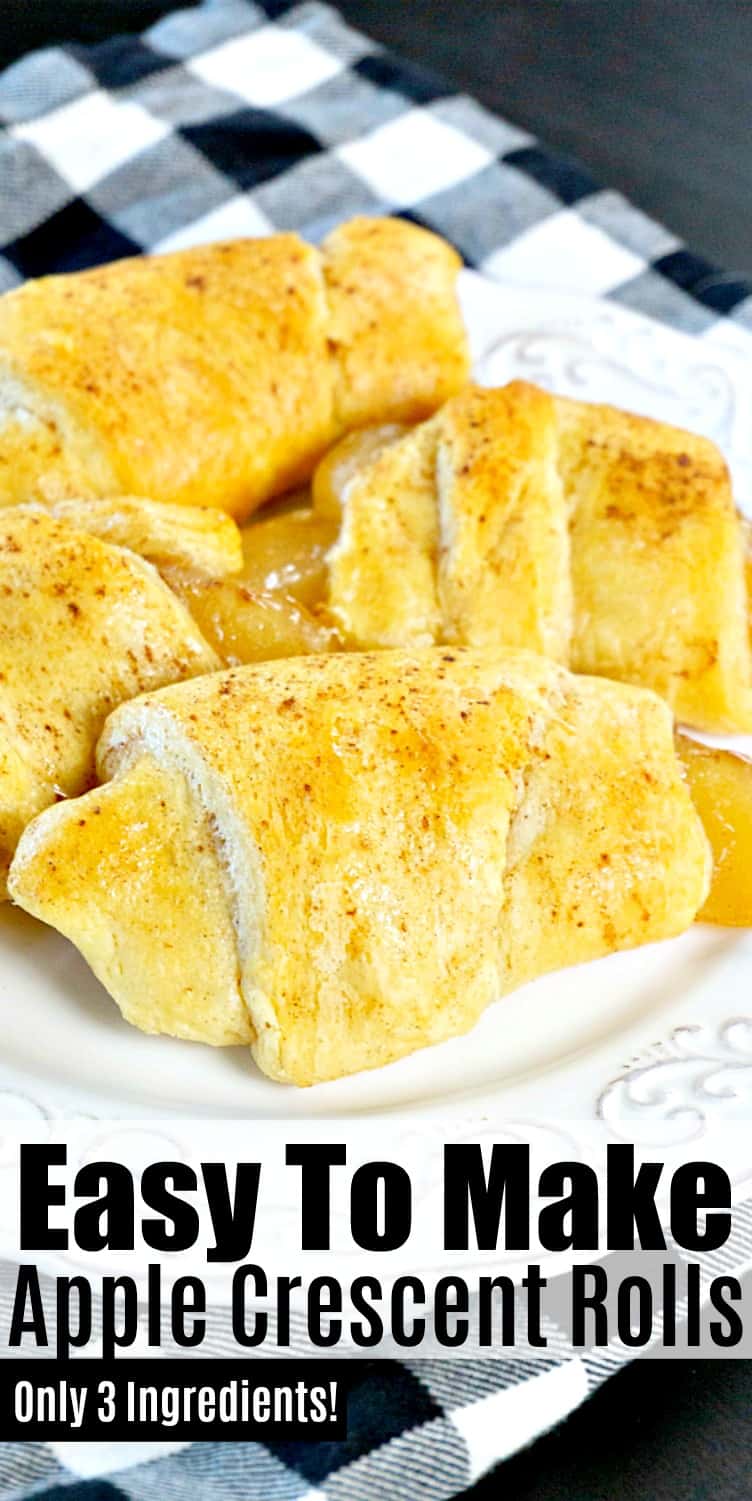 Follow me on Pinterest!