Who's ready for Easter? We're just about ready, and now I'm just adding a few more fun items to the kids Easter baskets like these adorable and easy DIY pom pom chicks!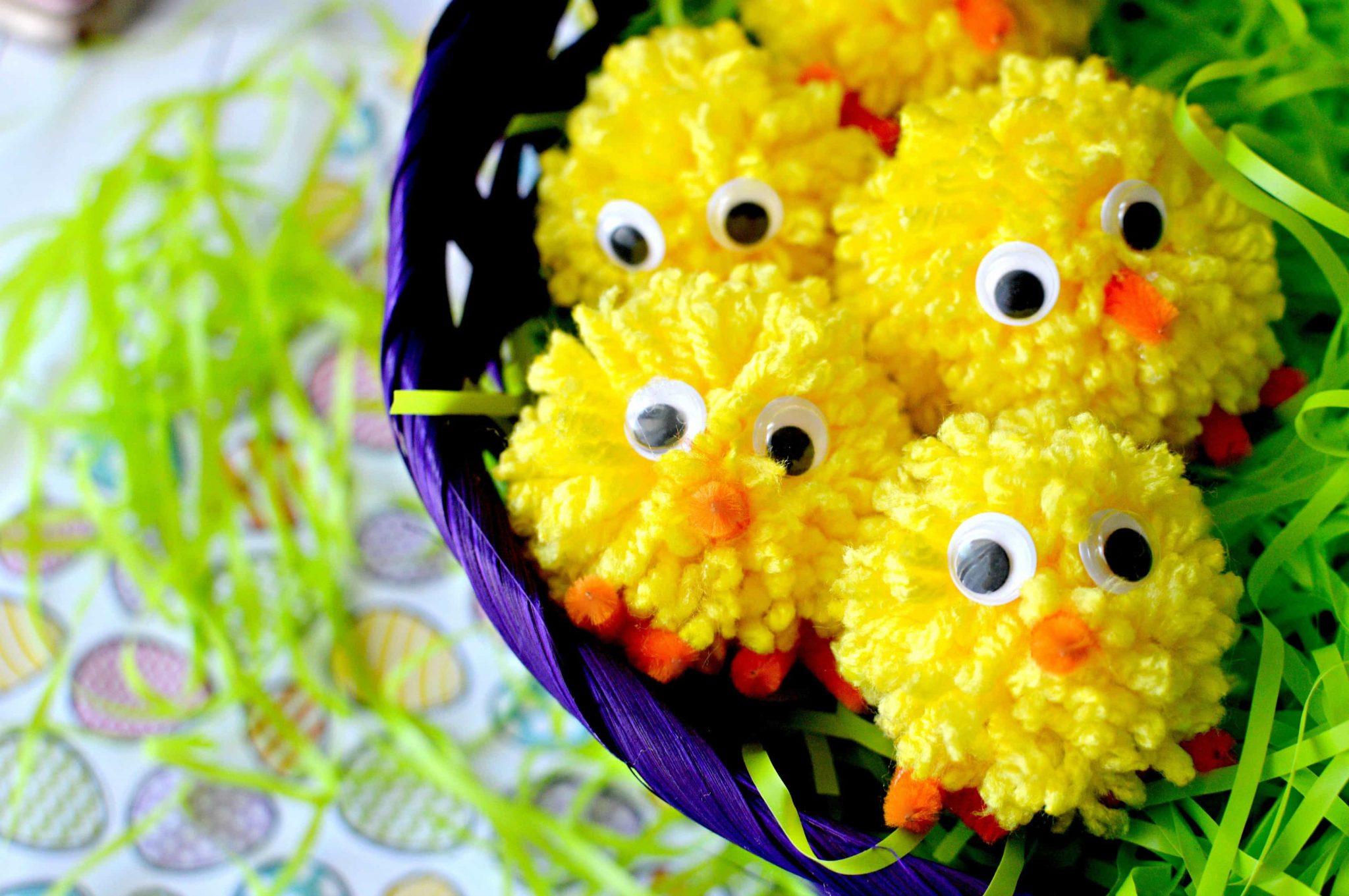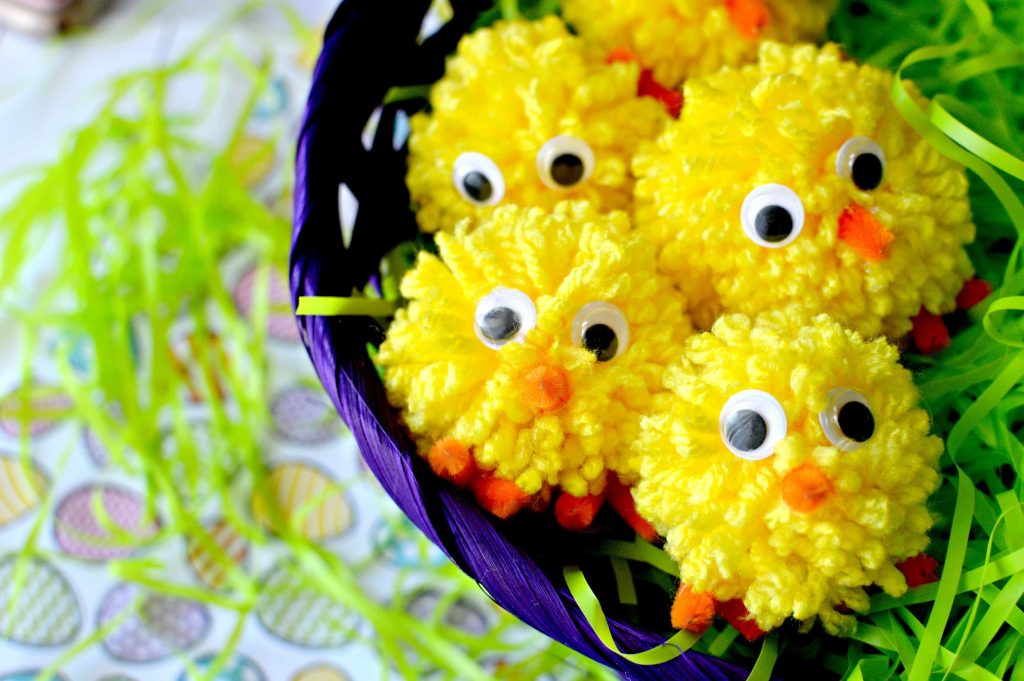 The last time I made pom pom halloween decorations the kids loved them so I decided to make them these pom pom chicks to add to their baskets. Every time I make anything with pom poms I always end up having to make a ton more because the kids end up playing catch with them! I frequently use my pom pom maker to make them but you can also easily use a piece of card board or if you'll be making small pom poms you can even use a fork. Scroll down to see the easy steps to make these adorable DIY pom pom spring chicks
Easy DIY Pom Pom Chicks
What you'll need: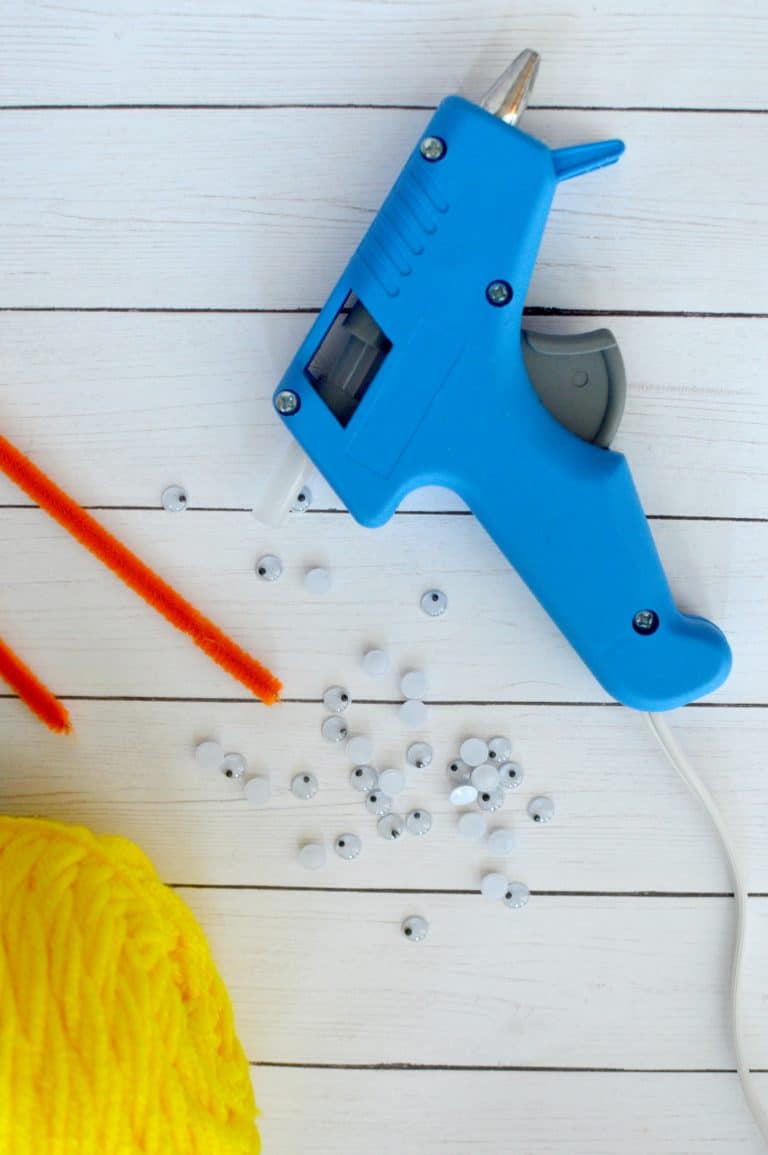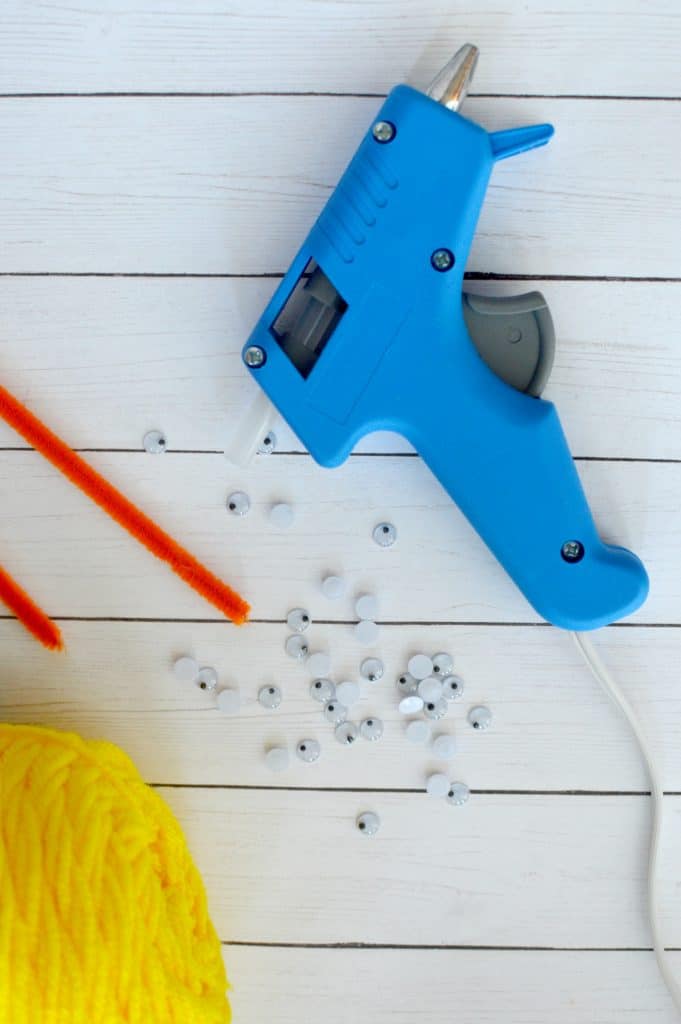 Pom pom maker **optional
Scissors
Yellow yarn
Wiggly eyes
Orange pipe cleaners
Glue gun
Glue sticks
Instructions:
Make your pom pom using your pom pom maker. If you're not using a pom pom maker wrap yarn around a piece of carton,  tie it tightly in the middle. Slide it off the ends and then cut through loop ends. Trim your pom pom. **The more you trim the puffier they'll get! For smaller pom pom use same steps only with a fork.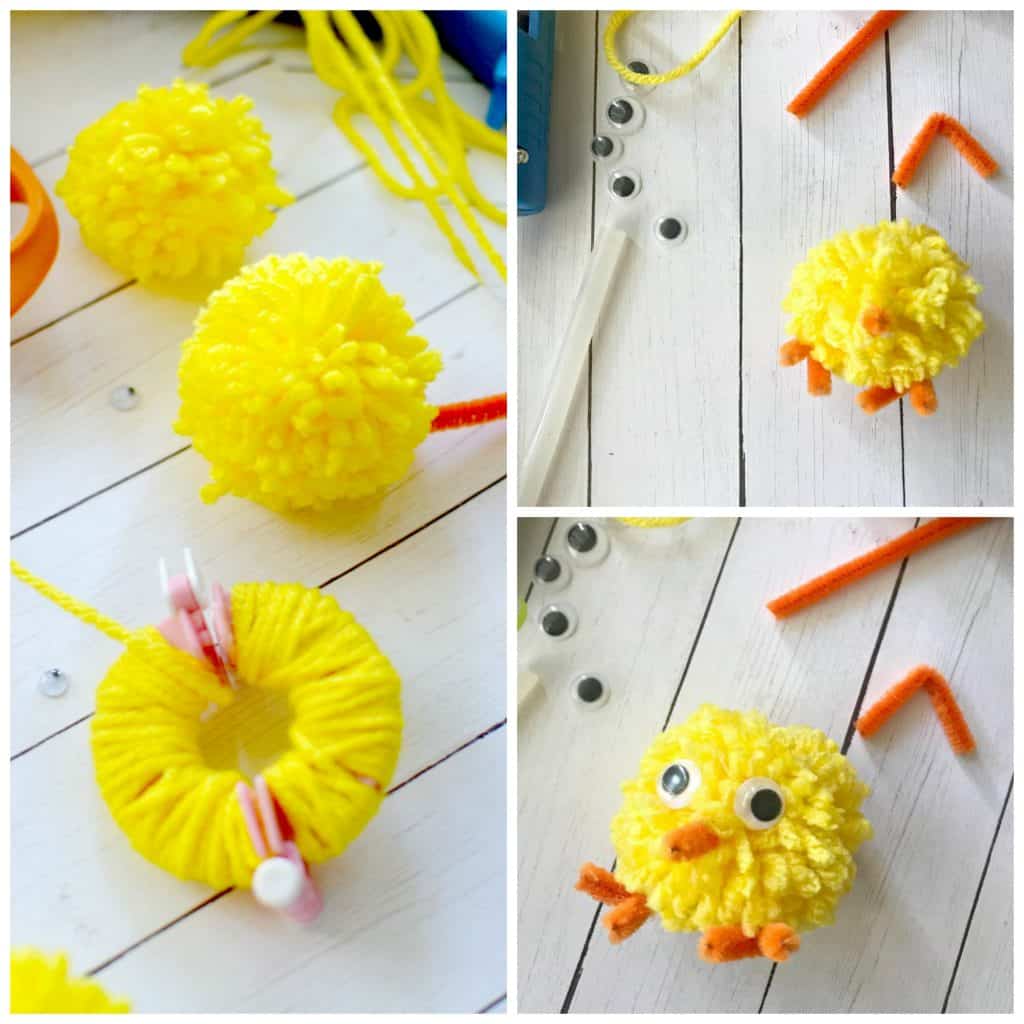 Glue on your eyes, Cut three small pieces of your pipe cleaner. Add a dab of glue and add your nose, then on each foot and push into pom pom.
Aren't they cute!?
Pin for later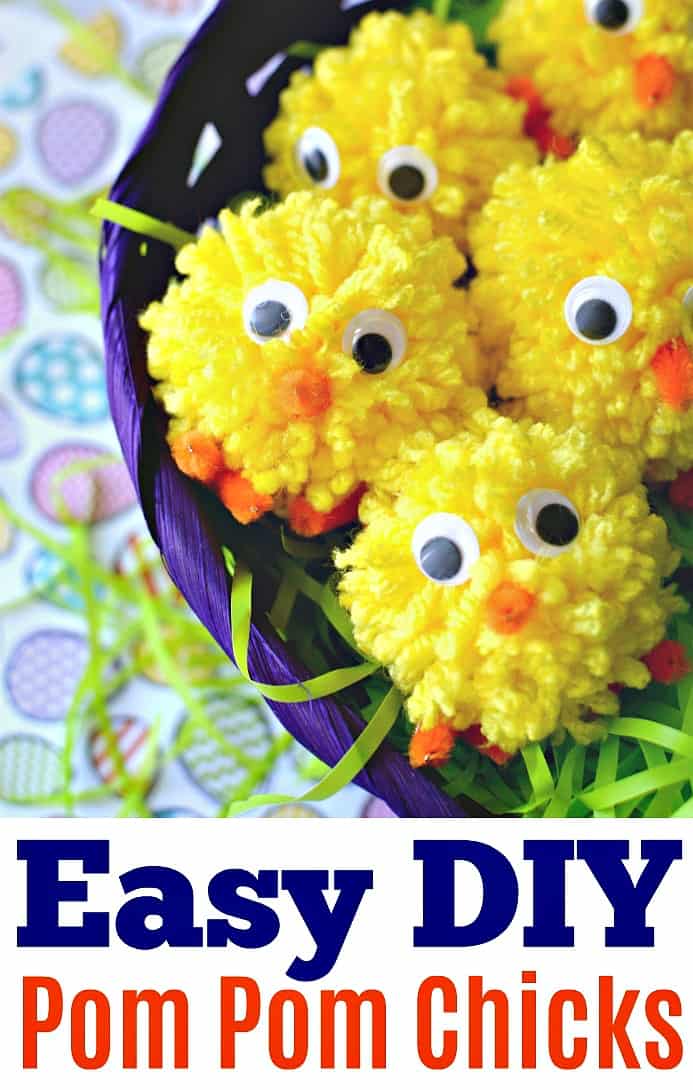 More post you might like: