I'm all about getting the most use out of just about everything I own.  With Easter coming up I decided to take Olivia's fist Easter basket and give it a makeover. Scroll down to see the instructions to my easy to make  DIY easter bunny tutu basket  instructions how to make the tutu.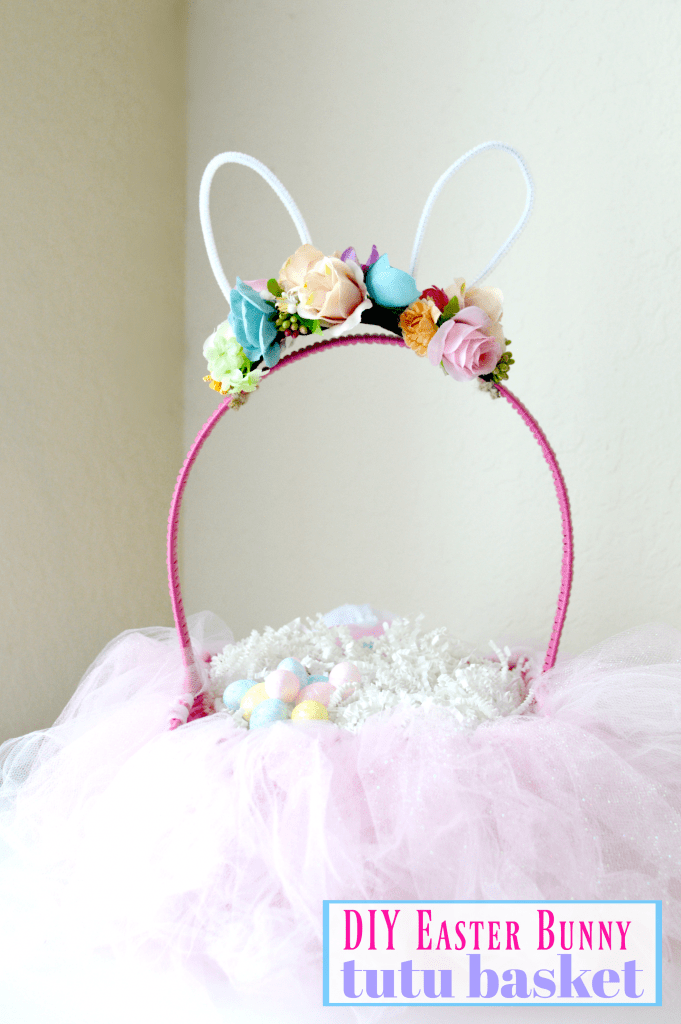 Last time I took a roll of tulle, cut strips and then pulled through the basket weave and poked a pretty flower through. This time I went to my trusty pipe cleaners to give the basket bunny ears and I even clipped on a bushy tail on the back. To give the DIY easter bunny tutu basket a even prettyier more finished look I took a strand of flowers (can also be used for a flower crown and is often sold at most craft stores) and tied it to the basket handle. Thankfully the bunny ears and flowers came out sturdy enough for Olivia's little hands to grab.
DIY Easter Bunny Tutu Basket
What you'll need:
Plastic easter basket
Roll of tulle
Scissors
2 White pipe cleaners
1 clip on bushy tail ** found mine at a local dollar store but you can also glue on a oversized pom pom
Flower crown or a long vine of flowers
Instructions:
Cut your tulle into strips and tie all around your basket. The more you use the prettier it will look!

Take bunny ears and glue onto your flower crown. **You can also just wrap around the basket handle but it probably won't hold up as well.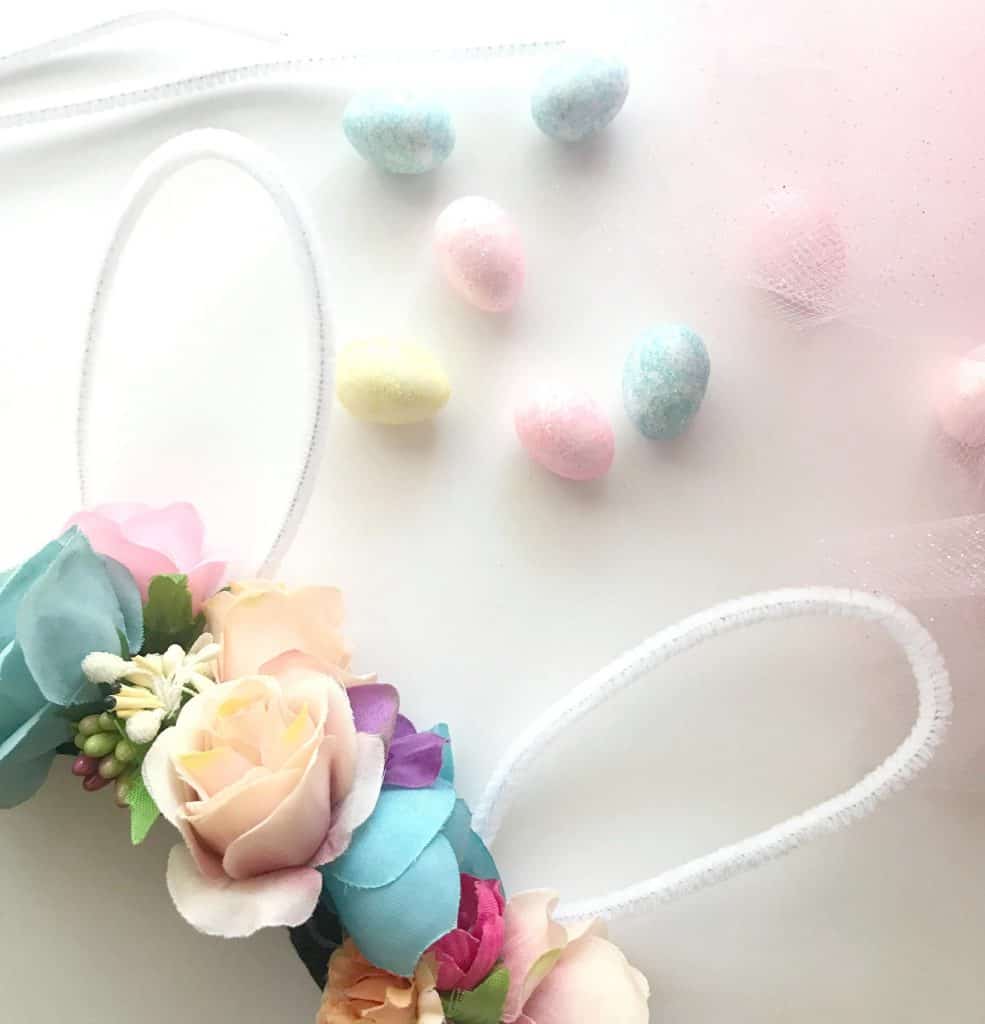 Tie your flower crown onto your handle.
Add your bunny tail.
Fill basket with shredded paper and add Easter goodies!
DIY Easter Bunny Tutu Basket
Isn't it pretty!?
Pin DIY Easter Bunny Tutu Basket For Later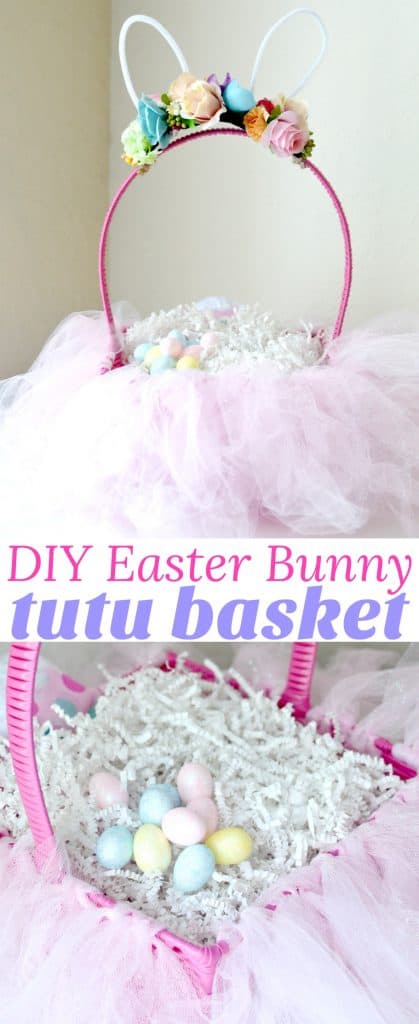 More Easy to make DIY's: