Cooking sausages in your Instant Pot is so easy! This Instant Pot Italian sausage and peppers recipe is delicious and can easily be made in under 30 minutes!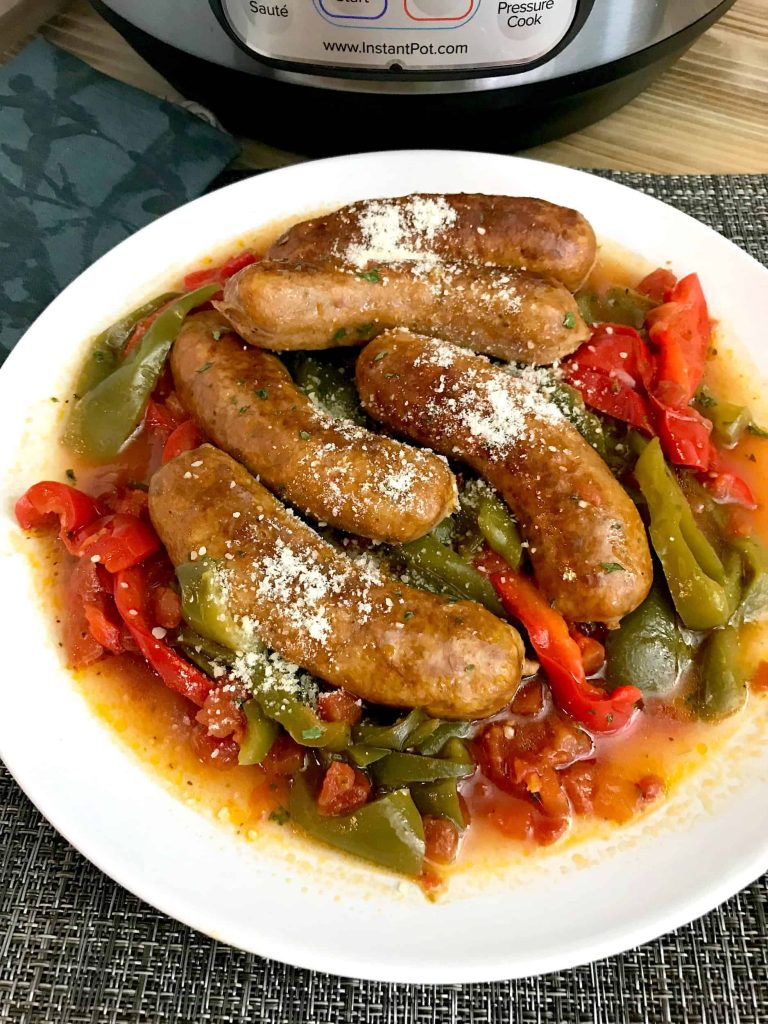 Instant Pot Italian Sausage and Peppers
When I first bought the Instant Pot I was a bit intimidated but once I got a hang of it, it's pretty much all I wanted to use to make recipes like this italian sausage and peppers recipe! We own this model but I'm hoping I can snag the even bigger Instant Pot for Christmas.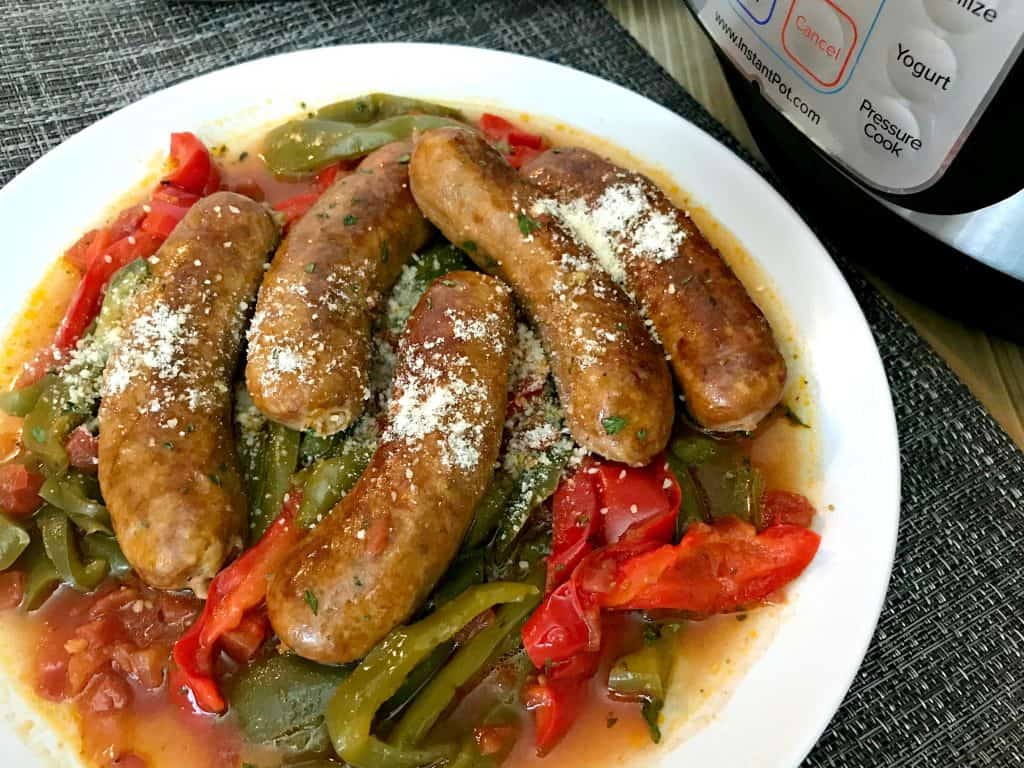 This Instant Pot Italian sausage recipe taste delicious tossed with pasta or served over rice and to keep it low carb I either eat them on their own or with cauliflower rice (you can even chop them up and use them to make this sausage and cabbage hash). Cooking sausages in the Instant Pot cuts down cooking time in half so they've become an easy go-to dinner!
Instant Pot Italian Sausage and Peppers
What you'll need to make these Italian sausage and peppers:
1 (1 pound) package hot italian sausage
Tablespoon of olive oil
1 red bell pepper, seeded and sliced
One green bell pepper, seeded and sliced
1 yellow bell pepper, seeded and sliced
14 ounce can diced tomatoes
½ cup chicken broth
Garlic powder ½ teaspoon
1 teaspoon dried oregano
Teaspoon of dried basil
Salt and pepper to taste
1. Heat electric pressure cooker to "hot" on the saute function. Add olive oil to pressure cooker. Place sausage in olive oil and cook until browned on each side, about 3 to 5 minutes.
2. Pour chicken stock over sausage and scrape any bits from the bottom to deglaze the pot.
3. Mix together the tomatoes, garlic, oregano, and basil. Pour over sausage. Top with peppers.
4. Close and set the valve to sealing. Set the pressure cooker to manual or pressure cook on high for 25 minutes. Quick release the pressure. Serve.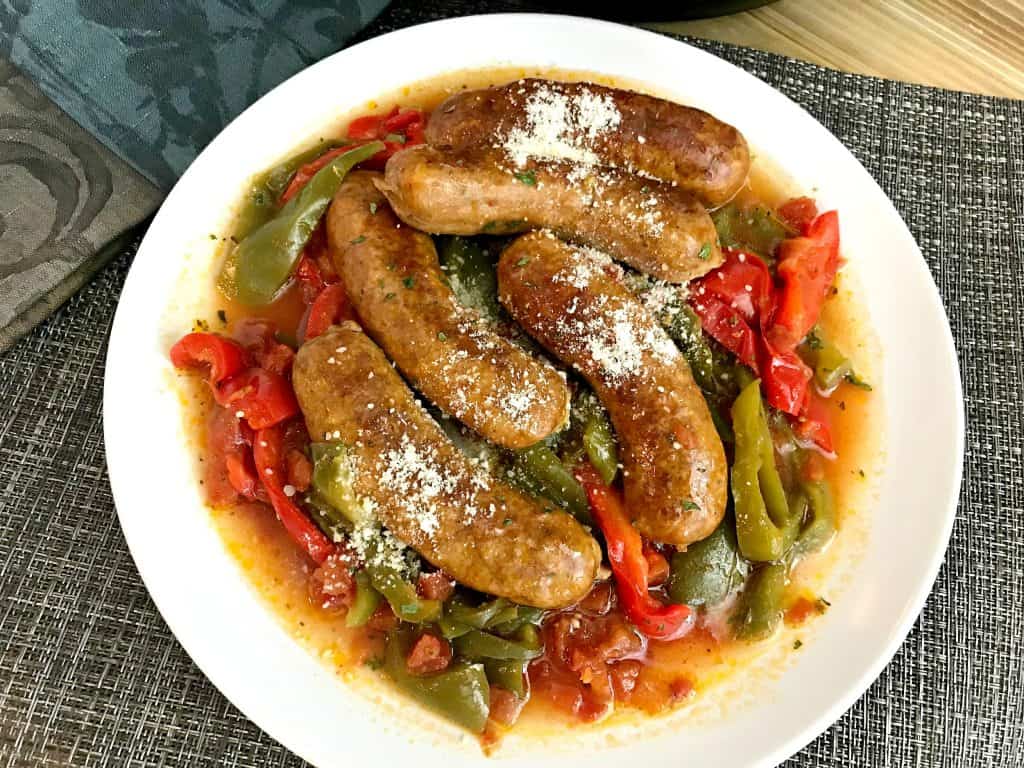 Cook's Note: The hot italian sausage makes this dish a little spicy. If you prefer less heat, use mild italian sausage instead.
Pin for later!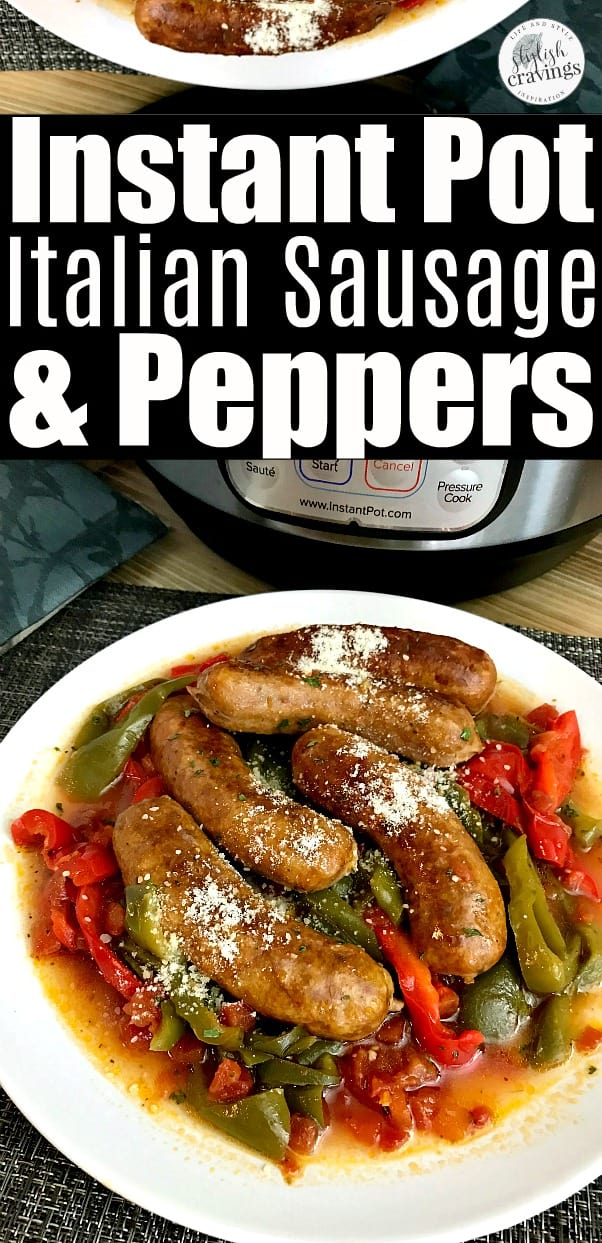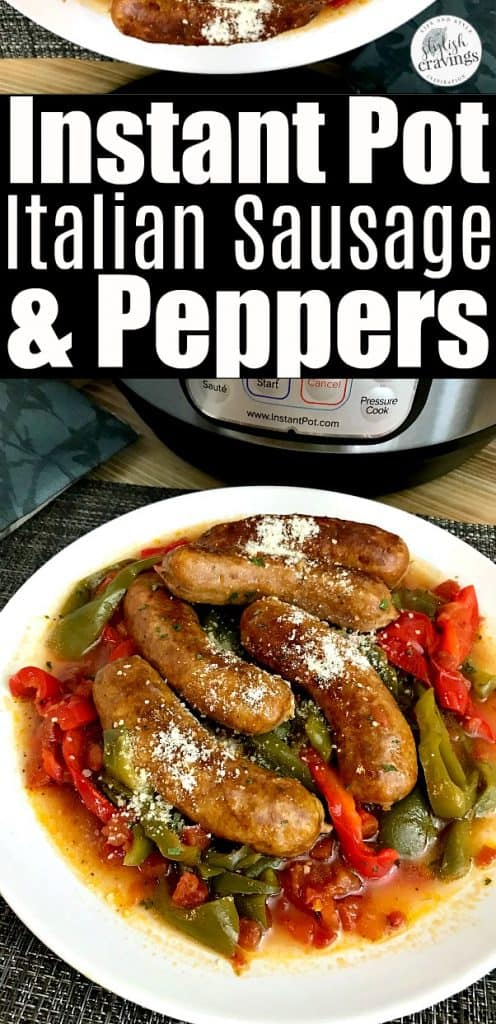 Did you know you can also cook frozen sausages in the Instant Pot? Simply add sausage to Instant Pot and add water! it's a major time saver! Perfect to make and chop for a recipe like this sausage & cabbage hash or even for this egg roll in a bowl. I now stock up and keep extras in the freezer (using this Food Saver helps to keep food fresh) for busy nights where I don't know what to cook.