Quick and easy to make Keto strawberry cheesecake fat bombs! Low carb, keto no-bake treats that are perfect for Valentine's Day!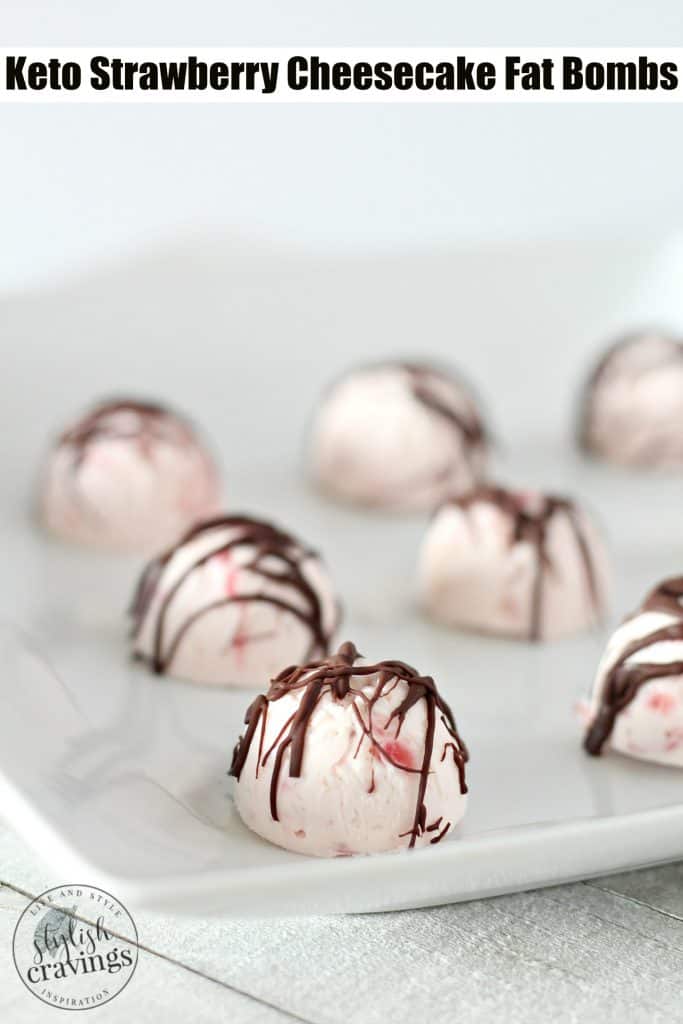 Over the holidays I found myself eating more than usual and craving carbs and sweets. Totally unlike me, I don't have a big sweet tooth but now that I'm focusing more on my diet I've realized that I wasn't eating enough.
Keto Strawberry Cheesecake Fat Bombs
The key to success in any diet is not feeling deprived! Fat bomb recipes have become my go-to when I want something sweet or even on busy days as an on the go snack (click here to read the many benefits of fat bombs)! these sweet strawberry chocolate fat bombs not only help satisfy my cravings but they also keep me full! A total win-win!
Click here for an easy funfetti fat bomb recipe!
The best thing about fat bombs is that they're filling enough to even be eaten on their own as a meal or as a guilt-free post-workout snack! So good, you won't be able to eat just one!
Looking for another mouth-watering keto dessert? These yummy Tiramisu Fat Bombs are easy to make, low carb and nut-free!
More low carb recipes you'll love:
Stay tuned I'll be sharing a Keto Blueberry muffin recipe soon!
Keto Strawberry Cheesecake Fat Bombs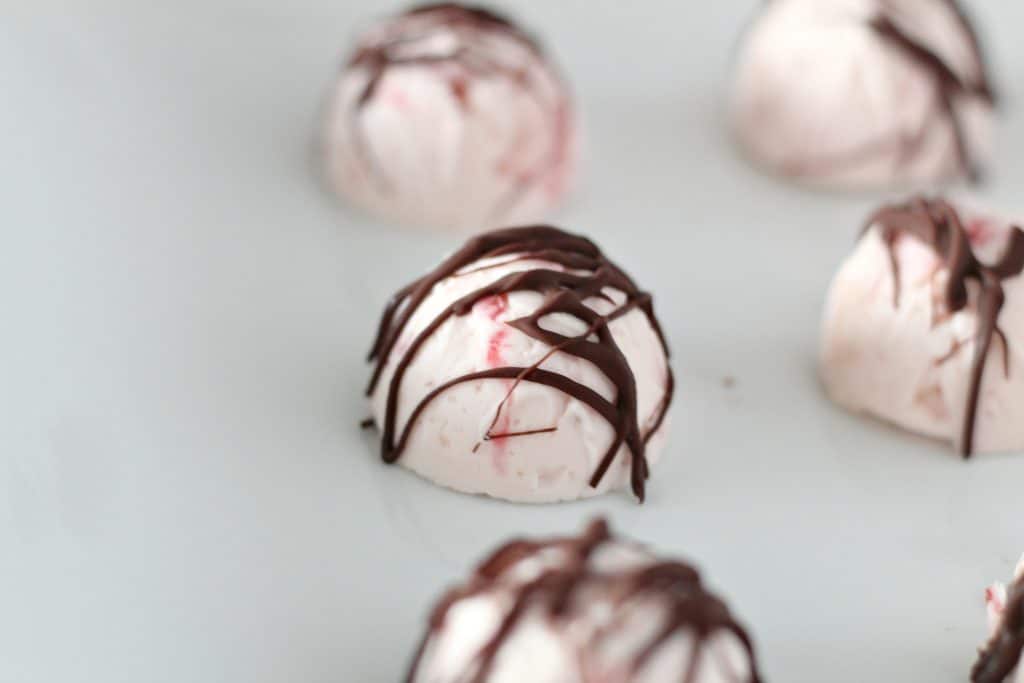 Make a big batch and use a heart shape mold serve them as Valentine's Day treat, or you can also use a small muffin tin! These chocolate covered strawberry fat bombs will be a recipe you'll want to make over and over again!
Ingredients:
1 pkg. 8oz Cream Cheese (softened)
1 stick Butter (softened)
1 teaspoon of Vanilla
1/4 cup of Swerve Sugar
3 tablespoons of Coconut Oil
1 cup of Fresh Strawberries
Candy Molds
Sugar Free Dark Chocolate
Step by Step:
Start by beating your cream cheese with a mixer until fluffy.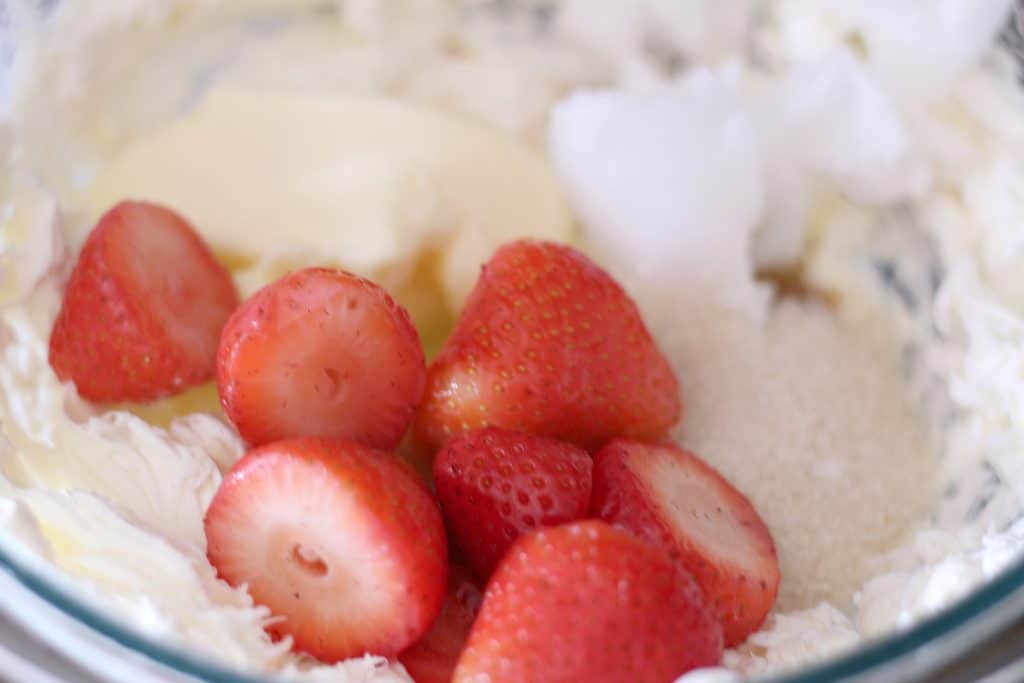 Add in butter, vanilla, swerve, strawberries and coconut oil.
Mix until well blended.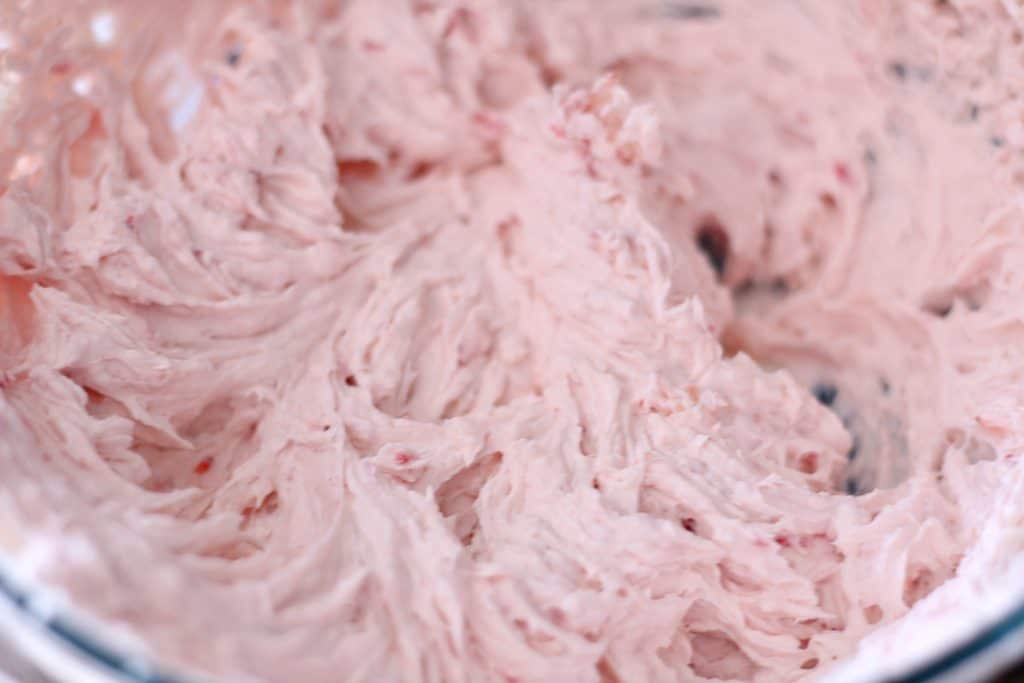 Press mixture firmly into candy molds.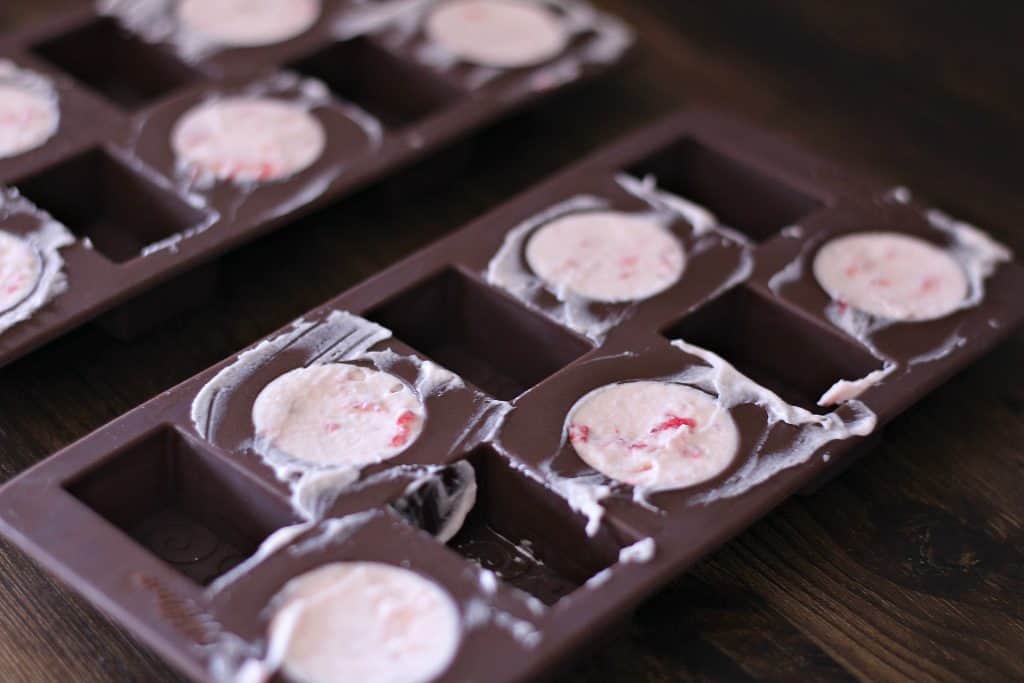 Place in freezer for one hour. Pop out of molds.
Melt chocolate down and drizzle over fat bombs.
Freeze again for 10 minutes.
Serve and enjoy!
*Melts at room temperature.
Pin for later!
Follow me on Pinterest where I share tons of Keto, Low Carb recipes!