~ Stylish Ways To Wear A Swimsuit
Mint One Piece | Retro Two Piece |  Scalloped Trim Bandeau
I'm looking for the perfect swimsuit to get me through this summer. I had no idea I'd still be dealing with the c-section complications (you can read about it here & here)! The swimsuit I have is just not going to work because its cutting right into the area and it's still pretty uncomfortable. I decided that this year, I'm going to buy a one piece, and find stylish ways to wear a swimsuit and cover up. I know I'm not the only that goes through this every summer so I put together some favorites in case you're looking for a swimsuit too.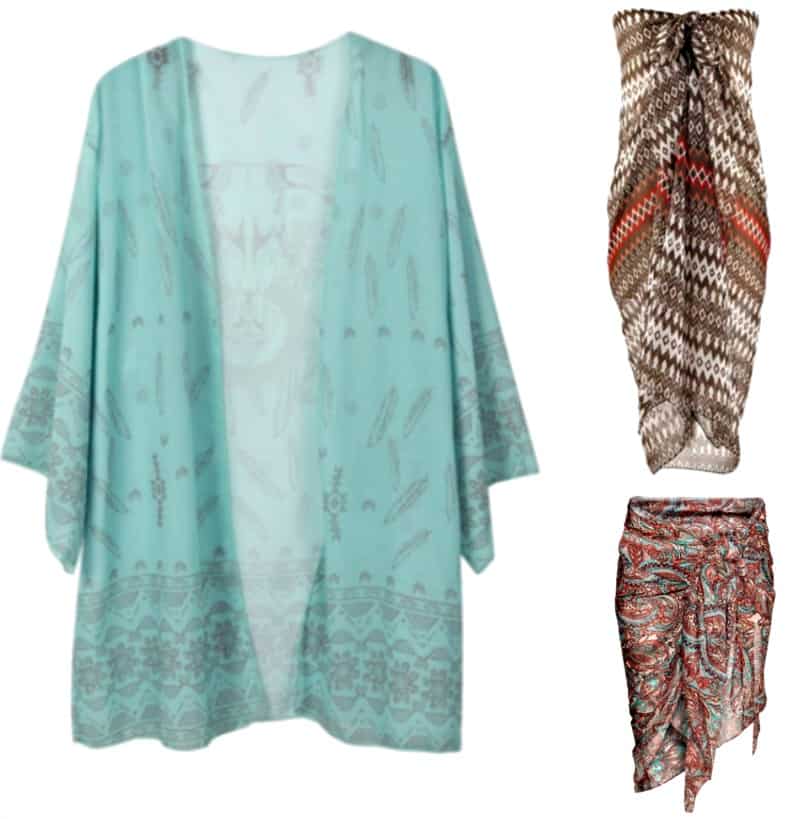 Kimono | Sarong Wrap | Long Boho Sarong
These cover ups are perfect to go from the beach  to dinner or for a walk.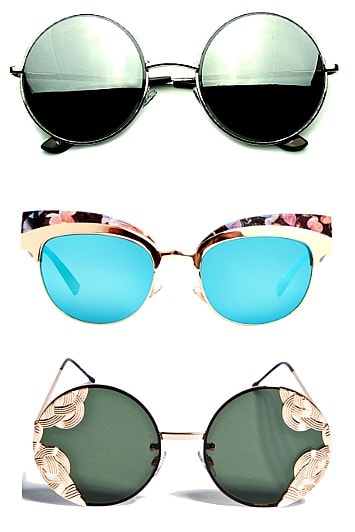 Round Sunglasses | Cat Eye Sunglasses | British Riviera Sunglasses
Affordable sunglasses are my go to accessory during the summer! I always have a pair on and like to have a big variety that match my outfits and even swimsuits. These are all super cute and have that boho vibe I love!
Click on images below for more Stylish Cravings:
How To Style Classic Stripes: