I love it when a comfy classic suddenly becomes a stylish staple. Right now, the hoodie is having a moment and it's being worn as dress by many celebs like Kim and Kourtney Kardashian with leather pants or with jeans and sexy pumps. I personally don't think you can go wrong with any way you decide to wear, it as long as its accessorized and styled well. See below for three stylish ways to wear a hoodie.
Love that the black give this casual look an edgy feel! Much more stylish than wearing sweats all day, and it's just as comfy!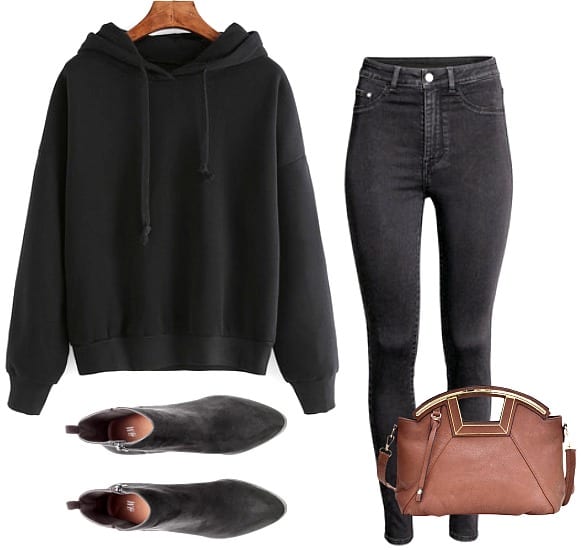 A green hoodie will look fresh with a pair of blush toned jeans, add white pumps and you're good to go!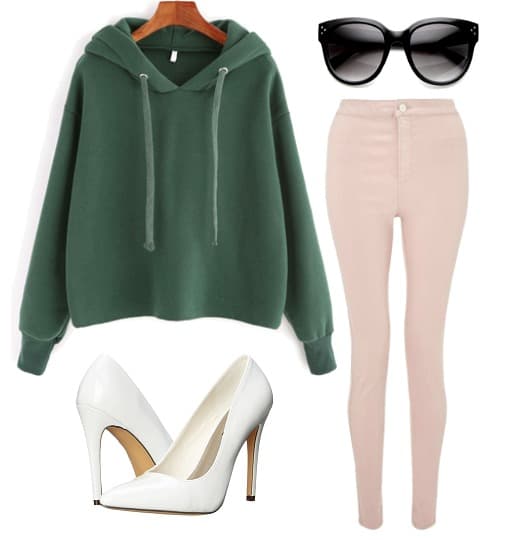 I'm all about getting all dressed up for Valentines Day, but this year I'll be spending it at home. This red hoodie and jeans would be perfect if you plan on having a low key Valentines Day like me.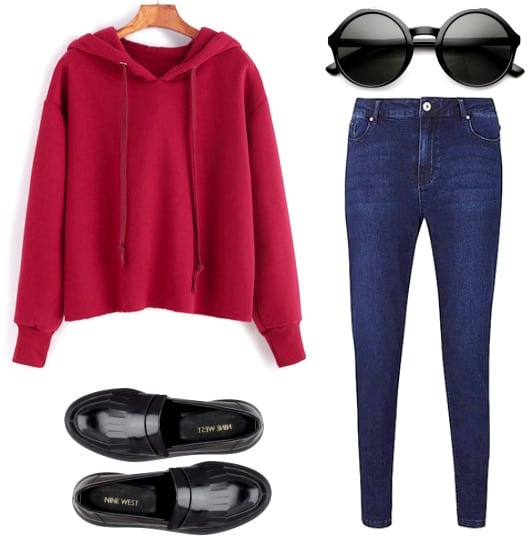 I'm sure everyone has a favorite hoodie, how do you wear it?
All hoodies featured are available at SheInside.com | Black Jeans | Blush Jeans | Blue Jeans | White Pumps | Booties | Loafers | Sunglasses | Satchel