Who's excited to see the new Trolls movie? ME! That's who! When I was little, I had a huge collection of Troll dolls and I'm so excited to see them on the big screen and be able to share it with my kids. So excited that I decided to share the Trolls Chocolate Pops recipe that perfect to make with your kids for today Halloween, a birthday party or just as a treat for any Trolls fan! See below for the easy to follow recipe featuring the super cute Trolls!
Trolls Chocolate Pops
Ingredients:
• Bright Pink Melting Chips
• Edible Glitter
• Flower Candy for Decorating
Items Needed:
• Tape
• Scissors
• Wax Paper
• Sucker sticks or wooden sticks
Directions:
• Using your scissors, cut a square piece of wax paper that's about 3×3 in size. Roll it into a cone with a small opening at the tip and tape it in place.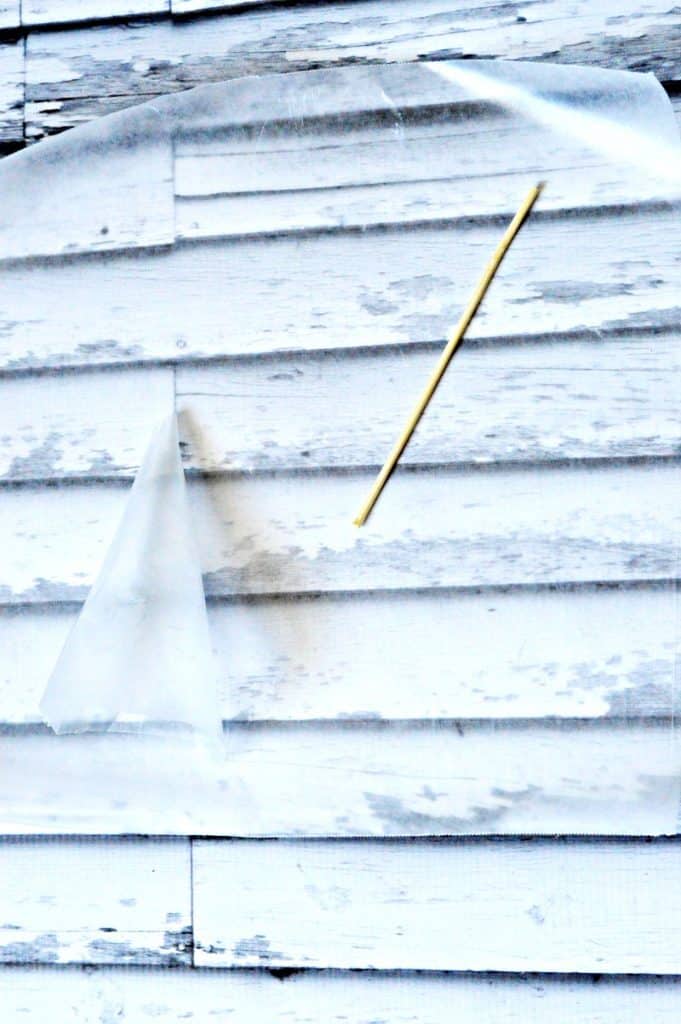 • Melt your chips in a bowl in the microwave. (I got mine in the cake decorating aisle at Walmart.) It only takes a handful of chips to make 2-3 pops, depending on the size you make them. I made mine rather large.
• Stop and stir the chips about every 30 seconds until they are nice and creamy. Be careful to not overheat as they will stiffen and not work for the pops.
• As soon as the chocolate is ready, spoon it into your cone, being careful not to fill it too full.
• Roll down the top of the cone so it puts pressure on the chocolate.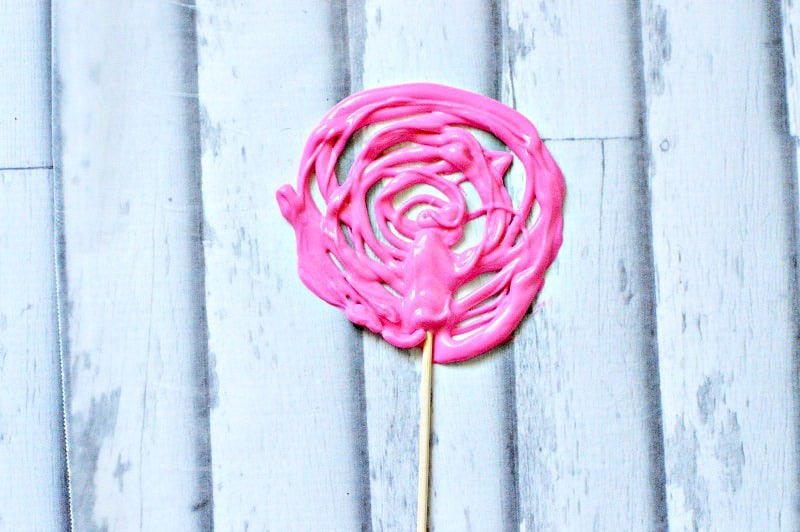 • Make whatever design you like on a piece of wax paper but make sure every bit of chocolate you squeeze out is touching each other.
• Quickly place your stick onto your sucker and squeeze some chocolate over the part of the stick that's touching the sucker.
• Quickly add your flowers and edible glitter and place on a flat surface in the fridge for a minute or two.
• Remove from fridge once dry and carefully remove from the paper with a flat object such as a spatula.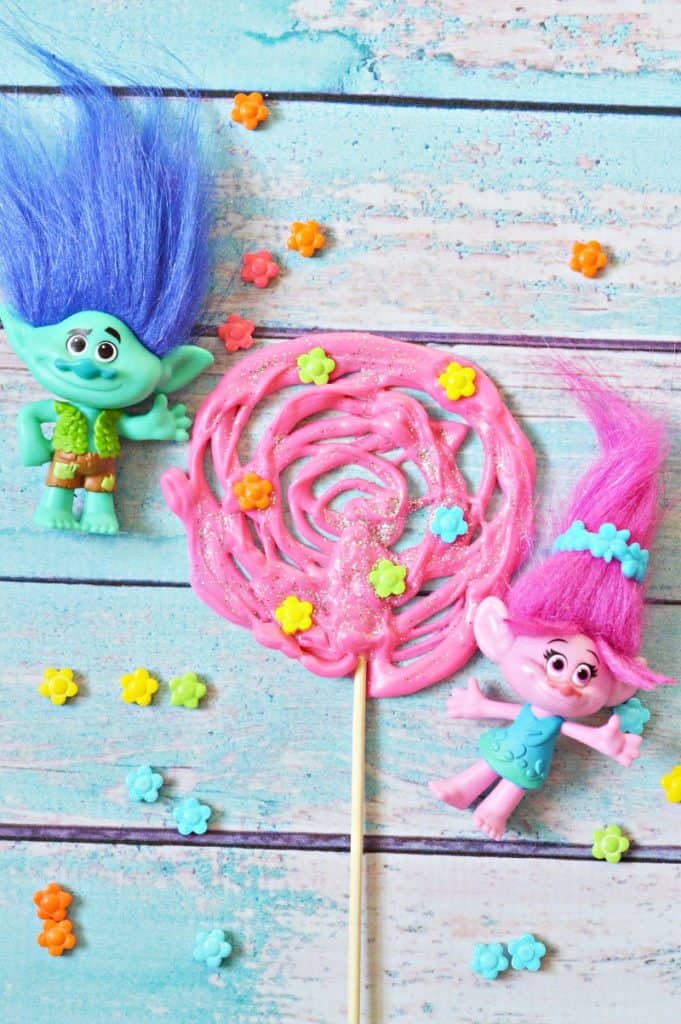 Are you guys excited to see Trolls?
Click on images below for some Halloween fun!