This Bacon Cheddar Ranch Smashed Potatoes recipe makes for an easy and delicious side dish that tastes great on its own or as a side dish. Serve this flavor packed side dish with chicken, a salad or top it with your favorite veggies!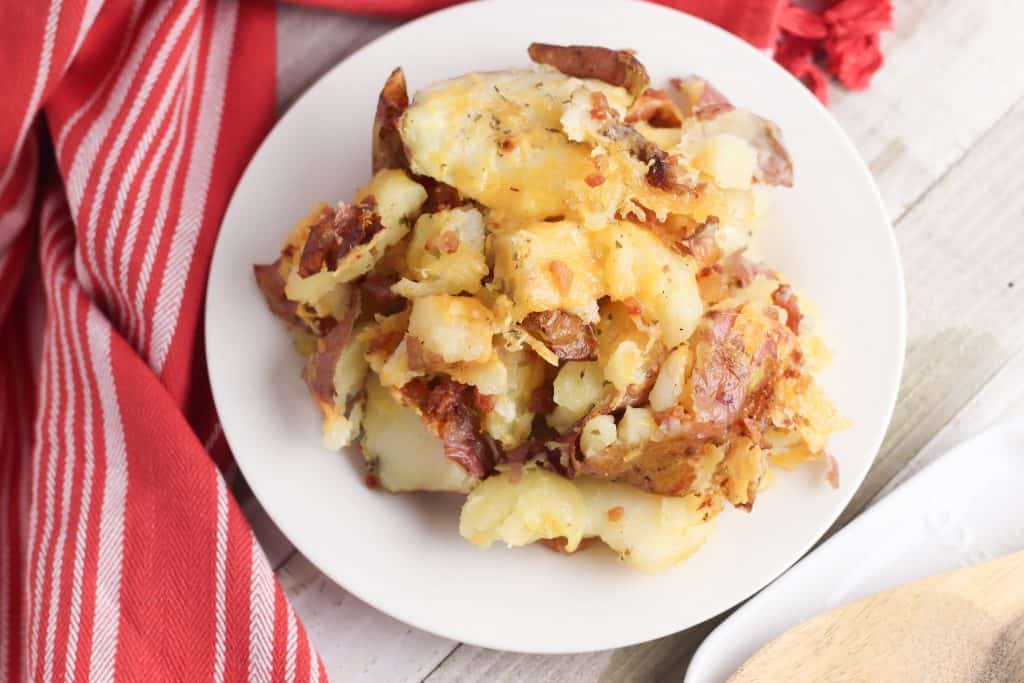 The kids are officially back in school! My days will now be extra busy and I'll be spending most nights wrapping up work. For those busy school nights, I'll be relying on recipes that everyone loves, like these ranch smashed potatoes.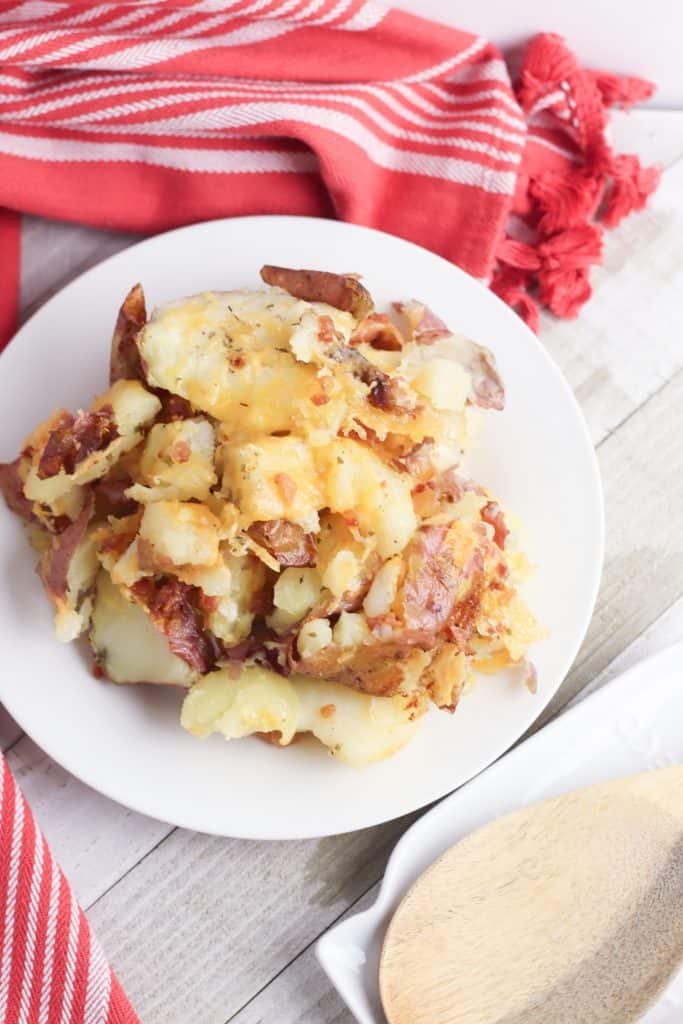 To make these smashed red potatoes, all you'll need is red potatoes, butter, ranch mix, cheddar cheese, and bacon! The results are smashed red potatoes that are perfectly crispy on the outside and soft on the inside! It tastes great on its own, but pairs well with just about anything!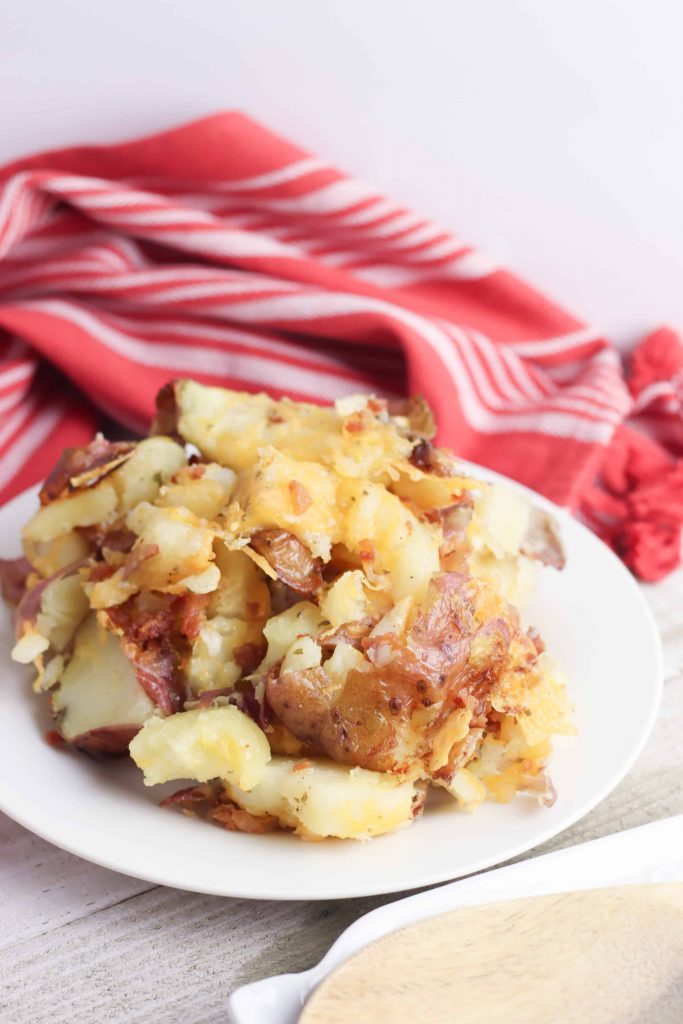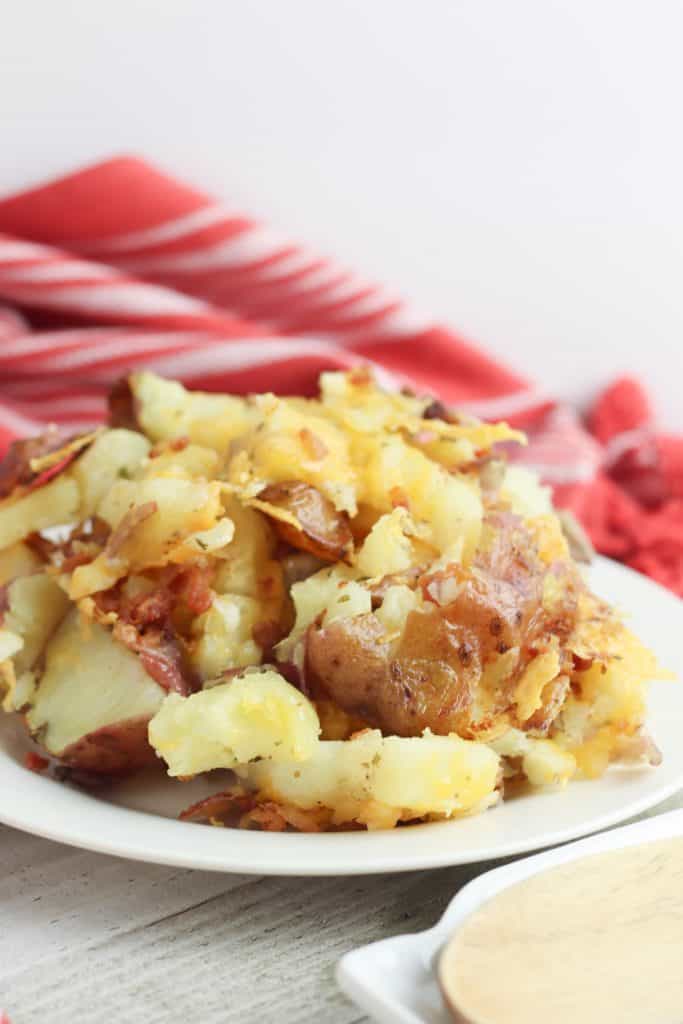 While I mainly follow a low carb diet, there are those occasions where I do treat myself. These bacon cheddar ranch smashed potatoes are my go-to side dish, and for good reason! It pairs well with this everything seasoning chicken, and this bacon wrapped asparagus recipe. I've even served this with my creamy avocado and cucumber salad. Best of all: these smashed potatoes can be both baked or grilled!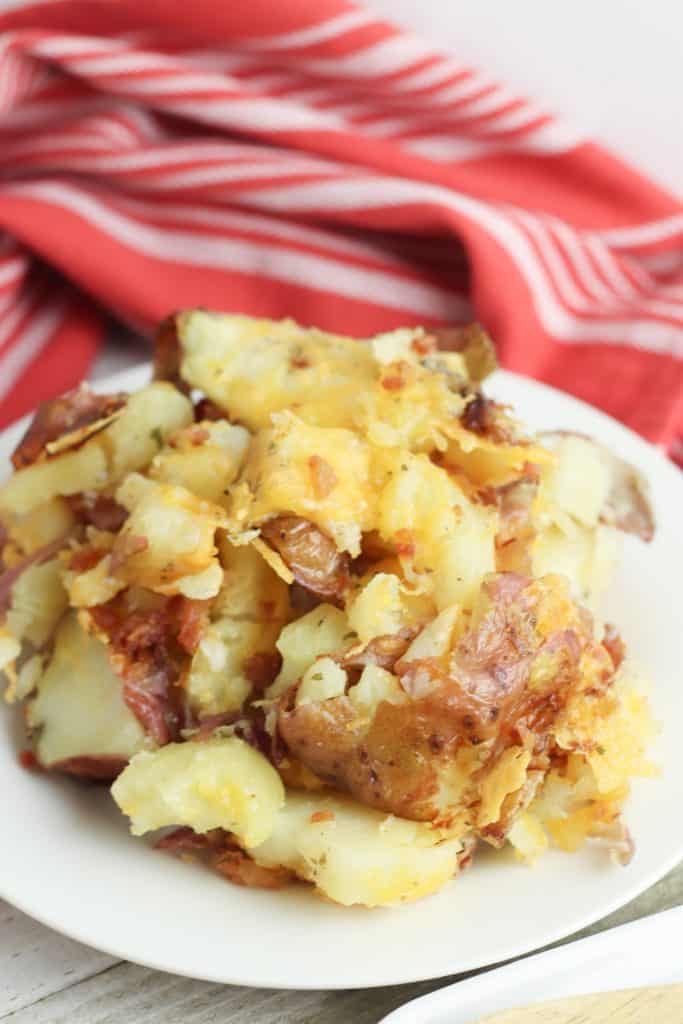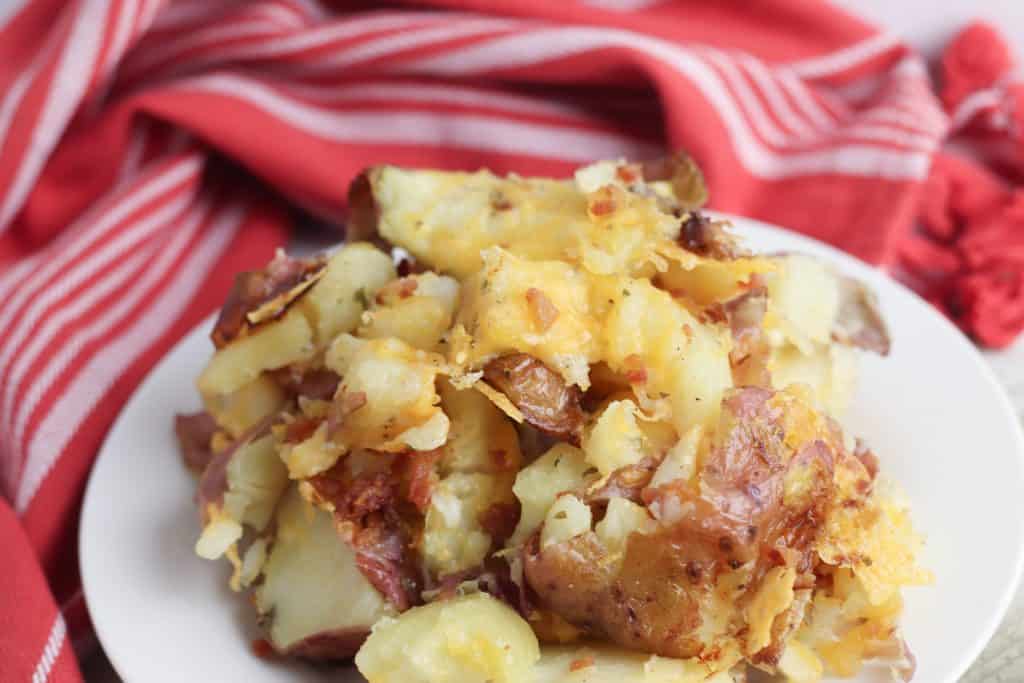 Low carb version: to make this recipe low carb, you can use radishes instead of potatoes, and make a homemade ranch mix by combining 1 tbsp of red parsley, 1 tbsp of dried dill, 2 tsp of garlic powder, 2 tsp of onion powder, 1/2 tsp of salt, and 1 tsp of pepper.
More recipes you'll love:
Lemon Pepper Rice
Air fryer buffalo wings
Butter Lettuce Salad
Optional Toppings:
Diced Jalapenos
Pepper Jack cheese in place of cheddar cheese
Green onions
Bacon Cheddar Ranch Smashed Potatoes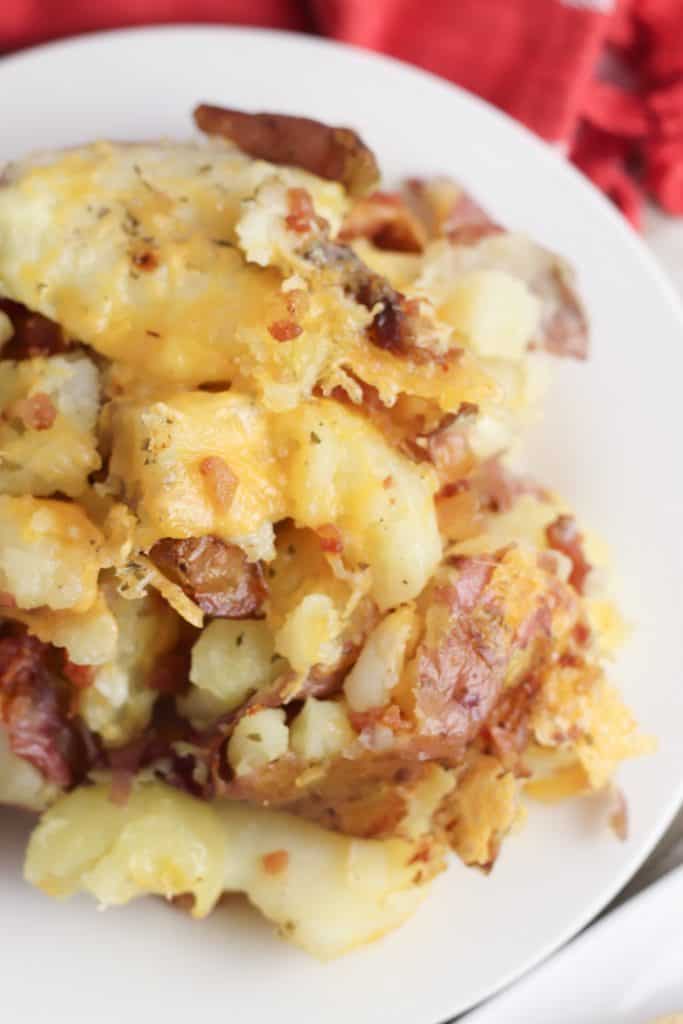 Serves 4
Prep time: 10 minutes
Cook time: 30 minutes
Ingredients:
2 pounds of red potatoes, halved
2 tablespoons melted butter
1 tablespoon ranch dressing mix
1 cup shredded cheddar cheese
4 strips bacon, cooked and chopped
Parsley for garnish (optional)
Instructions:
1. Preheat oven to 350 degrees and prepare a baking sheet by greasing it with non-stick cooking spray.
2. Bring a large pot of water to a boil, then boil potatoes until tender. Should be around 10 minutes.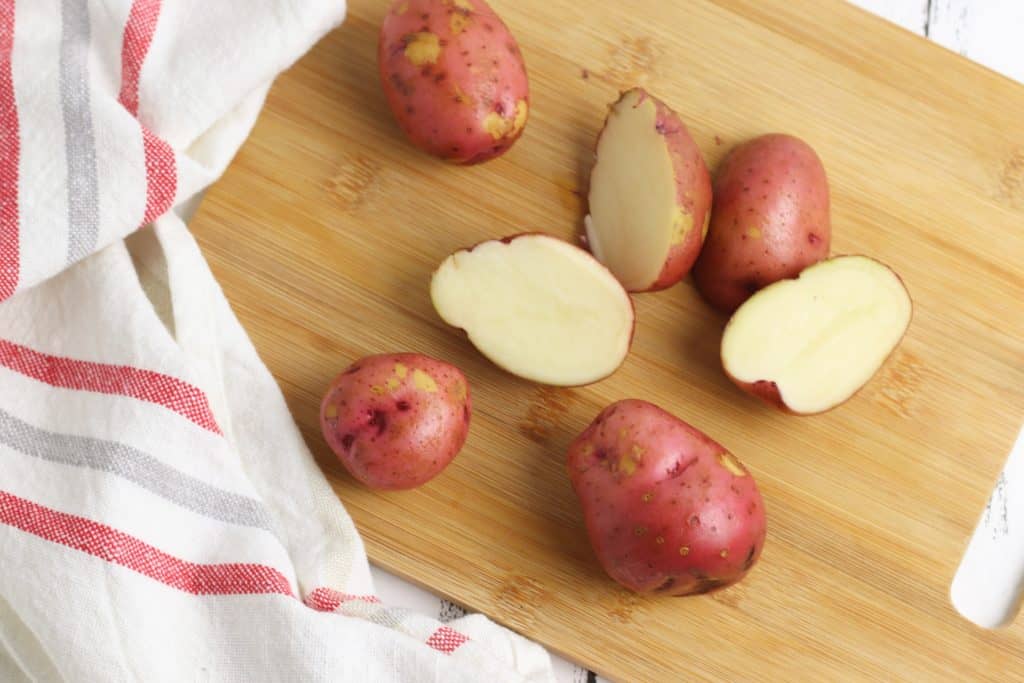 3. Place potato halves on prepared baking sheet. Using a fork or potato masher, smash each potato flat.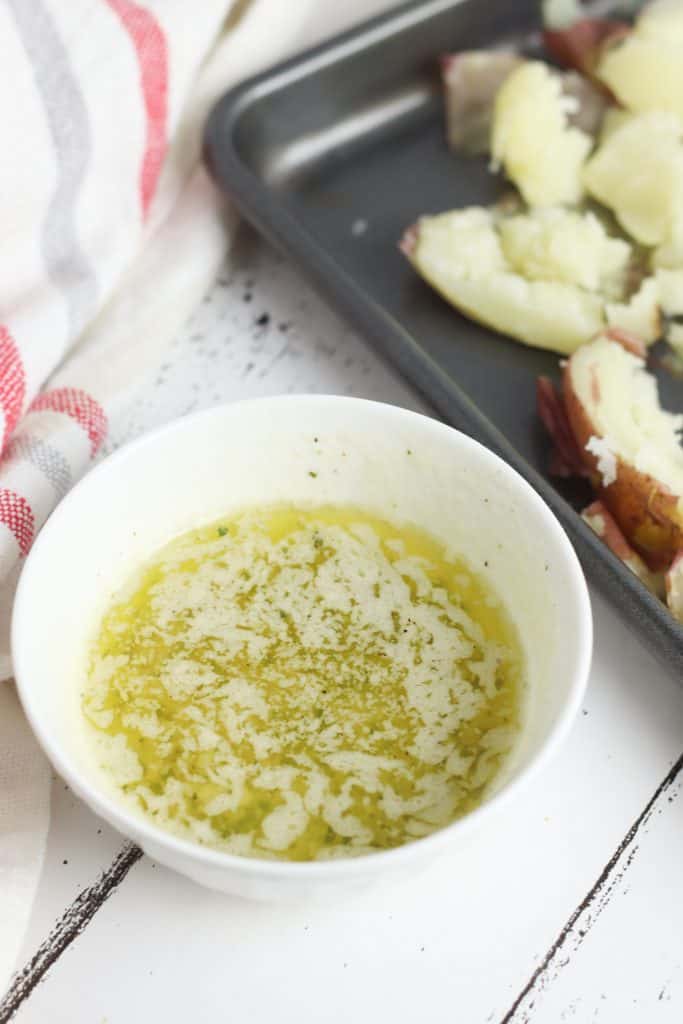 4. In a small bowl, combine butter and ranch dressing mix. Spread the butter mixture over the top of the smashed potatoes.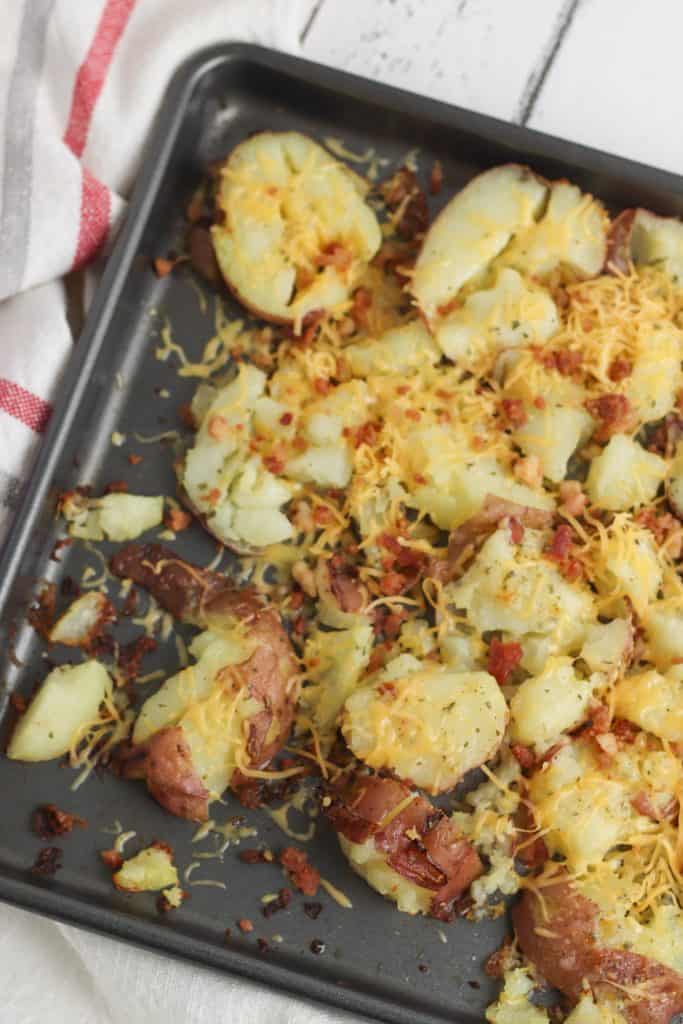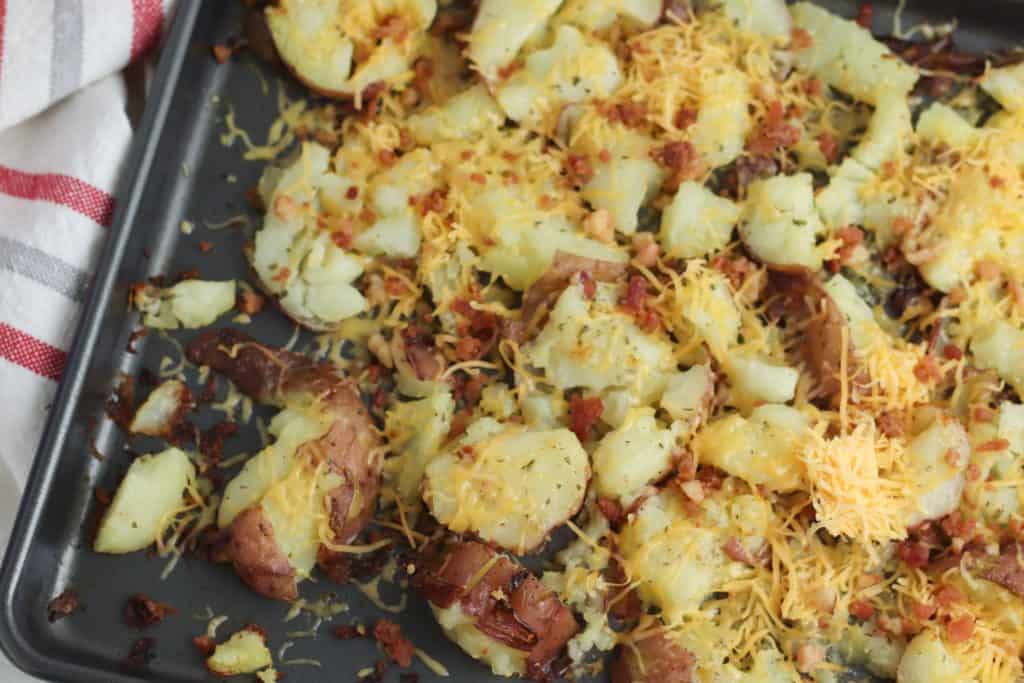 5. Bake your potatoes for 15 minutes, then remove from the oven and sprinkle cheese and chopped bacon over the top. Place potatoes back into the oven and bake for another 5 minutes.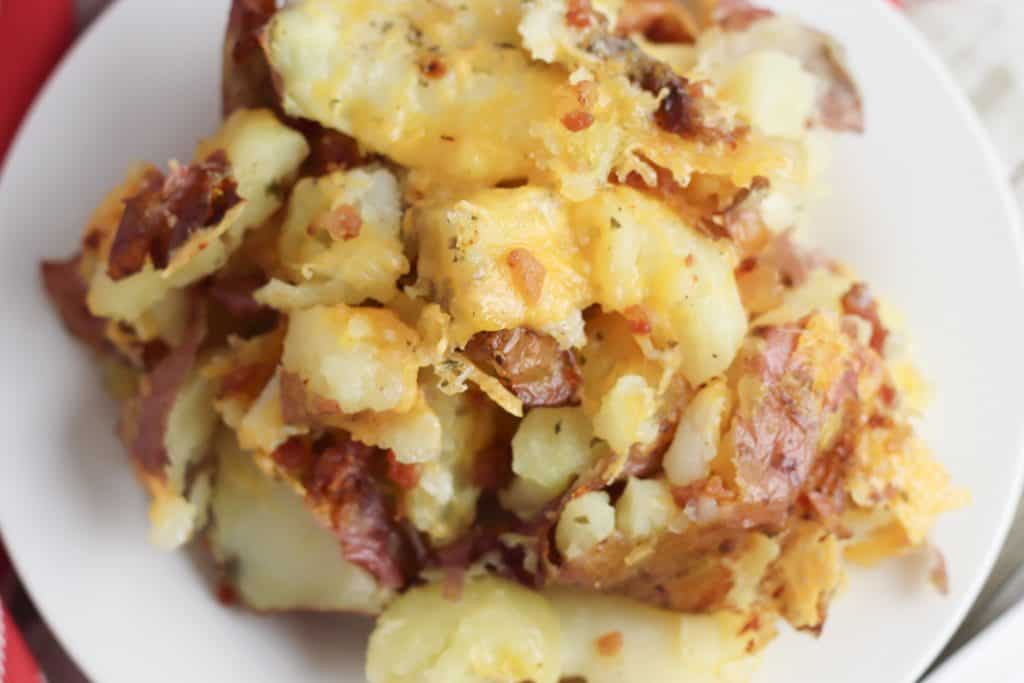 6. Allow to cool slightly before serving. Serve with chopped parsley as a garnish (optional).
Pin for later!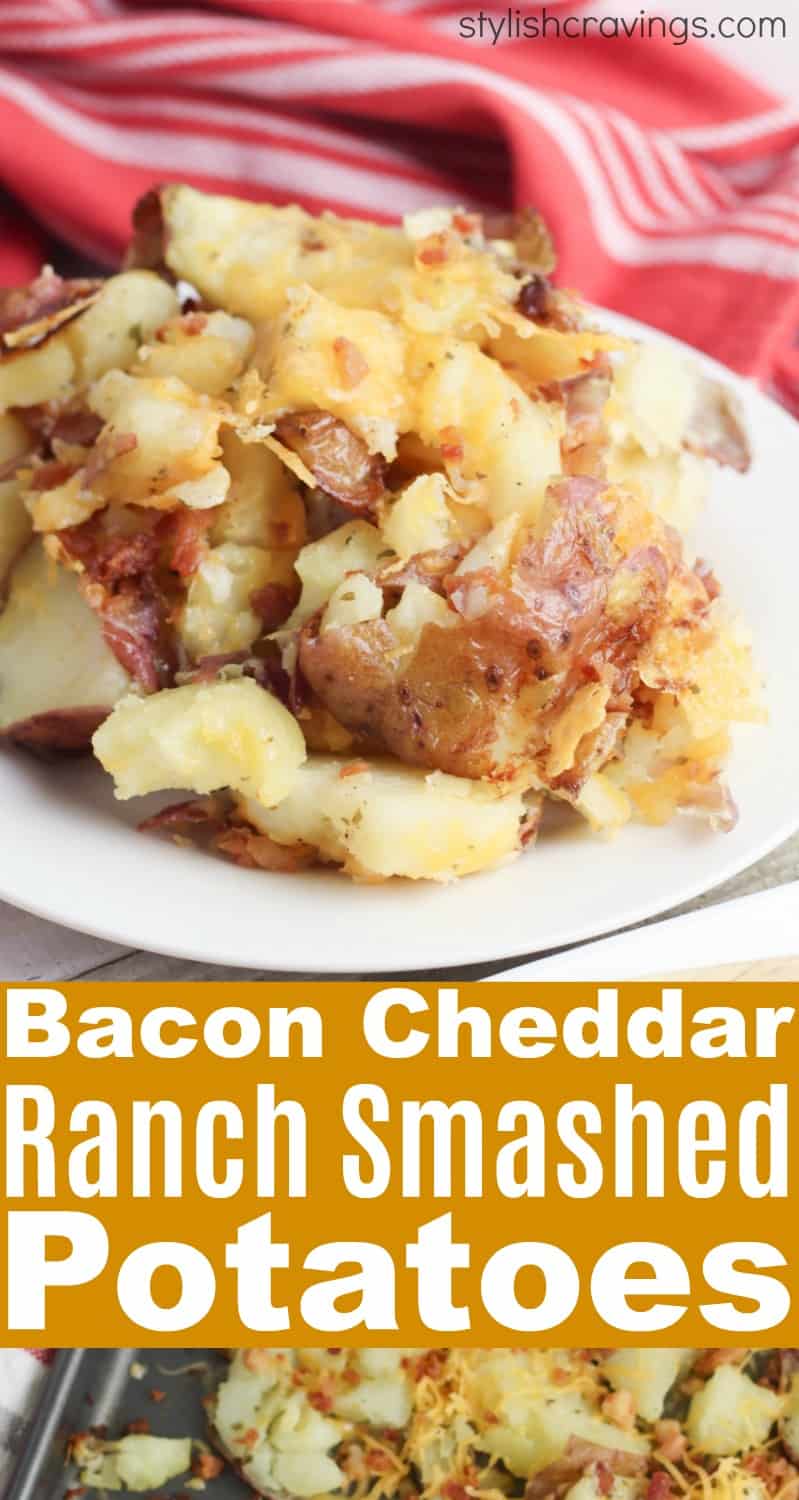 Follow me on Pinterest where I share tons of delicious side dish recipes just like this!