This post is part of a social shopper marketing insight campaign with Pollinate Media Group® and Mariani Packing Company, but all my opinions are my own. #pmedia #MarianiSuperPrunes http://my-disclosur.es/OBsstV
This chopped brussel sprouts salad is jam packed with tasty and healthy ingredients like sliced almonds, bacon, red onions, and Mariani Probiotic Pitted Prunes. It makes for a great fresh salad to eat on it's own, as well as a side dish or served on a toasted pita bread!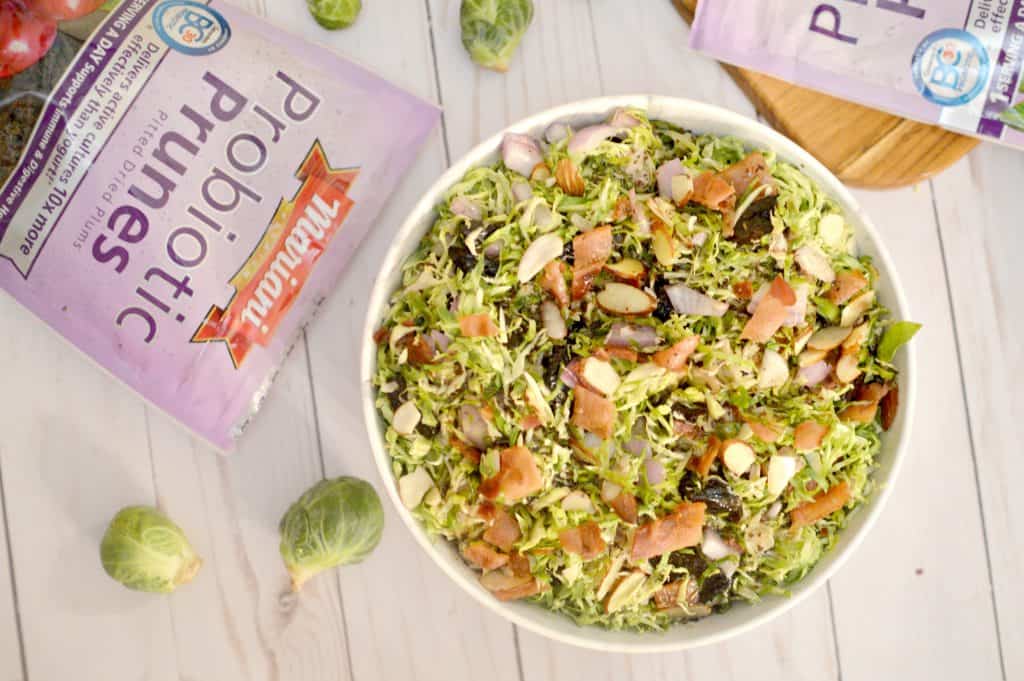 I've been slowly adding a lot of low-carb meals along with tasty salads to our weekly meal plan and one of my main goals was to improve on everyone's digestive health. One of the easiest ways to improve upon recipes and salads that we already love was by simply adding nutritious additions like these probiotic prunes that I found at Walmart.
Chopped Brussel Sprouts Salad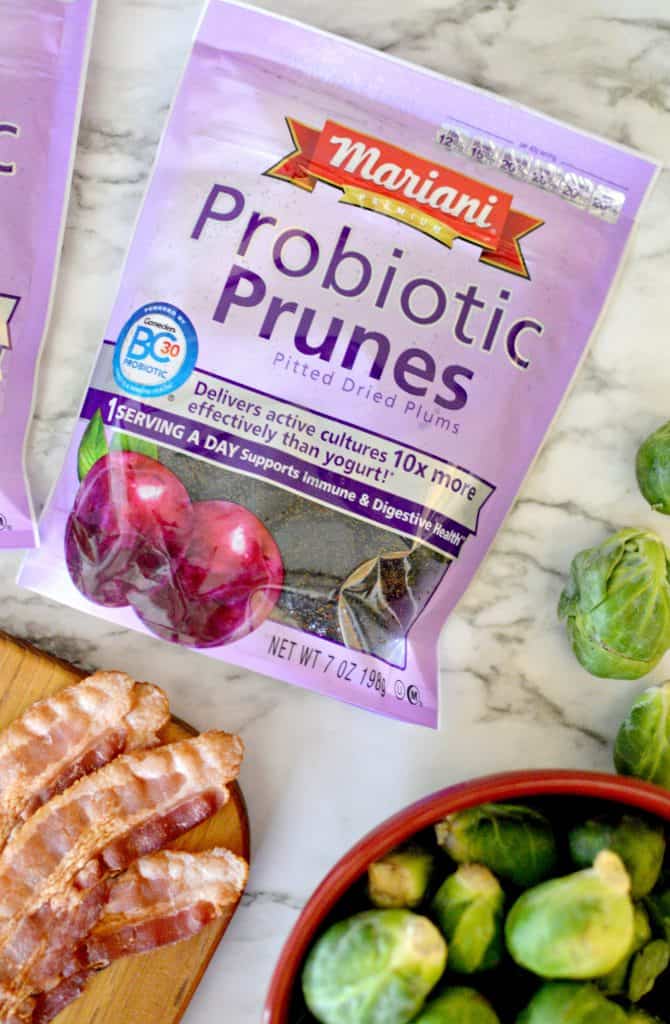 Like most of my recipes, this Brussel sprouts recipe is also super easy to make. Admittedly, the brussel sprouts are a bit time consuming to slice, but it's well worth it! Tip: slice a large amount and save half the portion (without dressing) for later!
Mariani Probiotic Prunes are made to help support overall wellness and digestive health as well as provide additional vitamins so that you can feel better and be your best! These California grown prunes are also an excellent source of fiber that delivers active cultures 10 times more effectively than yogurt!
Mariani Probiotic Prunes are also unique because they contain Ganeden BC30, a probiotic. They are designed by nature to survive and thrive in conditions other probiotics cannot. By surviving, Ganeden BC30 delivers active probiotics ten times more effectively than the probiotics in products like yogurt. **Probiotic prunes are great additions to recipes but CANNOT be cooked or they will lose their probiotic benefits.
I decided to make a red wine balsamic vinaigrette dressing for mine, but this chopped brussel sprouts salad tastes just as good with olive oil, a pinch of salt and pepper, and a splash of lime.
Why add probiotic to your recipes:
Probiotics keep your gut healthy
70% of your body's immune system is in your intestinal tract
Probiotics enhance the absorption of nutrients
Helps reduce abdominal pain and bloating
Helps move food through the digestive tract
Before you know it, the kids will be back to school, and there's no better time to kick your immune system and gut health into high gear by purchasing probiotic prunes at Walmart or many other stores near you!
Salad:
6 strips of chopped bacon
2 pounds of thinly sliced brussel sprouts **Make sure to rinse first
1 equally thinly sliced and chopped red onion
Sliced almonds
5-6 chopped Mariani Probiotic pitted prunes
Dressing:
1 1/2 tablespoons red wine vinegar
1 1/2 tablespoons balsamic vinegar
1/2 tablespoon dijon mustard
Brown sugar 1/2 teaspoon
1 teaspoon salt
1/4 teaspoon pepper
1/4 cup of olive oil
Add the above ingredients into a small jar and shake it until mixed.
Chopped Brussel Sprouts Salad
Instructions: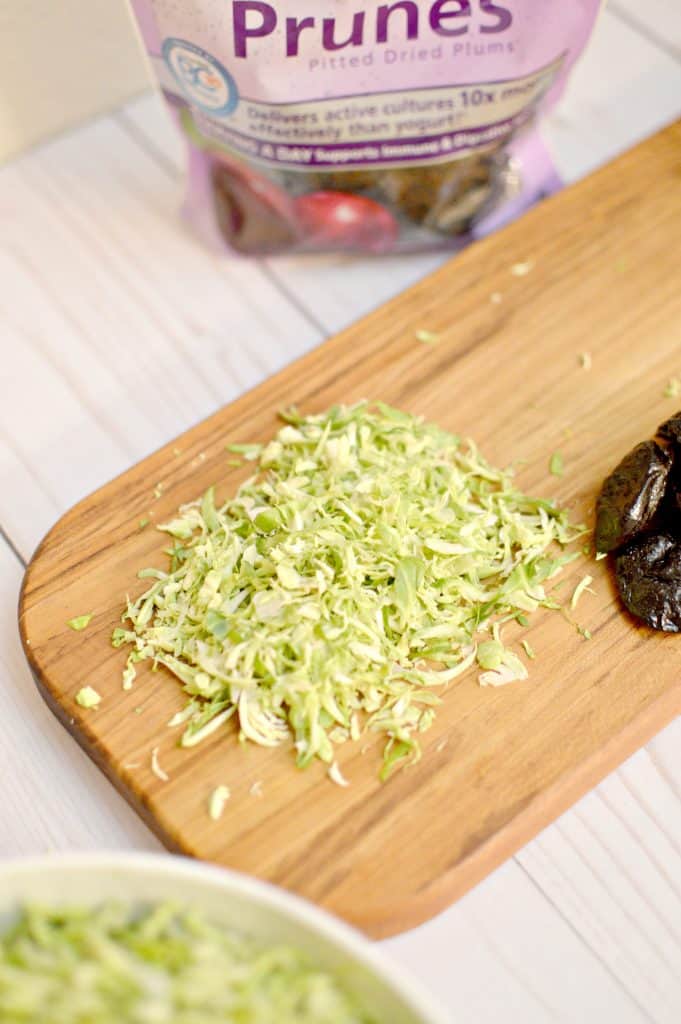 Chop your sprouts by holding the end of the stem and think slicing (crosswise) until you get close to stem. Rinse and dry again.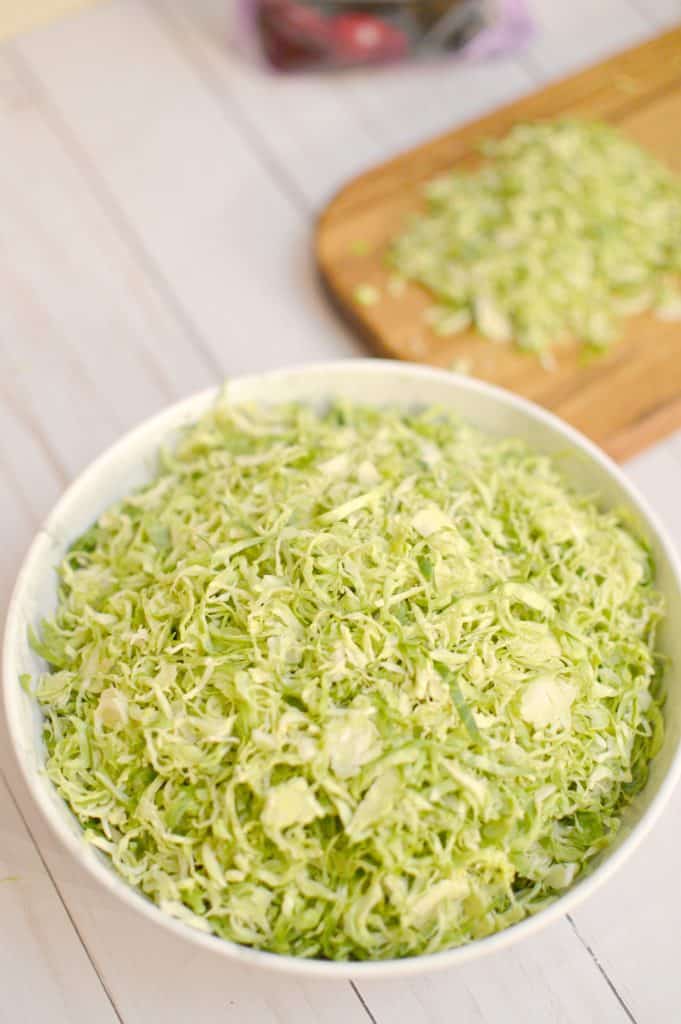 Add almonds, onions, bacon, and chopped sprouts to the bowl and toss it with dressing. Top it with extra bacon and dressing if needed!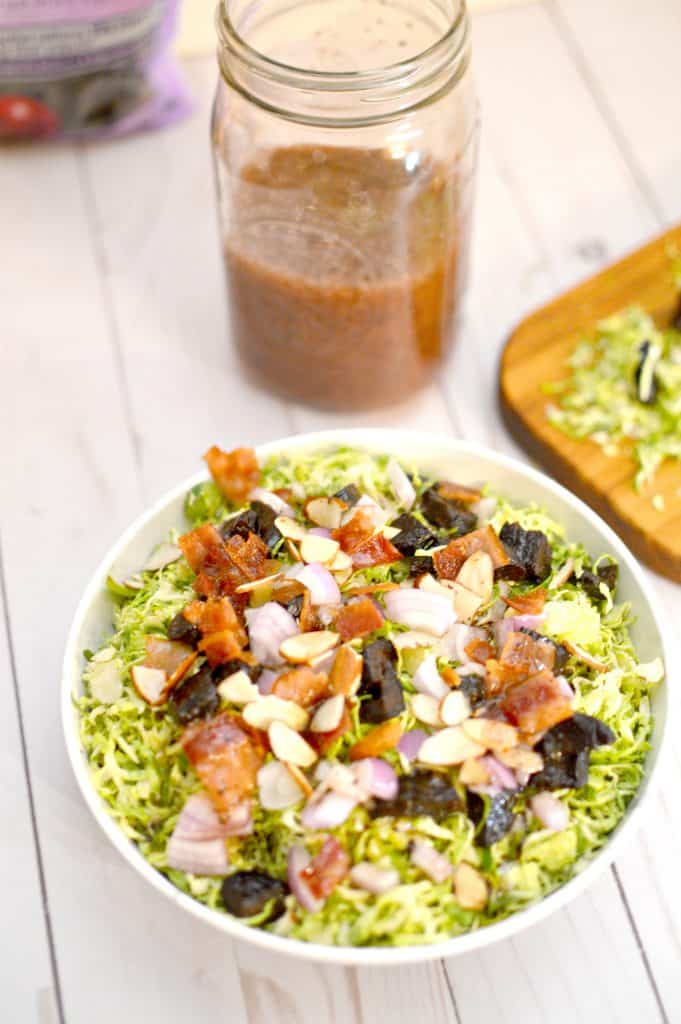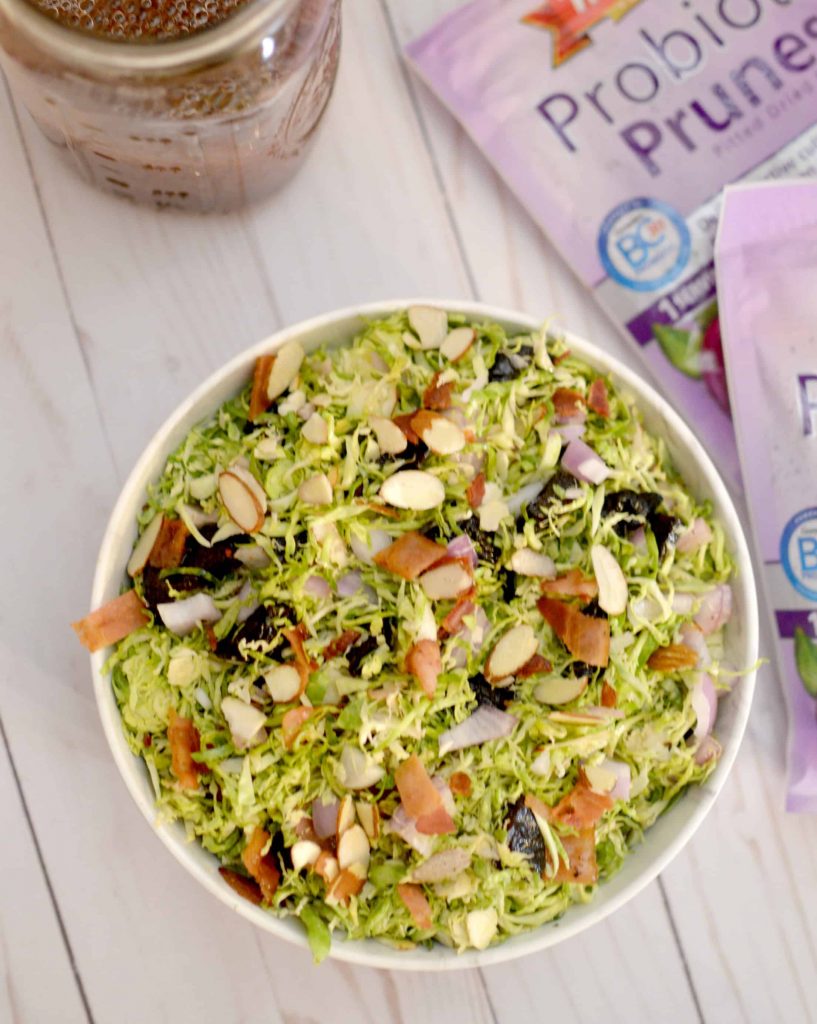 Pin this chopped Brussels sprouts salad for later!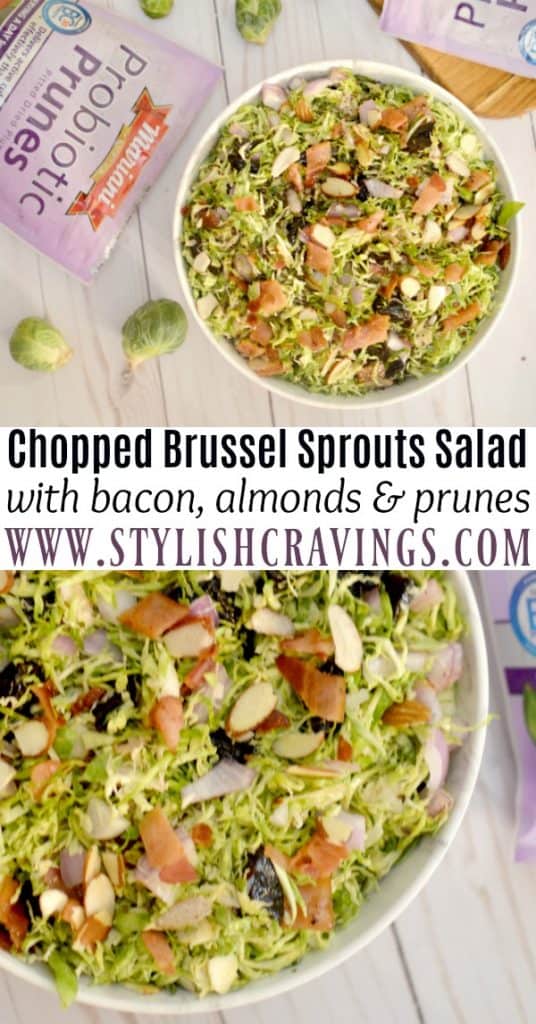 Mariani Pitted Probiotic Prunes also make for a tasty snack on the go, or chopped and added to a trail mix!