On a low carb diet and miss having a pancake breakfast? These Fluffy Keto Pancakes With Ricotta & Pecans is a great way to start your day!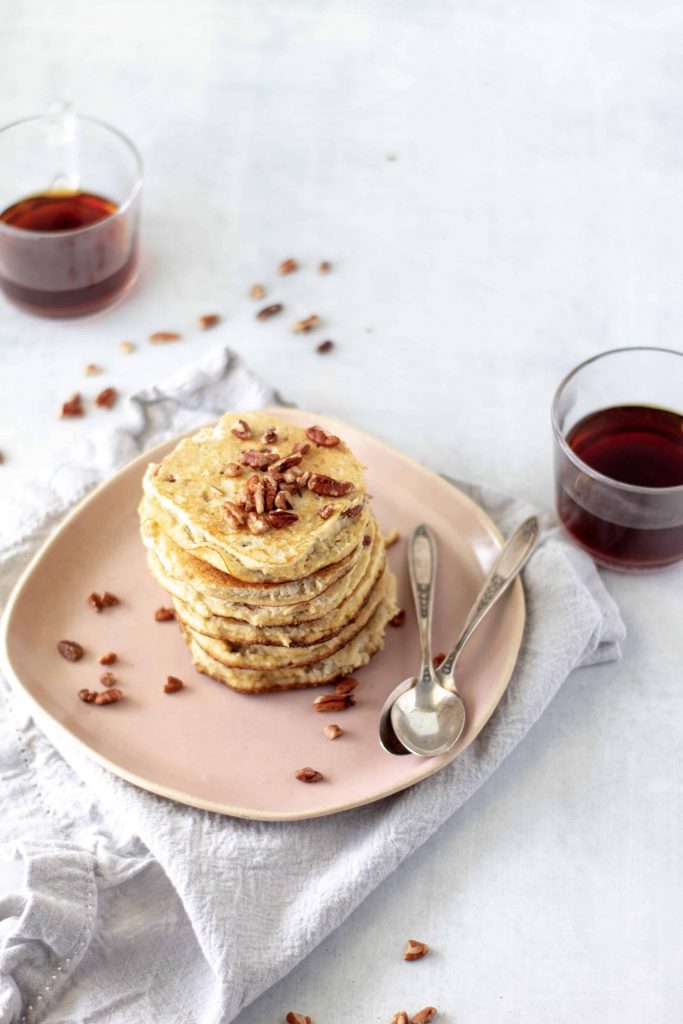 My mornings have always been really hectic, and the normal breakfast for me would be coffee on the go. After having Lauren that just wasn't cutting it for me and I knew that if I wanted to eat better I would have to meal plan and cook more often. It's now become a form of self-care for me and I look forward to meal planning and even making myself breakfast!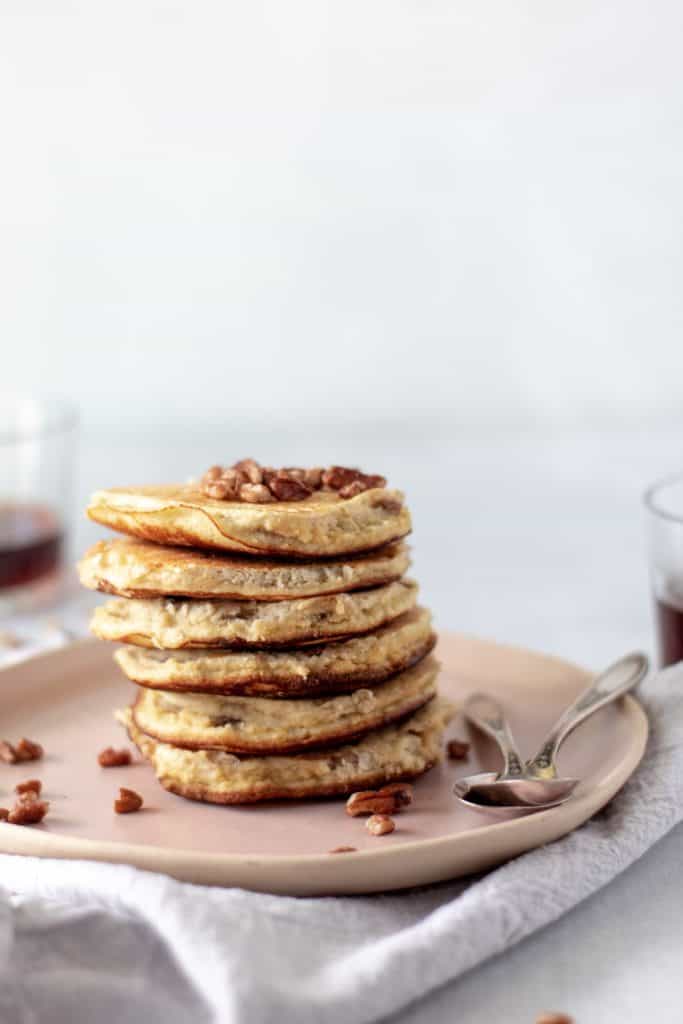 Don't let these fluffy Keto pancakes with ricotta & pecans fool you, they're actually pretty easy to make! I can easily make a batch for 6 in under 10 minutes! These Keto pancakes are a nice change to my go-to egg cups that I eat all the time!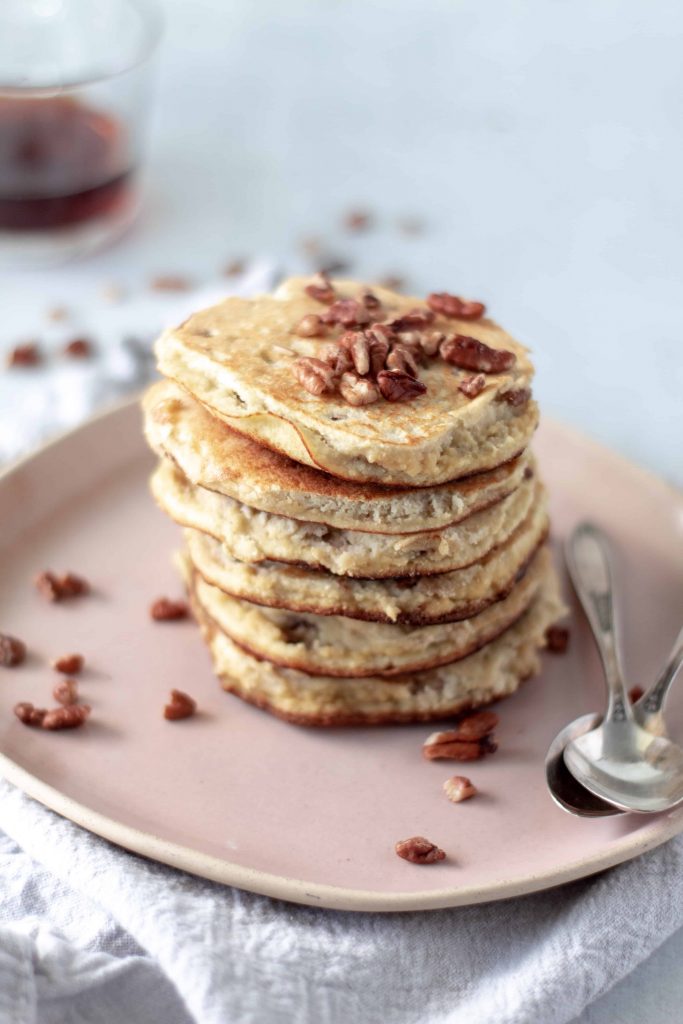 More Keto Recipes You'll Love:
Keto Everything Bagels
Blueberry Keto Muffins
Ground Beef Florentine
I've tried many different Keto pancake recipes and for me, the almond flour gives the pancakes a rough gritty feel to them. The combination of coconut flour and ricotta cheese in this recipe (you can also use cottage cheese) results in thick fluffy pancakes that melt in your mouth!
Top with your favorite sugar-free syrup!
Another delicious low carb breakfast recipe to try is this Keto Chaffles (waffles made from cheese and eggs) recipe over at Wholesome Yum!
How To Make Keto Ricotta Pecan Pancakes
Servings: 6
Serving size: 1 pancake
Prep time: 3 minutes
Cook time 6 minutes
Total time:  9 minutes
Ingredients: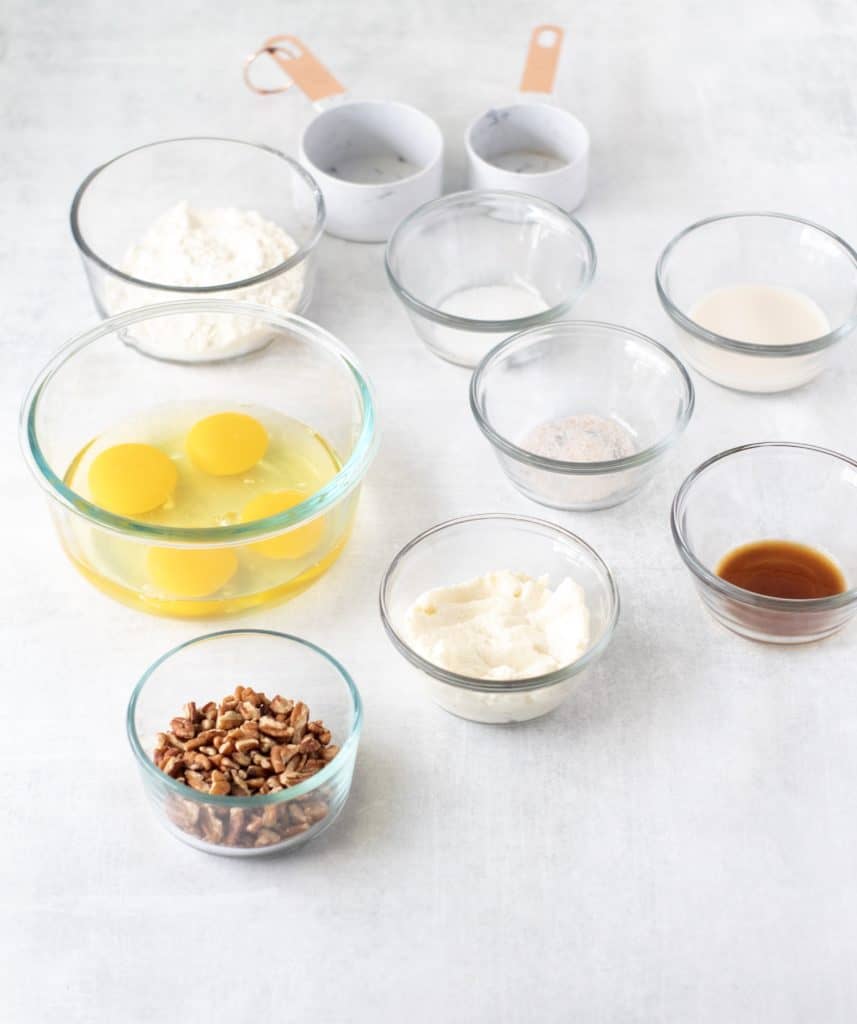 60 g coconut flour (½ cup)
1/2 tsp stevia extract powder
½ tsp baking powder
Pinch of salt
4 large eggs
85 g ricotta (¼ cup)
⅓ cup unsweetened almond milk
1 tsp vanilla extract
40 g of crushed pecans (¼ cup)
Instructions:
In the blender add all the ingredients except the crushed pecans.

Blend until you have a homogeneous batter, add the crushed pecans and stir with a spatula.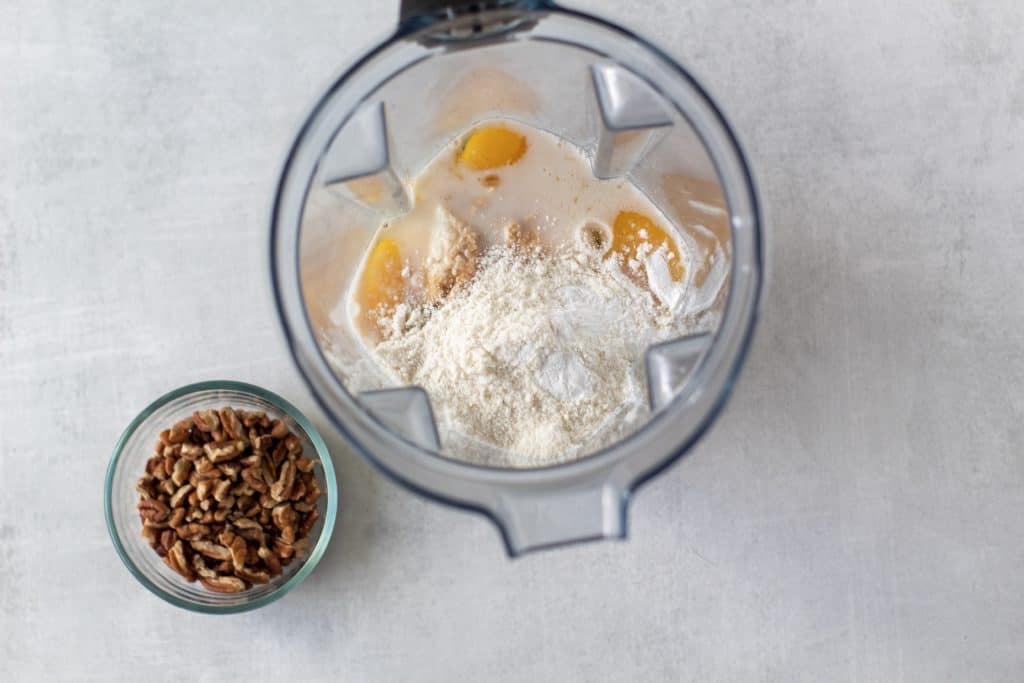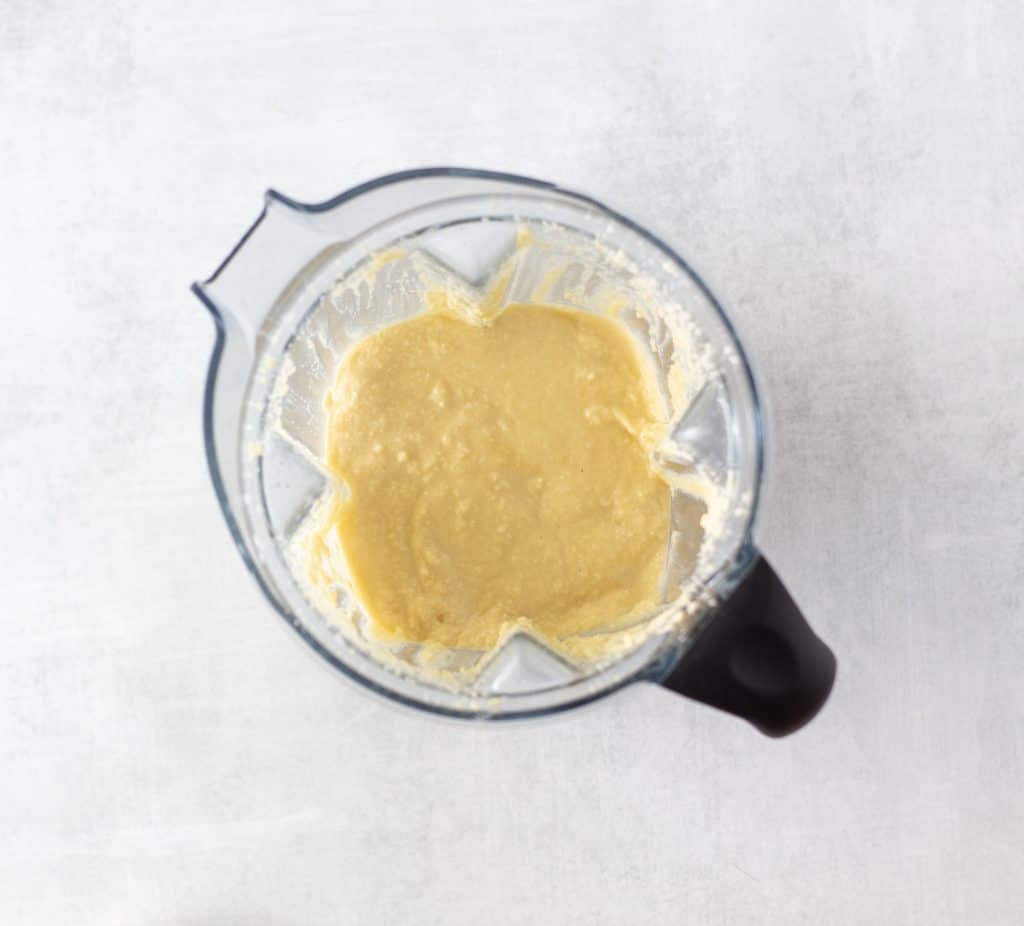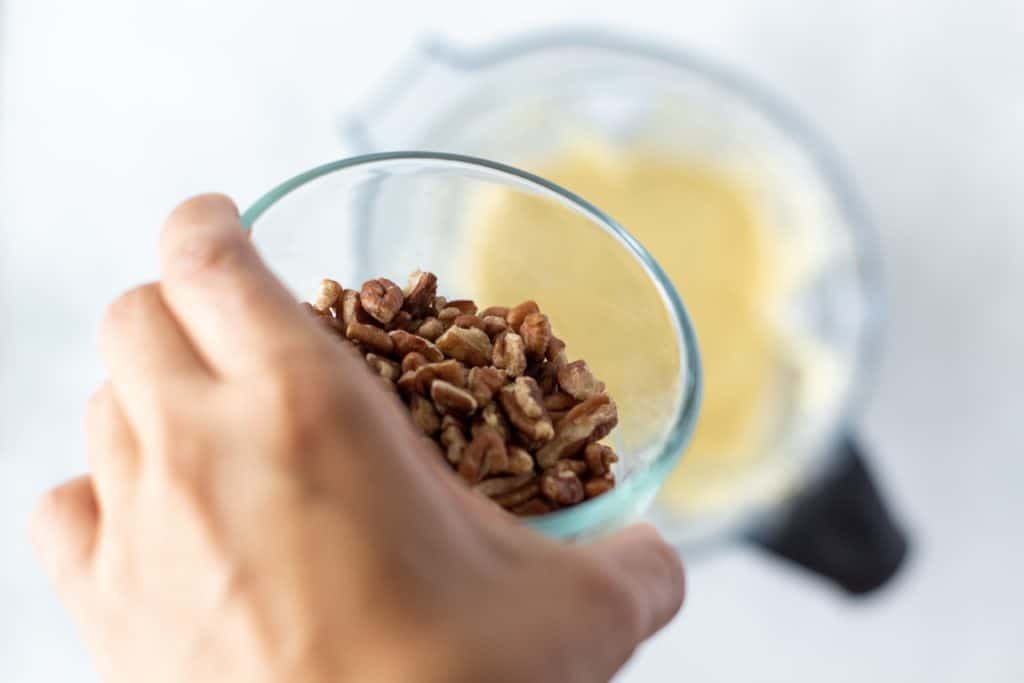 Heat a lightly oiled griddle or nonstick frying pan over medium heat. Pour or scoop the batter onto the griddle, using approximately 1/3 cup for each pancake. Brown on both sides and serve hot.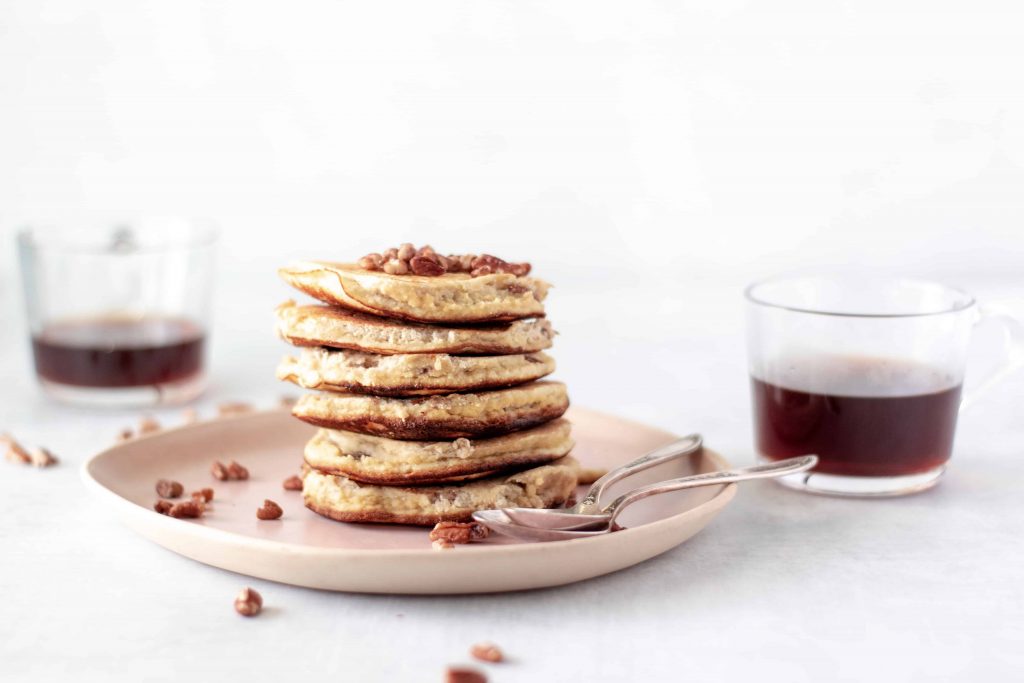 Notes
*Top with more pecans and your favorite sugar-free syrup.
*Adjust stevia to your preference, the recipe won't be affected if you add less or more stevia.
Nutritional information
Calories: 163
Fat: 11g
Carbs: 7g
Fiber: 4g
Net Carbs: 3g
Protein: 8g
Pin for later!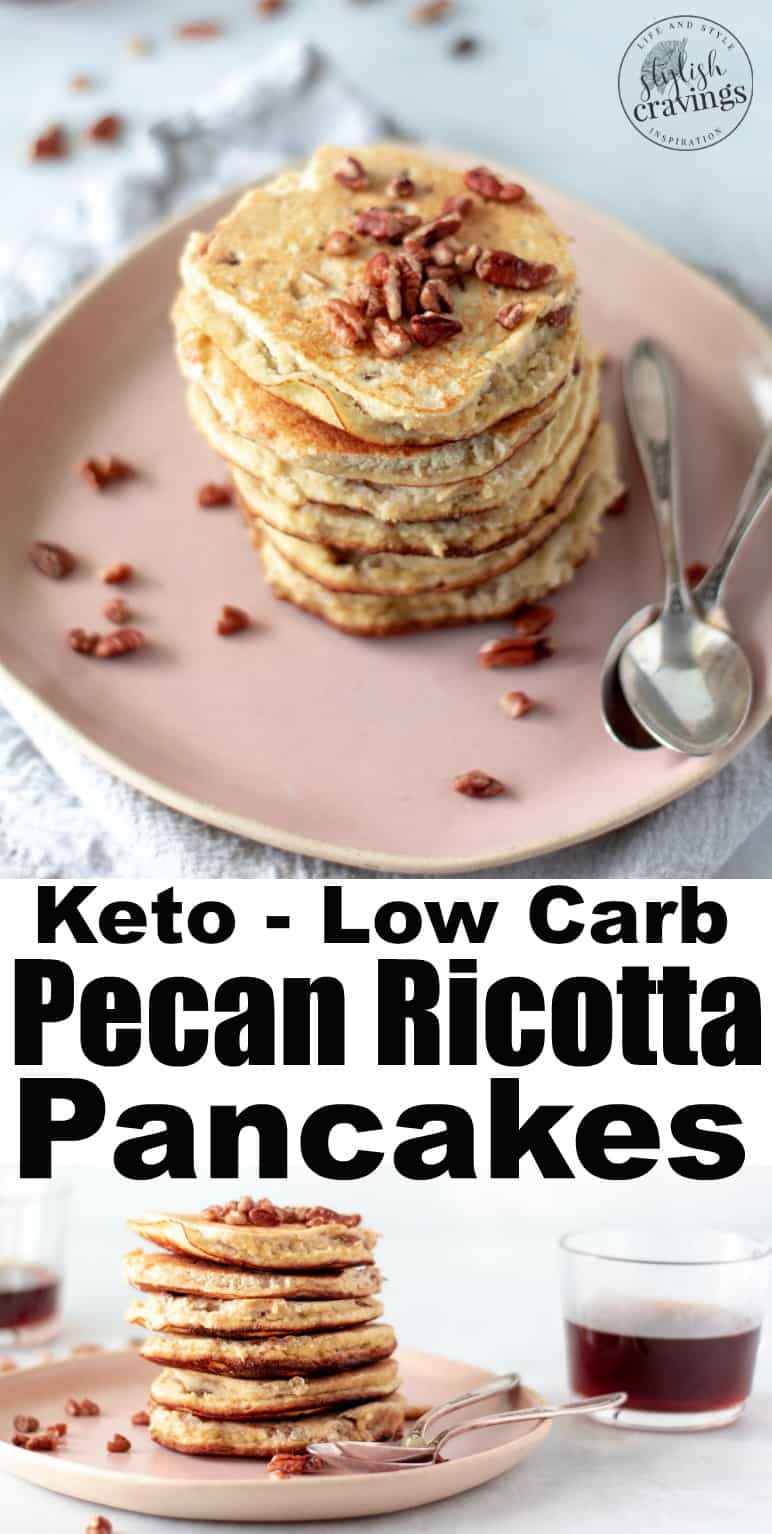 Pancakes are a classic breakfast staple and being on low carb/Keto diet shouldn't mean you have to pass up on certain foods you love and crave!
Follow me on Pinterest where I share more Keto breakfast recipes!