Keto bacon egg cups are perfect for breakfast or even brunch! Scroll down for the easy to make Keto recipe!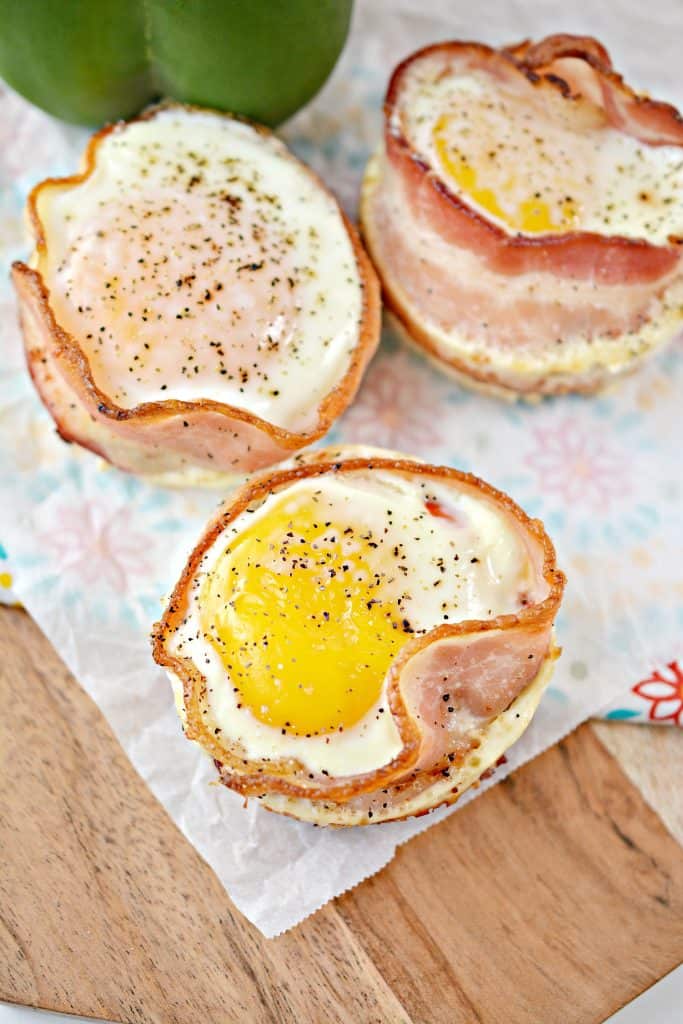 I'm a creature of habit and for breakfast, I like to eat the same thing every morning. Up until recently I would eat a few hard boiled eggs and be on my way. These Keto egg cups are delicious and easy enough for me whip up on the busiest of mornings and the kids love them!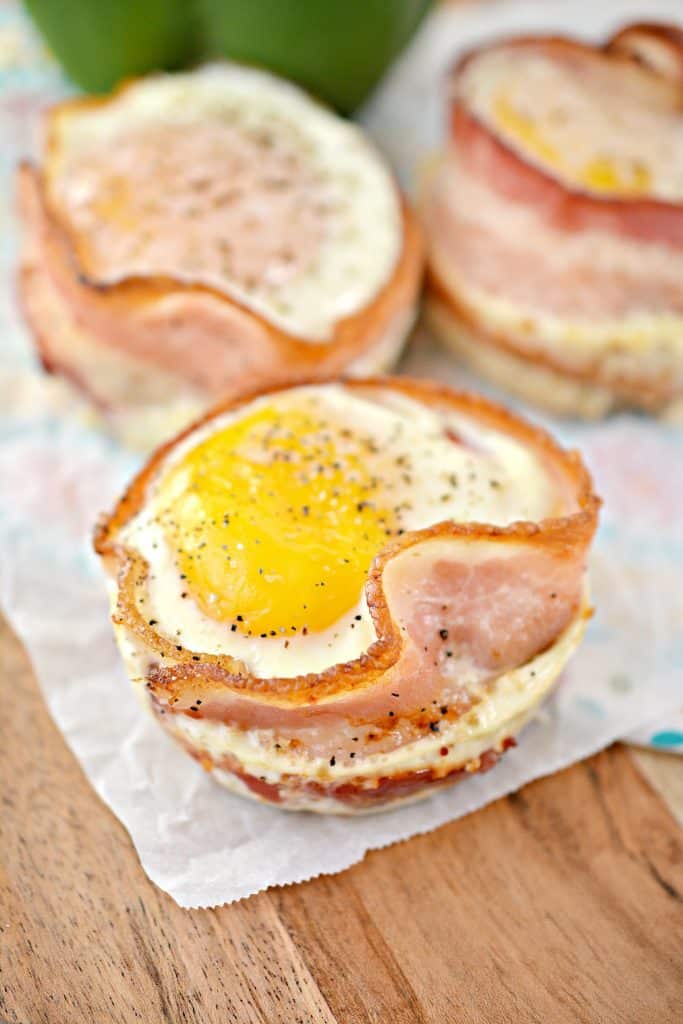 Keto Bacon Egg Cups
Tip: Want to make a big batch of these Keto bacon egg cups? Simply whip the eggs, bake and wrap in Saran Wrap and place in a plastic food storage bag. When ready to use, thaw (overnight in the fridge) and microwave.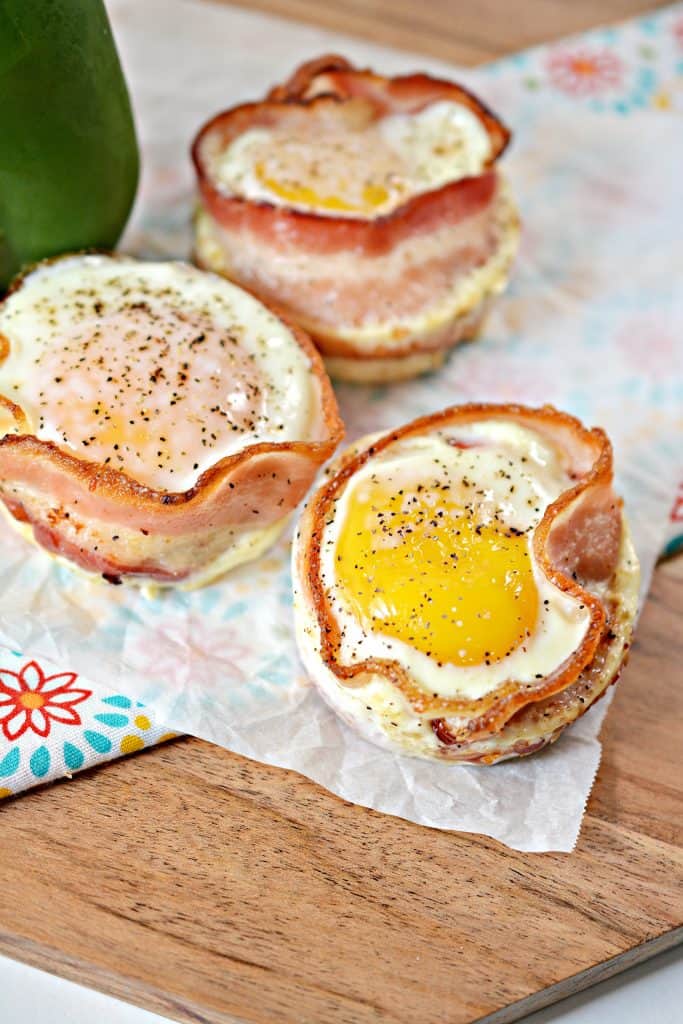 Keto bacon egg cups are an easy Keto recipe and all you need is five ingredients! To make these tasty keto egg cups you'll need eggs, bacon, and small sausage patties. You can also top with hot sauce, jalapeños or even a sprinkle of cheese!
Looking for another delicious Keto breakfast idea? Try these easy fluffy Keto Pancakes or this fun chaffles recipe!
More Keto Recipes You'll love:
Ground Beef Florentine
Low Carb Everything Bagels
Keto Chocolate Dipped Peanut Butter Cookies
Keto Bacon Egg Cups
Prep Time: 5 minutes
Cook Time: 20 minutes
Servings: 6
Ingredients:
Half a dozen Large eggs
6 Slices of thick cut bacon
6 Small round sausage patties
7 tsp Diced bell peppers
Salt and pepper to taste
Muffin tin
Instructions:
1. Preheat the oven to 400 degrees.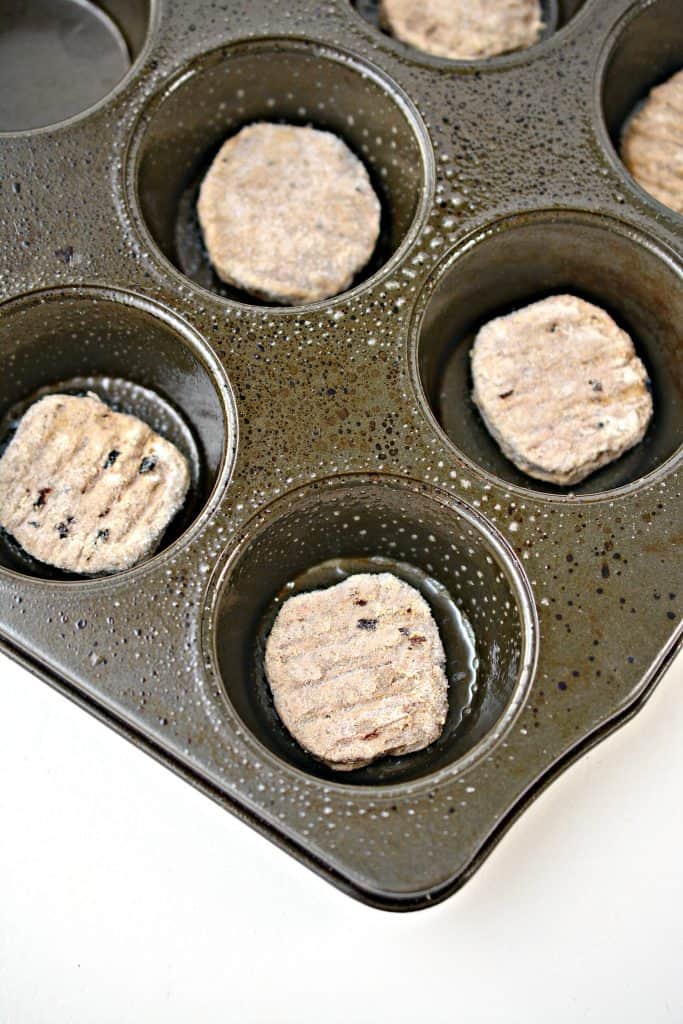 2. Place one small sausage patty into the bottom of six different compartments of a well greased muffin tin.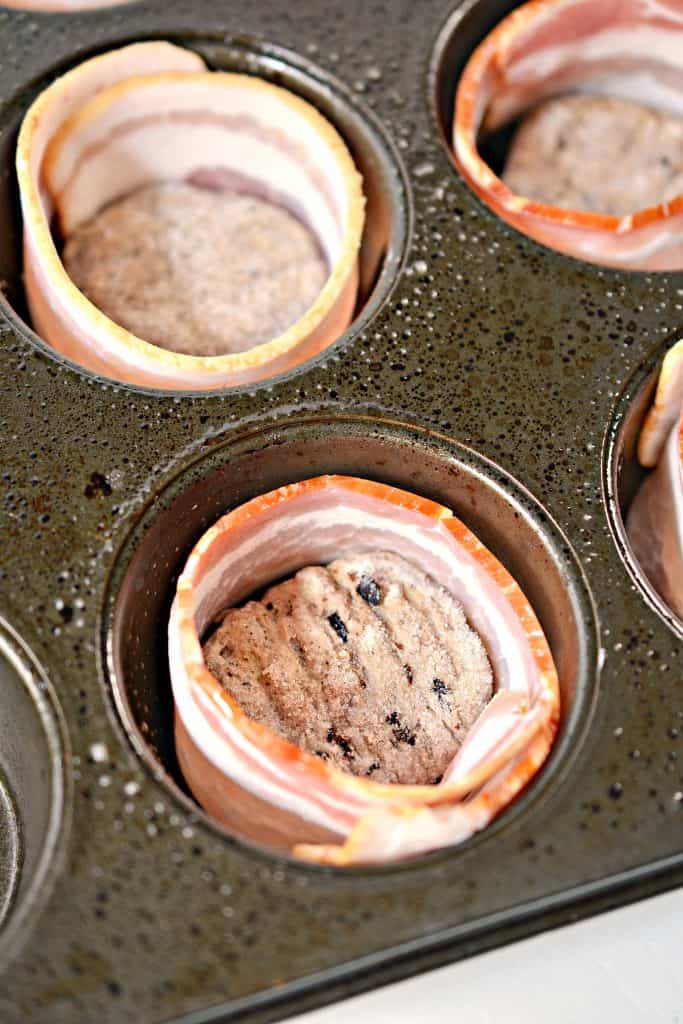 3. Wrap a slice of thick cut bacon around the sausage patty so that it forms a circle around the inside of each muffin tin compartment.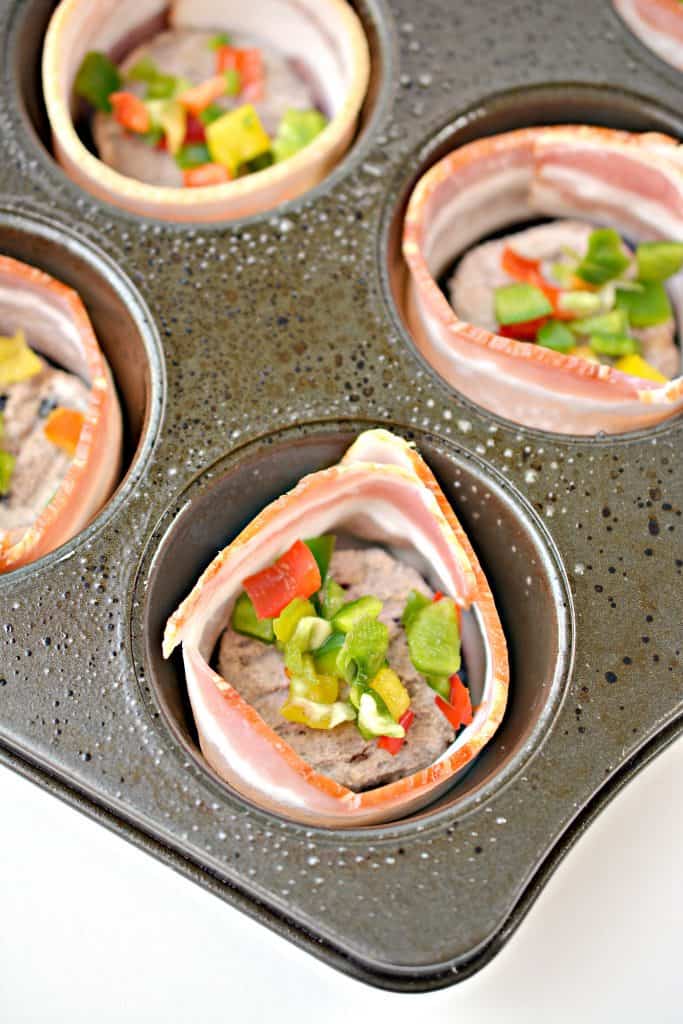 4. Put a teaspoon of chopped bell peppers onto the top of the sausage patty in each of the compartments.
5. Bake the sausage and bacon cups for 10 minutes.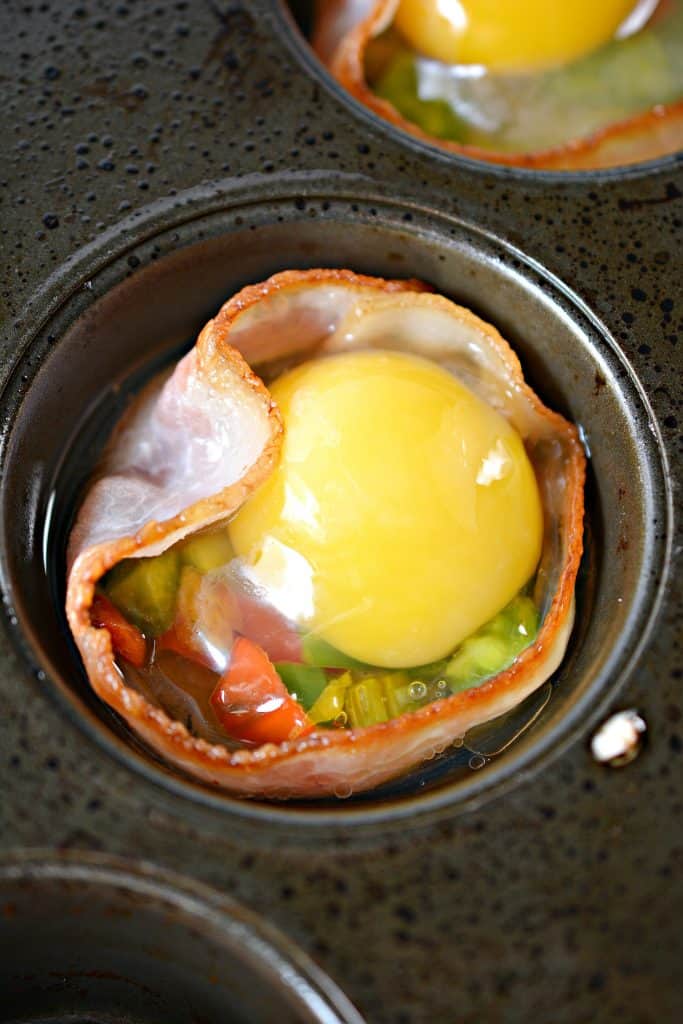 6. Remove the muffin tin from the oven, and crack an egg into the center of each of the muffin tin compartments. It is okay if some of the egg whites leak past the bacon strip, it will all solidify as it bakes.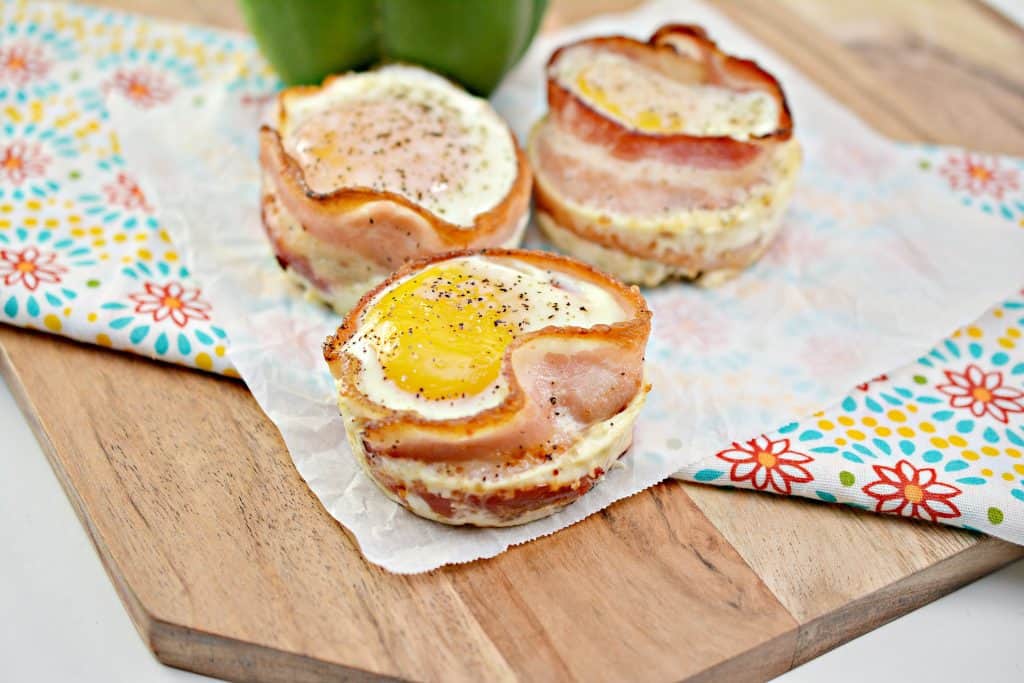 7. Bake for an additional 10 minutes until the egg whites are solid, and the egg yolks are still a bit runny.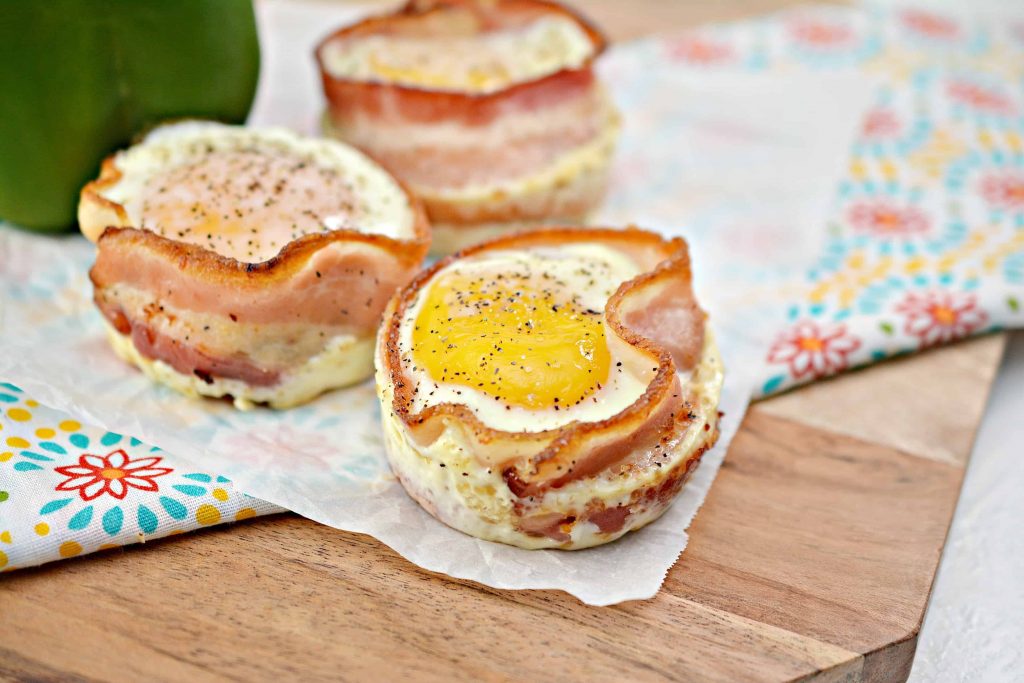 8. Top with salt, pepper and freshly chopped parsley for garnish if desired.
Pin for later: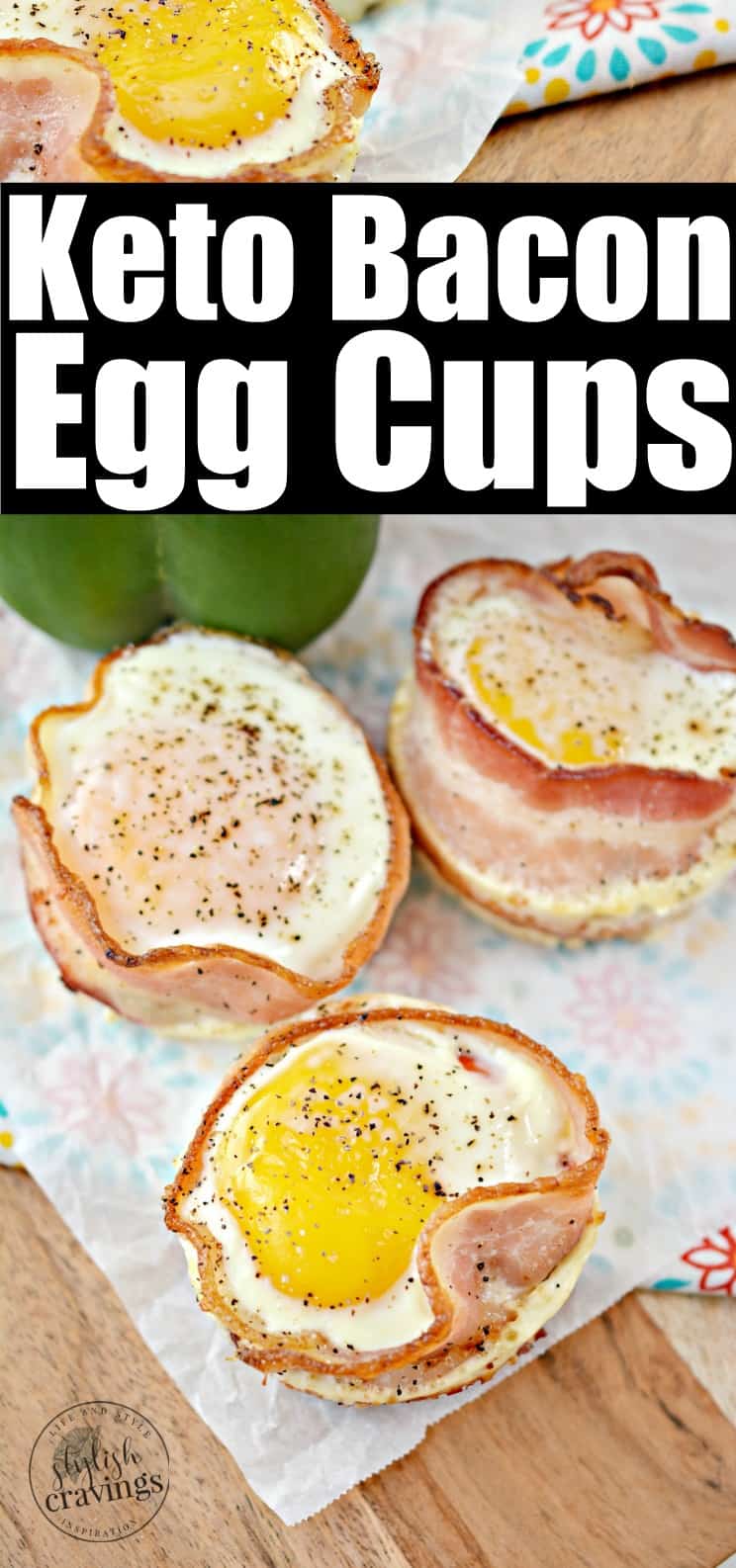 Click here to follow me on Pinterest for more easy to make Keto recipes!