I received compensation from Alka-Seltzer® to write this post. All opinions are entirely my own. #MyFoodMoment #CollectiveBias
To say that my family likes spicy food is a huge understatement! If we're not eating a tasty spicy dish, we're dousing our food in hot sauce. During the warmer months I'm always trying to find new ways to add a kick to our salads, salsas, and even dips! This jalapeño pesto pasta salad is the perfect recipe to get our spicy fix!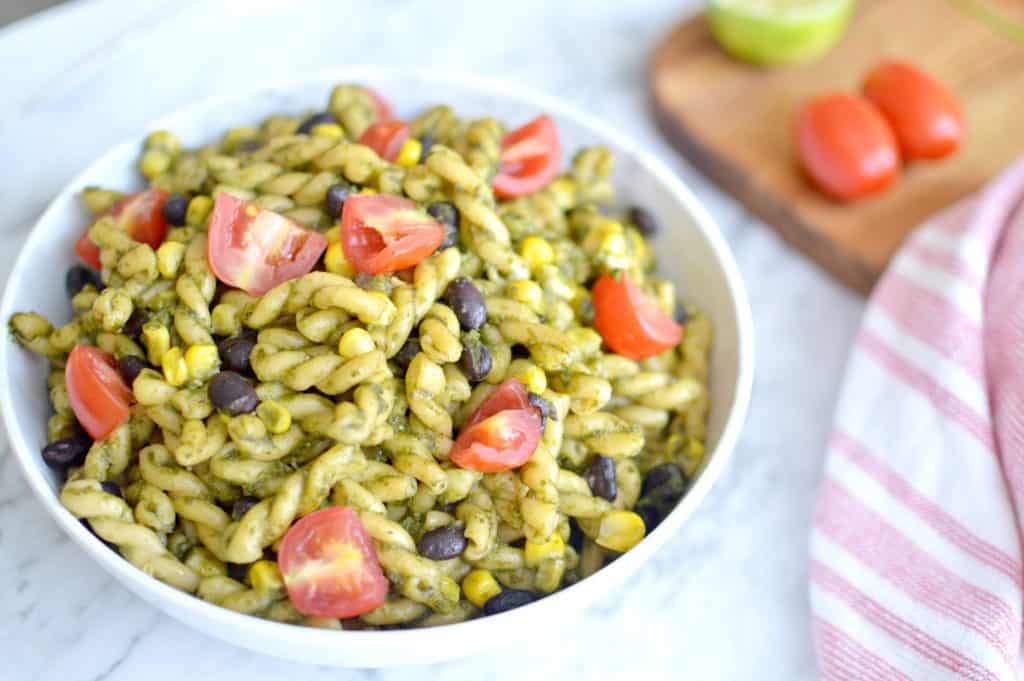 This fresh jalapeño pesto tastes great on veggies, chicken, seafood, and even in place of pizza sauce! I even like to keep an extra batch handy to use on my eggs for breakfast!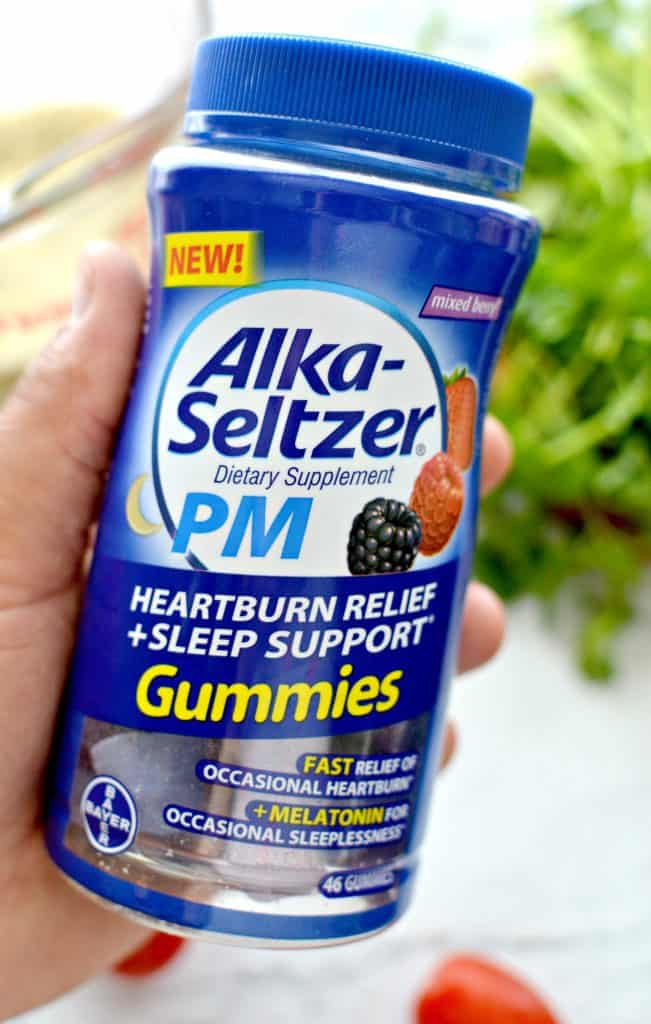 Pasta salads make for the best side dish because they're so easy to customize and serve a crowd! This jalapeño pesto pasta salad is a favorite at home, but my husband and I are also realistic and know that we have to also have some back up help because we're both prone to the occasional indigestion. To aid us, we're both loving the all new Alka-Seltzer® PM Gummies, it's the ONLY fast relief of occasional heartburn + occasional sleeplessness that allows us to enjoy the spicy food that we love so much!
Jalapeno Pesto Pasta Salad
Like other busy parents, there are nights where I struggle to put myself to sleep. Whether it's due to too many cups of coffee or just being overtired, Alka-Seltzer® PM Gummies goes to work. It puts the heartburn to rest and with the addition of melatonin, it also helps me fall asleep more quickly – an all-in-one necessity! Scroll down for my jalapeño pesto pasta salad recipe!
Ingredients:
16 ounces of Gemelli Pasta
8 ounces of cherry tomatoes
1 1/2 cups of basil
2 cups of finely chopped cilantro
7 tablespoons of olive oil
3 jalapeños
1/2 teaspoon of salt and pepper
1 teaspoon of garlic powder
1/4 cup pf parmesan cheese
15 ounces of sweet corn
Can of black beans
Instructions:
Jalapeno Pesto
Jalapeno Pesto
In blender add your basil, cilantro, jalapeño, and garlic and puree.
Add parmesan cheese, salt and pepper and blend to combine ingredients. Once blended scrape sides slowly and add your olive oil and blend.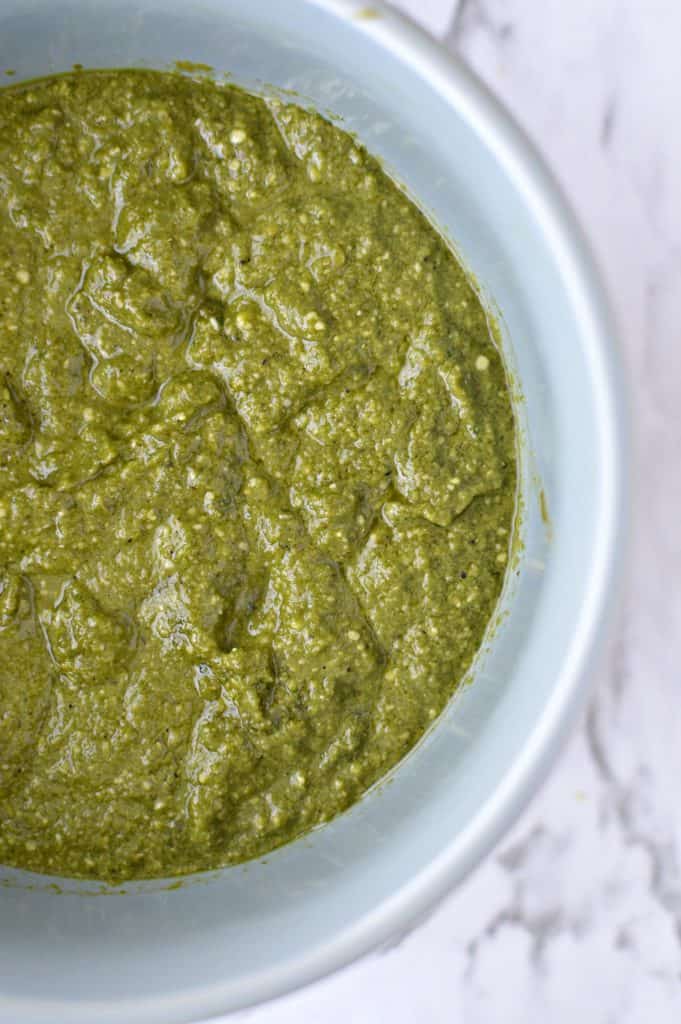 Pasta Salad
Cook your pasta at instructions according to the package.
Toss pasta with corn, drained and rinsed beans and top with tomatoes.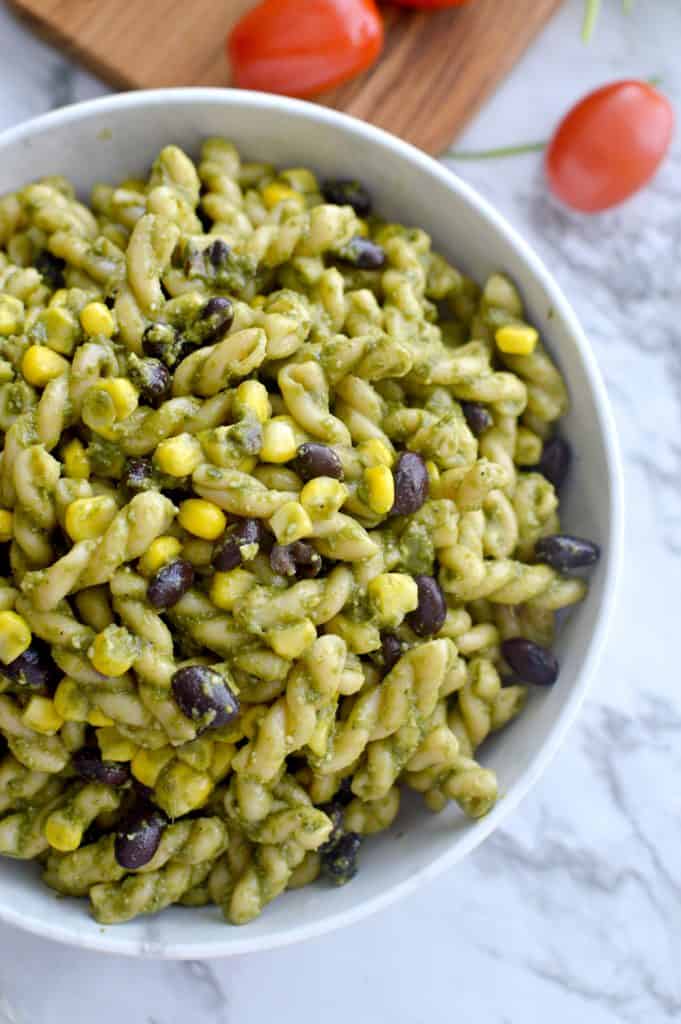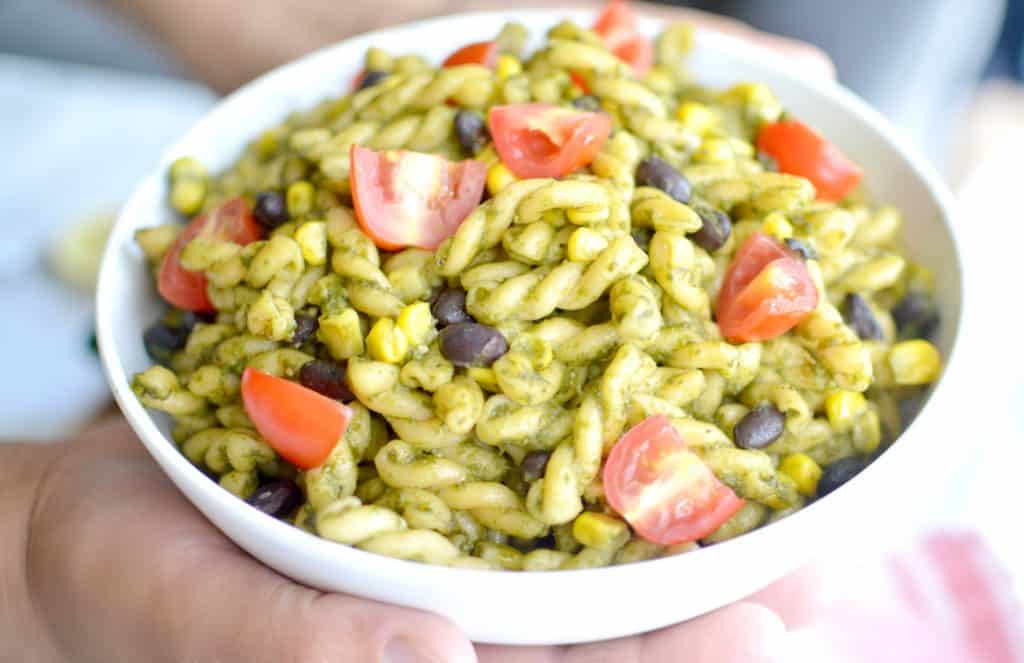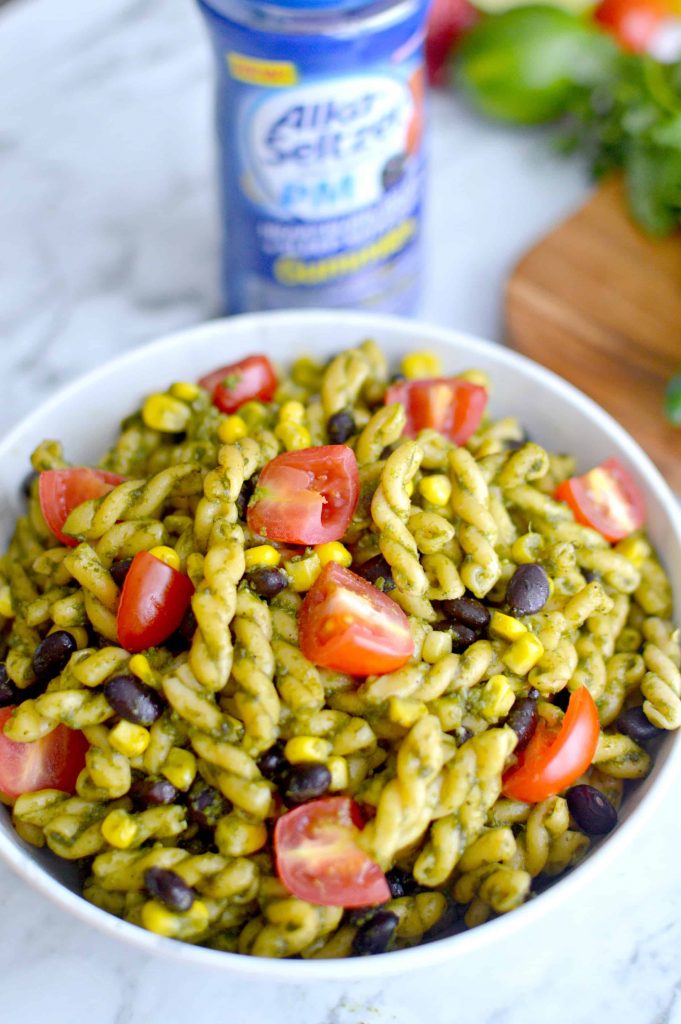 This pesto pasta salad be served cold or warm and you can top it with extra parmesan cheese.  Want to try out the new Alka-Seltzer® PM Gummies for yourself? Click here for a coupon that takes $1 off any Alka-Seltzer® product!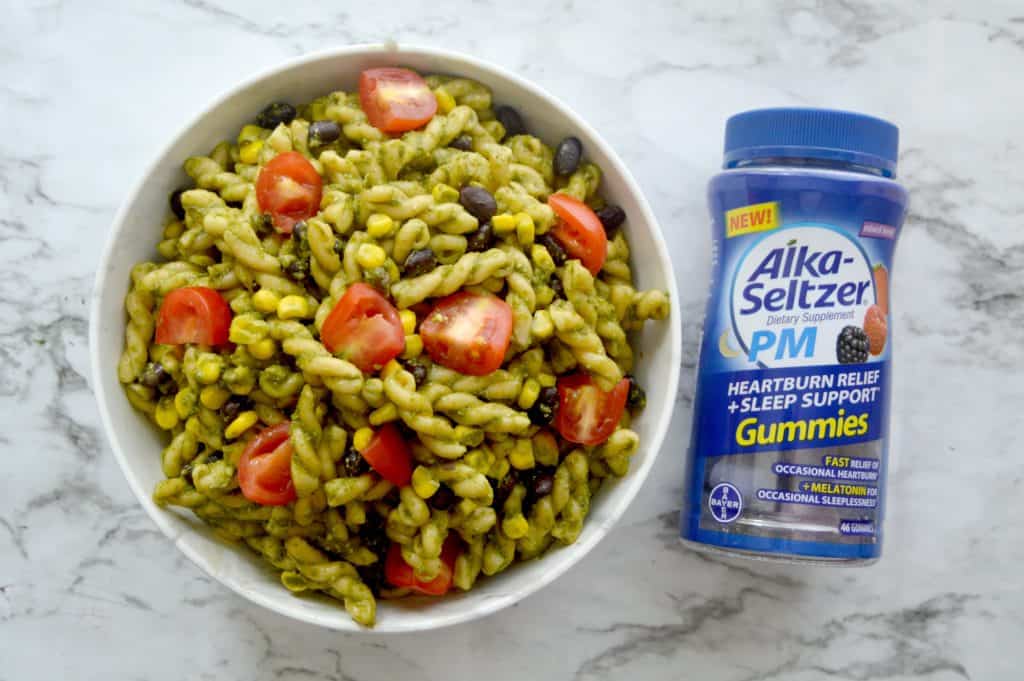 Pin this jalapeño pesto pasta salad for later!