This shop has been compensated by Collective Bias, Inc. and its advertiser. All opinions are mine alone. #PastaWithBenefits #EatModern #CollectiveBias
This protein pasta bowl is made with plant protein pasta that's tossed in a flavorful pea pesto. For extra protein, I topped it with a hard boiled egg and extra peas. See the easy and healthy recipe below!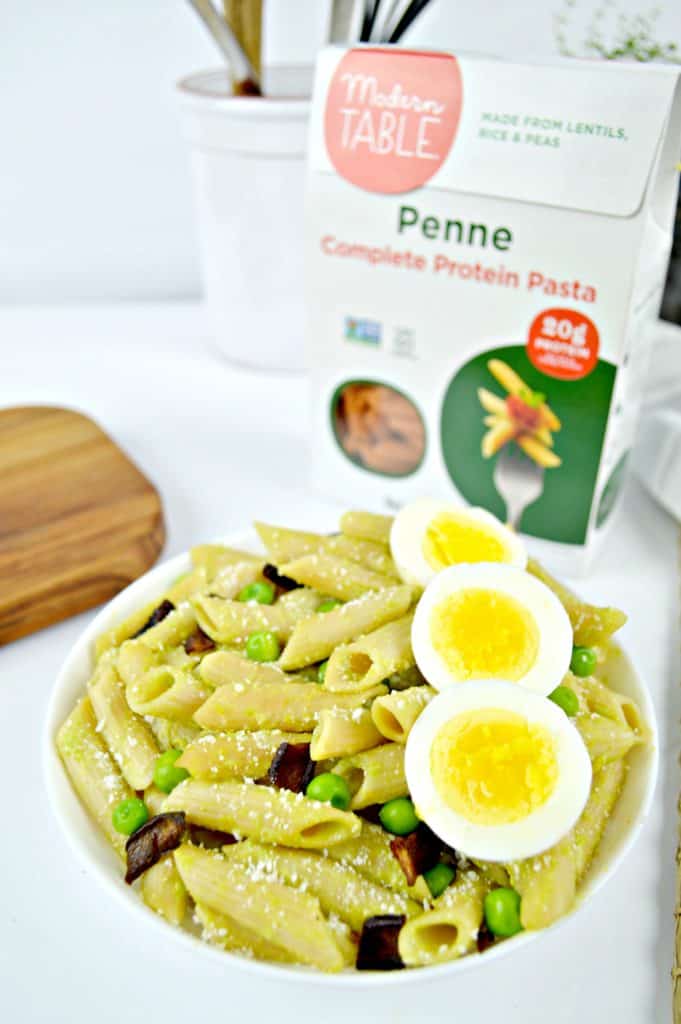 I'm still exploring the benefits of keto cycling, and so far, it's been so good! It's so much more convenient for me to cook regularly, especially for me and the girls, who tend to be picky eaters.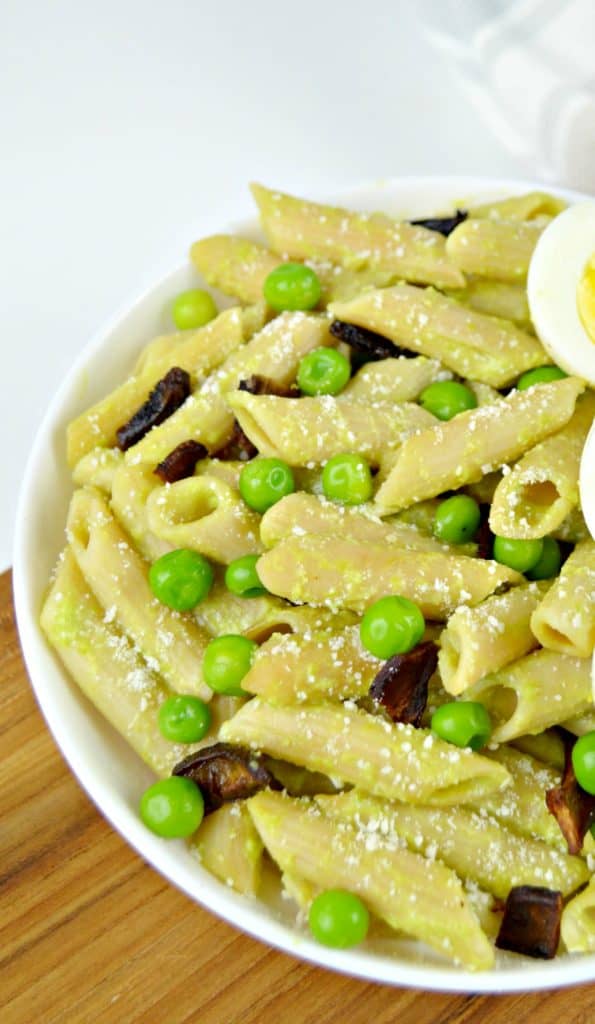 What I've been focusing on primarily in my diet is keeping my protein intake high on those days where I do eat more carbs. It's rare that I get more than 5-6 hours of sleep, and I'm always on the go, so I need all the healthy fuel I can get!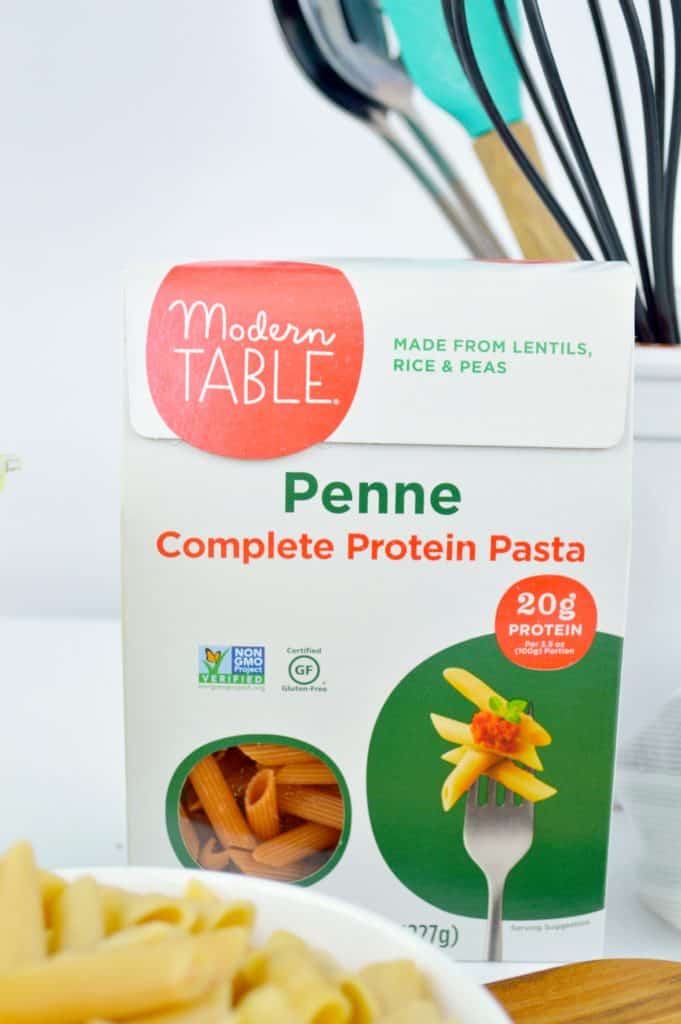 This protein pasta bowl is packed with tons of protein! Yes, a PASTA bowl that's loaded with protein! And you know what? It's REALLY good too! Modern Table® Gluten-free, Complete Plant-Protein Pasta only has 3 simple ingredients: lentils, rice, and peas. No binders or fillers, AND it's certified gluten-free!
Good for you, too!
The protein in their pasta contains all 9 essential amino acids, which is exactly what our bodies need for lasting energy, muscle health, and good digestion!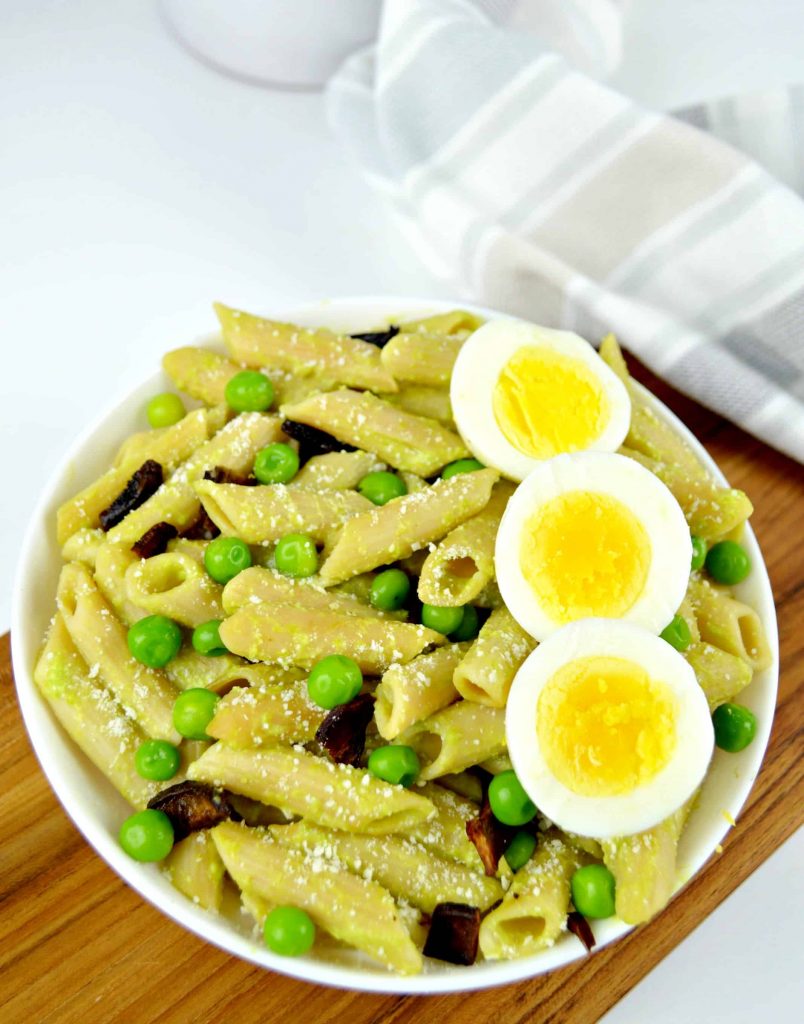 Making the transition to eat keto, and now keto cycling, hasn't been easy, but it's been for the best! I've learned to eat with a modern mindset that's less about excess and more so to break free from old habits and create new ones for me and my family with the help Modern Table® protein pasta.
I'll still remain primarily low carb, but right now, for me, it's about finding the right balance and living authentically.
Pea Pesto Pasta Bowl
In our house, we have one meatless night a week, so making this protein pasta bowl was initially an attempt at me finding a way to get the kids to eat more veggies, but it was a hit with everyone! I even added bits of mushroom bacon that's really easy to make and the kids love to snack on!
Ingredients:
Serves 2
1 box of Modern Table® Penne
2 Portabello mushrooms
1 1/2 cups of peas
6 1/2 tbsp of olive oil – For a thicker consistency, use only 5 tbsp of olive oil.
2 tsp lemon juice
2 1/2 tbsp of Parmesan cheese
1 Garlic clove
Coarse sea salt and pepper to taste
Instructions:
Pea Pesto
If peas are frozen, let them defrost first or soak in hot water.
Add peas, olive oil, and parmesan cheese, then blend until smooth.
This pea pesto sauce can last up to 3 days in the fridge, and I like to use it for other things like dipping carrot fries, zucchini fritters (will include link), and even as a sandwich spread!
Mushroom Bacon
Slice your mushrooms and set them on a sheet pan. Brush with olive oil and sprinkle with sea salt and pepper.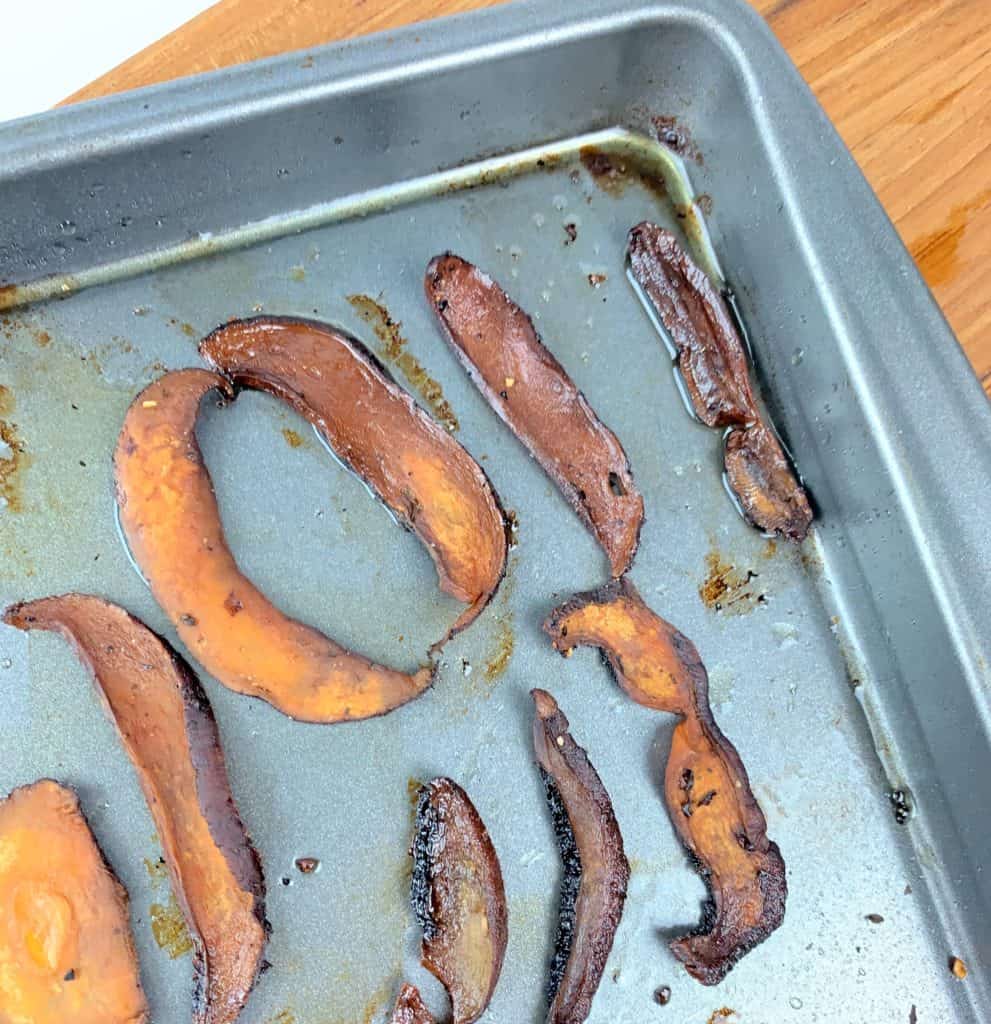 Bake for 15-25 minutes on the top shelf at 400 degrees until crispy. **You can also make this with an air fryer by using the same setting you'd use for bacon.
Check mushroom bacon at the halfway point.
When mushroom bacon is crispy, remove from oven and chop. Make your pasta according to the instructions and set aside. Tip: Don't try to wing it and make it as you do with all your other pasta. Follow exactly as it says, and they come out perfect!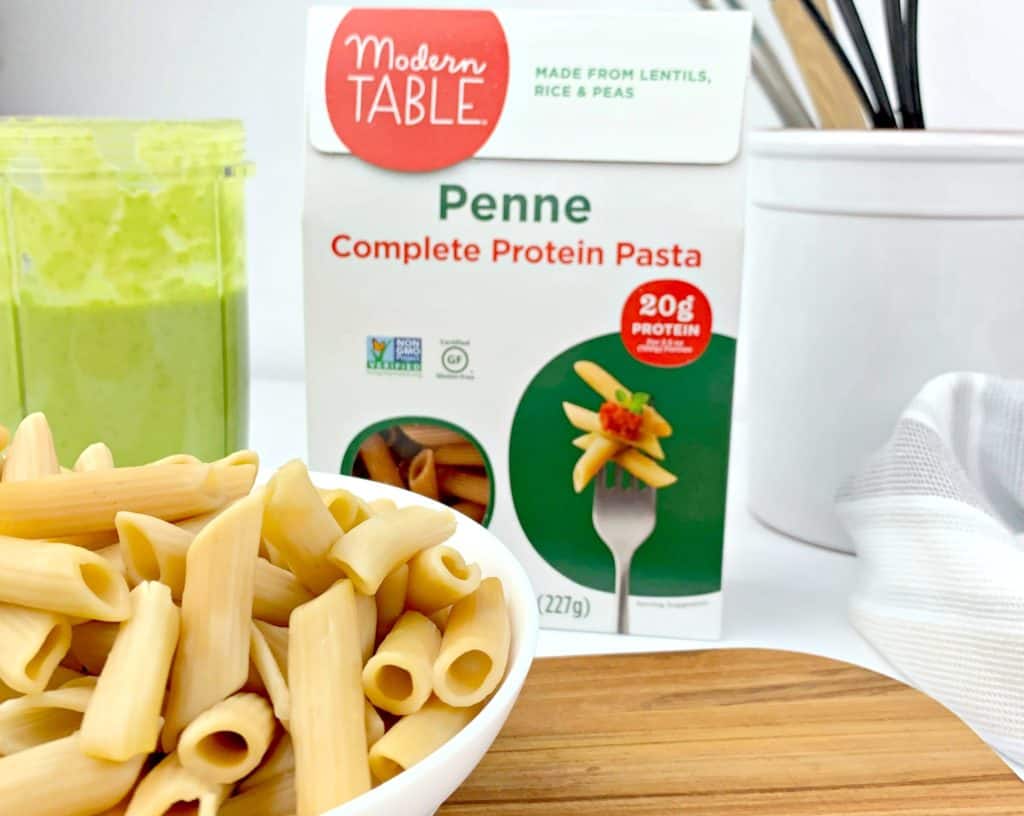 Add pasta to a bowl and toss with pea pesto, top with more peas, mushroom bacon, and parmesan cheese.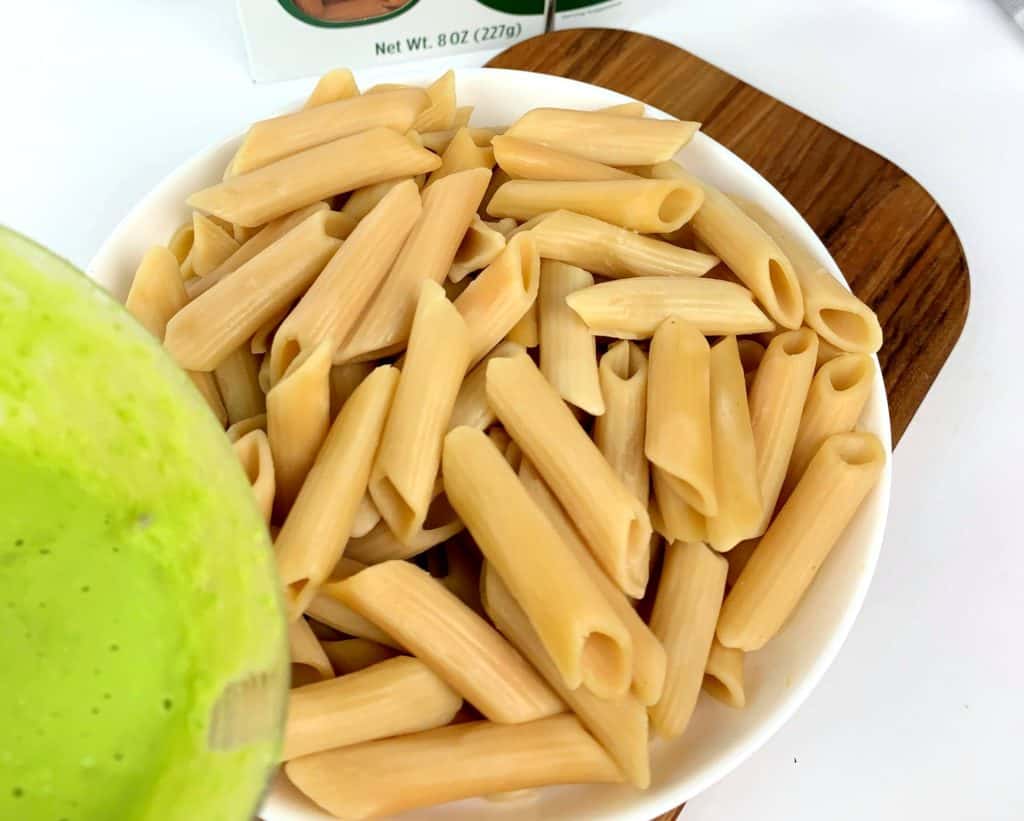 More ways to serve Modern Table® penne pasta: toss with cherry tomatoes and avocados, or mix with black beans, red pepper, and corn for a southwestern pasta that's perfect for meal planning! Good-for-you food that's also kid-approved!
Pin for later!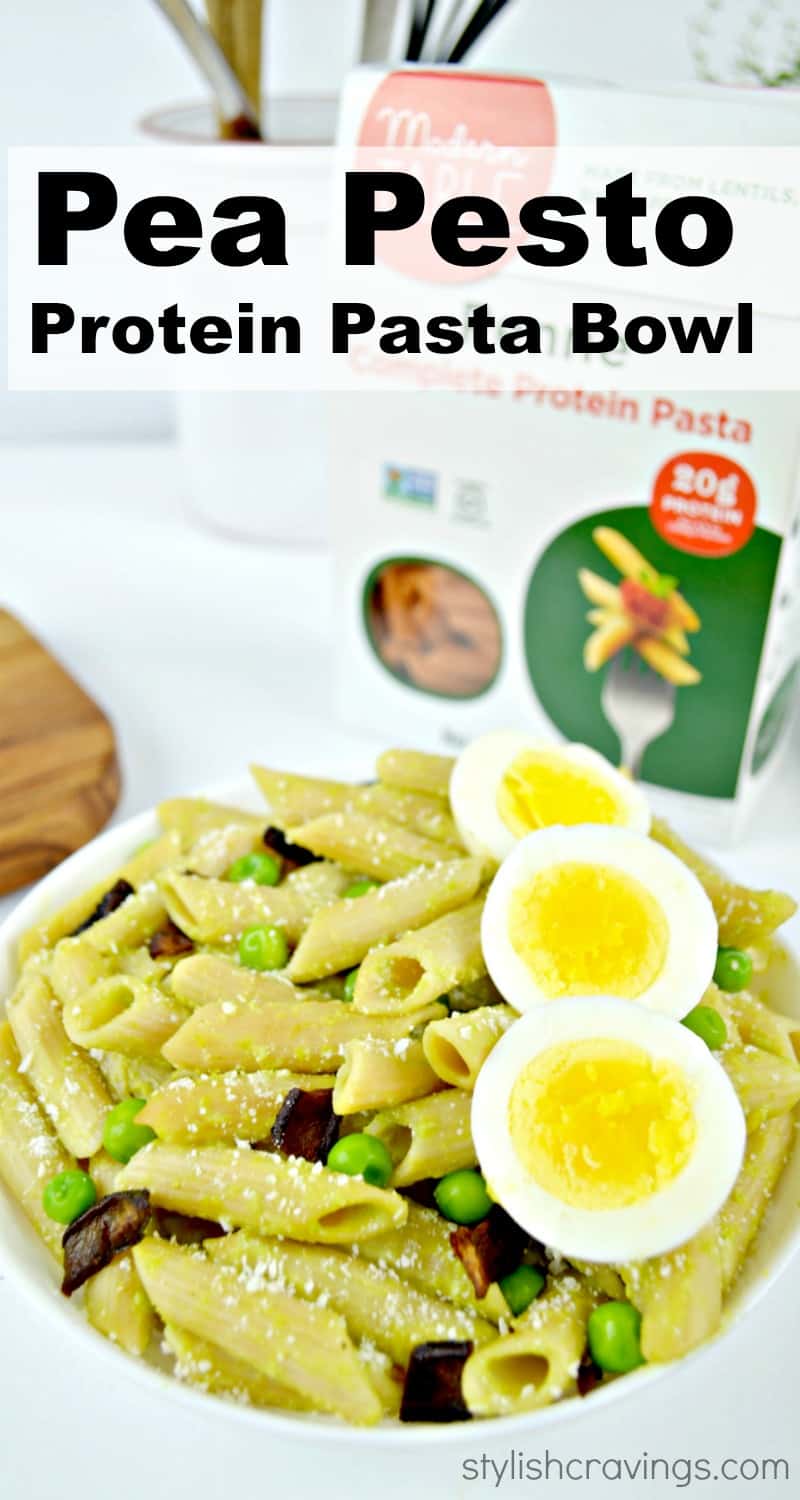 Get social and follow Modern Table® on Instagram or pin along with them on Pinterest where they share lots of delicious recipe ideas!
Find Modern Table®​ lentil-based pasta at your local grocery store in the pasta aisle.