For me, waking up with wide awake and fresh eyes is a thing of the past.  Even if I get my eight hours of sleep, I still need a little help from my mascara.  I have a five minute makeup routine that I use year round, but during the summer it always needs a little tweaking.  The humidity doesn't let my powder foundation stay put, lipstick never ever sounds appealing if you're sweating all day, and my mascara needs a little more staying power.  Now when I have a tan I can get away with just mascara, but it needs to withstand the 100 degree weather and even a day at the beach (yes, I wear mascara even to the beach).  Check out my five tips to keep your makeup looking fresh all summer long! Scroll down for my 5 Summer beauty tips for busy moms!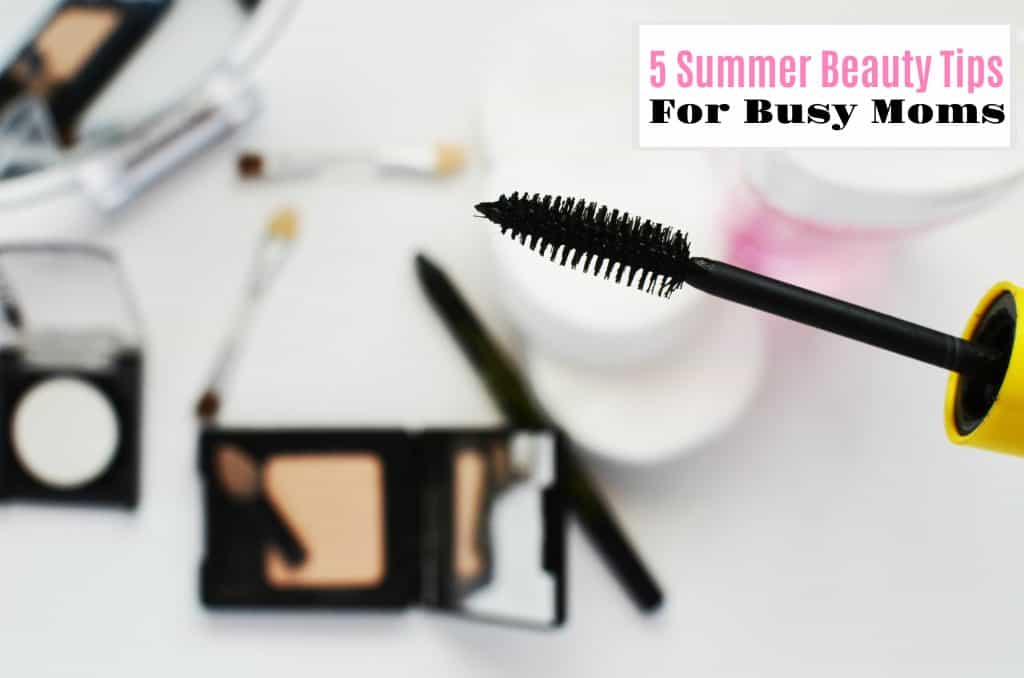 5 Summer Beauty Tips For Busy Moms
Go Light: Now is the time to sport a tan, and ditch the heavy foundation or powders.  Apply a moisturizer with SPF an then  a easy to use contouring stick (this is my favorite contour stick right now ) and then dust bronzer (my current bronzer ) where the sun would naturally tan you (cheeks, bridge of nose & forehead).  Tip: Always contour before using bronzing powder!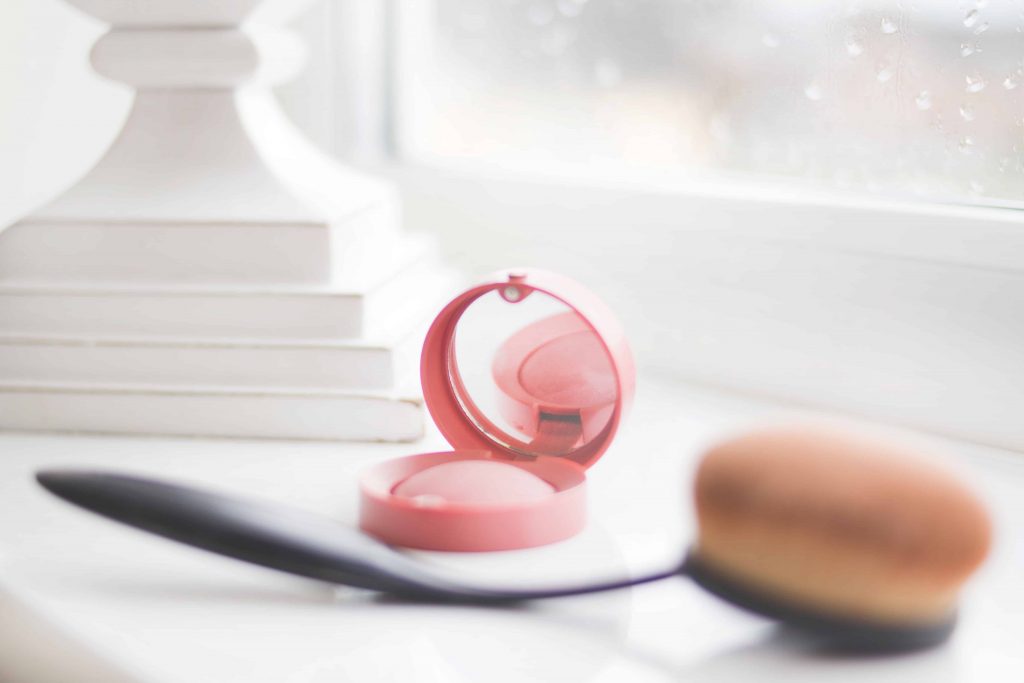 Lips:  On your lips use lip gloss and balms for a nude lip to compliment your summer skin routine.  Tip: Lately I've been using a tiny bit of concealer mixed with lip gloss for a nude lip and it looks great!
5 Summer Beauty Tips For Busy Moms
Hair: Take advantage of summer's most favorite hair trend: beachy waves.  Spray your hair pull with leave in conditioner and put it up into a bun until dry. I know most women prefer a braid but I don't think it gives my ends enough of a wave. The bun gives it a looser wave through out my hair and it lasts longer.  Tip: if you have naturally wavy hair like me then try blow drying just the front of your hair, pin down and then put hair into a bun.  This minimizes front-end frizz, which is the worst!
Eyes: If it were up to me I'd have lash extensions but they're a commitment and kinda pricey. During the summer I switch to a waterproof mascara so I can wear it all day without worrying about smudging if I am at the pool or beach.  It really is a lifesaver.  Tip: Focus on applying mascara on the ends of your lashes and let mascara dry a bit in between layers, and for a flirty natural look skip bottom lashes.
Nails: Look for get polishes that  dry instantly and stay shiny for up to two weeks. My go-to mani color is always clean and clear or a classic black polish. If I want a pop of color I turn to a classic red!
Pin these 5 Summer Beauty Tips For Busy Moms for later!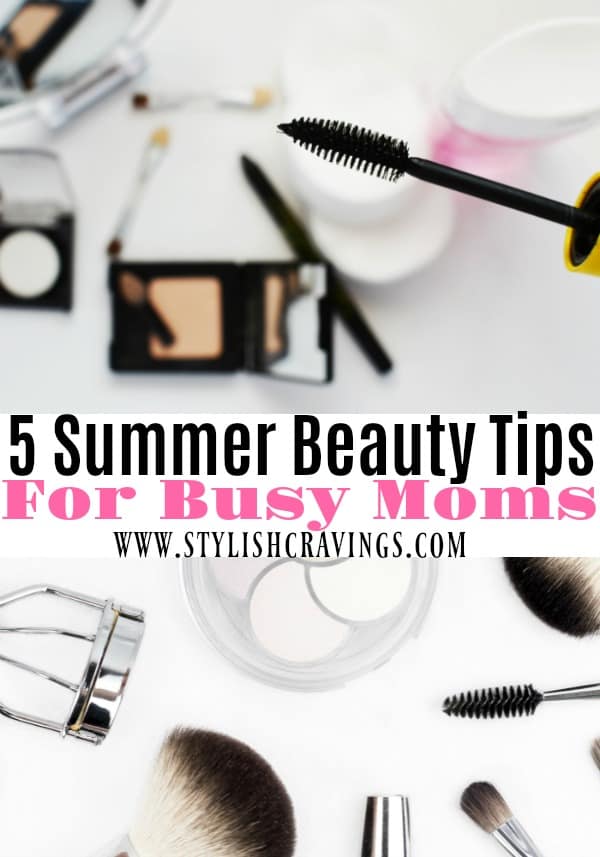 What are some of your favorite summer beauty tips?