It doesn't get much better than sweet and salty Chex mix Christmas treats! They're really easy to whip up and make a tasty homemade gift to give!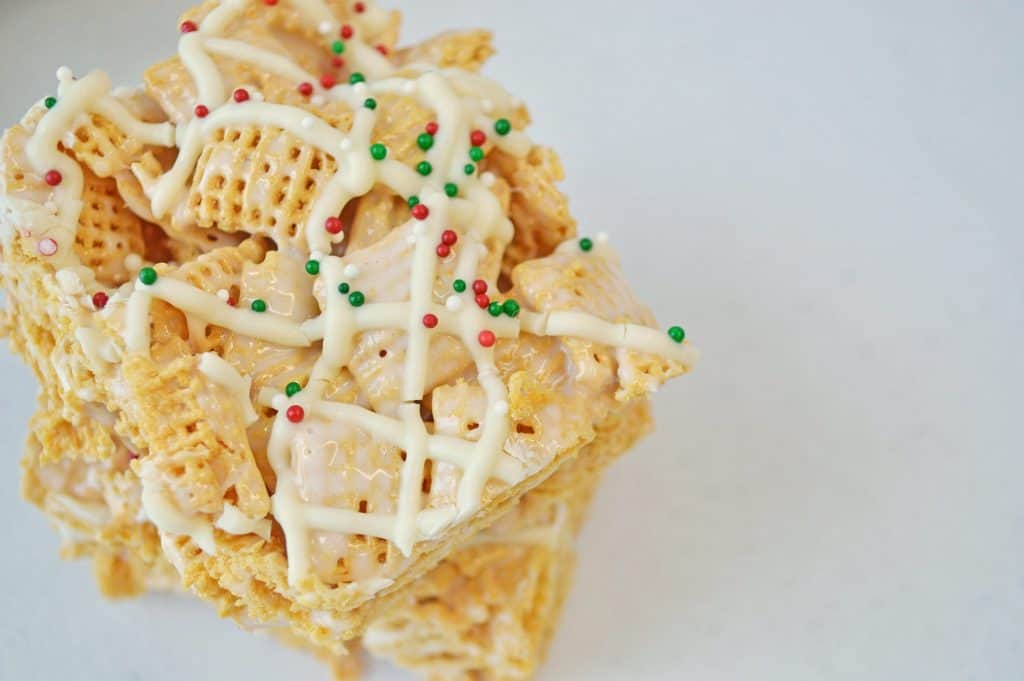 I remember growing up we always made Krispie treats shaped in a Christmas tree or even a snowman! I've even made them for my kids but they tend to prefer these sweet an salty taste of the Chex mix treat.
Chex Mix Christmas Treats
All you need to make this Chex mix treats is Chex cereal, marshmallow, butter, some white chocolate chips, and Christmas nonpareils or sprinkles! These Christmas Chex mix treats are also easy to customize! You can swap out the sprinkles and instead use crushed cane or maybe even add small pieces of licorice! Scroll down for the easy chex mix recipe!
Have you seen the other holiday food we've shared? These reindeer stirrers also make a great homemade gift, this gingerbread dip is so yummy and easy to make and you can easily upgrade your favorite vanilla cupcakes with this peppermint candy buttercream frosting! Lots of yumminess!
Chex Mix Christmas Treats
Ingredients:
6 cups chex cereal
10 oz mini marshmallows
4 tbsp butter
1 cup white chocolate chips
Christmas nonpariels
Directions:
Lightly spray a 9×13 dish with cooking spray. Set Aside.

Heat the butter in a large pot, over medium heat.
Once butter is melted, stir in marshmallows, and heat, stirring frequently 3-4 minutes, until melted.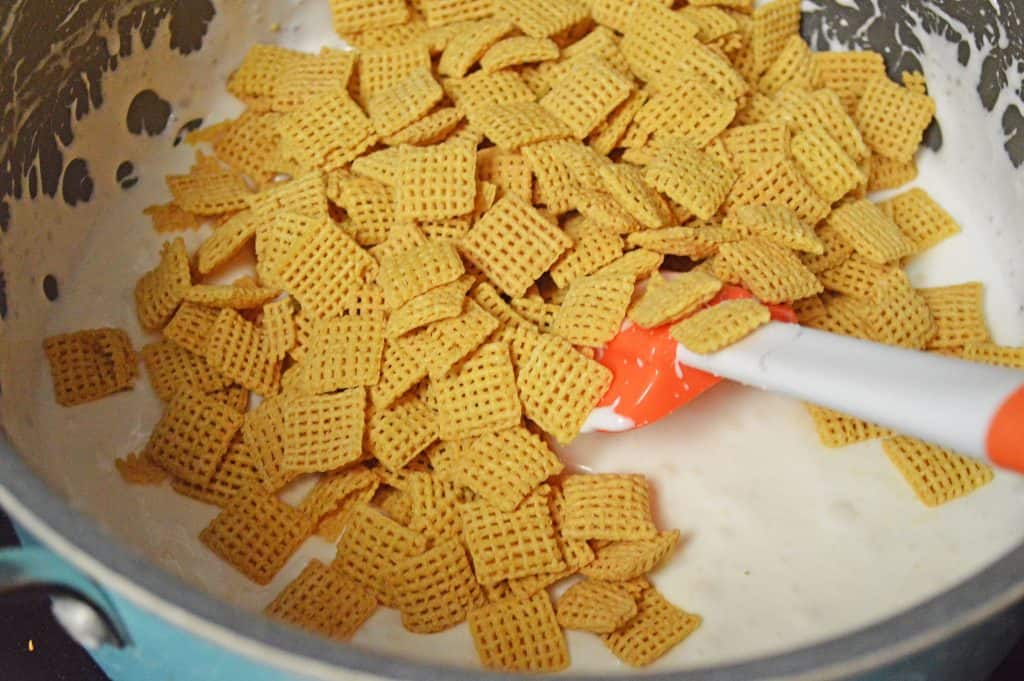 Remove from heat and stir in chex cereal. Pour chex mixture into 9×13 pan, and press the mixture into the pan evenly.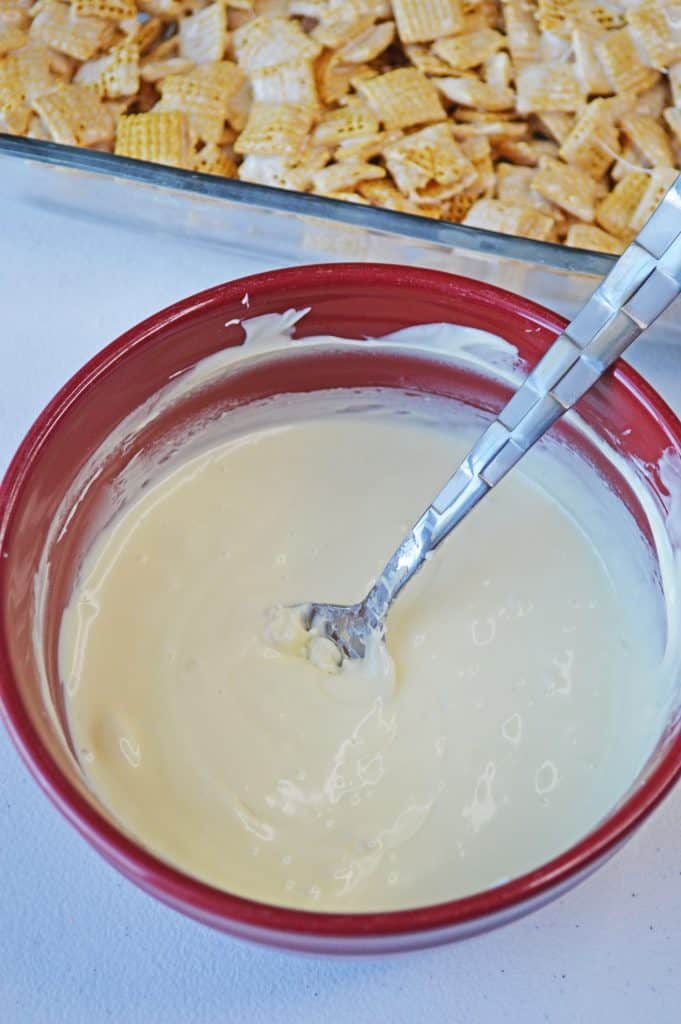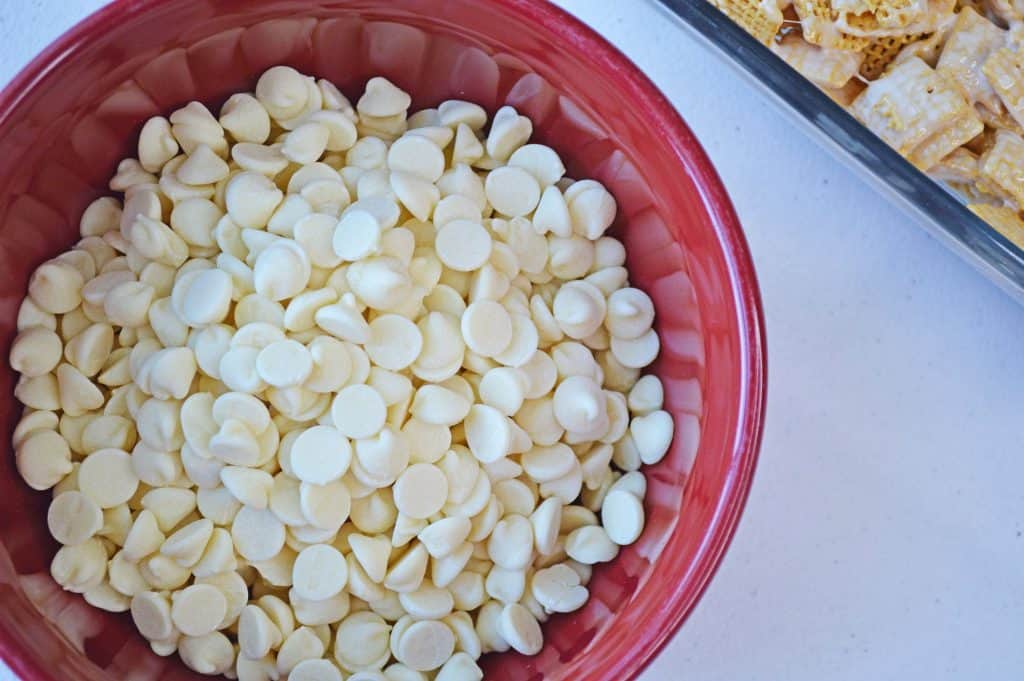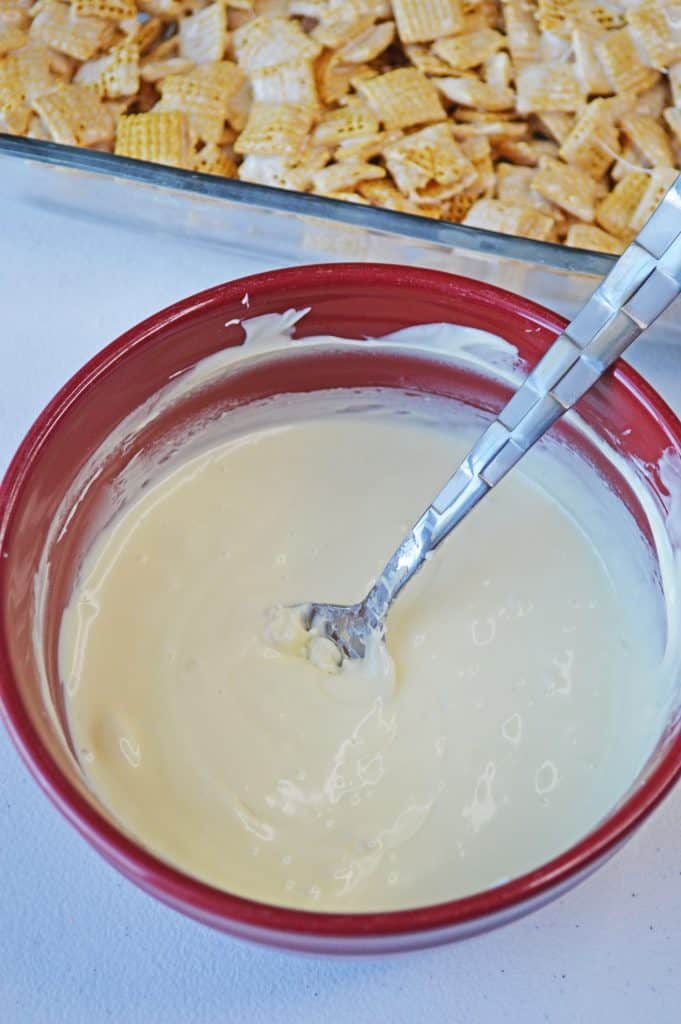 Melt chocolate chips in the microwave on 30 second intervals, stirring well between.
Pour melted chocolate into a sandwich bag, and snip off the tip of one corner.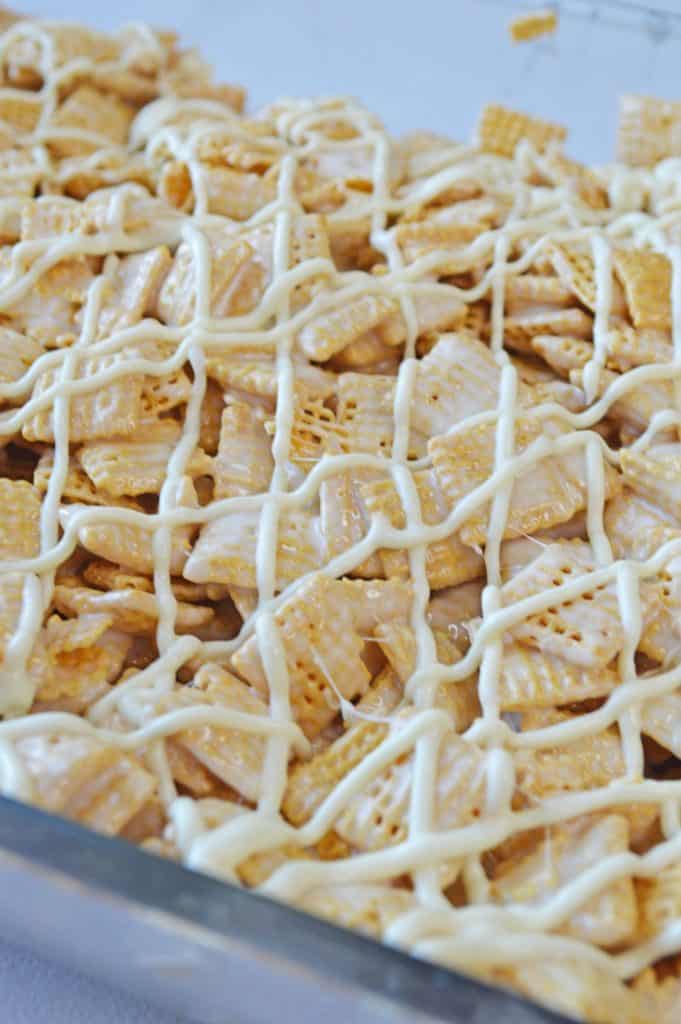 Drizzle the chocolate over your bars.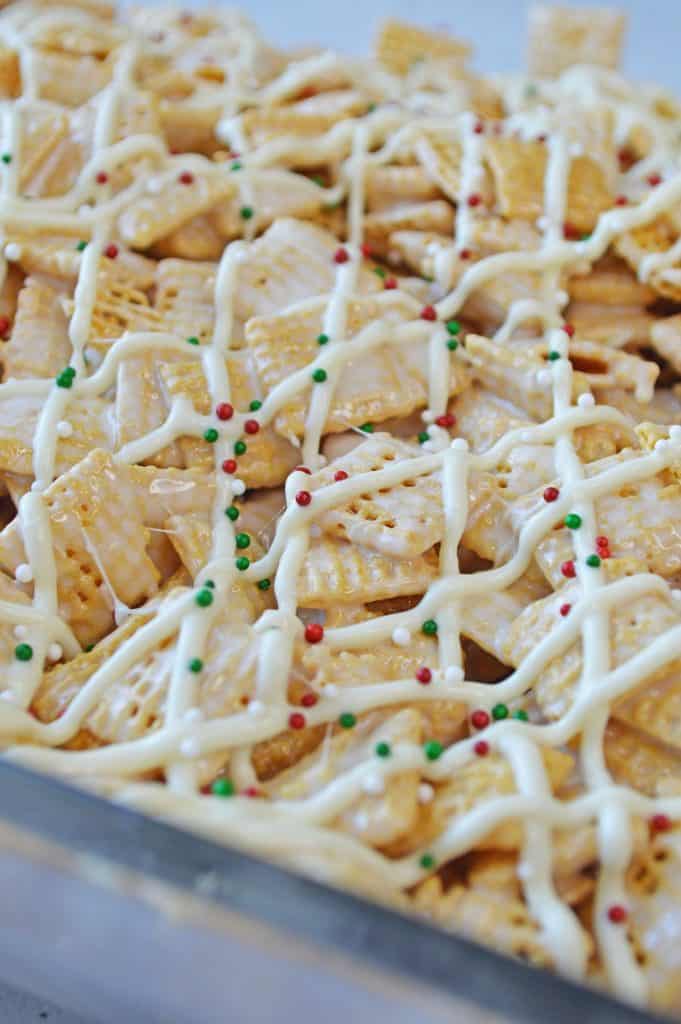 Sprinkle Christmas colored nonpareils over the bars. Chill in the refrigerator for at least 2 hours. Enjoy!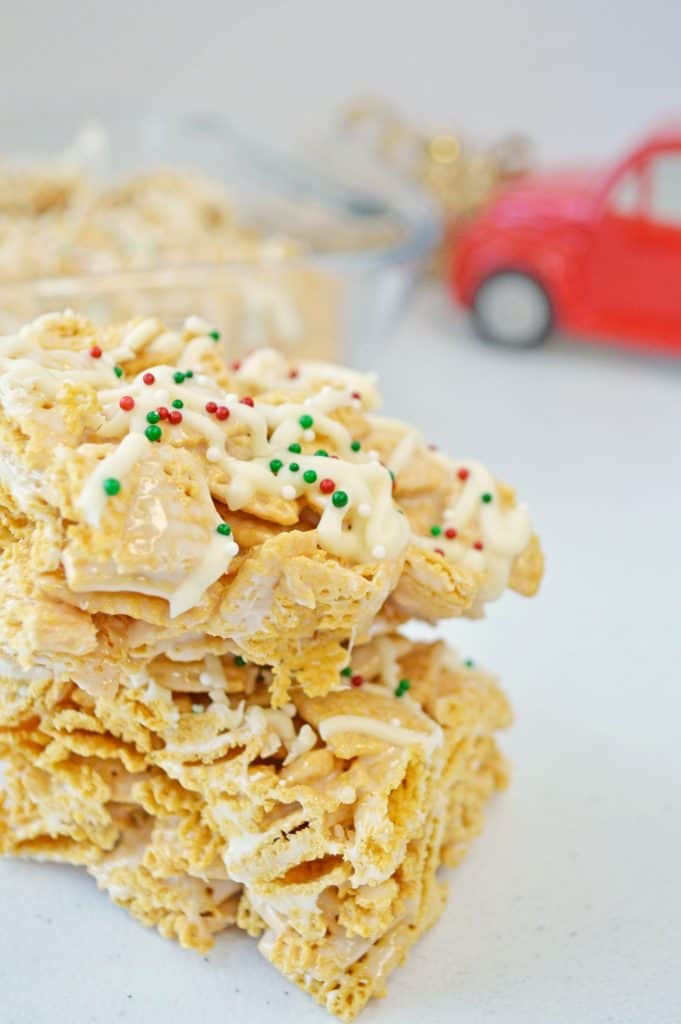 Pin for later!