I participated in an Influencer Activation on behalf of Influence Central for Chicco. I received product samples to facilitate my review and a promotional item to thank me for my participation. #ChiccoNaturalFit
Yesterday I announced that I will be expecting my first baby girl in March of next year and while I'd love to say I'll be exclusively breastfeeding, its not a practical reality for me. I've always found it easier to pump and swap some feedings with a bottle to help lighten my load after the first few exhausting weeks after giving birth. It will also gives everyone else a chance to feed her a bottle and bond.
Some of my kids have adapted well between breast and bottle and others quickly favored one over the other. The key for me was always the shape of the nipple but I never really found "the one" and always ended up having to try a variety before settling on one. Chicco NaturalFit Bottles make the transition between the breast and the bottle a lot easier by providing a nipple in a shape and texture so that there will be no confusion between latching on to the nipple. They come in three different stages: stage one for the newborn flow, stage two for the adjustable flow (slow, medium or fast), and stage three for a fast flow.
With Joseph I used the angled bottles and I alway noticed that I had to tilt the bottle up to keep the nipple full to avoid air bubbles that lead to gas, so I'm eager to use Chicco's tilted nipples. They are designed to help vent the bottle and keep the nipple filled with milk. These definitely sound like they'll make things a little easier for me and every little bit counts when you're a busy and tired new momma. The best thing about purchasing Chicco NautralFit Bottles is that if you and your baby aren't 100% satisfied with your bottle, you can simply return it for a full refund!! For additional details about the satisfaction guarantee visit ChiccoShop.com.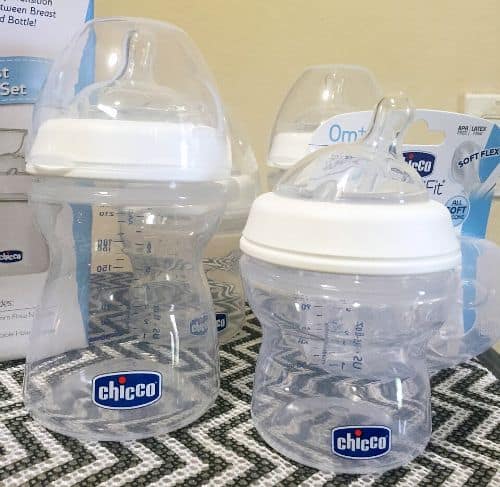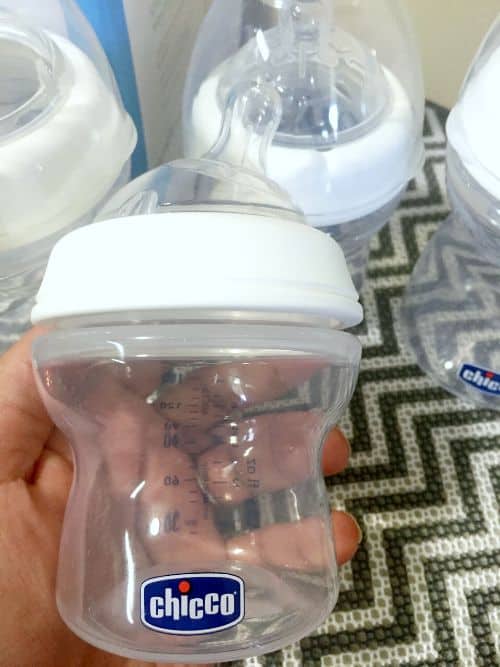 Expecting a new bundle of joy or know of anyone who is? Below is your opportunity to give Chicco NaturalFit Bottles a try by entering for a chance to win one of 18 Chicco prize packages. Below you can enter to win the Chicco prize package. Also, make sure you check Chicco out on Facebook and Twitter.
Sweepstakes run through September 30. Influencer Central will randomly select 18 winners and will handle fulfillment of the winning prizes.