This post may contain affiliate links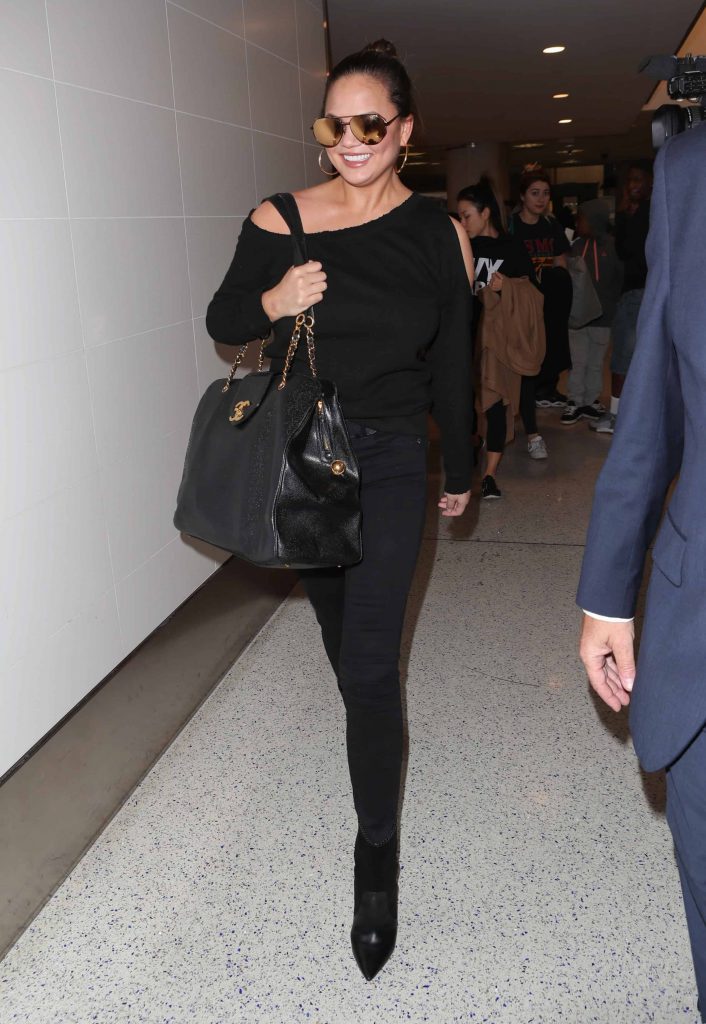 Photo Credit: PR Photo
So happy the cold shoulder trend is staying strong! It's got the perfect hint of skin that gives any outfit a flirty look. Chrissy Teigen paired her cold shoulder sweater flawlessly with black jeans and black booties. I always lean towards more affordable pieces when it comes to anything trendy but this is one trend that has had some staying power. I chose a affordable cold shoulder sweater from BooHoo (my go-to spot for trendy clothes), but I would have actually picked it at any price!
Chrissy's look was easy to recreate using booties from Payless, and other must have pieces at amazing prices! Check out Chrissy Teigen's cold shoulder sweater look for less and a flirty second look using the same cold shoulder sweater below.
Chrissy Teigen's Cold Shoulder Sweater Look for Less!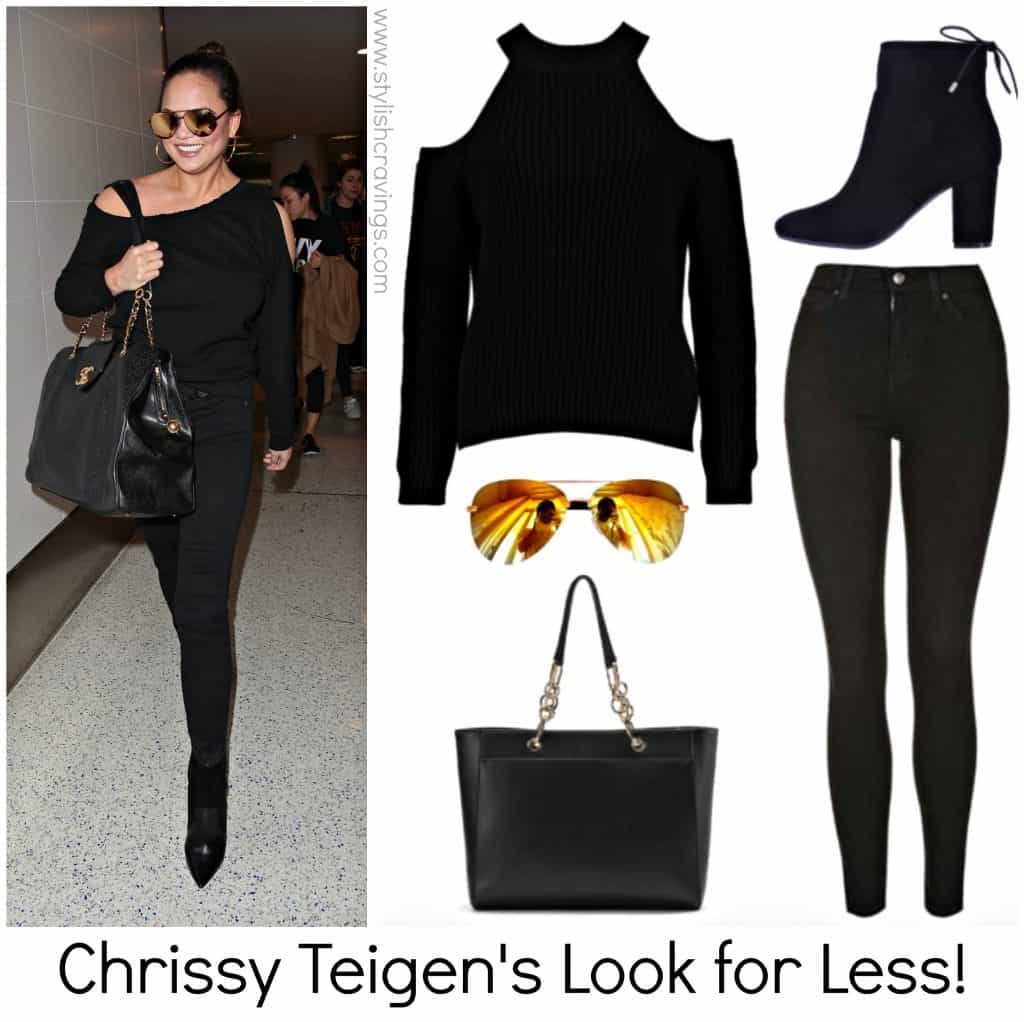 Cold Shoulder Sweater | Skinny Jeans | Skinny Jeans | Tote Bag | Mirrored Sunglasses
For this second look I went with a flirty pencil skirt and trendy platform heels. Perfect for any holiday party!
Chrissy Teigen's Cold Shoulder Sweater Look for Less!
Pin It!

Click on images below for more celeb looks for less!