This shop has been compensated by Collective Bias, Inc. and its advertiser. All opinions are mine alone. #MyLittleRemedies #Cbias #CollectiveBias
There's a pretty big age gap between my two oldest and my two youngest. When I had Joseph and Olivia, there were moments where I completely blanked out on important things to have at home and tricks to soothe the babies. It all quickly came back to me but it took me a while with Joseph. I still remember the first time a friend of mine (a new mom) brought me over a box of Little Remedies® Honey Cough Syrup to have just in case I needed it.
Little Remedies®  Honey Cough Syrup (found in the baby section at Walmart) is a simple, natural relief for little coughs. I seriously love that it's 100% all natural! Till this day, I still use it for Joseph and I'll use it again for Olivia if she ever needs it after she is 12 months old.
For fussy feedings, I turned to pediatrician recommended Little Remedies® Gas Relief that's safe for all ages. It has become my go-to product for symptom relief from excess gas from food or swallowing of air. The best part is that it works within minutes!
After Olivia, I knew everything that I needed to have with me. Instead of using those plain old nursery organizers, I took a few empty wipee containers and made myself a small organizer to hang above their cribs. I keep just a few necessities in there, like a hair brush, Little Remedies® Honey Cough Syrup for Joseph, Little Remedies® Gas Relief drops for Olivia, diapers, a nasal bulb syringe, and a small toy to keep her occupied! Check out the DIY below.
What You'll Need:
Two empty wipes container
Spray paint
Small gold nails & hammer
Stapler
Fabric
1 1/2 thick board **you can find them in most craft stores for a couple of dollars.
How To:
Paint your containers and set them aside to dry.
Wrap fabric around the board and staple it on.
Nail on containers. **Use two in the center of board and one nail in each corner of container.
That's it! Pretty easy to make and looks super cute!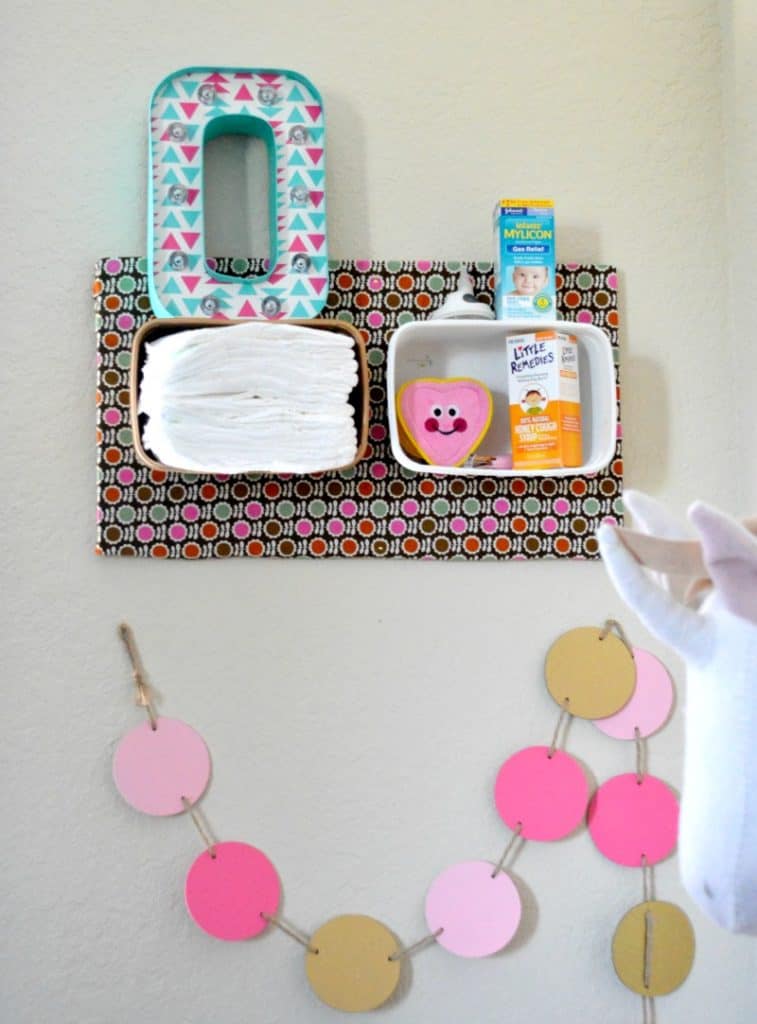 Ready to give Little Remedies® a try? Just in time for the busy season  travel, holiday gatherings and more. Prepare for the unexpected with these products –  Little Remedies® Honey Cough Syrup 4oz. is on Rollback for $5.97 and Little Remedies® Gas Drops 1 oz. are also on rollback at Walmart for only $7.17!