These easy no bake energy balls are one of our favorite snack time treats! I love them because they're so easy to make and they're made with ingredients that are healthy and the kids can even whip them up themselves!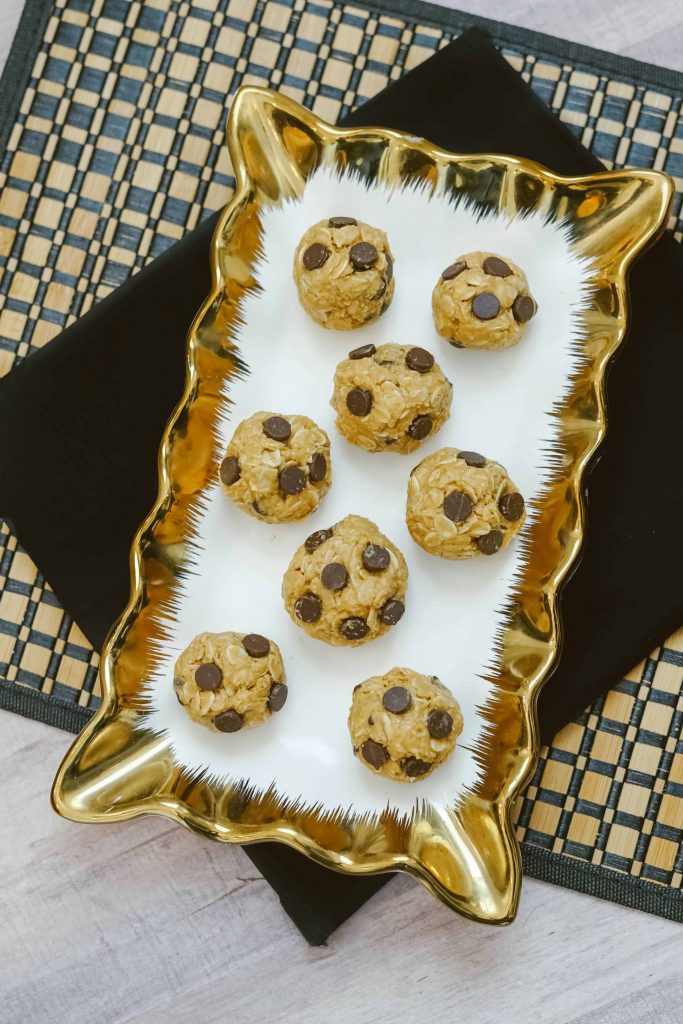 Is it me or does the holiday rush seem to keep coming at a faster pace this year? Part of the reason is that mind is already on Christmas as I'm already working on a few projects that require me to actually put up my tree a lot early than I'd like to admit and to be honest, enjoy.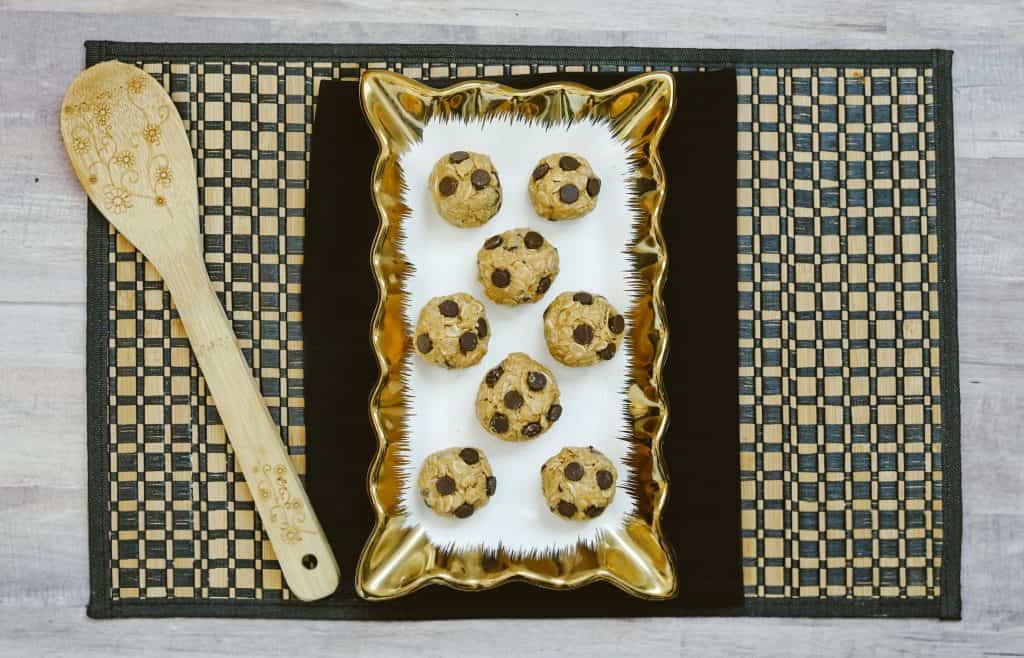 The busier our household gets the more and more I lean on easy to make recipes like this easy no bake energy balls recipe that everyone, including me loves! They're impossible to eat just one and the kids gobble them up after school. With my busy schedule It's great being able to still be able to make them quick recipes that are better for them.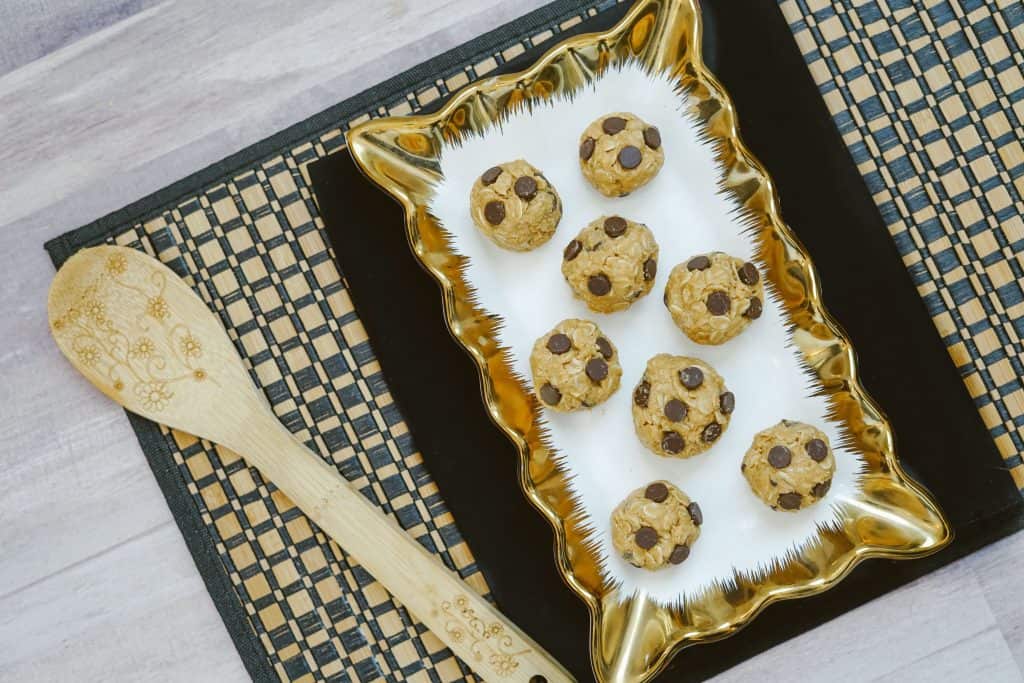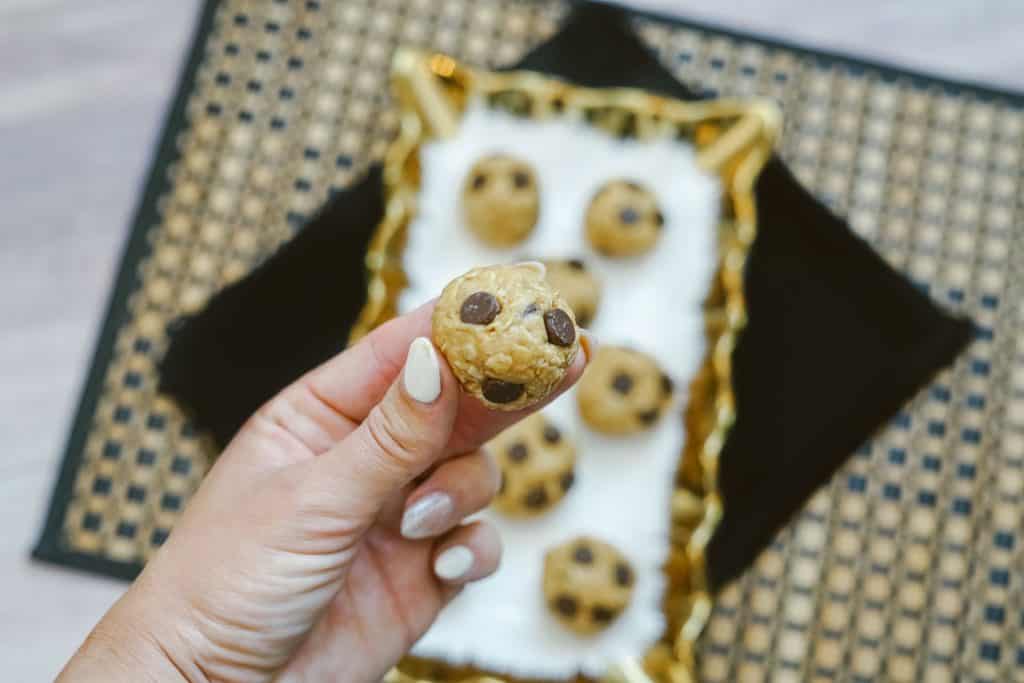 More Recipes You"ll Love:
Three Ingredient Peanut Butter Banana Snack
Three Ingredient Empanadas
Healthy Low Carb Zucchini Fritters
Making an extra batch is recommended because they're seriously addictive! Being that they're so easy to make I often let the kids mix the ingredients and even let roll them into balls.
Easy No Bake Energy Ball Ingredients
Peanut Butter
Oats
Honey
Chocolate Chips
Make it your own
Swap peanut butter for almond or coconut butter
Instead of honey try maple syrup
Try mixing in toasted coconuts, cranberries, chia seed or even raisins.
How To Make energy Balls
Making these delicious energy balls is about as easy as it gets!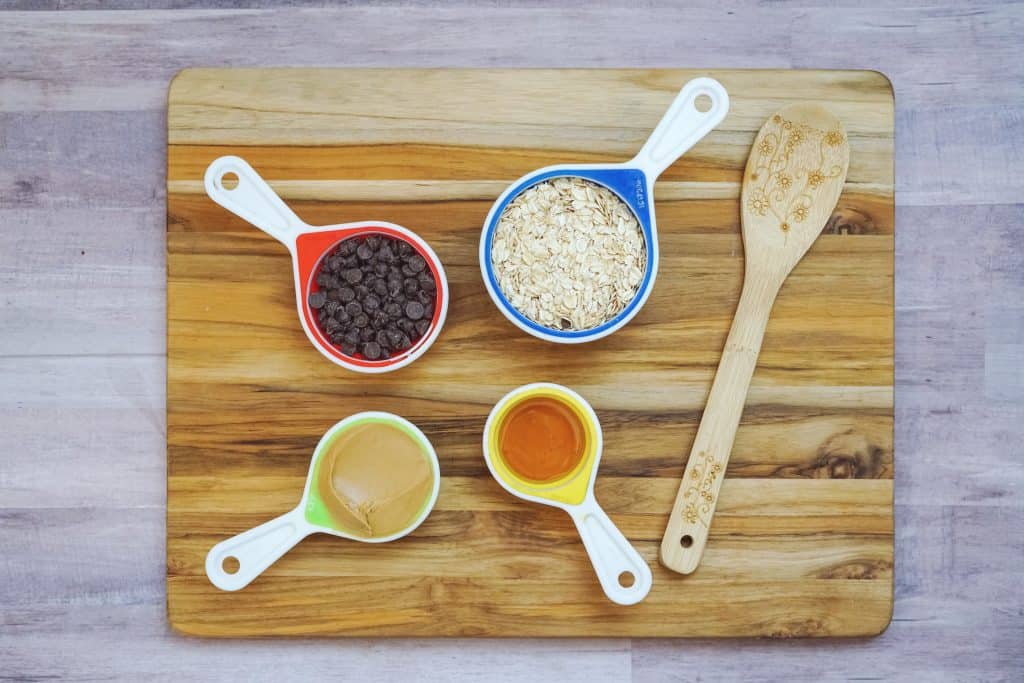 1 Mix all 4 ingredients (oats, peanut butter, honey, and chocolate chips in a medium-sized bowl).
2 Place the mixture in the refrigerator for 30 minutes

3 When ready to make the bites, roll mixture into 1-inch balls.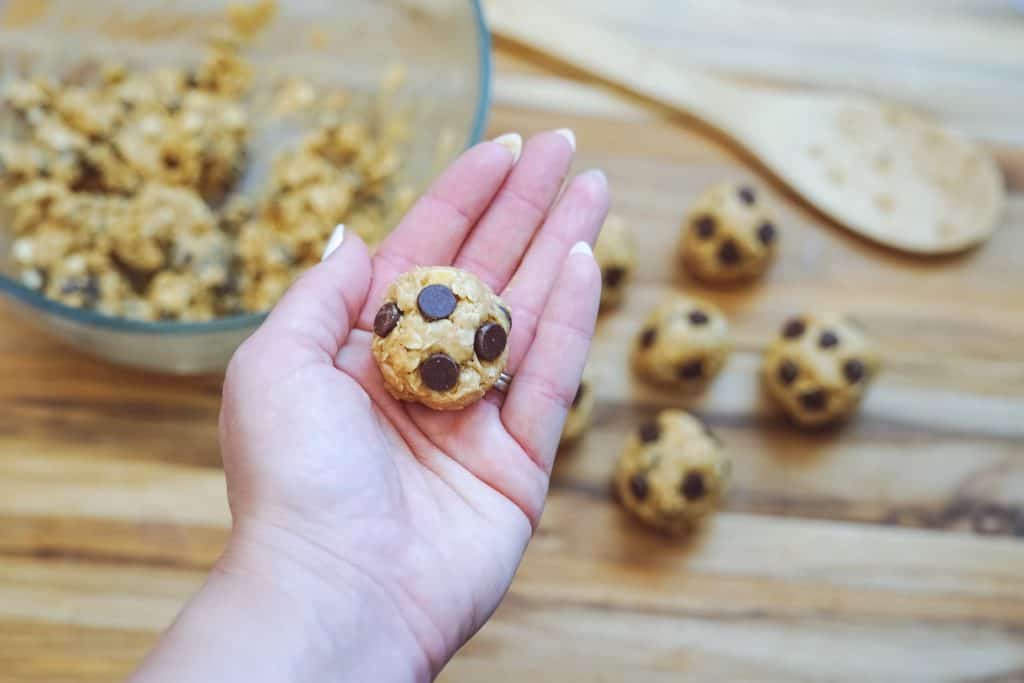 4 Place into an airtight container and keep in refrigerator for up to 1 week.
Pin for later!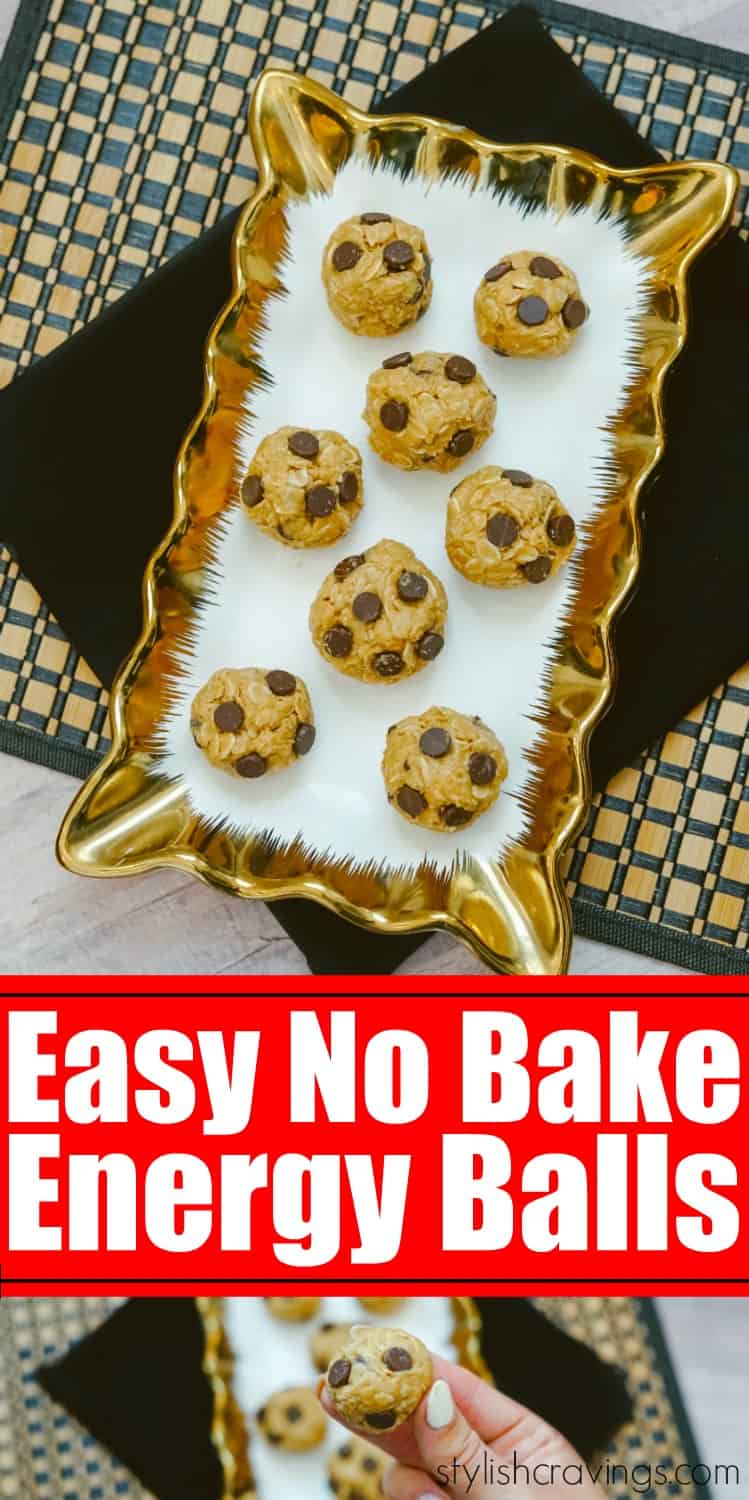 Don't forget to follow me on Pinterest for more easy to make recipes!