Sponsored post on behalf of The Guitar Center. All opinions are my own.
Our local Guitar Center has always been a musical haven for us! It's the perfect place to introduce and encourage kids to explore music and many other musical instruments.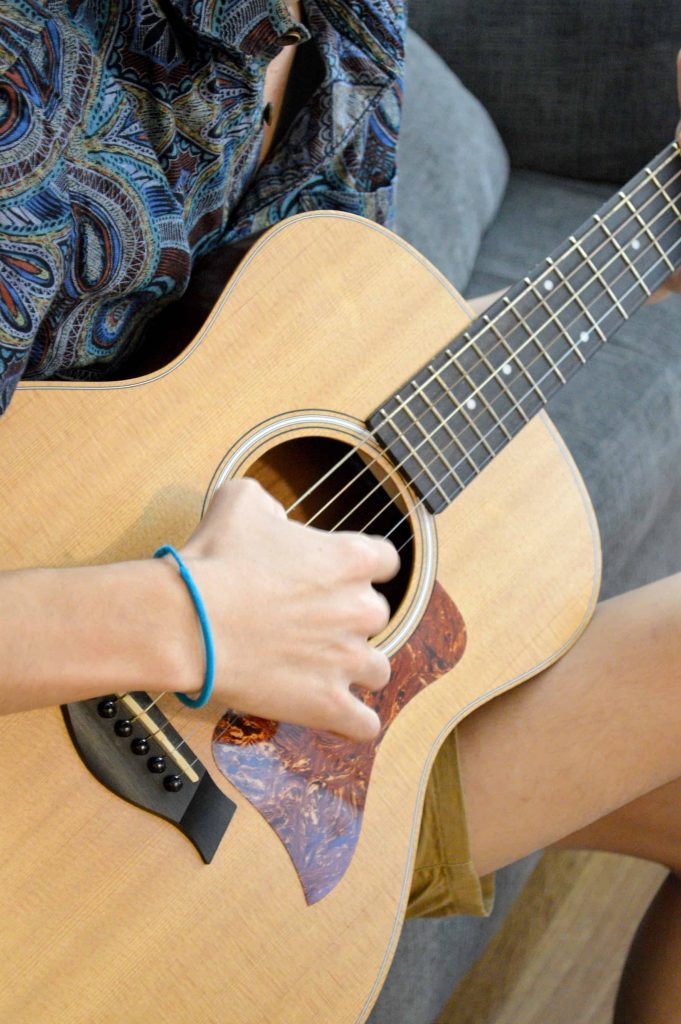 Growing up, my living room had an entire wall of albums that my dad would buy. Nothing was more exciting than my dad bringing home new albums for us to listen to! We also had plenty of instruments that my dad would often play and then try to teach us. To say music played a part in my upbringing is a huge understatement. I lived and breathed for music in all forms! I loved dancing to it, watching music videos, attempting to learn how to play it, and watching live bands!
When I had my oldest kids, I knew that I wanted them to be able to explore the benefits of music as well and as soon as they were old enough, we enrolled them in piano lessons. The piano lessons didn't exactly stickwith all of them, but we do have a few guitar players in our house. Click here to find your local Guitar Center and see all it has to offer your budding musician!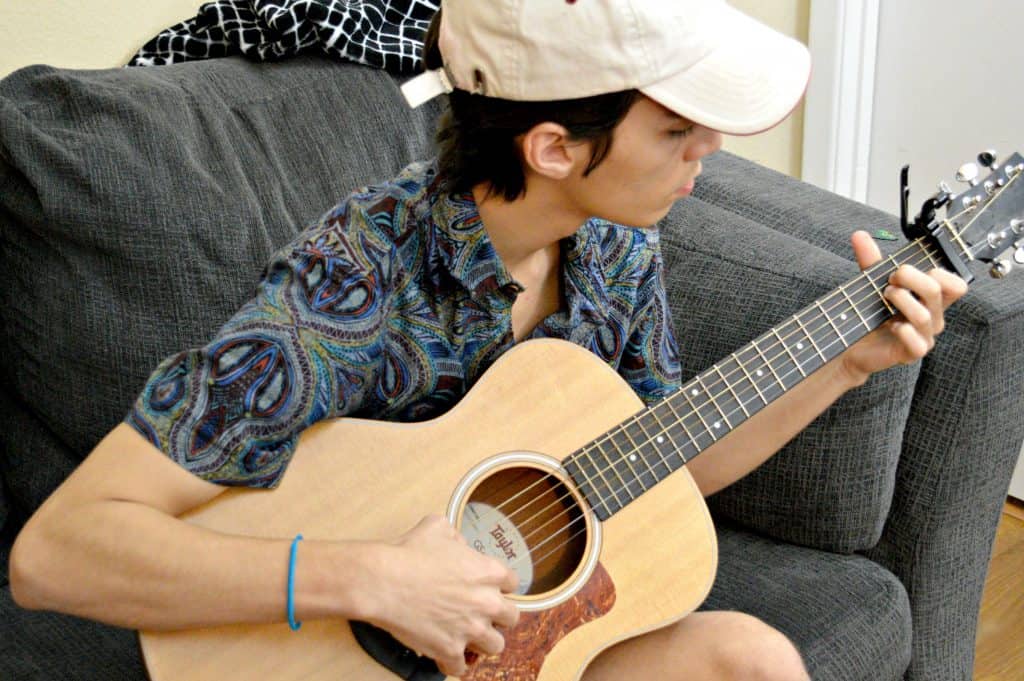 Encouraging Kids To Explore Music With The Guitar Center
Music lessons for kids are much more enjoyable when they're playing what they love and the Guitar Center makes sure that students have the musical foundation to achieve any level or expertise on any instrument! Guitar Center also allows students to monitor their progress with a 6 tier program and can go from "Opening Act" to "Headliner" in as much or as little time as they may need.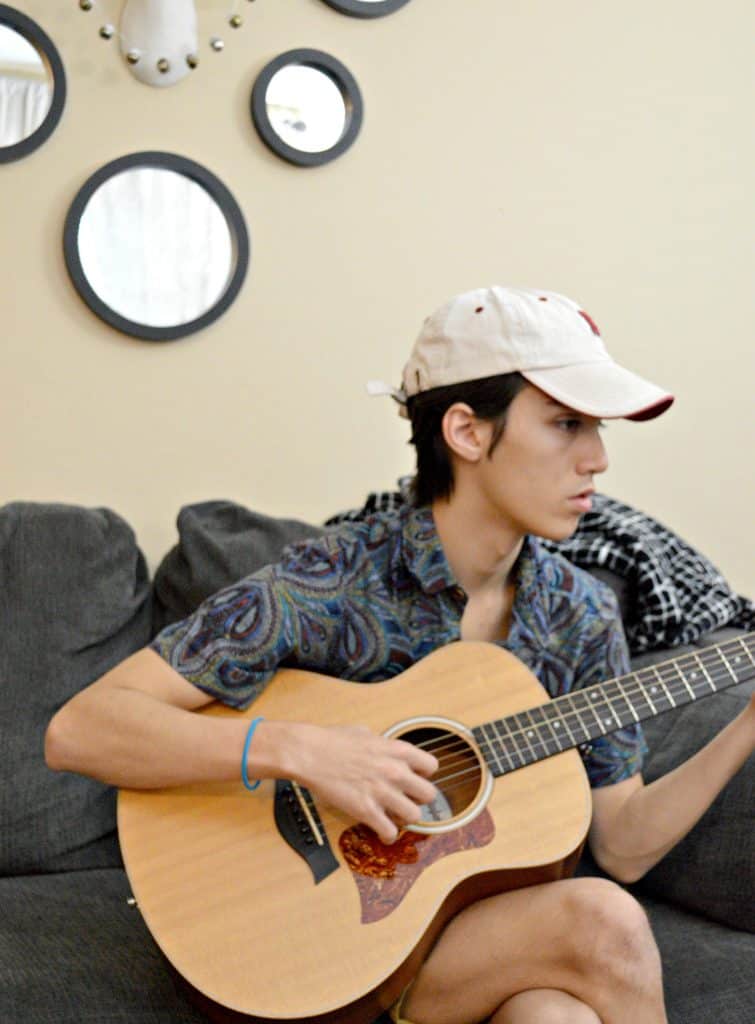 Watching my son Dylan play the guitar brings me so much joy. Seeing his dedication on improving his skills makes me so proud!
Looking to expand on your child's love for music, or maybe even encourage them to explore other musical instruments? Guitar Center has you covered (click here to find your nearest location)! With over 200 national locations, Guitar Center Lessons is a one-stop shop. They offer everything from lessons to instrument repairs to supplemental learning materials. Guitar Center can cover just about any aspiring musician needs!