If you think seven kids leaves me with lots of laundry to do, you should see how long it takes me to do with one washing machine! It's a full time job all on its own and one that isn't managed to well. These LG Front load washer  would be a dream come true for me! Not only allows you to do two loads at once (such a huge time saver) but because the washer spins faster it keeps clothes a lot more drier and in return needs less drying time which means a lot less electricity is used! Scroll down to see the LG's Front Load Laundry Saves Time & Money With Two Loads at Once.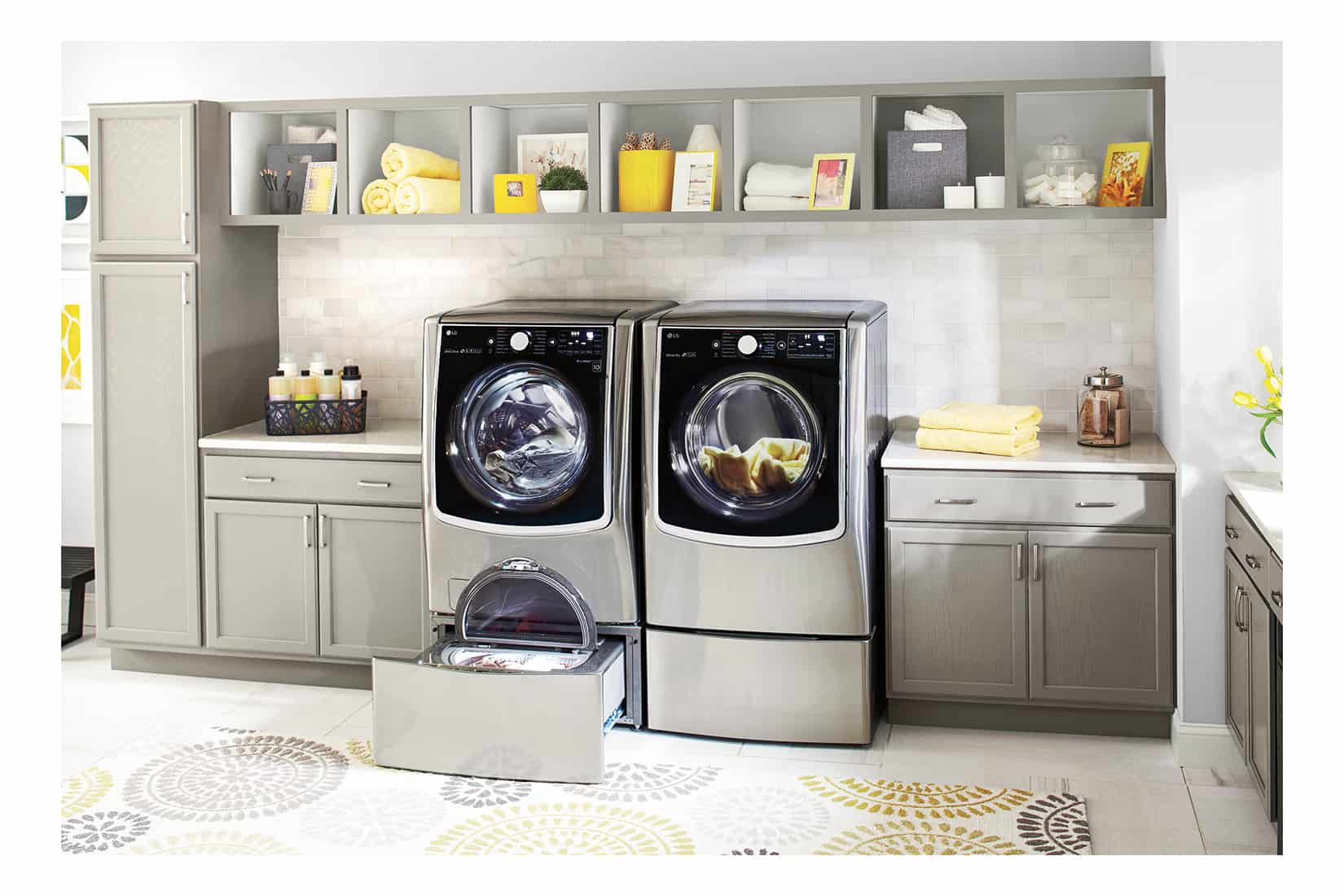 LG's Front Load Laundry Saves Time & Money With Two Loads at Once
The LG Front Load Laundry Benefits:
·         Best cleaning performance
·         Gentleness on clothes so they last longer
·         Most energy efficient to save on utility bills
·         Highest spin speaks to dry clothes faster
• SideKick compatible – providing additional capacity to wash 2 loads at once
The major time saver and what will be on my Christmas Wish list this year: LG – SideKick 1.0 Cu. Ft. 6-Cycle High-Efficiency Pedestal Washer in Graphite Steel!
Having three kids under three means there's always a small load of laundry waiting to be washed and often times it's items like blanks, bibs and sheets that are needed right away. The LG – SideKick 1.0 Cu. Ft is exactly what I needed to get these small loads washed!
More Amazing Benefits:
Enjoy efficient washing with 6 wash cycles, 2 temperature settings and a compact design for versatile installation options.
LED electronic controls make it easy to select the desired cycle setting.
Right now if you purchase an LG Front Load Washer and SideKick you can save an additional $150!
Best Buy Blue Shirts are experts in the benefits surrounding LG Front Load laundry
Visit BestBuy.com  for more info on a LG Laundry Machine.