The following post is sponsored by Almark & Sam's Club
This warm spinach and bacon salad is not only delicious, but it's also low in carbs! Scroll down for the healthy warm spinach salad recipe that's also Keto friendly!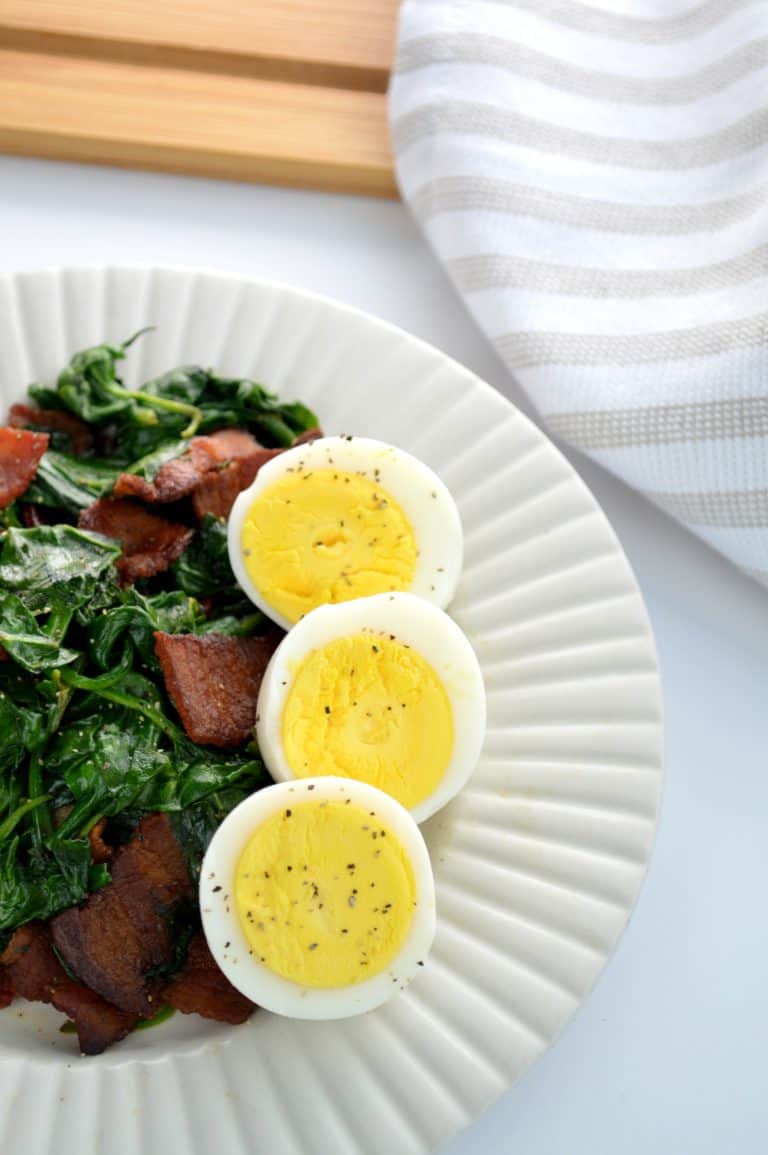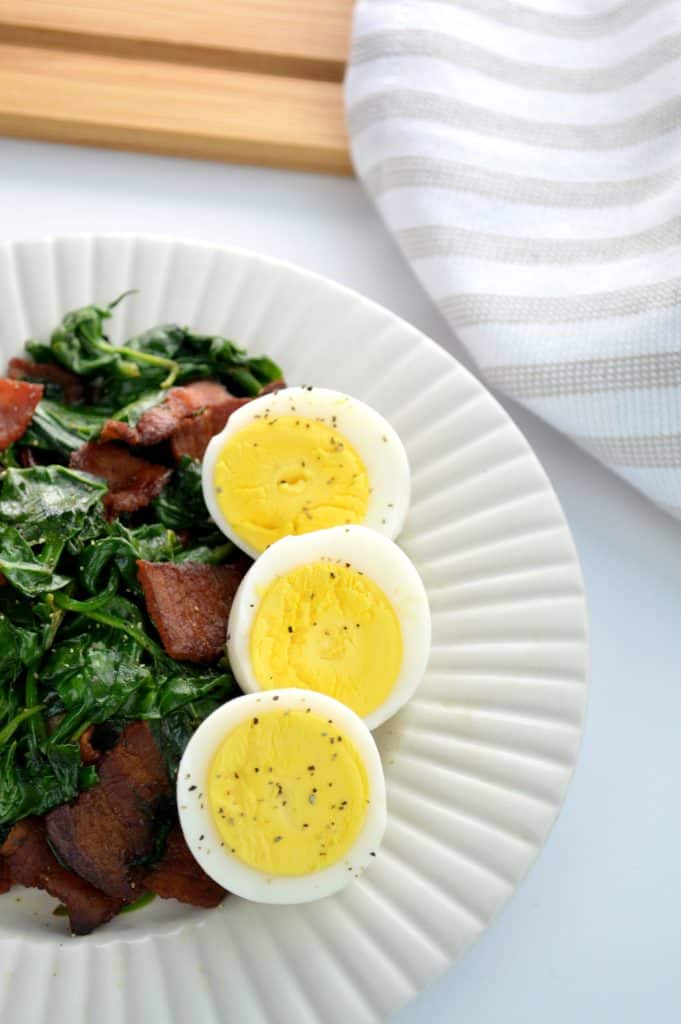 For the past couple of years, my New Year's goals always focused on family, my business, or one of our many moves. This year my overall wellbeing is front and center! I don't have a specific goal, I just have more of a direction of where my focus needs to be and I know the things I need to do to help me stay on track.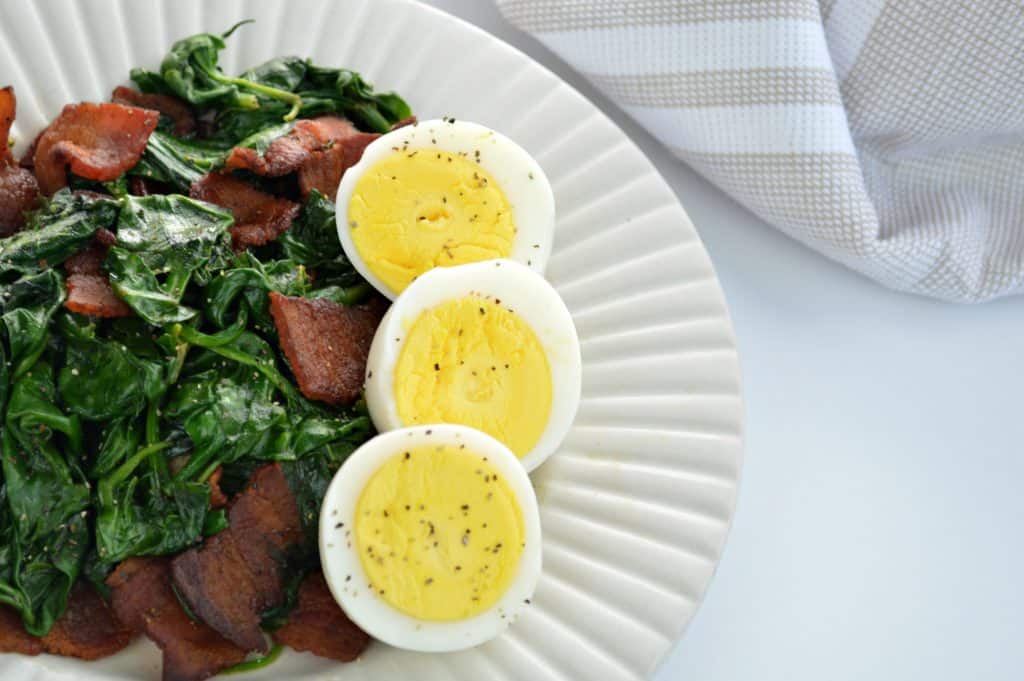 As many of you already know, I've been on a Keto/low carb diet for a few months now. I believe it's the reason I have the energy to do all that I do on a day-to-day basis. My go-to meals on most days are easy salads with lots of protein! My choice of protein ranges from chicken, tuna, and, of course, eggs!
More low carb recipes you'll love:
Easy To Make Egg Roll In A Bowl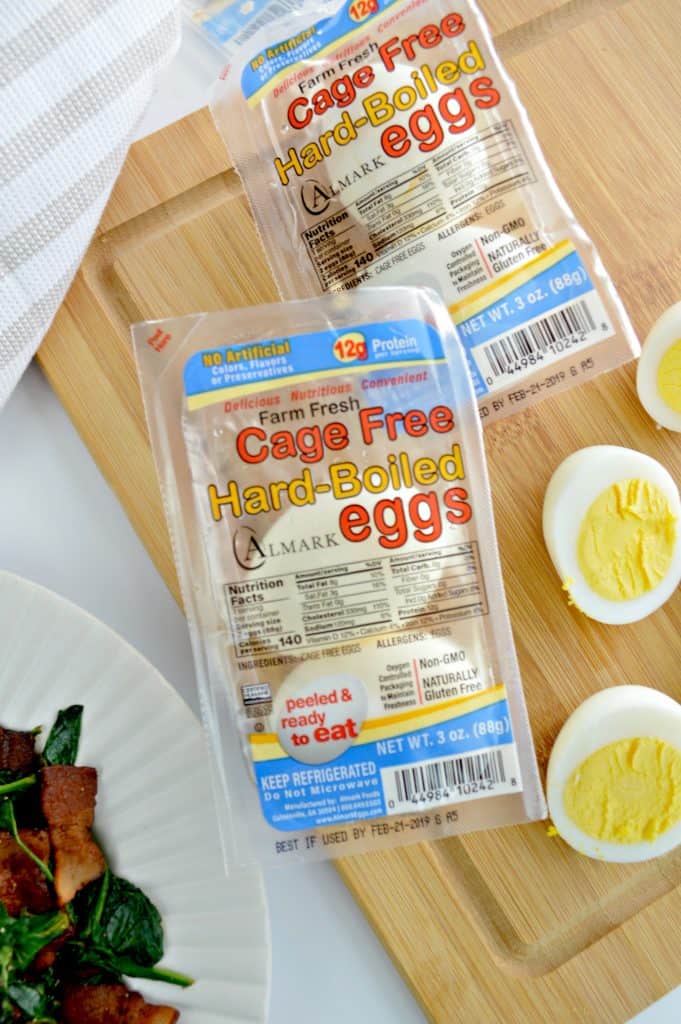 Warm Spinach & Bacon Salad
I'm a creature of habit and tend to eat the same thing everyday because its easier for me to meal plan that way. I start my day with two eggs over easy with bacon or cottage cheese. For those extra busy days, I will make an extra slice of bacon for lunch and toss it into a warm spinach and bacon salad. For some protein, I top it with a hard boiled egg!
This warm spinach and bacon salad taste amazing, and with the help of store-bought Almark Cage-Free Hard Boiled Eggs (available at Sam's Club), this salad takes less than 10 minutes to make!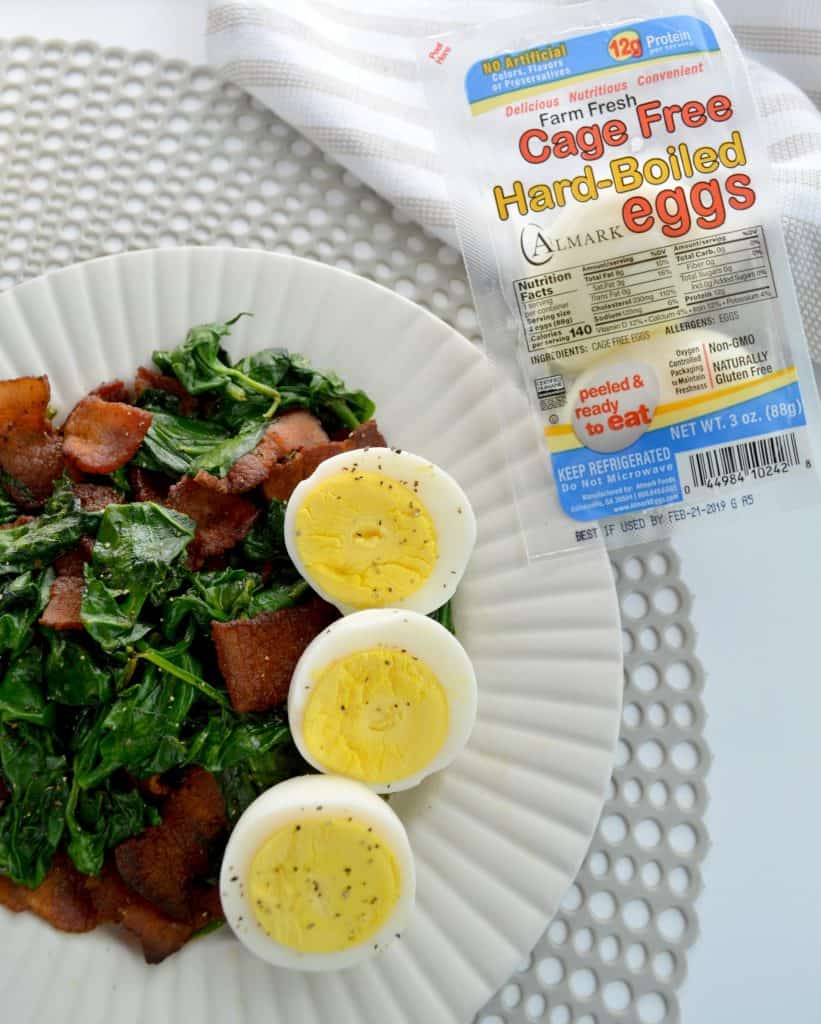 These pre-boiled and pre-peeled eggs come in packages of two and they are super convenient to have in the fridge for snacking, salads, meal prepping, and even as a post-workout boost (click here for a $2 Ibotta offer )!
Warm Spinach & Bacon Salad
Serves 2
Ingredients:
3 tablspoons Olive Oil **Avocado oil is also a great option!
Salt & Black pepper to tast
2-3 strips f bacon
1 pound of spinach
Hard-boiled Eggs
Instructions:
1. Heat frying pan and cook 2-3 pieces of bacon until crisp.
2.Heat olive oil over medium heat and add spinach. Toss until spinach begins to wilt and top with bacon. Toss, a few more times.
3.Season with salt and pepper and serve with hard-boiled eggs.
Serve your warm spinach and bacon salad on its own, over cauliflower rice or even over a bunless burger! Add some crunch to your warm spinach and bacon salad by topping with ground pork grinds! Try it and thank me later!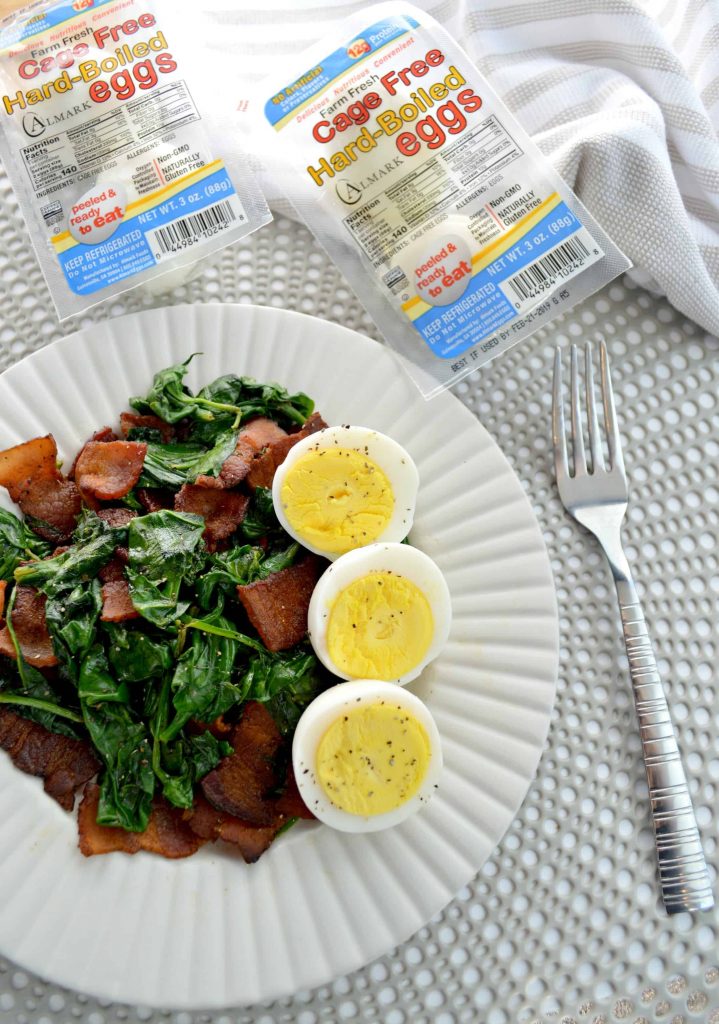 These Almark Cage-Free hard-Boiled Eggs are a great source of quality protein that can help you stay on track of your New Year's goals too! Stock up and save on Almark Hard-Boiled Eggs 12 pack at Sam's Club with this $2 Ibotta offer !
Pin for later!