Sriracha can offer a tangy-sweet and spicy kick to a variety of meals. Here are some of my favorite recipes that Sriracha bodes well with.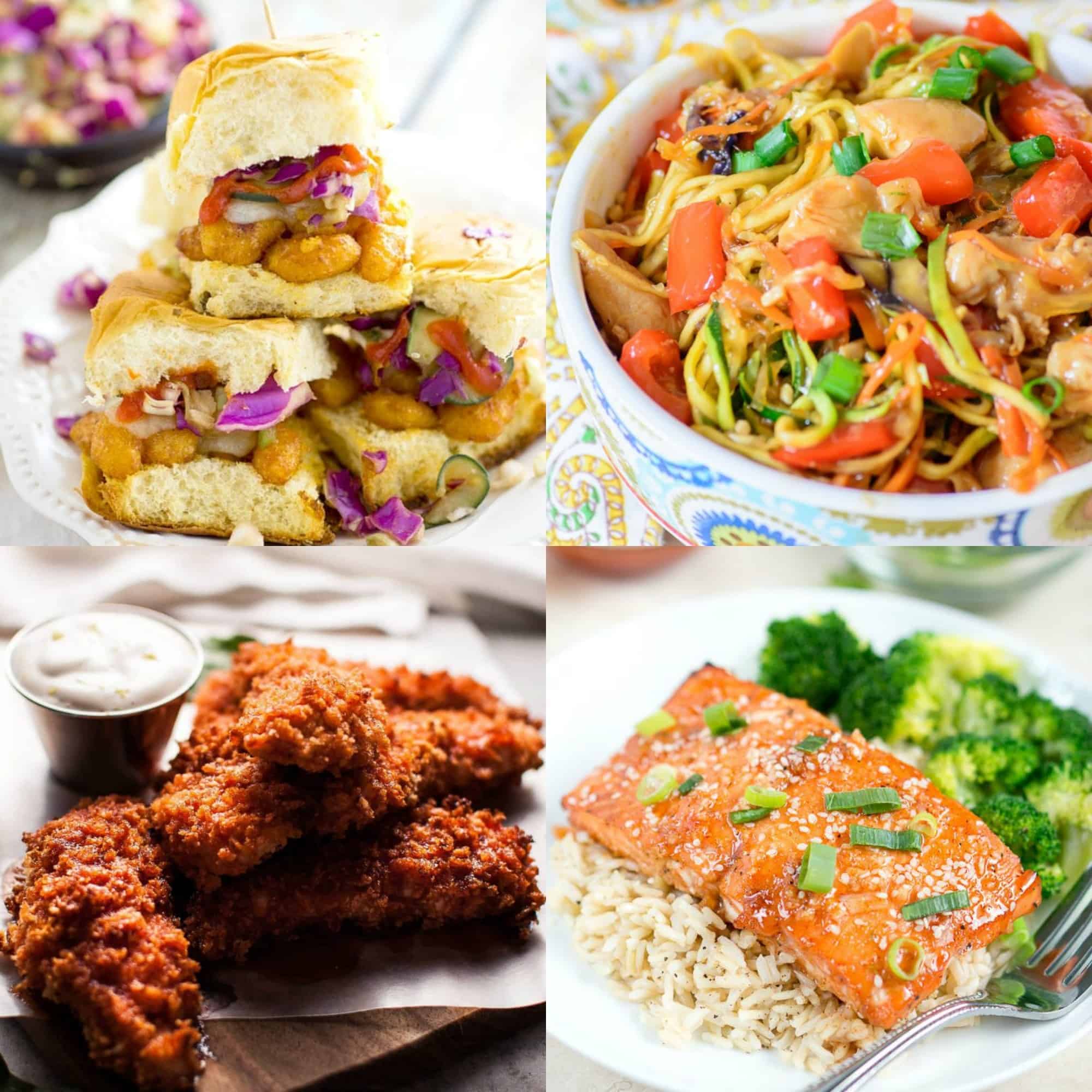 In the past, spice was one of the most expensive and sought after commodity in the world. People wanted spice so badly that countries fought wars because of its massive profit. Nowadays, you could buy a bottle of Sriracha for just a few bucks; in other words, the world is your oyster… served with some Sriracha, perhaps?
25 Recipes using Sriracha
I love how versatile sriracha is and while we often drizzle sriracha on our food and veggies it also works deliciously in recipes as well! You can add toss your past with it, coat salmon or even add it to casseroles!
25 Recipes using Sriracha
Zesty Sriracha Shrimp and Quinoa
Easy Sriracha Ham (Slow Cooker Recipe)
Aged Gouda and Sriracha and Mac & Cheese
Slow Cooker Sriracha Pork Tenderloin
Instant pot Honey Sriracha Chicken
Blackened Fish Tacos With Mango Salsa & Sriracha Aioli 
Sriracha Avocado Chickpea Salad
Sriracha Chicken Bacon Ranch Skewers
Sriracha Ranch Popcorn Shrimp Sliders
Ranch Black Bean Taco With Sriracha
Sriracha Beef Vegetable Rice Bowls
Beer Battered Fish Pizza + Honey Sriracha Cole Slaw
Pin for later!