I have received information and materials from ©Johnson & Johnson Consumer Inc. 2018.The opinions stated are my own. This is a sponsored post. #SunnyMoments #CollectiveBias
This will be the first year that Lauren will get in on the summer fun! I'm so excited to see Lauren run outside and chase bubbles, or push her little doll stroller alongside Olivia. Each one of them love playing in the water and this year I'm looking forward to trips to the local park that has water sprinklers and making sponge water bombs that we've been making for a couple of years now (see easy tutorial below).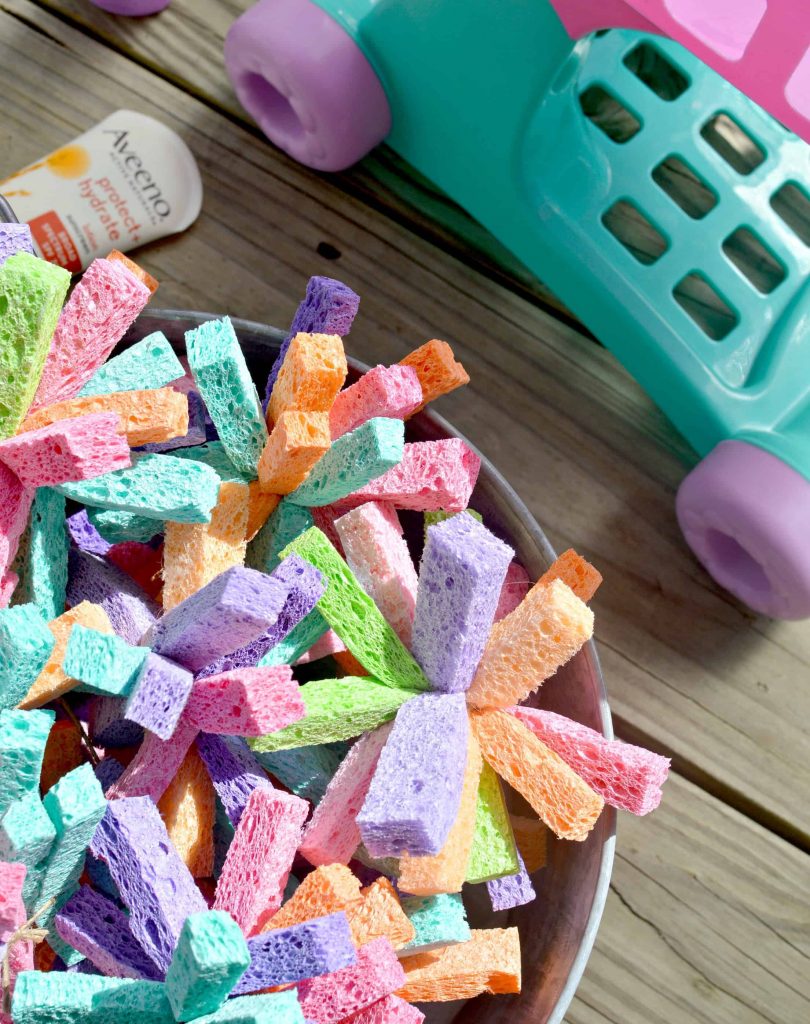 Florida summers can be brutal especially on my kids who have sensitive skin, so along with any outside activities there has to be a daily sunscreen skincare before we leave the house and reapply it throughout the day. My go-to is Aveeno® Baby Continuous  Protection® Sensitive Skin Zinc Oxide (perfect for sensitive skin) Sunscreen SPF 50. I love that this dermatologist and pediatrician recommended sunscreen is not only non-irritating and hypoallergenic but it's also water resistant for up to 80 minutes!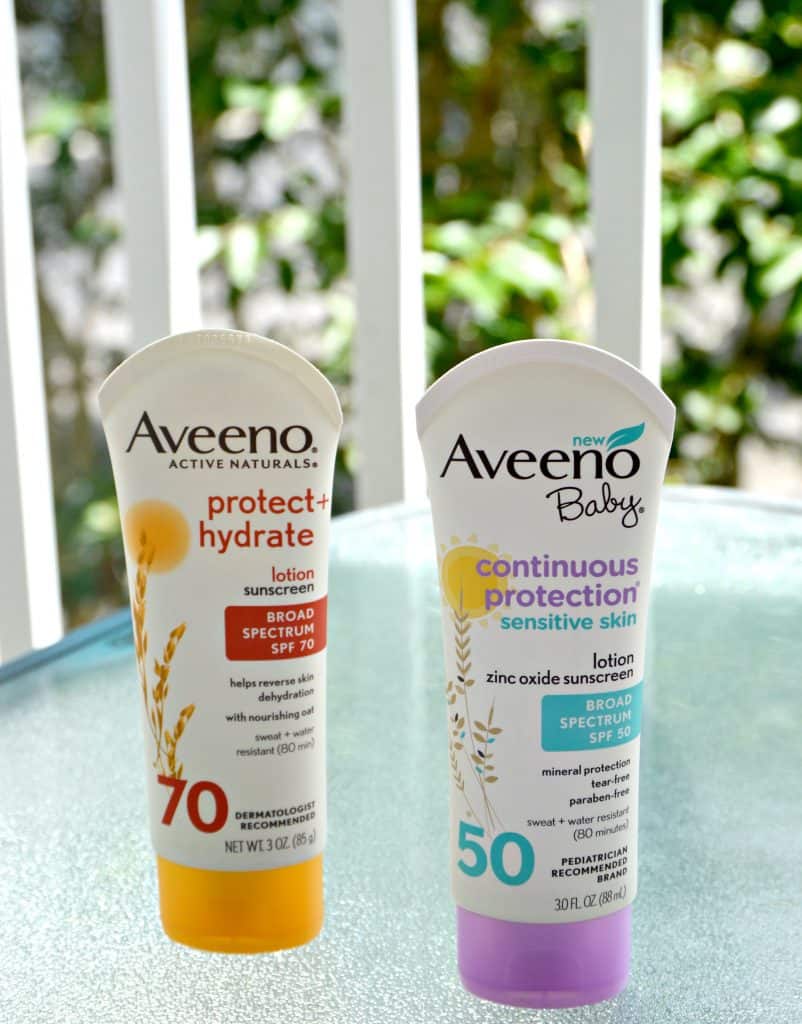 I love that Aveeno lightweight formula not only leaves baby skin with a non-greasy and non-sticky feel, but it's also mild, tear-free and clinically shown to be as gentle as water! For my own skin, I rely on dermatologist recommended AVEENO® PROTECT + HYDRATE® Lotion Sunscreen with Broad Spectrum SPF 30 & 70 to keep my skin soft, smooth, and healthier before the sun hits. It also provides 24-hour oil-free skin hydration against chlorine, salt water and even sweat!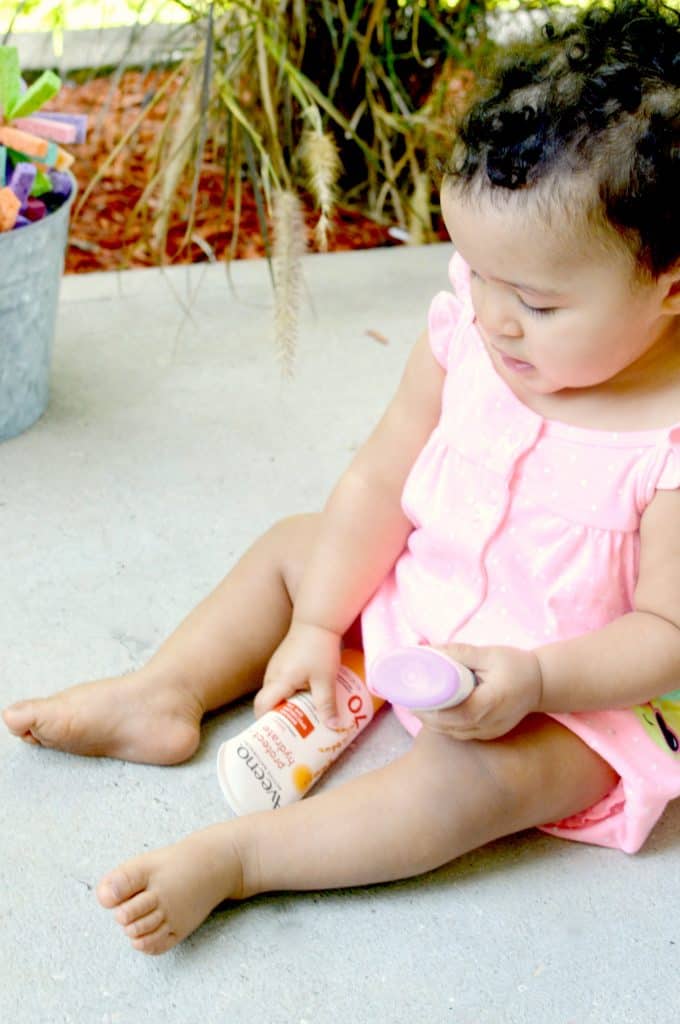 These sponge water bombs are probably my kids favorite summertime activity! They love lining up the DIY sponge water and counting them and of course throwing the sponge water bombs on the ground and watching them splash water!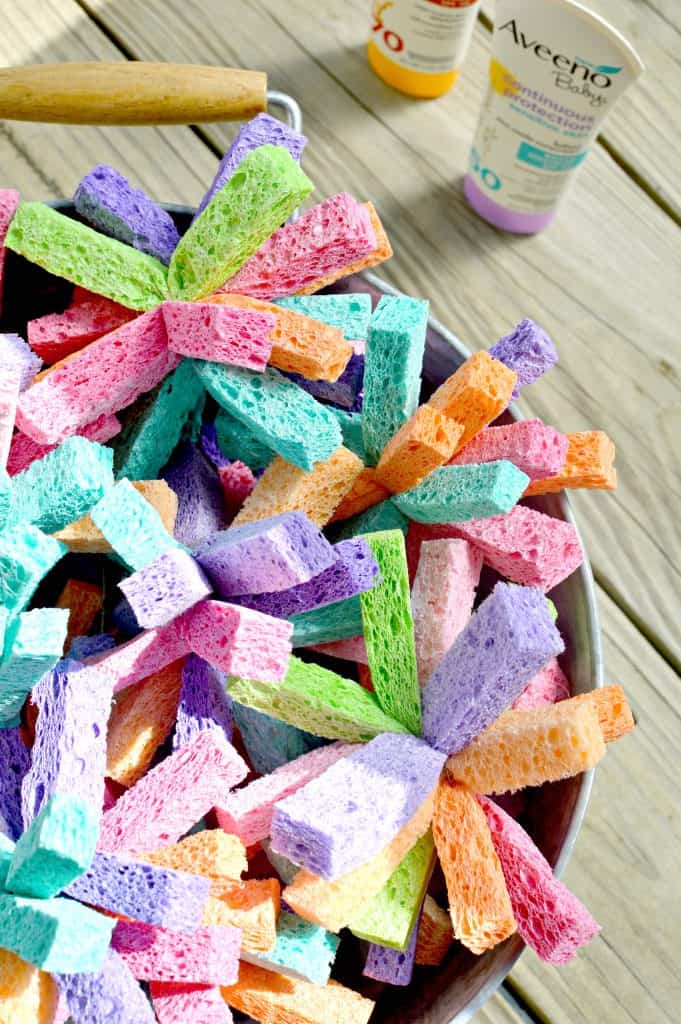 DIY Reusable Sponge Water Bombs
Supplies:
Ruler
Sponges
String
Scissors
Container for water.
Instructions:
Measure and cut your sponges into one inch strips.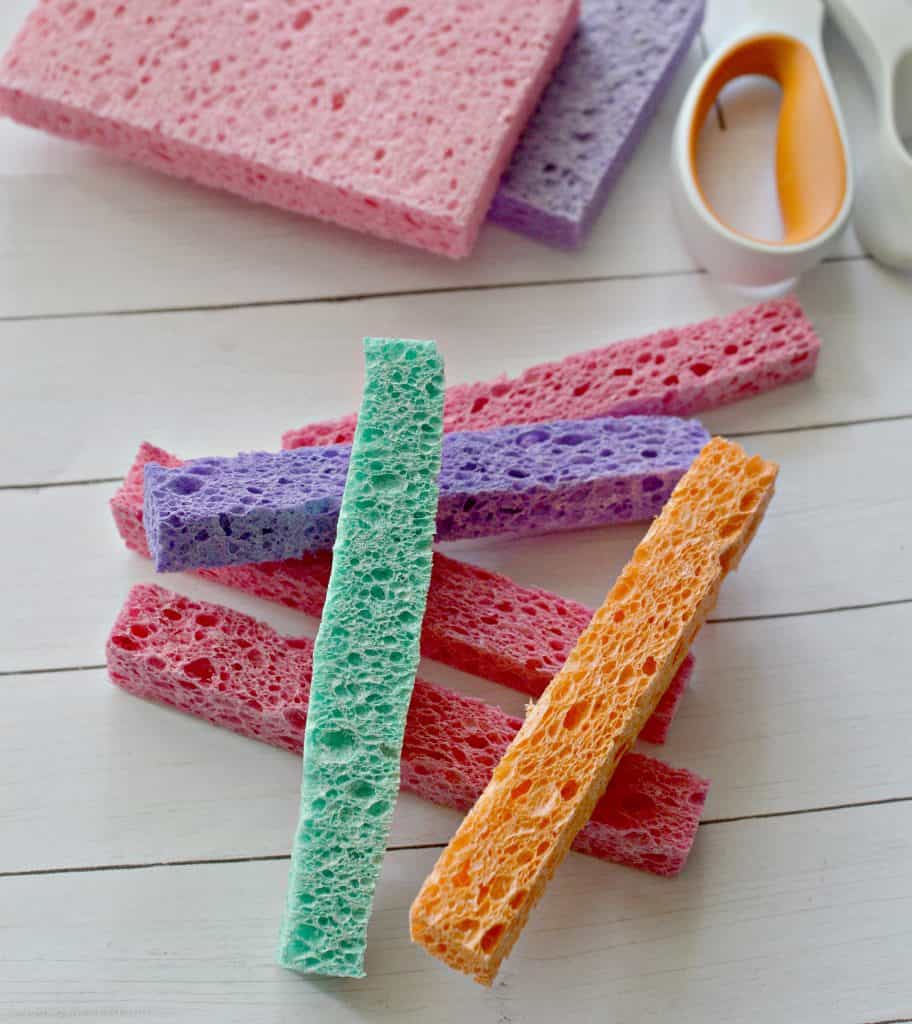 Stack up alternate colors of eight strips.
Tie them twice in the center and adjust the strips to look like a ball.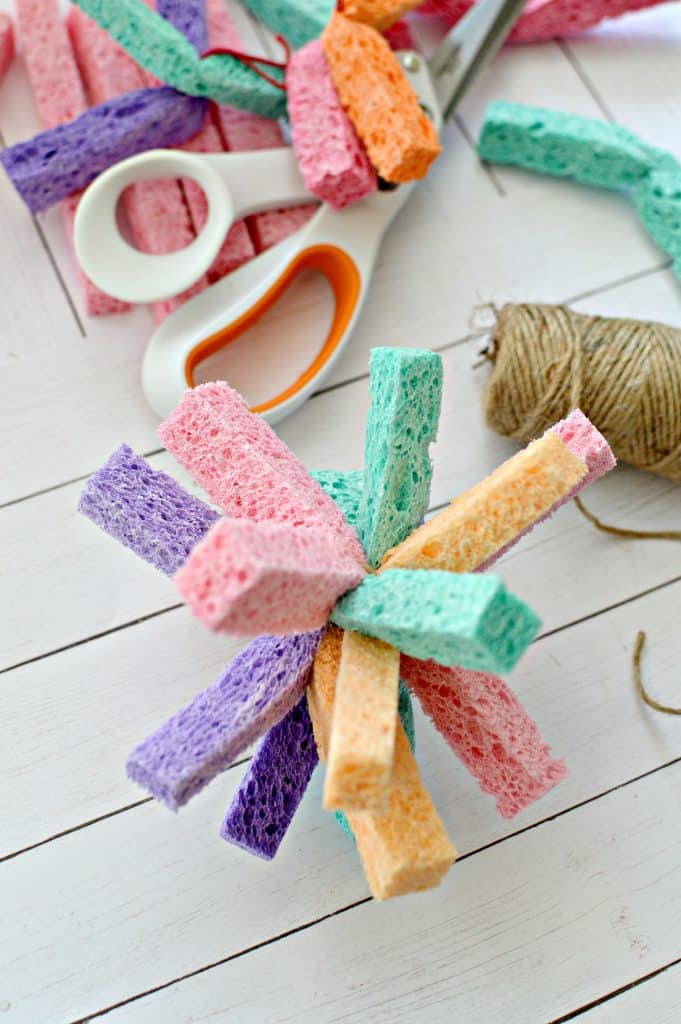 Tie tightly once more and trim the string.
Soak them in a bucket of water and watch the kids have a blast!
Pin DIY Sponge Water Bombs for later!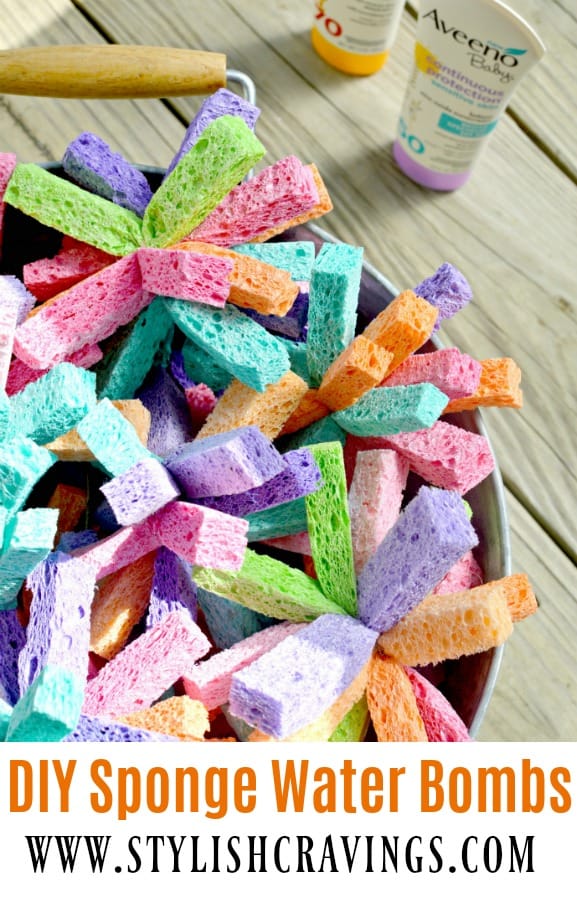 It's easy to forget to apply skin protection, so even if we're just going outside to soak the sponge water bombs in water, I make sure we apply protection, and I even carry an extra tube in my purse so we can reapply on the go.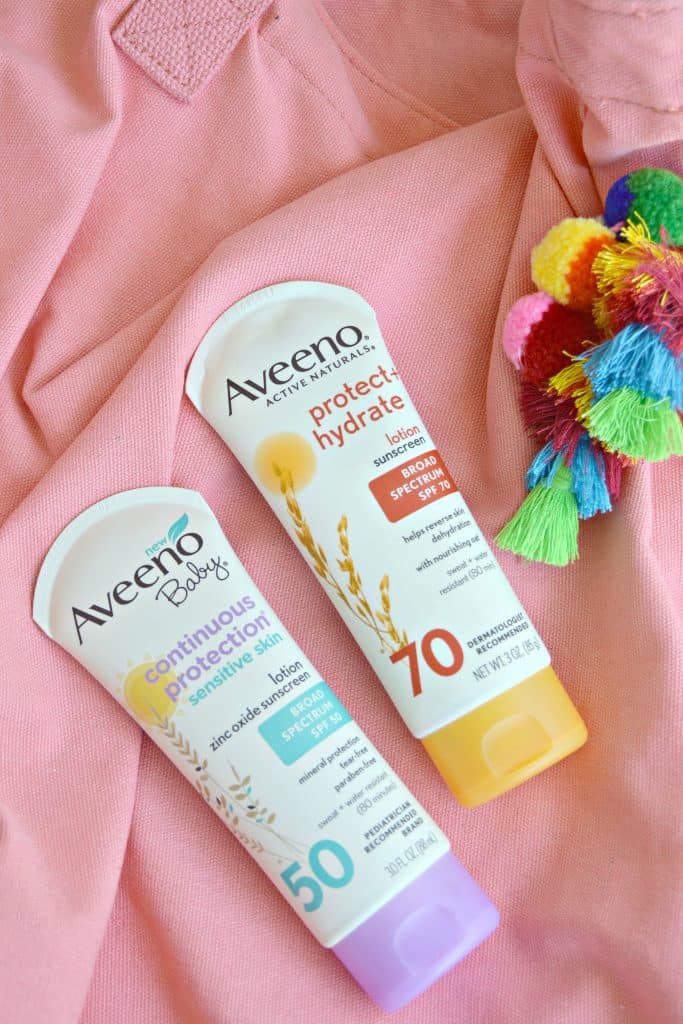 Kick off your summer with a trip to CVS to get your Aveeno. If you buy 1, you can get another 50% off  (5/20-6/2).