This shop has been compensated by Collective Bias, Inc. and its advertiser. All opinions are mine alone. #NestleEnMiLista  #NestleKitchen #CollectiveBias
Only four more days and my house will be in full back to school mode! Not much will change for me since I will still have my three little ones at home but when you take even one kid out of the equation, it seems a lot more quiet. Everything is ready including the fridge and pantry, that are loaded up with my kids favorites snacks and foods for after school and busy school night dinners. I remember when I was living in NY and after school, my mom would stop at a bodega blasting merengue and  she would hand me a few dollars to buy a drink, a snack and, on special occasions, we'd sit and have a slice of pizza. Lots of good memories when I think back of NY. Scroll down for my easy to make cheesy yuca fries recipe.
Easy To Make Cheesy Yuca Fries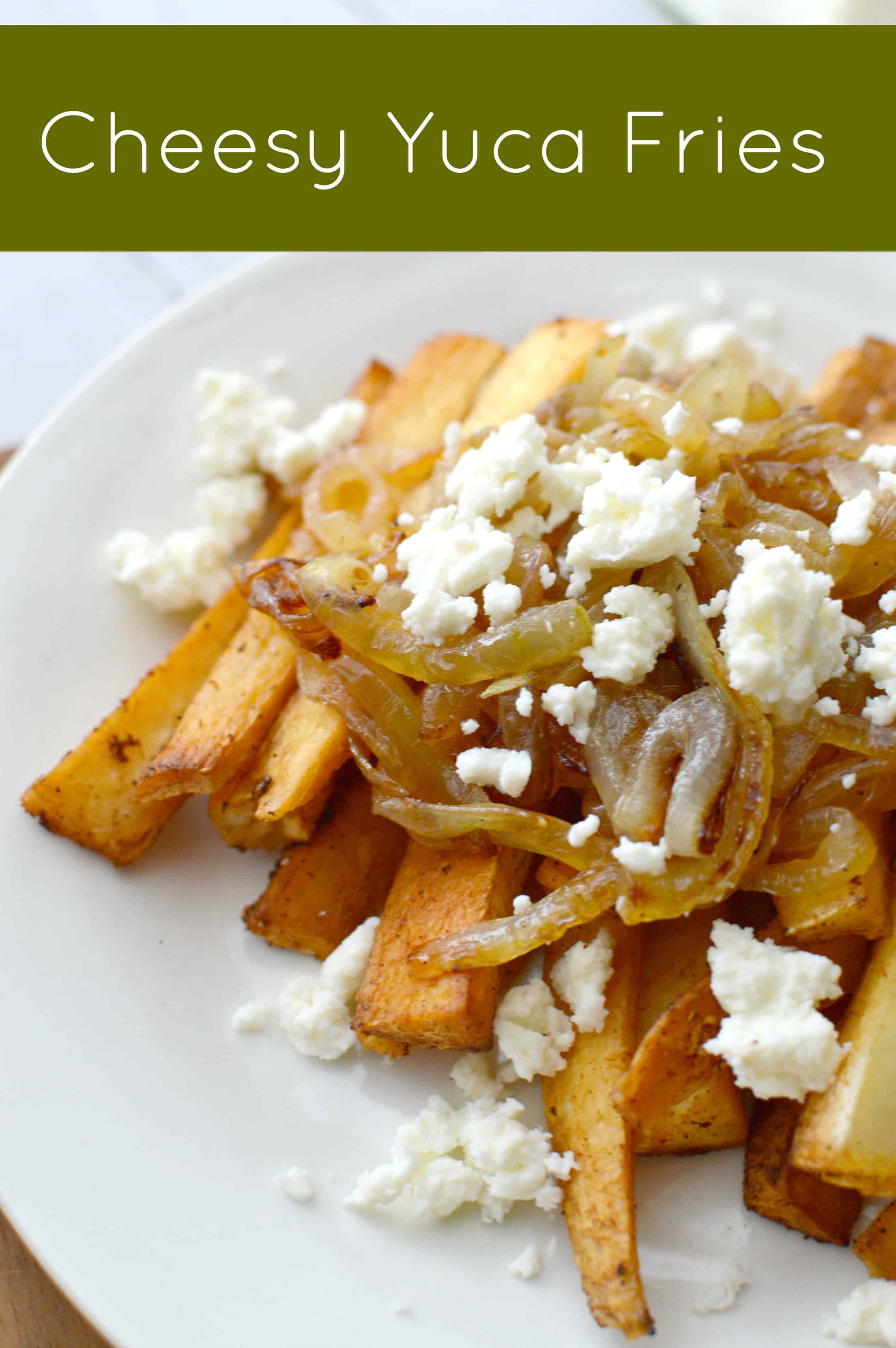 I may not be living in NY but our reality is pretty cool considering we live in sunny Florida and even though we don't have a pizzeria within walking distance or a lively bodega blasting music, we do have a pool that can be used almost 365 days a year. For after school (or dinner), I get my kids Hot Pockets® Sandwiches (my kids love the pepperoni pizza) and Nestlé products  (all bought at Walmart) like La Lechera (you can also find Nestlé La Lechera in an easy-to-use squeezable bottle) and Outshine Bars for a treat of real fruits, veggies and juice. You can check out the Nestlé's Back to School Product Shelf on Walmart.com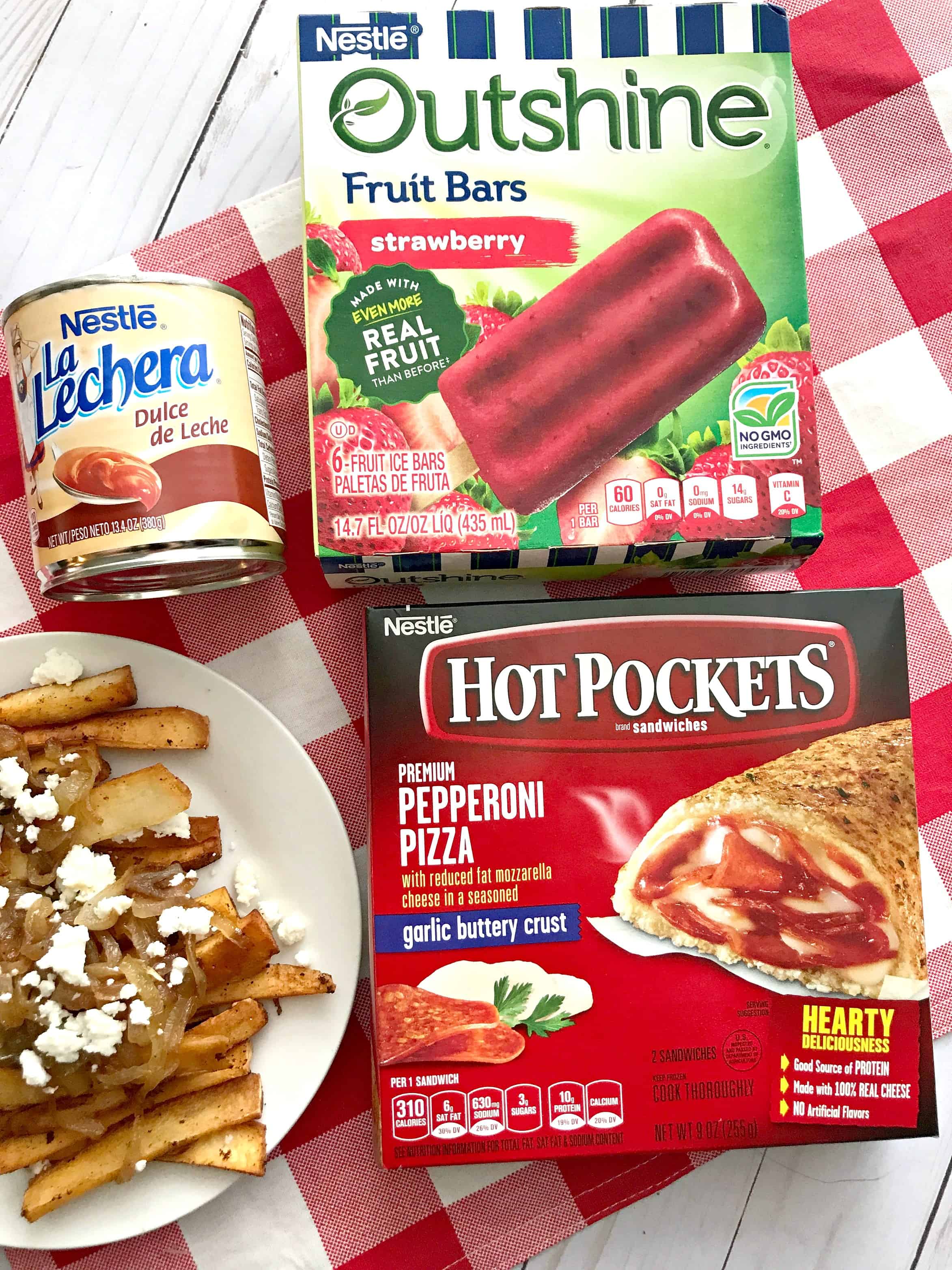 Hot Pockets are the perfect time-saving solutions to pair with balanced school snacks or lunches. I've been buying them for my kids for years! Hot Pockets are made with quality ingredients, such as protein from quality cuts of meat and 100% real cheese. They're also easy to make and grab on the go and on nights where we're especially busy, I've even made Hot Pockets for dinner and added another favorite side dish: cheesy yuca fries topped with caramelized onions.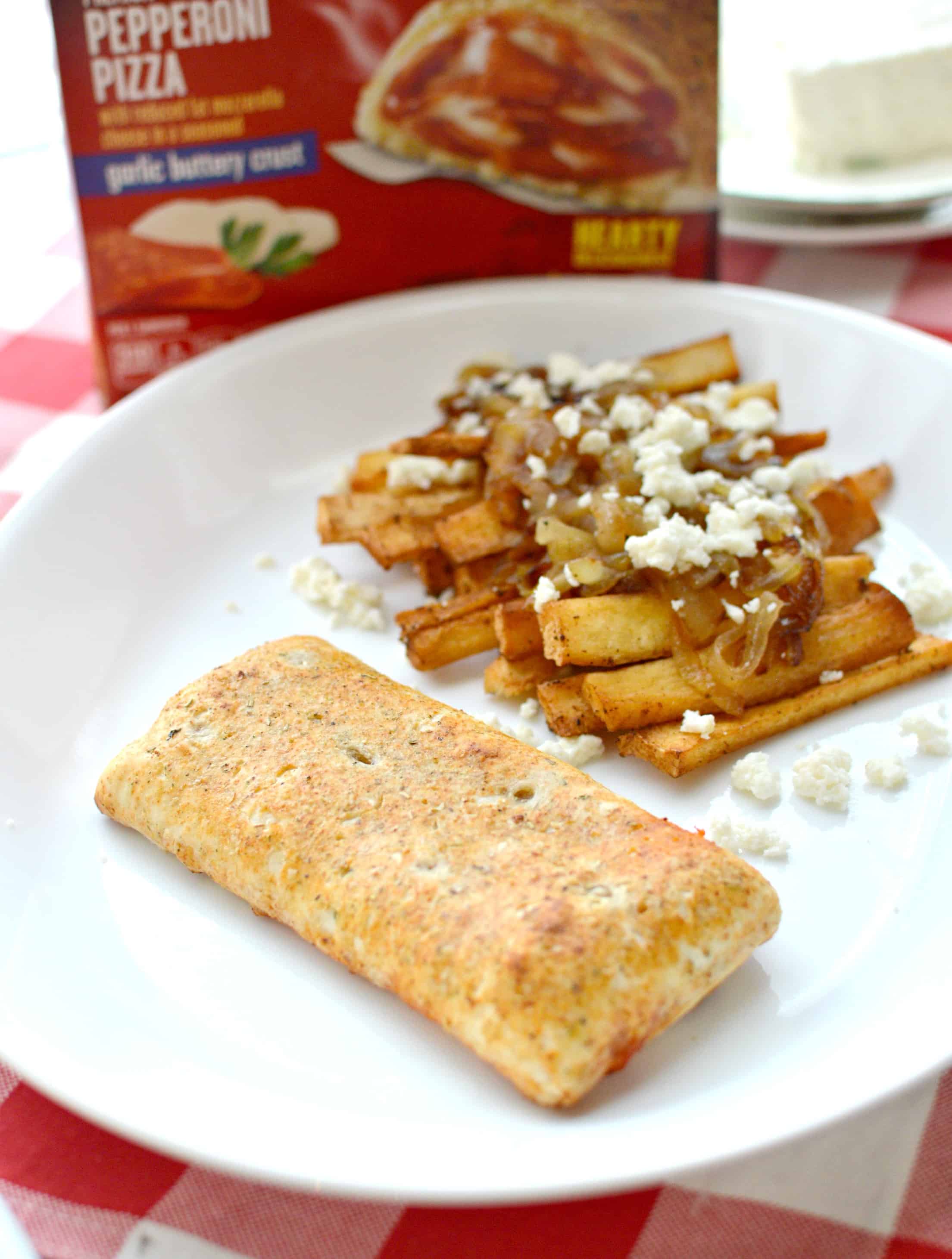 I try not to let the business of our lives interfere with dinner, as it is my personal favorite time of the day, and if I'm able to quickly take Hot Pockets® Sandwiches and add a personal side dish like my easy to make cheesy yuca fries with caramelized onions into a complete balanced meal or snack then that, in my book, is a win win! If you like potatoes you'll LOVE yuca! They're a delicious vegetable that taste very similar to potatoes and is a great alternative to mashed potatoes, home fries (yummy con un huevo frito con salami) and in this case fries.  Check out my easy to make cheesy yuca fries below.
Easy To Make Cheesy Yuca Fries
Ingredients:
2 large yucas
Oil
Butter
4 tablespoons of garlic powder
Baking soda
Salt and pepper
1 large vidalia onion
Instructions:
Boil yuca until you can easily pierce it with a fork. Remove skin.
Melt 1/4 cup of butter in bowl and add garlic.
Soak yuca in melted butter and garlic. **The longer you let it soak the yummier they will be!
Cut into French fries.
Fry yuca fries until they're a light golden brown.
Quickly Caramelize Onions: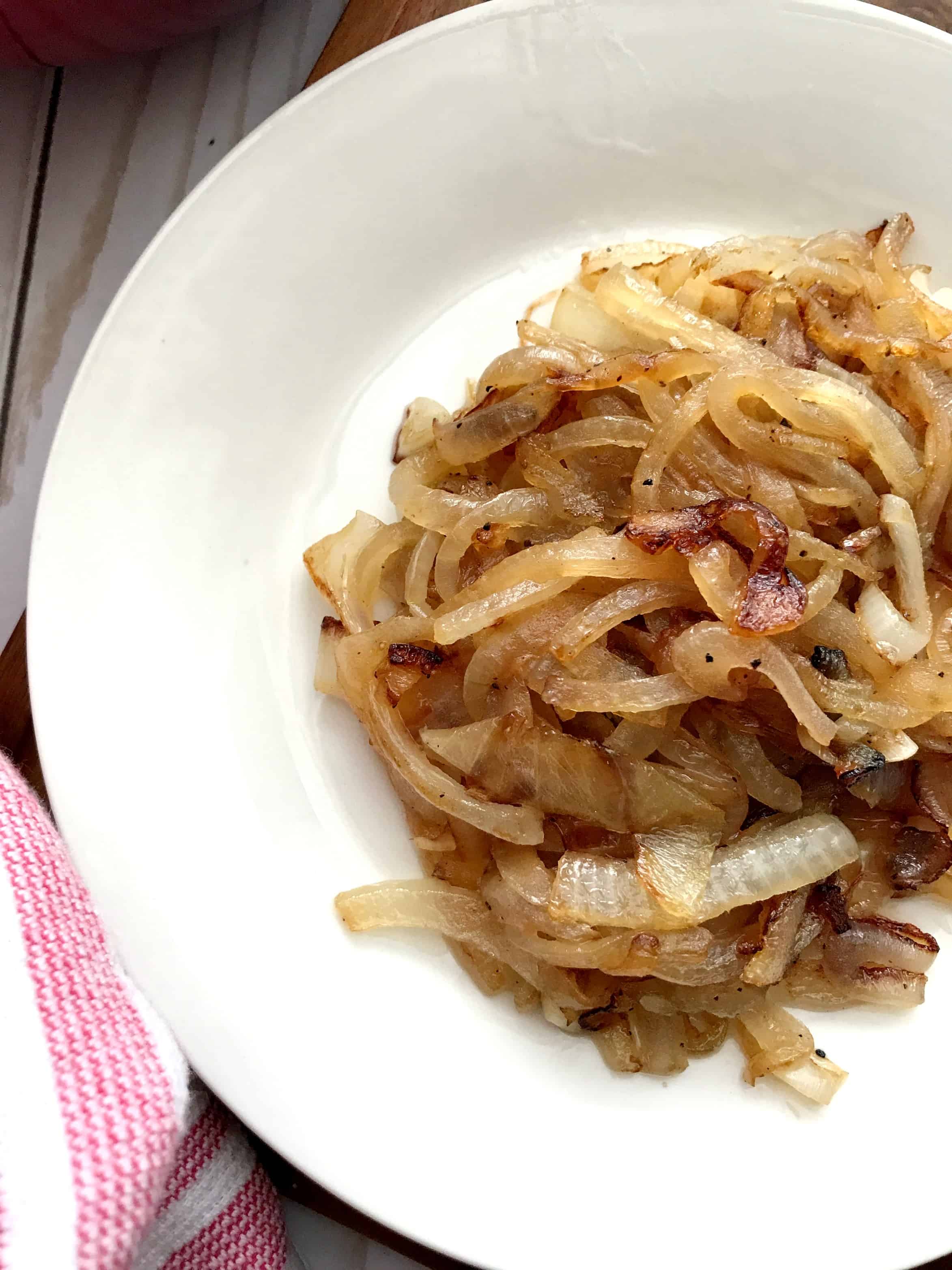 Heat skillet on medium heat.
Add oil, 2 teaspoon of butter and heat until oil and butter are simmering. Add onions and a pinch of baking soda (a trick my mom taught me many years ago.
Cook for about 10 minutes. **Make sure to stir constantly.
Add salt and stir.
Top your yuca fries with onions and queso fresco. **Will also work with shredded cheddar cheese or even mozzarella cheese.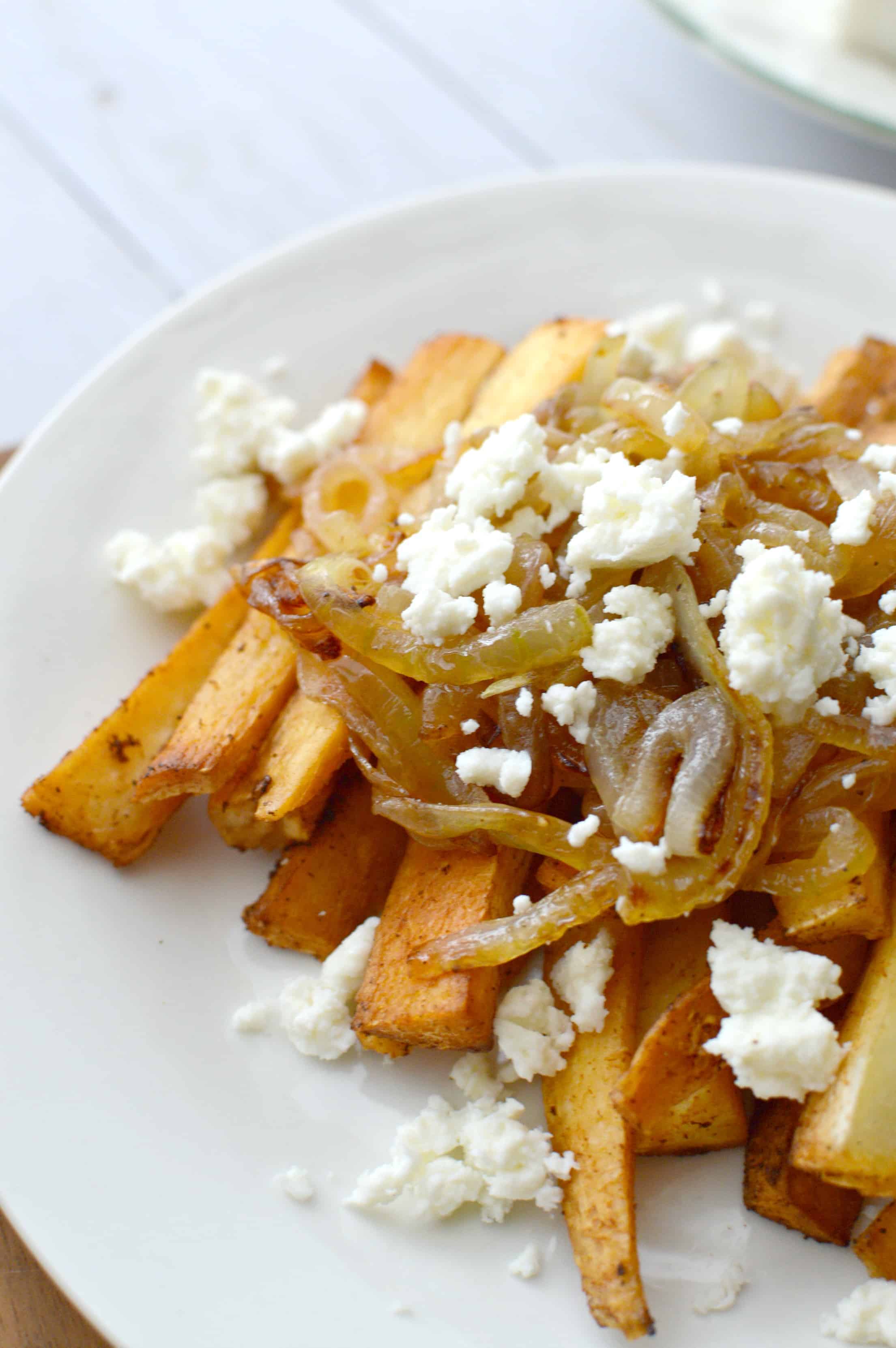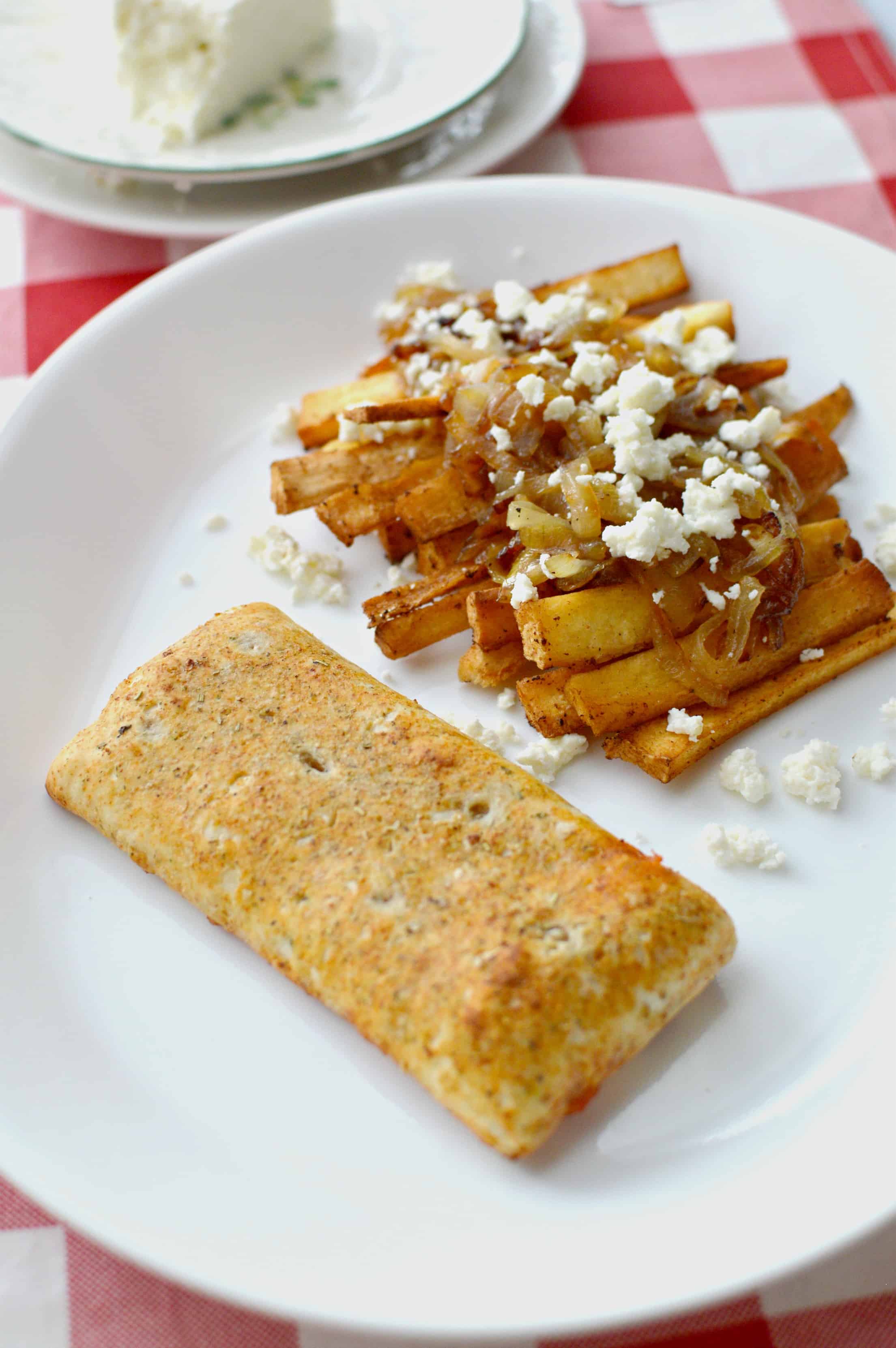 When you pair a side dish like my easy to make cheesy yuca fries topped with caramelized onions and favorites like Hot Pockets® Sandwiches you have an easy snack or even meal. That's exactly what busy moms like me look for on busy back to school nights.
Easy To Make Cheesy Yuca Fries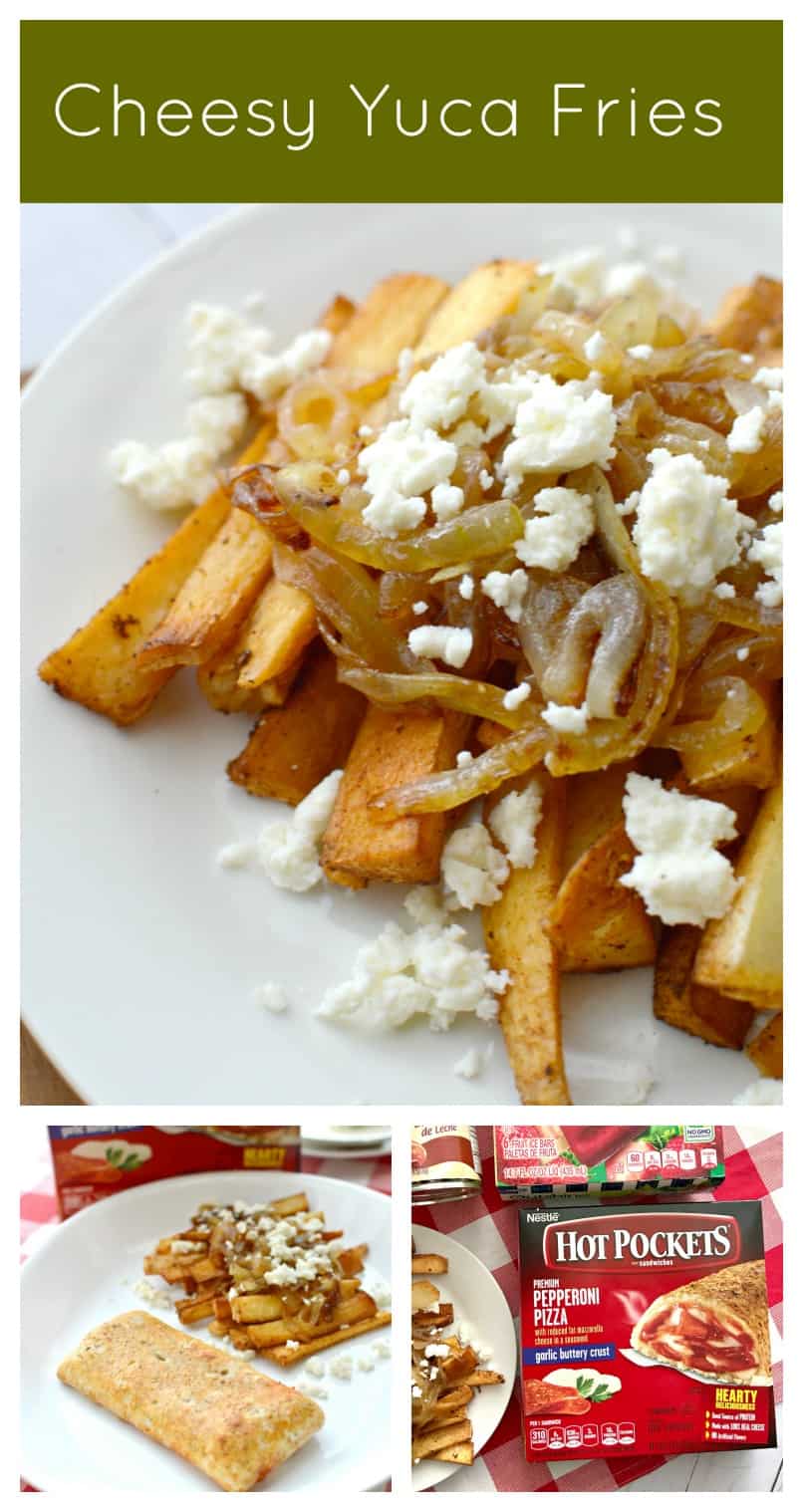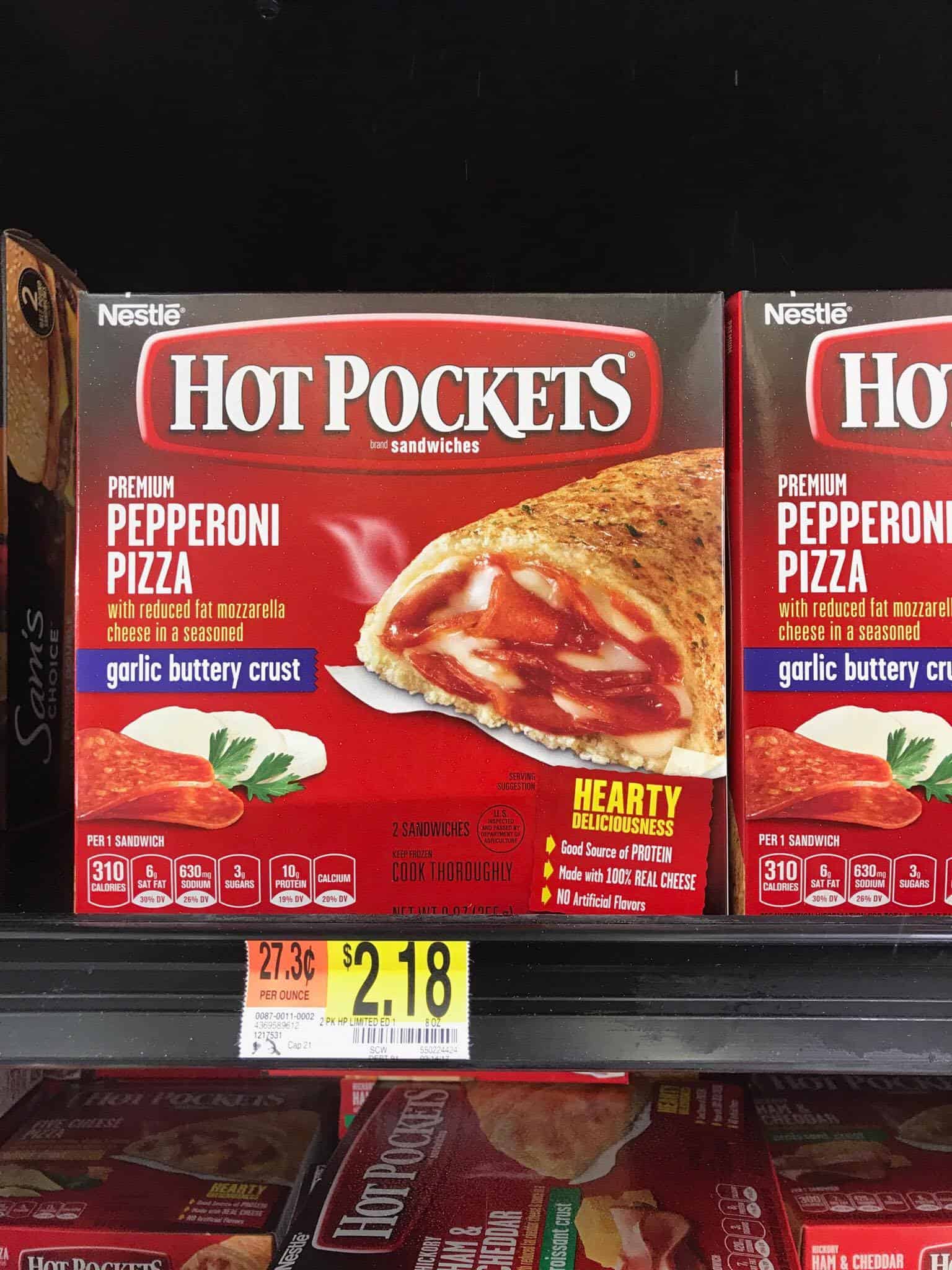 Moms, what are some of your favorite back to school dishes?