~ This post is in partnership with Similac.  All opinions are my own.
Every time I think I got this whole mom thing down, I come across new obstacles that I've never encountered. As of now, I've got a toddler who refuses to be potty trained and a picky eater who doesn't like to try new foods. Now that Olivia is a one year old and becoming more and more of a toddler, she's making it known to everyone that she's in control. She's been particularly vocal about it with the foods she eats. Right now, her diet consists of a bottle of milk every single time Lauren has a bottle (yeah, that's a new thing), oatmeal, and rice and beans. That's it. We try every single day to introduce new fruits and vegetables, and on rare occasions she'll randomly eat something new, but it's far and few in between. Thankfully, the fun & nutritious Similac Go & Grow Pouches by Similac, a brand new baby food has hit the shelf and Olivia is definitely a fan of it!
The first thing that intrigued Olivia was the Go & Grow packaging. She immediately grabbed it out of my hands and tried to put in her mouth. It was struggle just to get it back! But what I really think that won Olivia over was the fact that the texture of the puree was just like the baby food she was already use to, only she could sip it out of the packaging! It was new, fun and something that she could grab and control all on her own. We tried all the yummy toddler flavors: Pumpkin, Banana & Carrot Puree, Sweet Potato, Apple & Carrot Puree, Pear & Spinach Puree but the one that ultimately won her over was the Blueberry & Spinach Puree and Mango. I had a little taste of it and it has the perfect mixture of sweetness without sacrificing the vegetables nutrients, which is what I think she loved about Similac Go & Grow pouches. My favorite thing about the Go & Grow pouches is that I'm always busy and to be able to hand Olivia  four servings of fruits and vegetables in a pouch on the go is priceless! Fun & Nutritious Go & Grow Pouches by Similac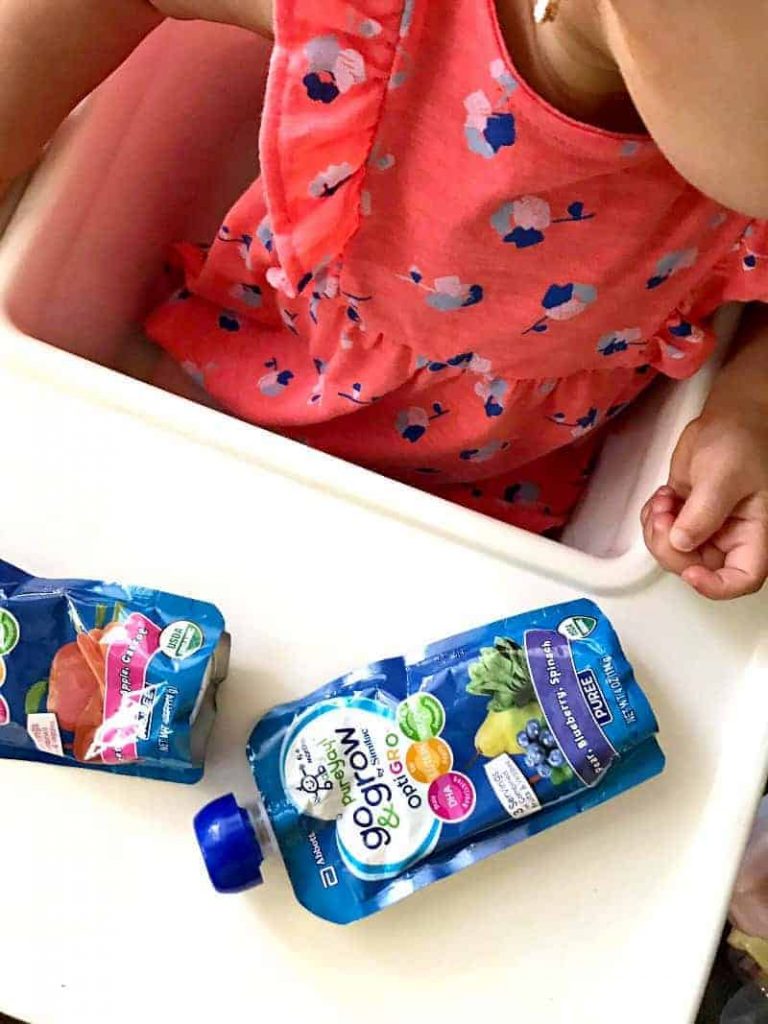 Go & Grow Pouches by Similac come in two age groups. One stage is for babies six months of age and older and the other stage is for toddlers 12+ months. With each serving having at least 30% Daily Value* of iron, calcium, and vitamins C & E, Similac Go & Grow pouches are not only delicious, but also jam packed with nutrition that every growing toddler needs! Similac products are based on the latest science and innovation, and Go & Grow pouches are no different. Each pouch has OptiGRO, our blend of 32mg of DHA, lutein and vitamin E that supports brain, eye and overall growth and development. As a mom, it's always comforting to know that there are products out there to fill our kids nutritional needs.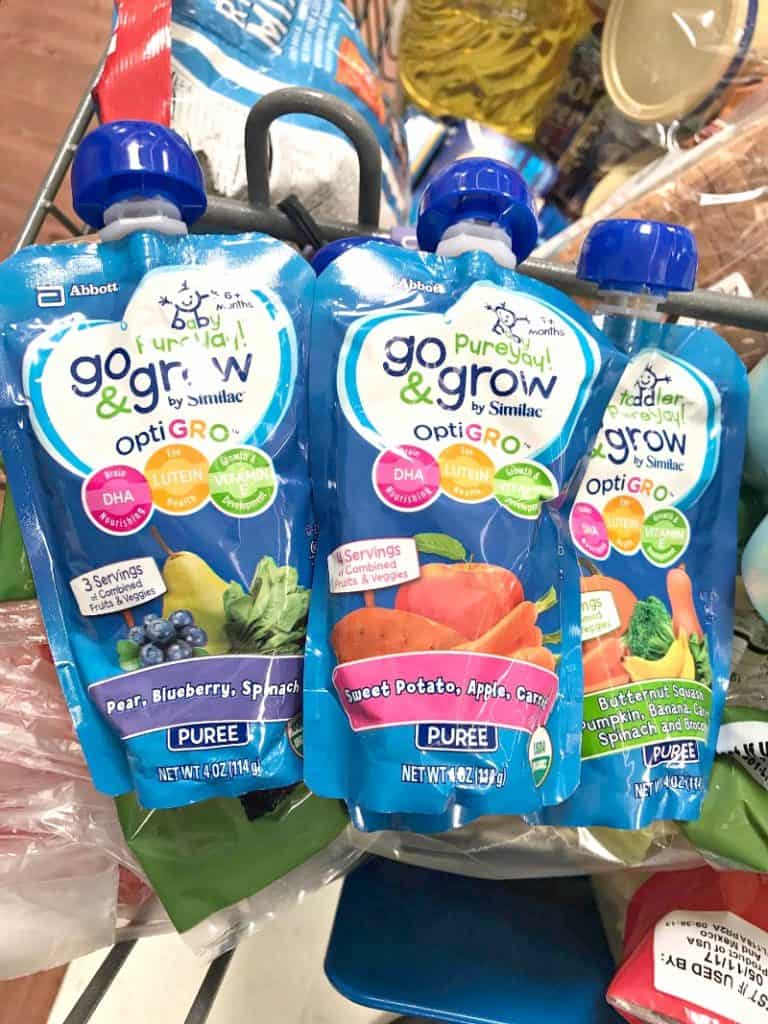 Want to give Go & Grow a try? You can earn $0.50 back on any one Go & Grow by Similac Pouch with the ibotta offer or enter to win a $50 Walmart gift card by clicking here.  Find the Go & Grow Pouches and the Go & Grow Toddler Drink at Walmart in the baby food aisle or on Walmart.com. ~ Get social and follow or like Similac on Facebook and Youtube.