This shop has been compensated by Collective Bias, Inc. and its advertiser. All opinions are mine alone. #PottyPartners #CollectiveBias
I've got four potty trained kids under my belt (all boys) and each one of them were unique in their own ways. My oldest was the easiest and was potty trained before he was two, my second William refused to use the potty. It wasn't until he turned three that he told me that on his following birthday he would use the potty, which is exactly what he did! He woke up on his fourth birthday and marched right over to his potty and the rest is history (he also decided when he gave up his pacifier too, and in case you're wondering, yes he's still very stubborn and knows exactly what and when he wants to do things). Since William gave me such a hard time, he made numbers three and four (Robert and Dylan) seem like it was easy peasy (they were not by the way). Now I'm on number five and number six (at the same time) and it's looking like Olivia, who's only fourteen months, will be potty trained before Joseph, who seems to be taking after William. Scroll down to read a few of my tips on how to how to potty train two kids at once.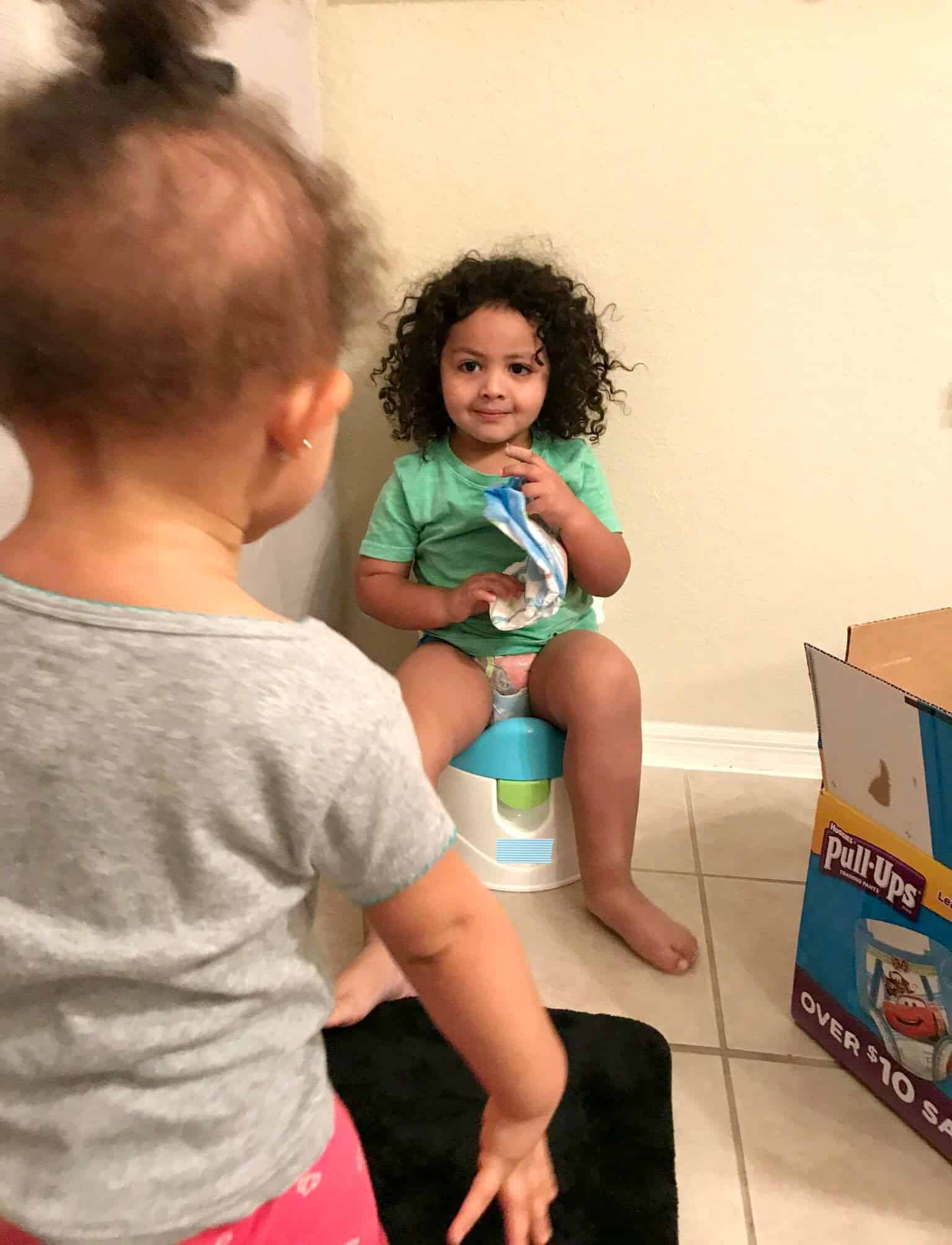 Potty training is not something that happens overnight and it's definitely not easy, especially when it's two kids at once but the process can be made a little more fun with a few essentials and a whole lot of patience! Scroll down to read how to potty train kids two kids at once.
How To Potty Train Two Kids at Once
Take them to the bathroom with you. If you have a girl, mom (or a willing older sister) can take them to the bathroom and vice versa. Kids love to imitate everything and taking them to the bathroom with you is an important first step to potty training.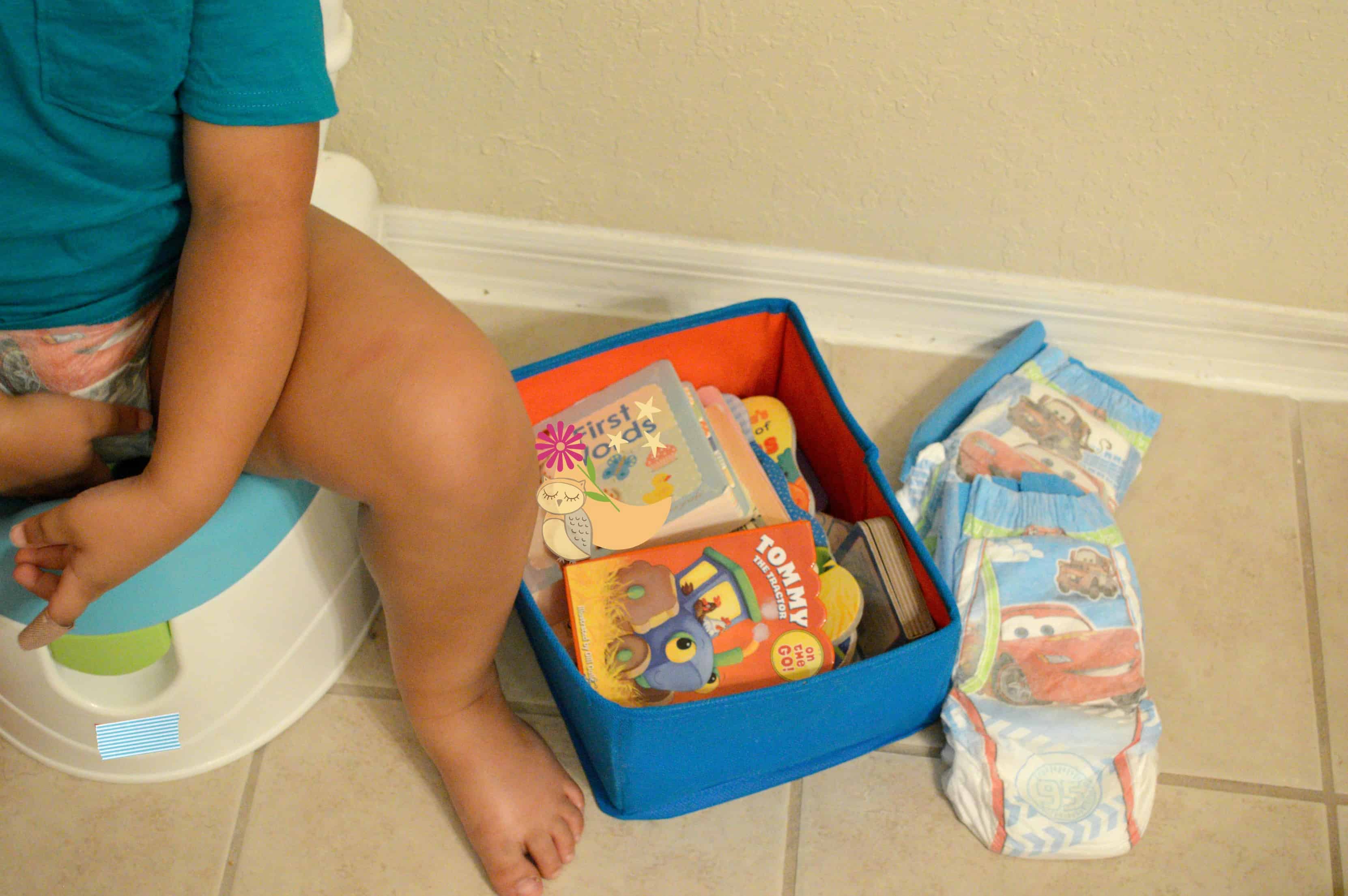 Make potty training fun! Each child has their own personality and that plays a big role in potty training! I love how The Potty Partnership breaks it down based on personality type and then give it an adorable animal to identify with (click here  for more info on the The Potty Partnership). For Olivia, who's like the owl, sharings traits of being detailed, careful and following directions, we've brought her doll so she can practice by sitting the doll on the potty. Joseph is most like a squirrel, who's energetic and drive. We keep a few of his favorite books nearby to help him focus. I've even brought my phone with us and played some of their favorite music, something they both really enjoy. The idea is to make the process more approachable by including items they're already enjoy.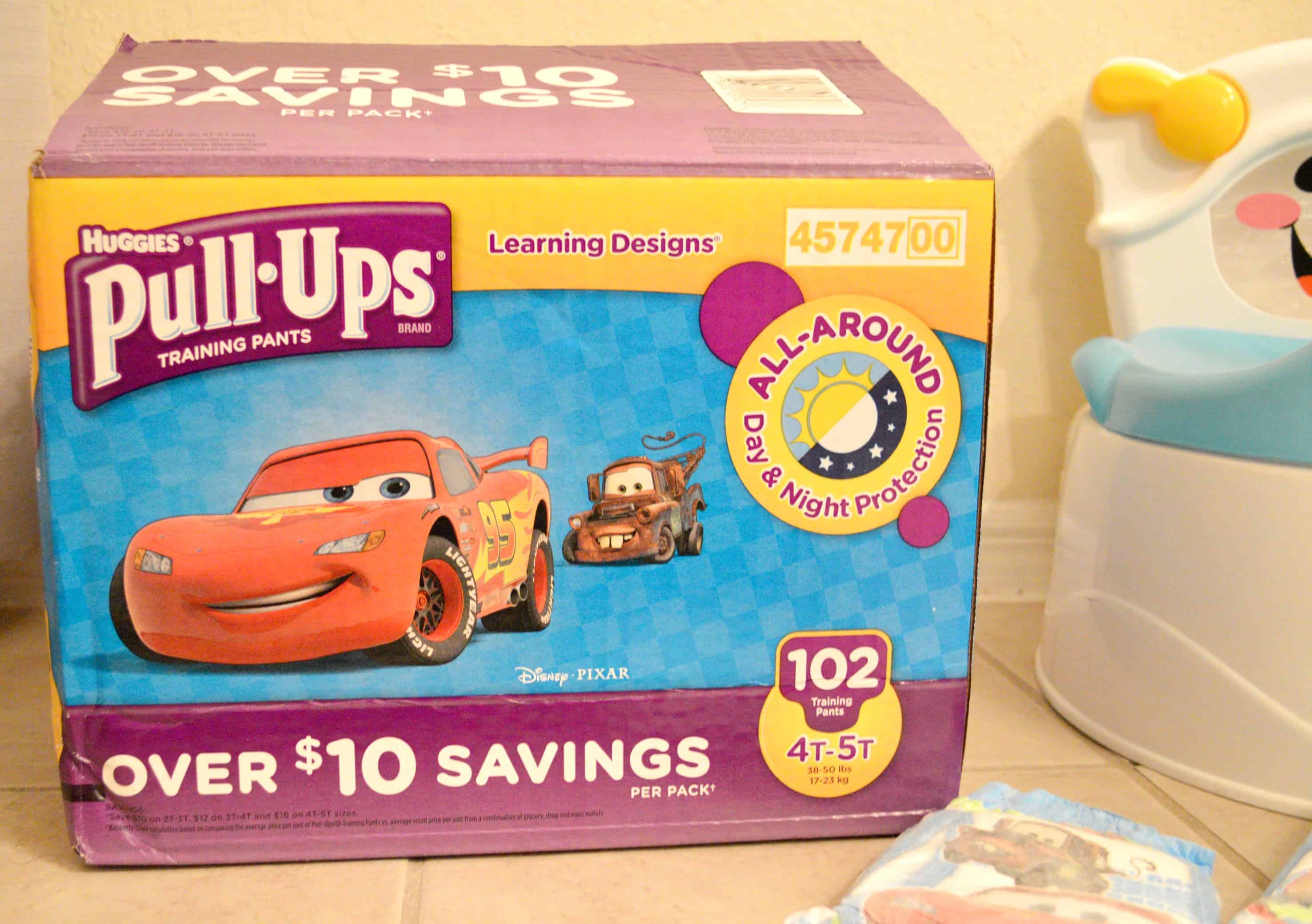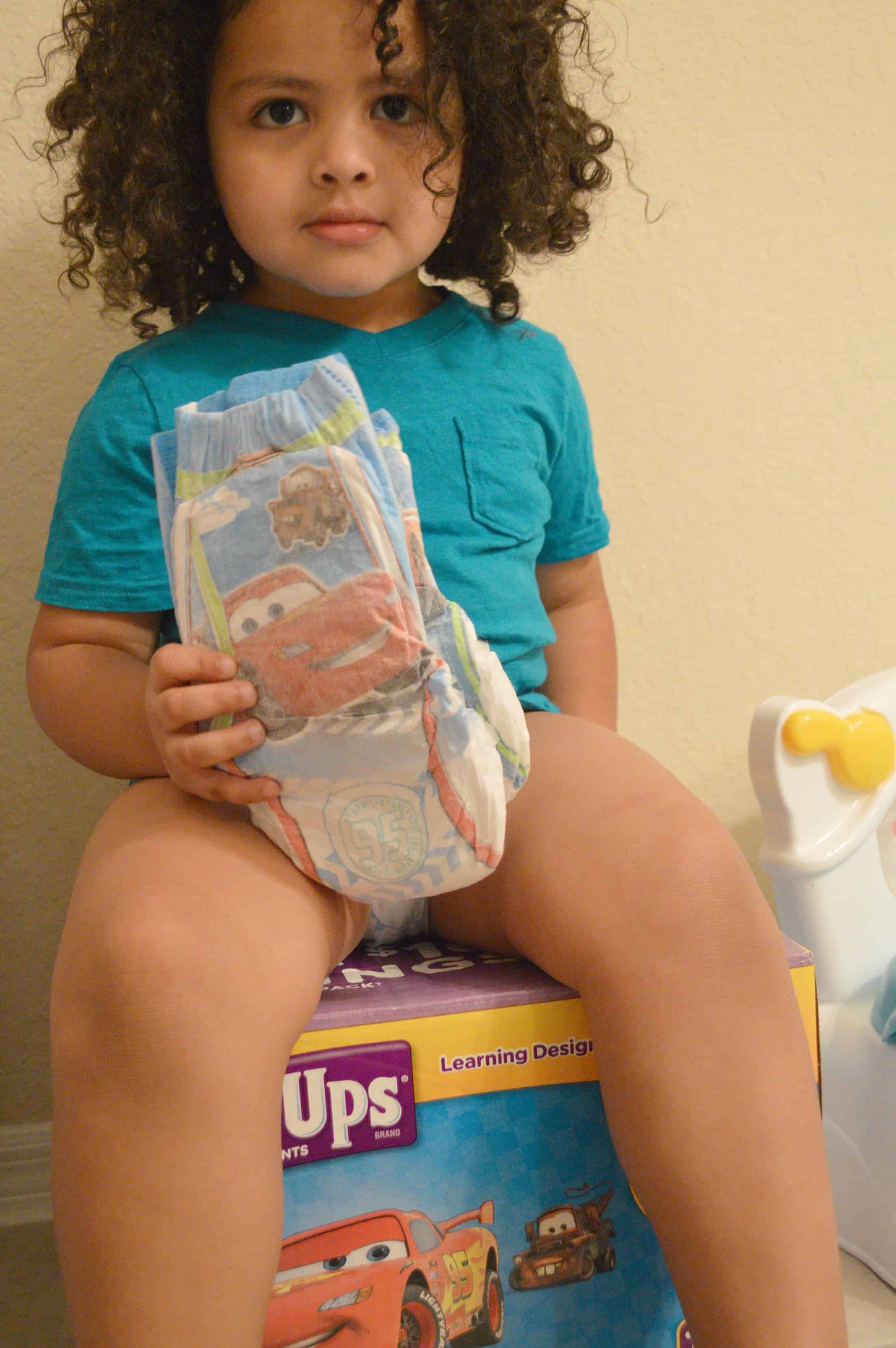 Use Pull-Ups® Learning Designs® Training Pants. I wish I would have used pull-ups with my oldest it would have made the process even quicker! The pull-ups that we buy at Sam's Club (love that I can stock up on the pull-ups while buying my other household essentials) are trusted by parents and loved by kids, have an underwear-like design that are comfy and they also help teach toddlers how to put them on and take them off, which is a great way to encourage them to be independent. They also have a fun and handy design that fades when wet to help promote learning. As for my favorite part: Easy open sides – for quick and easy changes when they need it!
Buy two potty's! One for the bathroom and one where they can familiarize themselves with it (we chose the play room). Olivia figured out how to sit on hers when she was only 10 months old.
Last but not least, keep a routine with both kids at the same time. All siblings want to do what the other is doing, so why fight it? When the kids wake up have them brush their teeth and sit on the potty for a few minutes. Do it again after snack time, before nap time and then again afterwards. The idea is to make it repetitive, even if they don't actually use the potty so that they will eventually automatically walk right over to it.
How To Potty Train Two Kids at Once
These are my five ways to easily potty train two kids at once. Do you have any tips and tricks that have worked well for you?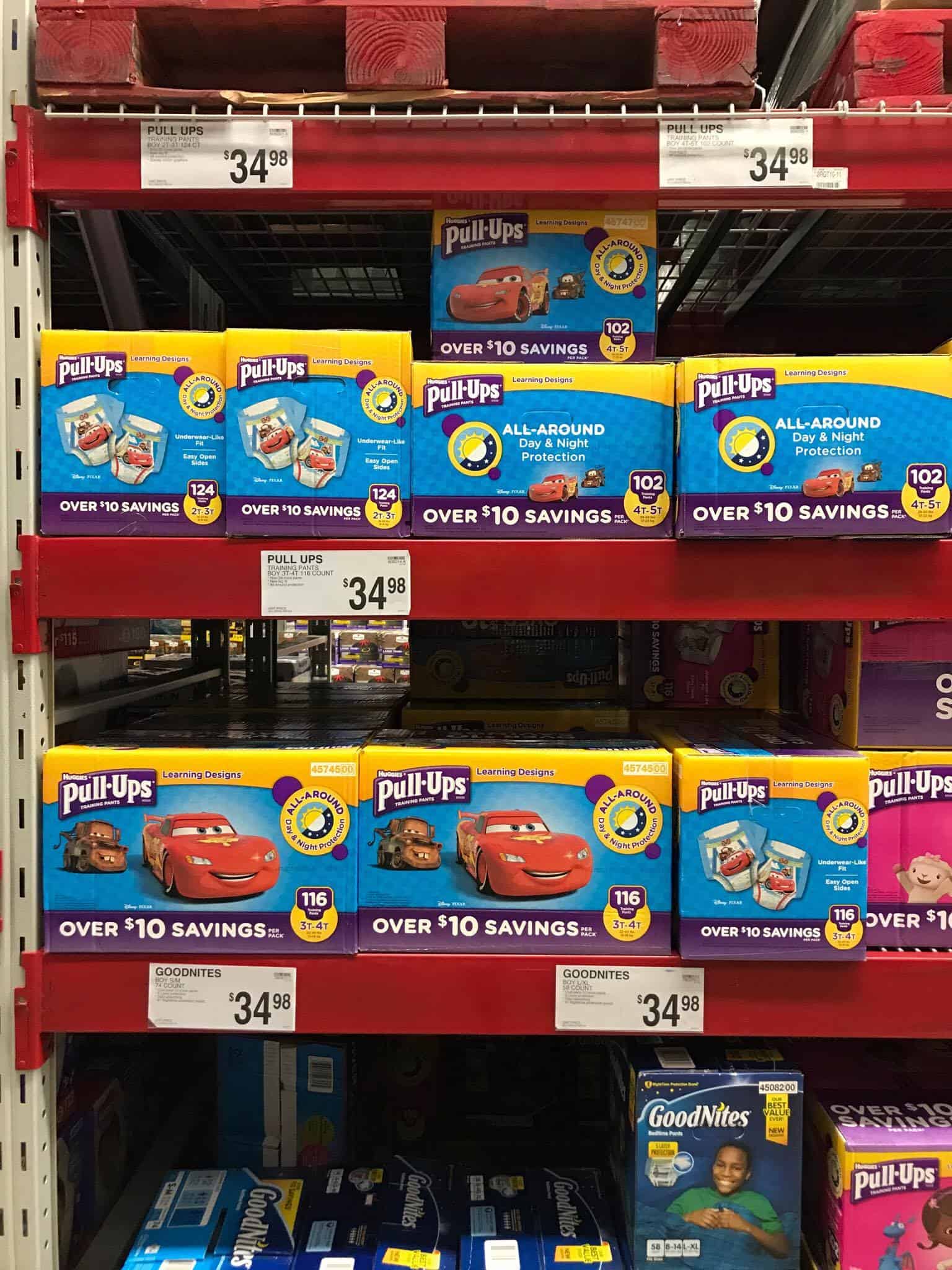 Click here to order the pull-ups seen above from Sam's Club who offers free shipping, free pick-up, AND Membership cash back!