This post is brought to you by Boudreaux's Butt Paste® and The Motherhood. All opinions are my own. #sponsored
When it comes to parenting, I've always followed this old, wise saying: "If it ain't broke, why fix it." It really can apply to just about any situation, but the one instance that it has made the most sense to me was with my kids. I remember when I first became a mom, I would take advice from family, friends and even doctors. Once I had my third (Dylan), I wised up and found my own way of getting things done and as I got busier I even added hacks that I still use till this day. On most day they make my days go a lot smoother and the days that they don't I've learned to just roll with the punches. Scroll down to read my mom hacks that really work!
Mom Hacks That Really Work

1. I get tons of messages from new moms asking me how I get it all done. The first thing I tell these moms is that I don't get it all done and I'm okay with that. When I do get a lot accomplished, I give thanks to my playpen! They may seem big and bulky, but playpens are available in compact sizes that can easily be folded up and put away.
2. I get that diapers with cartoons on them are a lot of fun, but if I were to tell you that I spend less than $80 per month on diapers (and pull-ups) for three kids, would it convince you to try a store brand? I always bought the cute ones too until I had Joseph and was gifted a box of store brand diapers. Of course I had to try them, and when I realized that they were just as good, I never went back to the more expensive ones! Not only was I saving money, I gave myself the opportunity to frequently change my rash-prone kids' diapers more frequently.
3. Stock up on essentials! I think it's safe to say that most moms are extremely busy and more than likely always tired. So if you're anything like me, a run to the store seems like too much work. I buy everything in bulk and keep small baskets throughout the house filled with essentials, like an extra pacifier and a favorite toy for fussy diapers changes. I also have designated baskets for wipes, diapers, and Boudreaux's Butt Paste® (I giggle like a kid every time I say it and it's actually part of the reason why I love the product).
Now, for those who don't know what Boudreaux's Butt Paste® is, here's a quick history lesson. It's the paraben, preservative, and phthalate-free diaper rash ointment by pharmacist and father George Boudreaux in 1978. The product came about after parents (like myself and most moms) started getting serious about seeking a product that actually worked for treating their children's diaper rashes. Butt Paste® quickly became popular with locals at first, and then after pediatricians inquired about it, it quickly became a nationwide favorite!
Why I love Boudreaux's Butt Paste®:
It has three formulas that help protect and treat a baby's diaper rash – Original, Maximum Strength, and Natural (the selection is important to me because all my kids have sensitive skin) with the ability to kick some rash by providing relief to a baby's tender skin. Each product uses simple and effective ingredients that instantly protect irritated skin. Want to give Butt Paste® a try? Visit your local store page at Walmart.com! They're running a special now through the end of March  – $1.50 off any one 4oz Tube and $2.50 off any one 14oz Jar. Butt Paste® even has a loyalty program, Rash Kickers, where you link your social accounts and share their content for a chance to receive free prizes (March winners will receive a Rash Kicker Kit with a onesie, bib, diaper cover, play block, baseball cap, lunch box and product) and exclusive content with coupons. This promotion is subject to terms and conditions, while supplies last, must be 18 or over to participate. For more information, click –http://www.buttpaste.com/reward-program.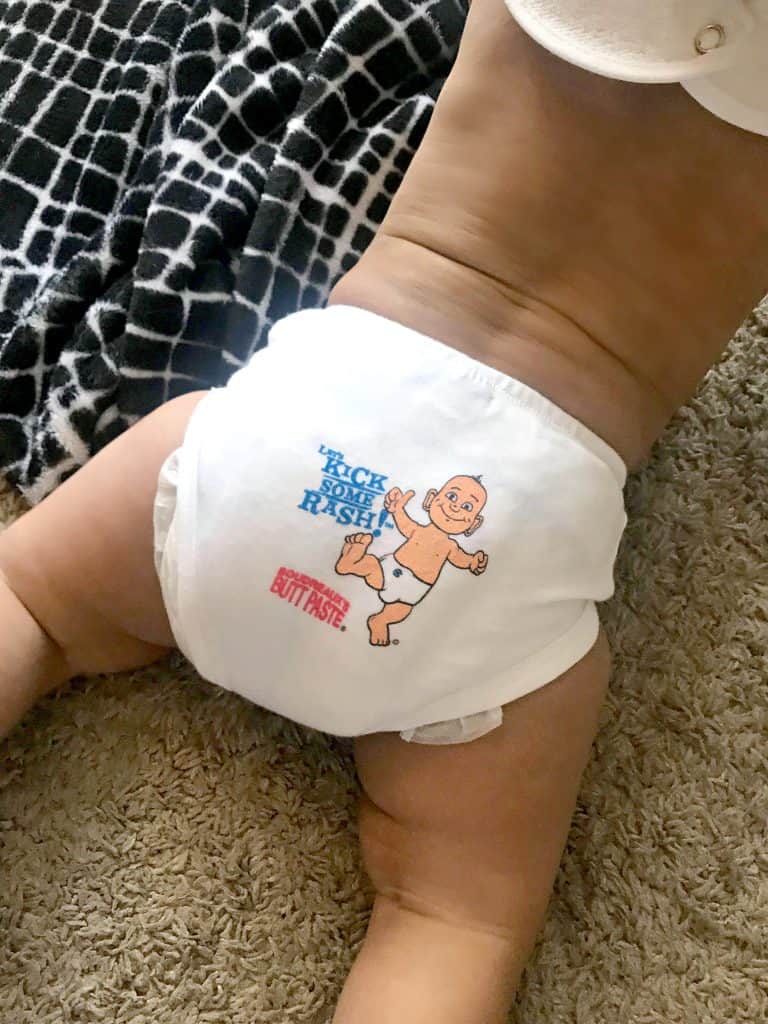 More Mom Hacks That Really Work below!
4. Make the most of your time and focus on quality not quantity. I don't always have the time to give them a bath and do a full bed time routine. I read to them while they're in the bath and I've even played them their favorite music and put them right to bed. As long as they go to sleep with a smile, I feel accomplished!
5. Lastly, but most definitely not least, keep a separate bucket or two with toys that kids don't play with as often. It's the same concept as earlier, except with toys instead of supplies. You can even fill these buckets with inexpensive treats you may find on sale, like stickers or a new rattle for the baby. This is my go-to strategy when I have an important phone call to make or for when I need quiet time.
Do you guys have any mom hacks that really work to add?