After six kids you'd think I'd have a solution for picky eaters but I don't. Instead I've learned that it's more import an tot teach them to make healthy decisions in the foods they eat and in the process have fun with it. For the most part this works with serving certain foods in creative ways but on days where we need a little more encouragement I turn to must have products like the ones below. Below are some Snack Time Fun & Favorites!
We're a big family, so portability plays a huge part in my decision making process when I buy stuff for the kids. This Snack In The Box is the perfect way to turn fruits, vegetables or favorite cereals into snacks you can eat on the go, making healthy snacking options easier for everyone.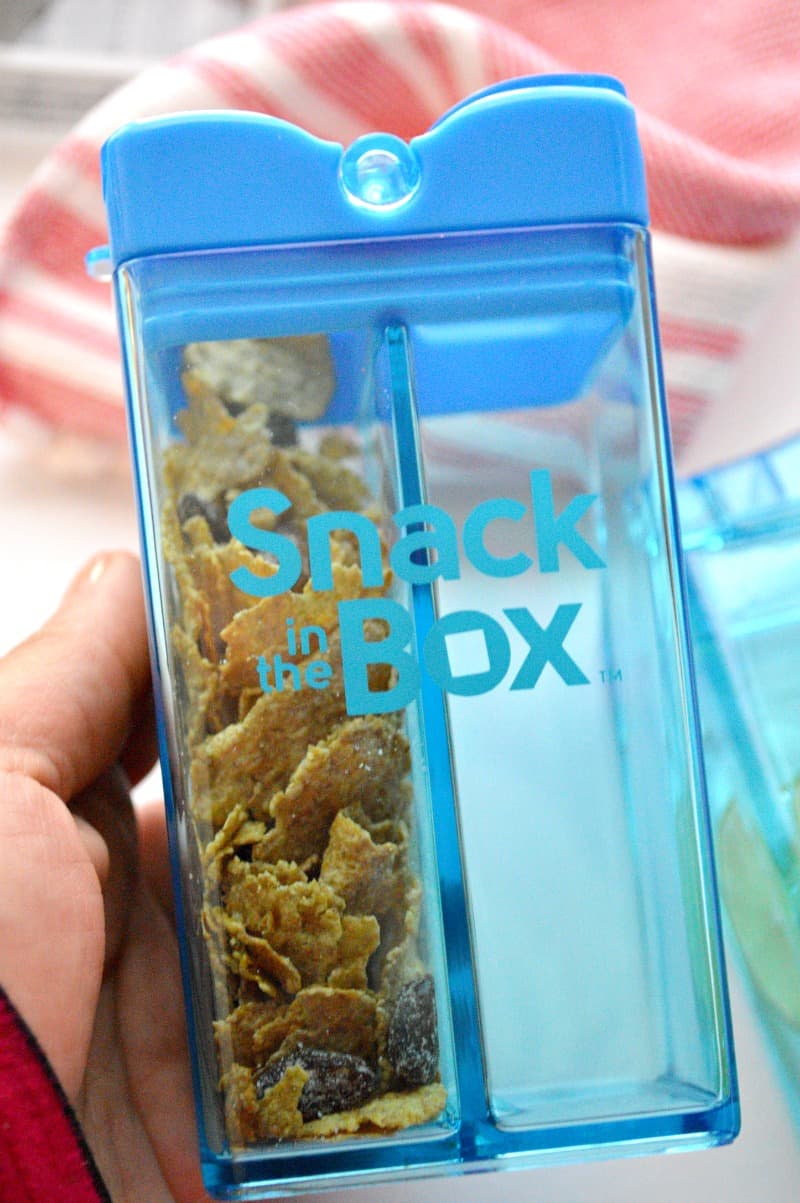 We've all seen and bought juice packs, obviously. Just about every kid loves them. Joseph loves the little box and straw, and I love that they also made Drink In The Box  possible for fruit infused water or just plain old water. I even used them a few times myself!
I'm always looking for way to introduce new foods to the kids. Even if they turn their nose up at it, we keep finding new ways to serve them in the hopes that the kids will discover and love something new! Last week, Joseph discovered his love for brown rice (weird, I know lol) and I was so excited to make him a variety of dishes with the brown rice. This Learning Resources Healthy Foods Magnetic Set allows kids to independently mix and match different healthy foods in a fun and visual way! Joseph was naming all of the different fruits and veggies, then adding different items to them. When we sat down to eat, he said "can I add the peas now?" I love it!
Who doesn't love pancakes? Incorporate the classic breakfast favorites with the new game Pancake Pile Up (available at Target). My kids love seeing how high they could stack 'em and it makes Joseph giggle when they crashed. It makes a great gift!
I pack just about everything but the kitchen sink when I go out with my little ones, so when I saw this Collapsible Bowl, I squealed with delight! These modern looking bowls are perfect for camping or when you're out for dinner and want a give a small amount to the toddler (that's what I used it for) and they're small enough to stash in just about any bag!
Transtioning between a bottle and a sippy cup can often times be hard on kids, but in our case I found it was more of an obstacle between the sippy cup to a regular cup because it meant possibly making a mess just about anywhere Joseph went.The TOMY Mickey Mouse Sippy Cup (available at Walmart) is a game changer! So cute, easy to use, mess free and Joseph loves the big boy look of he cup.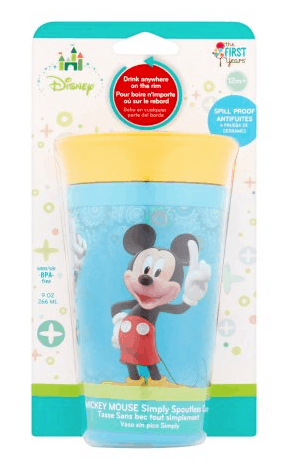 Look mama no hands!
These are just a few of the times that made the entire month of February, which happens to be National Snack Food Month, a lot more fun and educational! How do you make snack time fun?
**Products were sent for review, but all opinions are my own.