I miss the cool fall days! Right now it's still feels very much like summer outside and normally we have to wait until November to actually feel a little chill in the air. My outfits are pretty limited because it's way too hot and I can't layer too much. Anyway, for those who are lucky enough to be experiencing the cool fall weather but still want to keep your summer pieces out a little longer, it's pretty easy if you have some key pieces! Scroll down to read How To Style: Summer Pieces For Fall
How To Style: Summer Pieces For Fall
Denim Jacket
A classic that will never go out of style. Wear over all of your favorite summer dresses and add some tights and or booties! I even like how a denim jacket looks peaking out beneath a coat!
Chunky Knit Sweater
For a cozy feel try a chunky knit sweater with maxi skirts or layer over bright tank tops, and pair with warm leggings.
Sweater | Maxi Skirt | Animal Print Slides
Bomber Jacket
I love bomber jackets!  Pair with a sexy little white dress and booties for a edgy look.
Bomber Jacket | White Dress | Bootie | Green Satchel
Sweatshirts
Sweatshirts are no longer considered lazy and sloppy. Pair now with shorts and skirts and later with a pair of leather bottoms and heels for a beyonce-esque look. Tip: go inexpensive and buy a few in different colors and if you happen to find a white  or brown one buy a few – those are the best!
Faux Fur Vest
For some glam try a faux fur vest. A perfect outfit would be a faux fur vest, your favorite striped tee, white jeans and booties!
Opaque Tights
Opaque Tights are a no brainer. Black will go with everything from shorts and skirts while colored leggings are fun way to add color. **Pair with a long oversized hoodie for a sexy and comfy look!
Add Some Brown Accessories
The color brown screams fall! Add some accessories to instantly give your outfit a warm fall look.
How To Style: Summer Pieces For Fall
How do you guys transition your outfits for fall?
More Fall Style!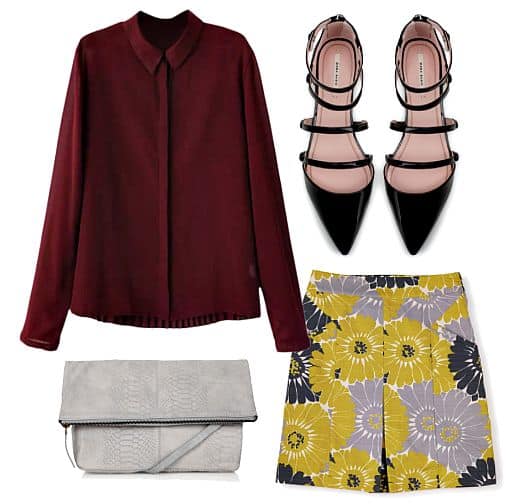 SaveSave
SaveSave
SaveSave
SaveSave
SaveSave
SaveSave