As I made my usual Sunday Target run, I made the obligatory stop at their Dollar Bin section which is all decked out for Valentines Day. Now, Target's Dollar Bin section is always top notch, but I find that their Valentine's Day selection is a favorite! Gifts, decor, and even Valentines Day goodies for the kiddies. I went through it all trying to find Olivia a little gift for her first Valentine's Day and, as usual, I came out with a lot more and was able to snap a ton of pics of Targets Valentine's Day Dollar Bin picks and other goodies through out the store.
Mugs to serve your loved ones a cup of coffee.
This dream catcher was what I bought Olivia for her first Valentine's Day. I plan on hang in it on her room.
Cute dishes that can hold jewelry on a vanity!
Cute pillows for the bed or sofa. Great gift idea for a tweens room.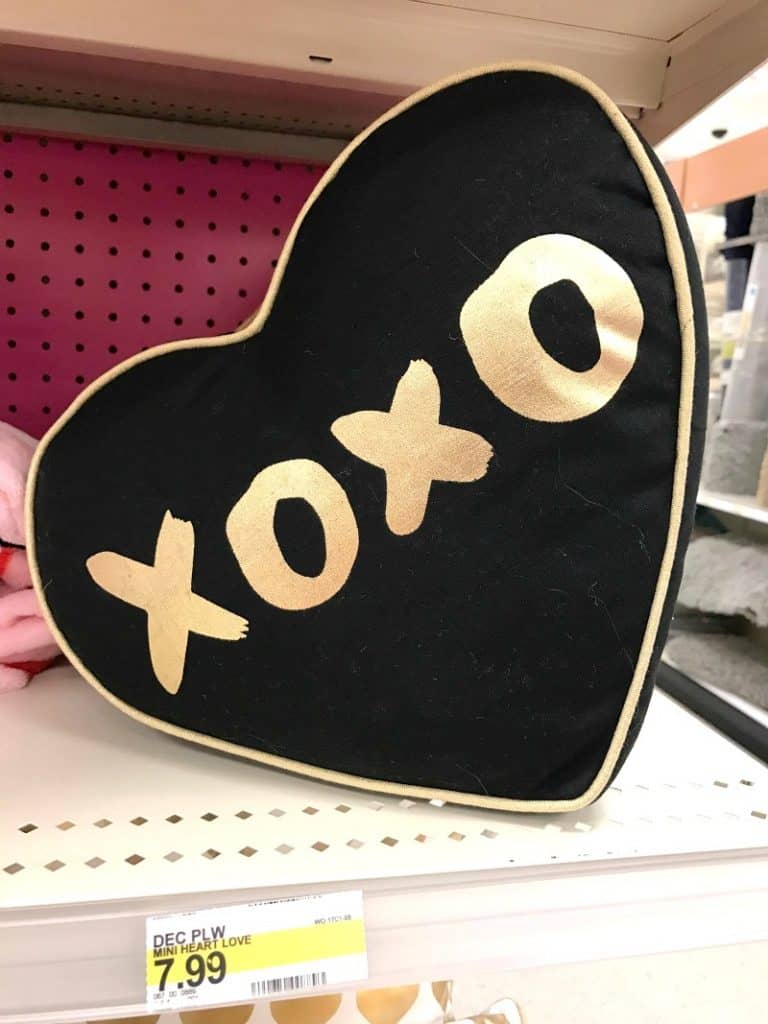 Hearts that can be filled with goodies! This is perfect for kids!
Cups that would make a pretty vase!
How perfect is this heart stopper?! All that's missing is a bottle of wine! 🙂
Have you seen Target's Valentines Day Dollar Bin picks?
———————————————————————————————————-
Click on image below for a sweet treat that would make a perfect Valentine's Day gift!