These three ingredient strawberry cookies are delicious and really easy to make! The perfect treat for Valentine's Day or even Easter! Scroll down for the easy recipe!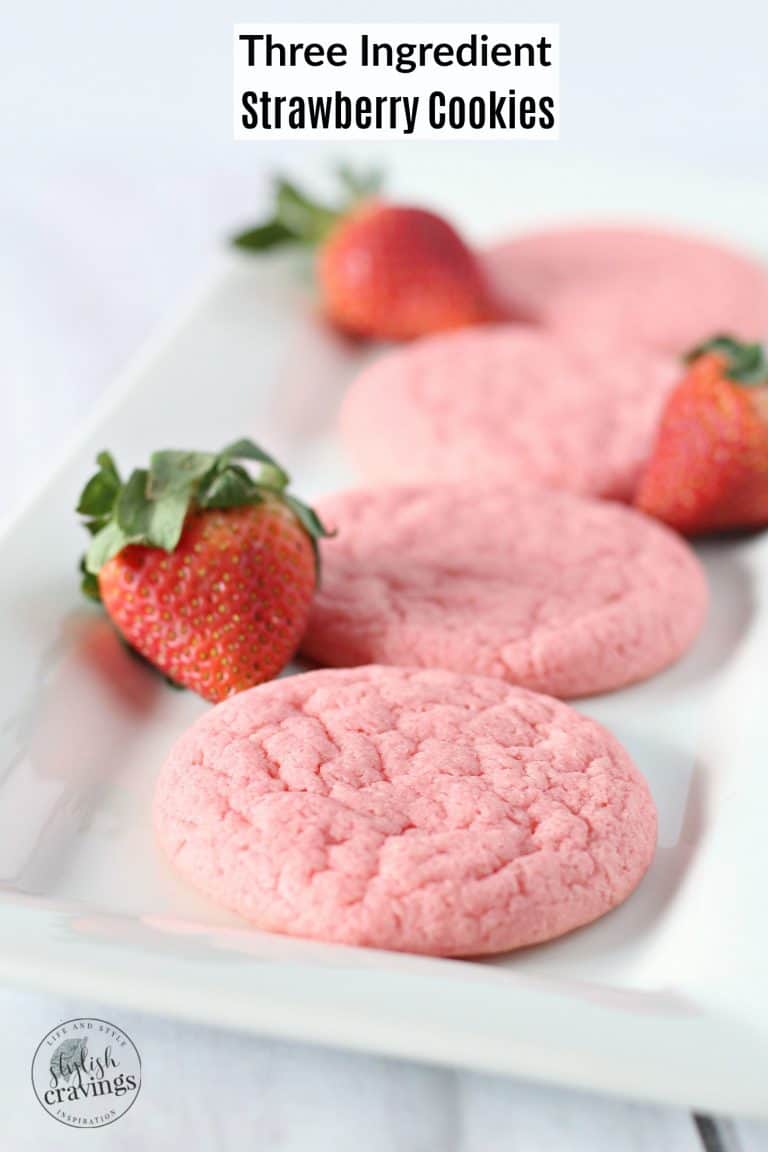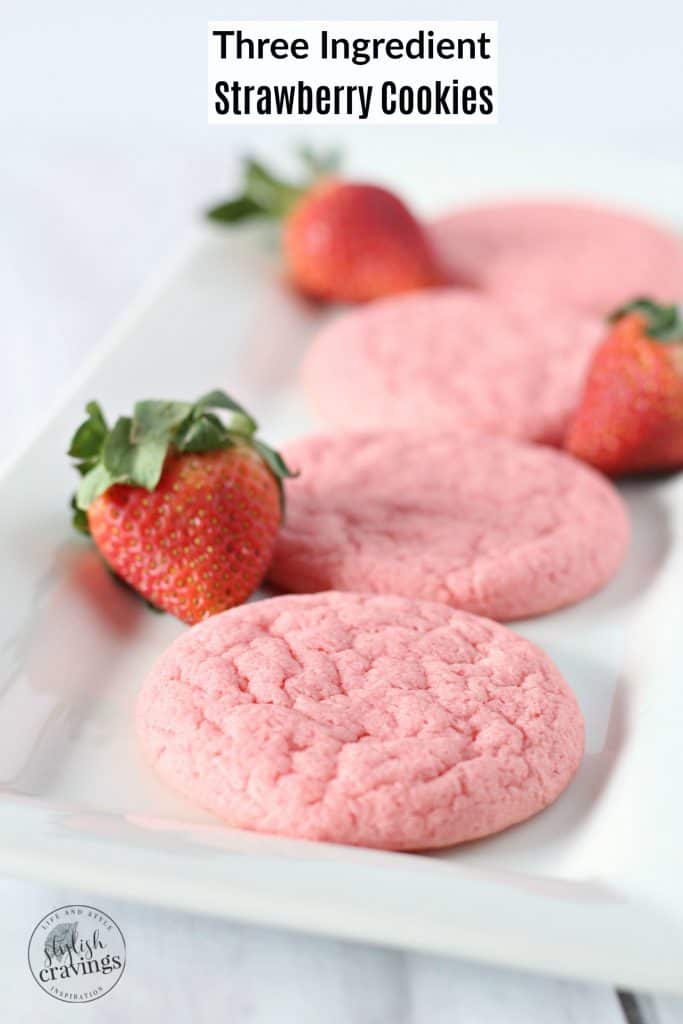 I'm all about easy and delicious recipe and these cake mix strawberry cookies are exactly that! A go-to recipe for year round treats that even the kids can help make! The first time I made these strawberry cake mix cookies was for Olivia's first birthday and they were such a big hit!
Three Ingredient Strawberry Cookies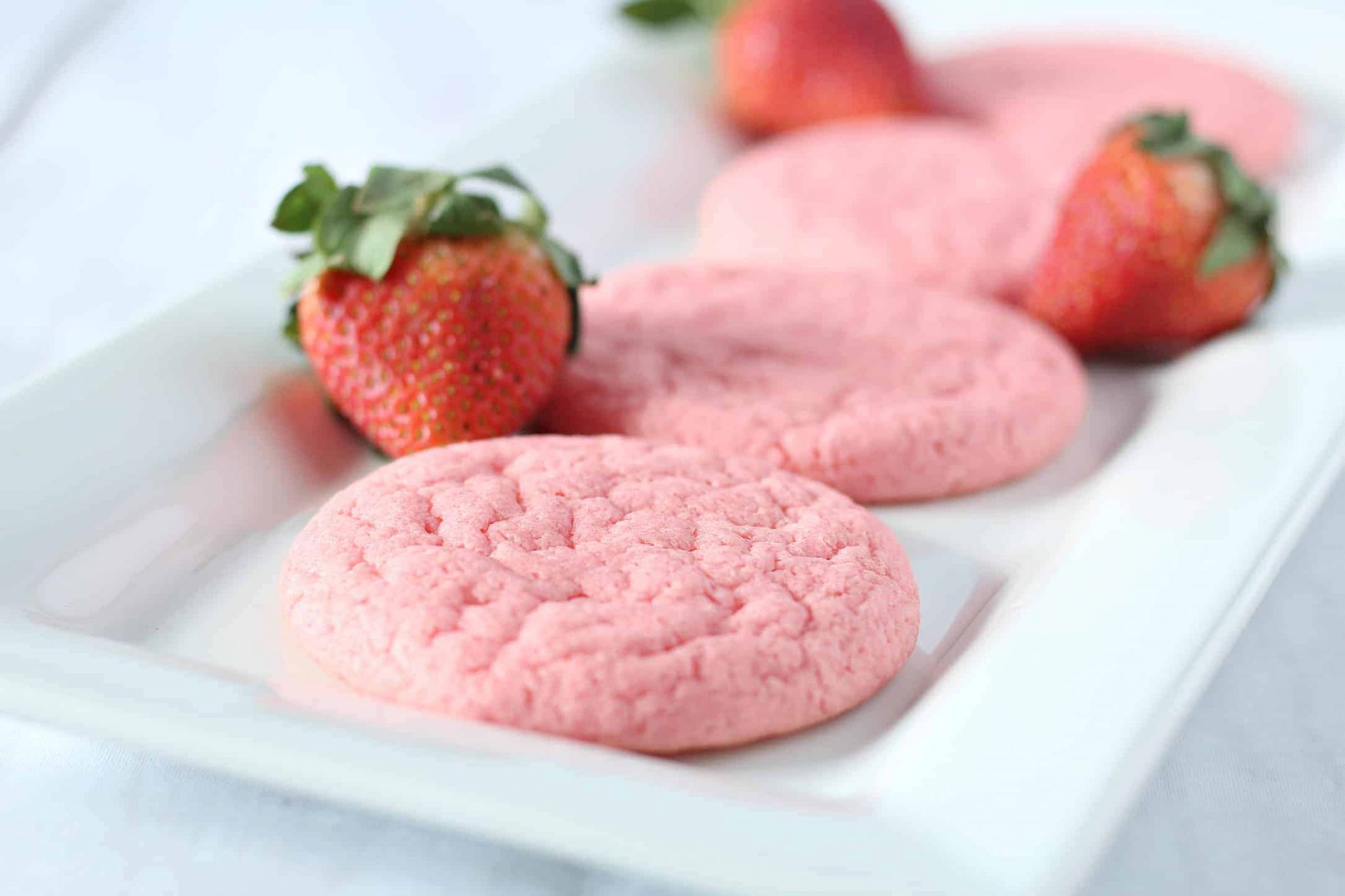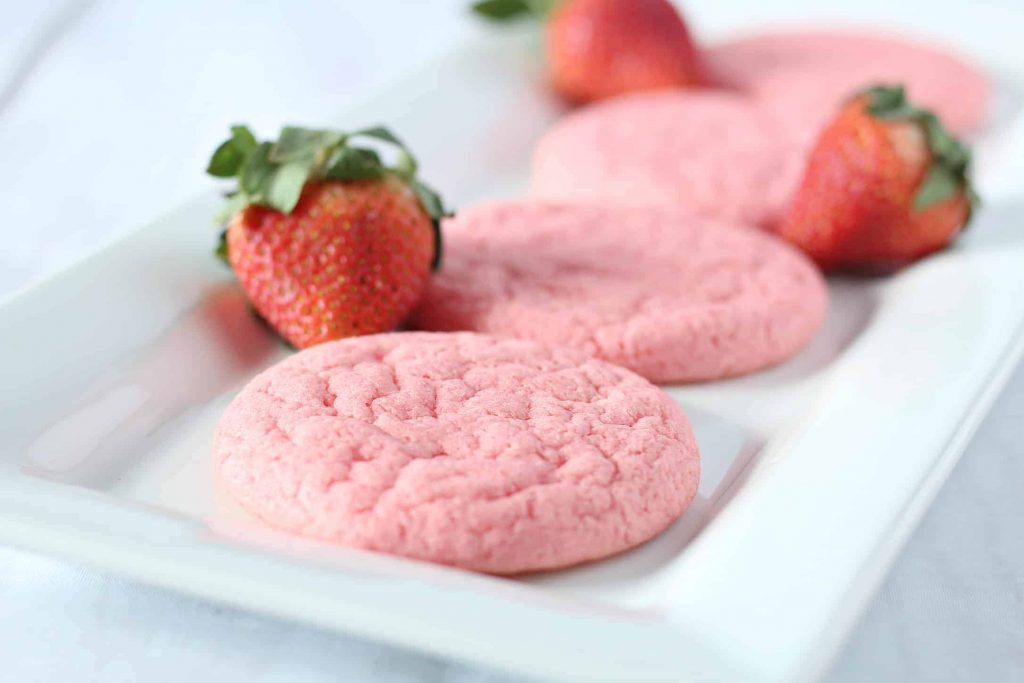 Using cake mix in cookies is an easy hack to make a deliciously soft cookie! I kept it simple this time but you can also customize your cookies by adding chocolate chips, sprinkles, or icing! You can even make ice cream sandwiches too! This easy cake mix cookie recipe is perfect when you don't have the time to bake cookies from scratch!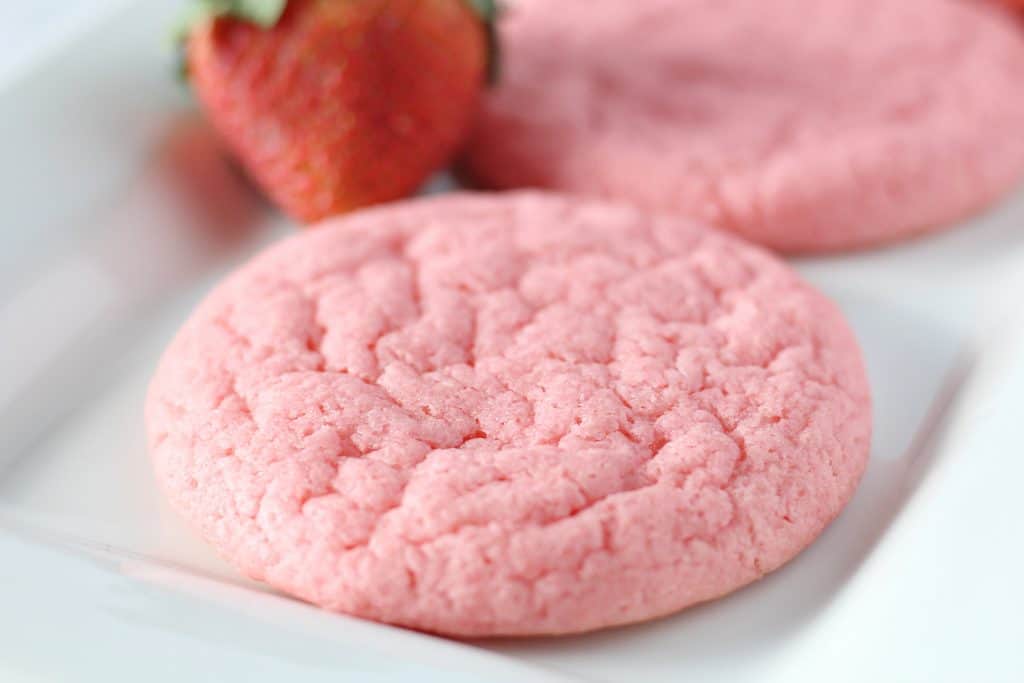 Serve them at baby showers, for Valentine's Day, Easter or create a cookie bar where guest can customize their own cookies!
More recipes you'll love:
Individual Pineapple Upside Down Cake
Strawberry & Champagne Cake Balls
Brownie Made With Yogurt
Ingredients:
1 box of Strawberry Cake Mix
2 Eggs
1/2 a cup of Oil
Three Ingredient Strawberry Cookies
Step by Step:
1 Start by placing all ingredients into a mixing bowl.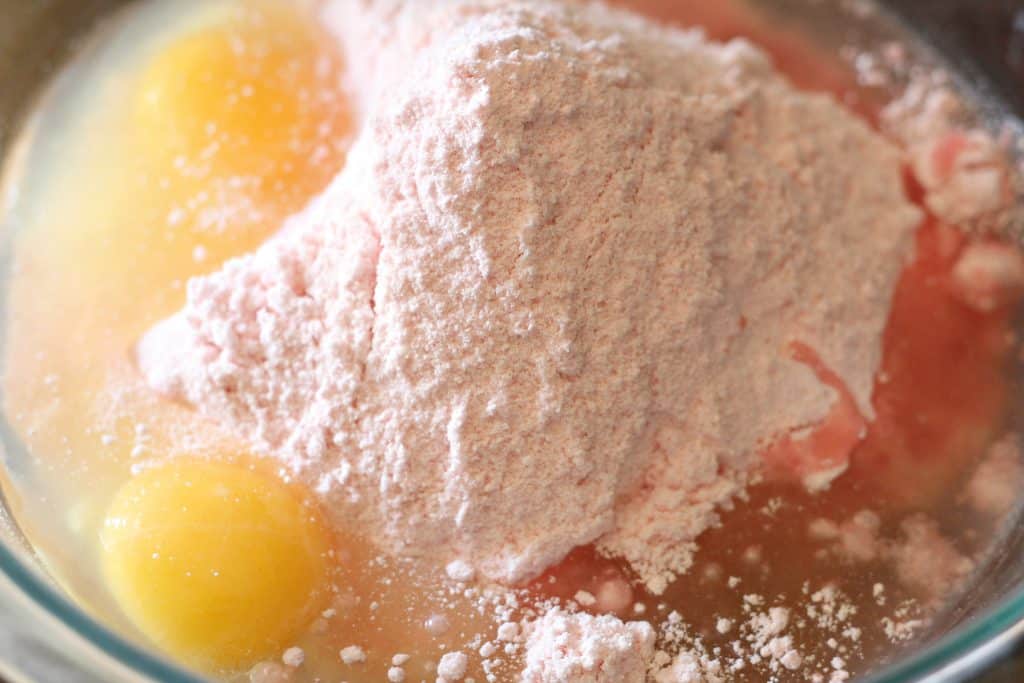 2 Mix until well combined.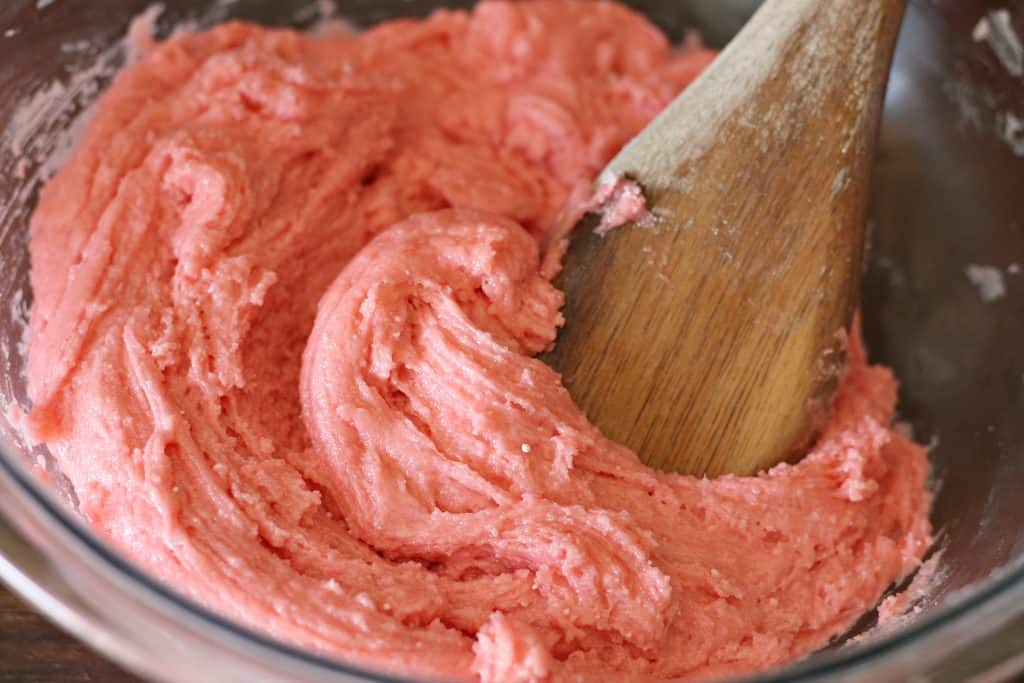 3 Place in the fridge for 30 minutes to stiffen.
4 Roll into 1 inch balls and then gently flatten with the palm of your hand.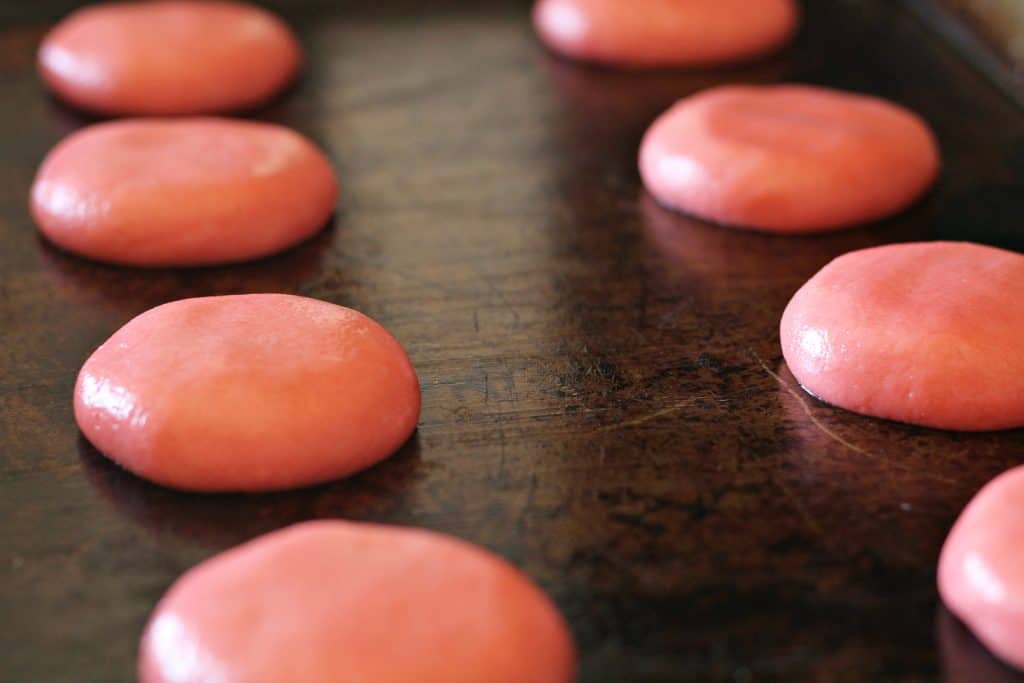 5 Bake at 350 degrees for 10 minutes.
6 Let cool.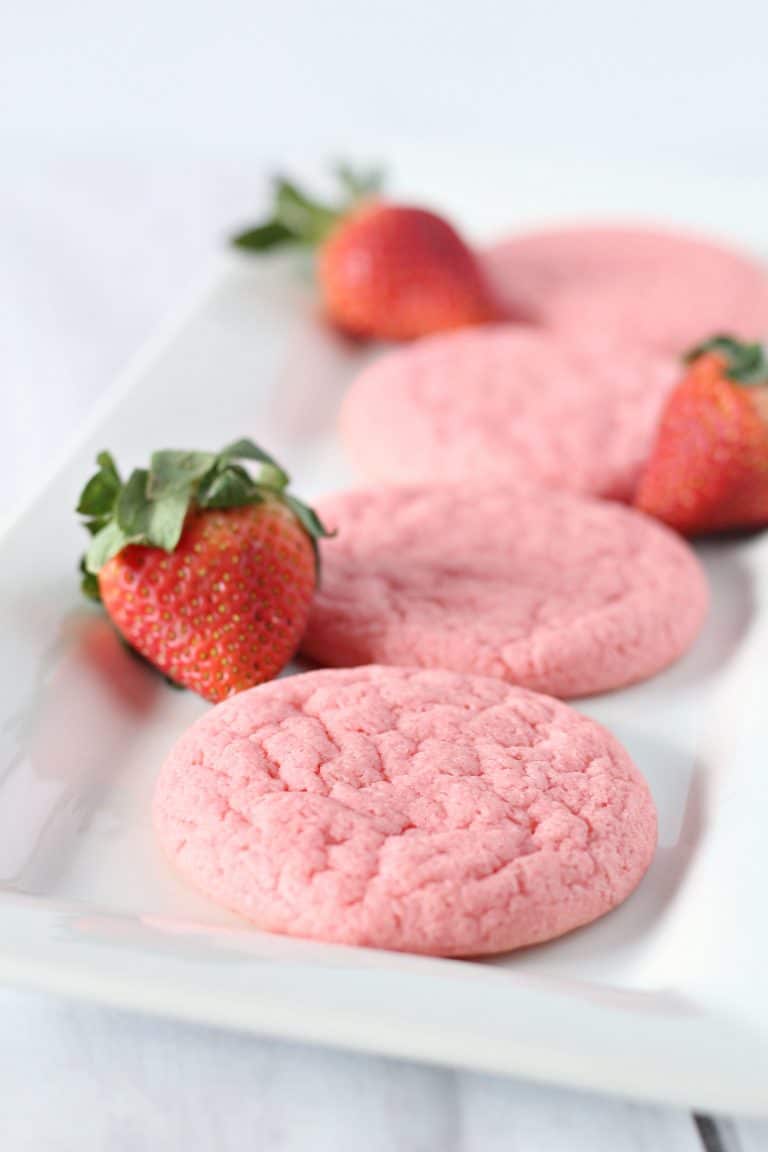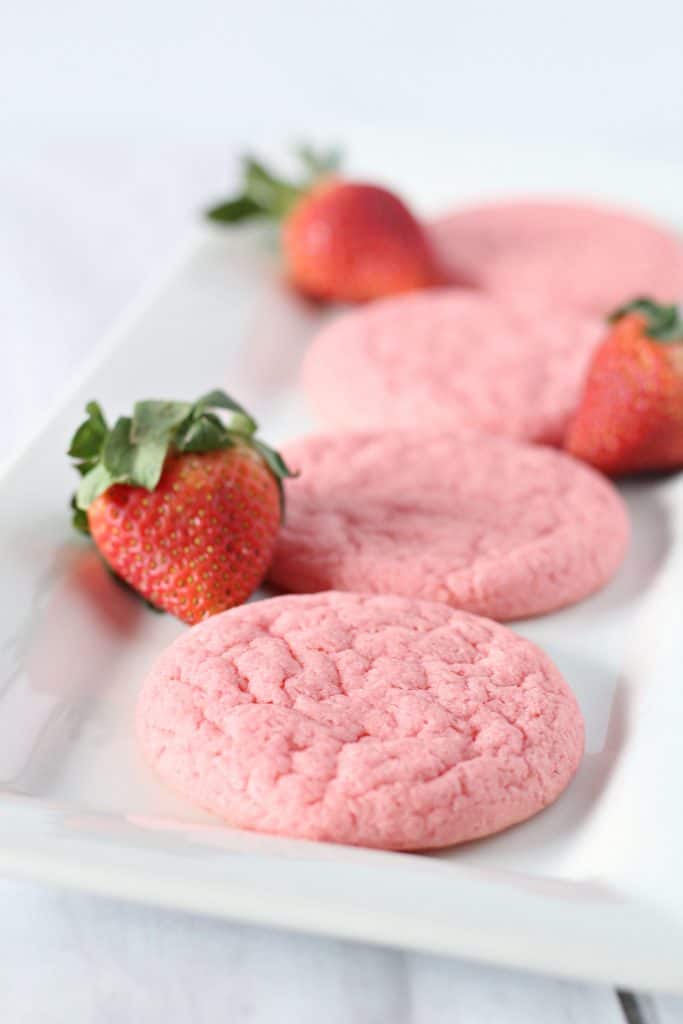 7 Serve and enjoy!
Tip: As soon as the pink starts to brown remove them right away. Allow cookies to cool before serving!
Pin for later!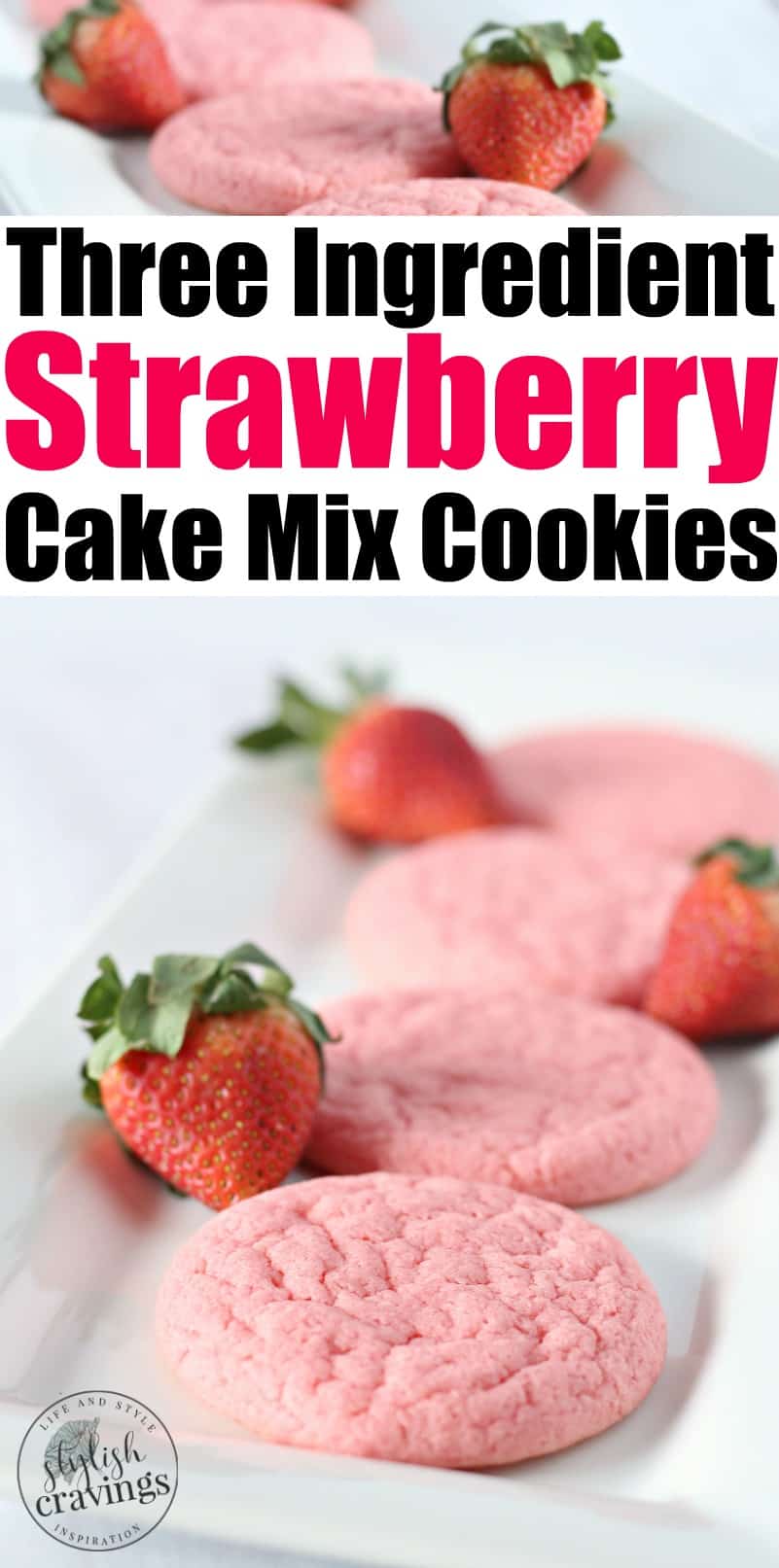 Click here to follow me on Pinterest where I share more easy to make treats, dinner ideas, Keto recipes and much more!