These Champagne & Strawberry Cake Balls make a quick and delicious dessert! Serve them for Valentine's Day, Birthday's or keep them handy for a special end of day treat!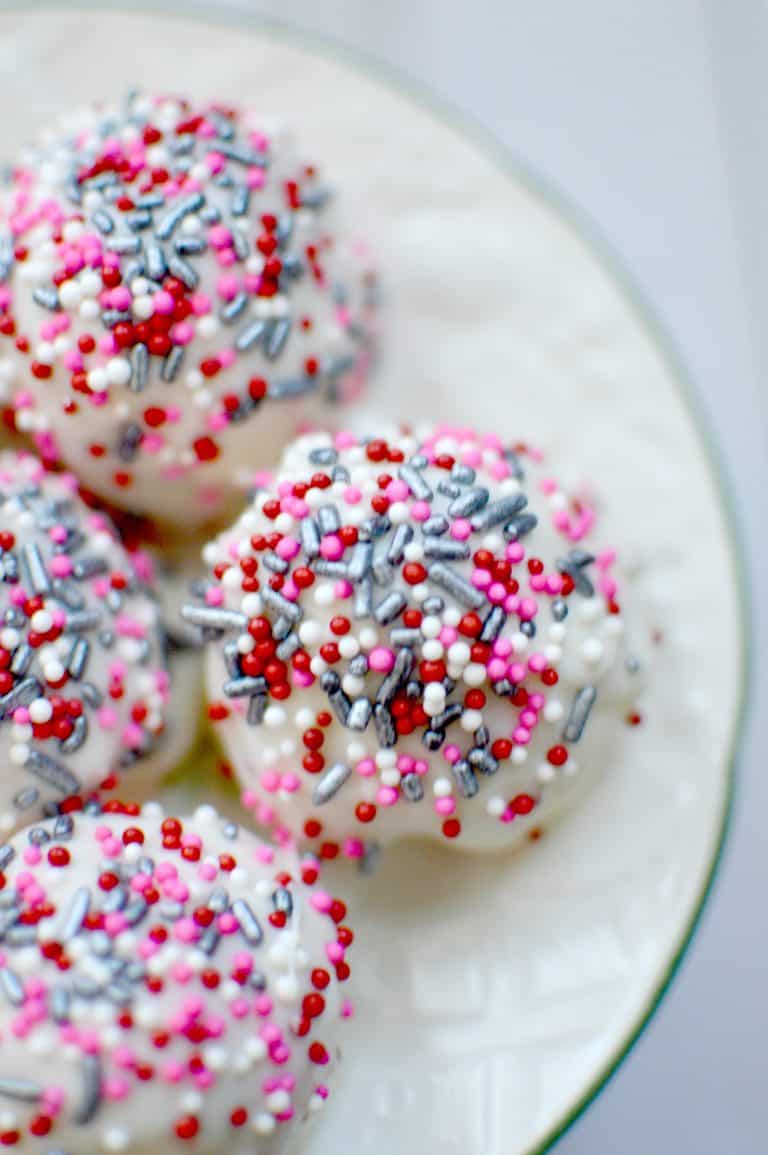 champagne & strawberry Cake Balls
I've seen so many cake ball recipes floating around on Pinterest and they always looked somewhat difficult to make. This weekend I decided to give it a shot and make them myself! I was pleasantly surprised at how easy they were to make. I decided to add champagne to the recipe in hopes they can be this year's Valentine's Day treat for Franklyn and I. Scroll down for the champagne & strawberry cake ball recipe.
What You'll Need To Make Cake Balls
Strawberry cake mix
1/3 cup of vegetable oil
3 eggs
16 ounces vanilla cake frosting
1 1/4 cup of Champagne
Sprinkles
24 ounces of white chocolate chips
How To Make Champagne Cake Balls
Add eggs, oil, cake mix and champagne to a large bowl. Cook according to the instructions on the box.
Let cool and then crumble cake and mix with frosting. Refrigerate overnight or for 3-4 hours.
Roll into balls (if the mixture is sticking you can either wet your hands a bit or use a touch of flour to keep them from sticking) and place in freezer for 1-2 hours  (the longer you can leave them in the better).
Melt your chocolate. Using two forks (I found that this way easiest way) gentle pick up cake ball and dip into chocolate.
Add sprinkles and refrigerate for a few hours.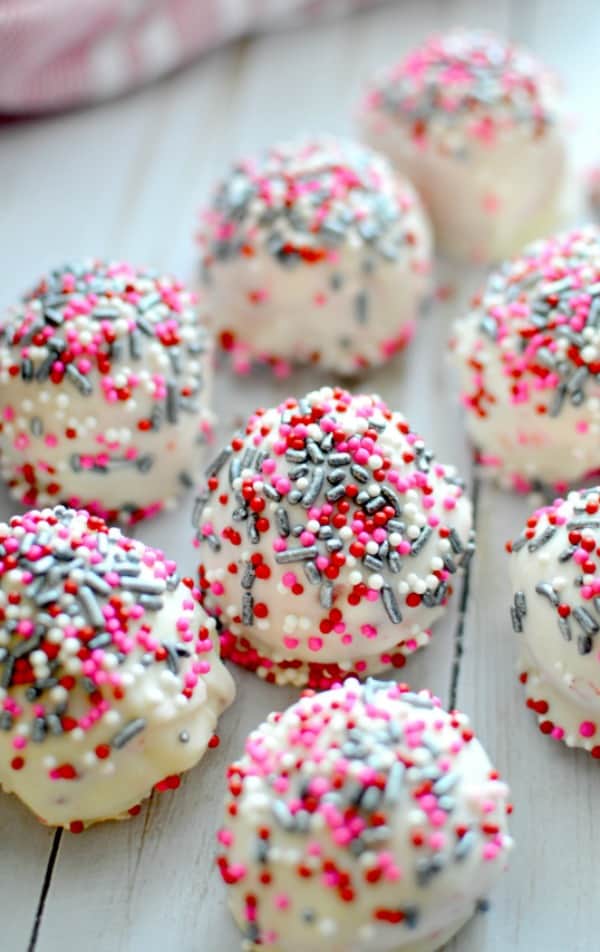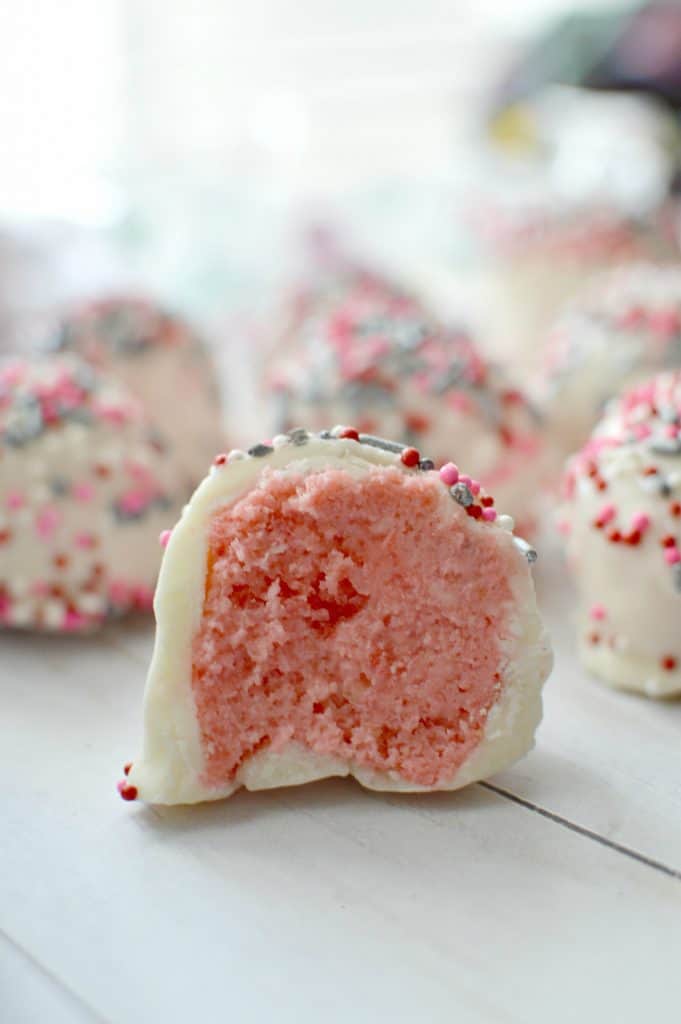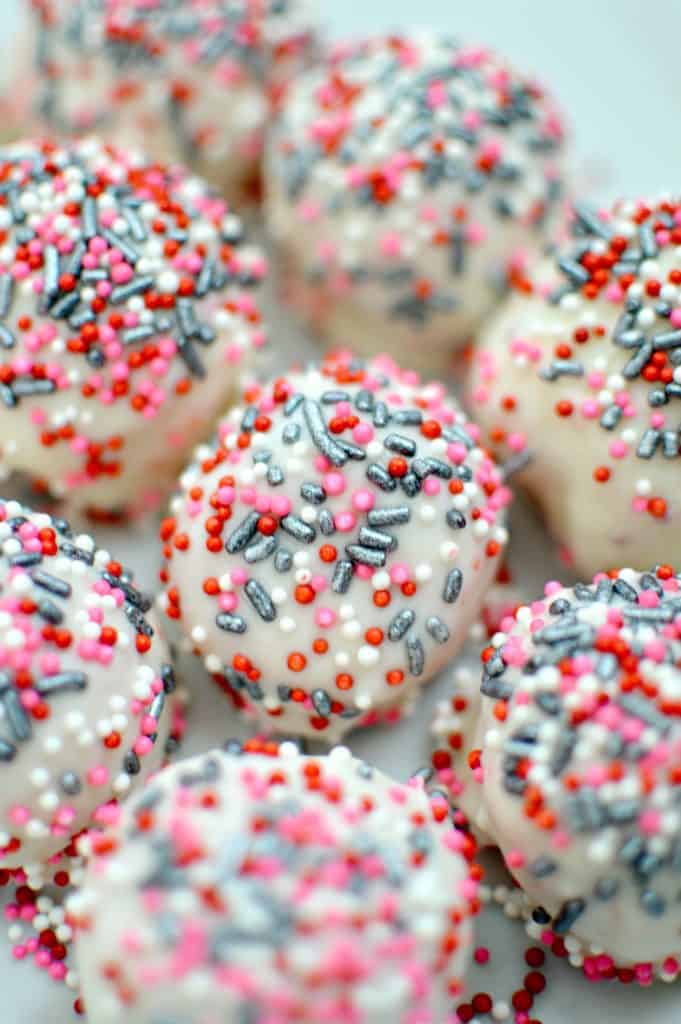 Pin these champagne & Strawberry Cake Balls for later!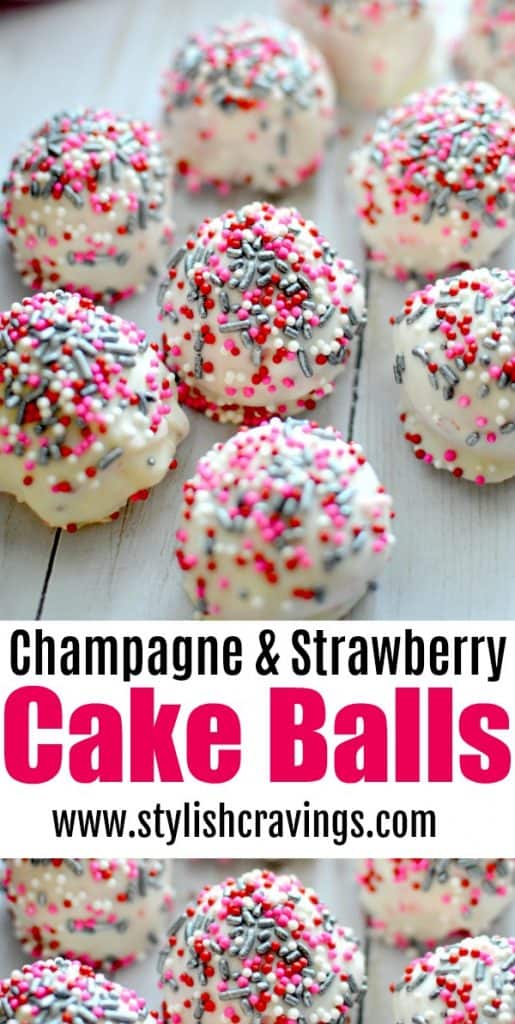 Box these champagne & strawberry cake balls for a sweet homemade gift, make ahead and pull out for guests or skip the champagne and set them out as a sweet treat for the kids! Have you made cake balls before?
More sweet treats!
Chocolate Sweet Potato Hearts 
Sprinkle Marshmallow Pops
Follow me on Pinterest!