I've always loved flared jeans! Not only do they balance out curves but they give casual outfits a retro boho look that instantly looks chic! Flared jeans look great with cozy sweaters and blazers, tanks and sandals or dressed up with sequins and heels. See three ways to style flared jeans below.
For a casual girly look, pair the flared jeans with a sequin top and sandals. For chilly nights  layer top with a black turtleneck and swap out sandals for booties.
Three Ways To Style Flared Jeans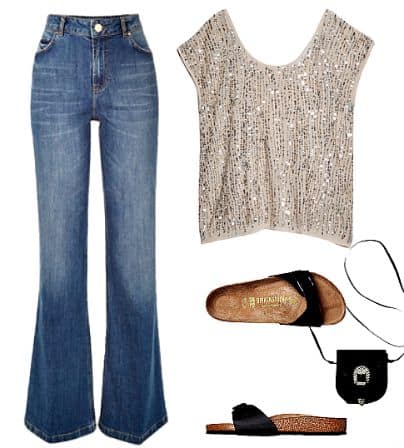 Dress up your flared jeans with sexy heels and a sleeveless top! Would look equally stylish if you simply added a white mens inspired button up.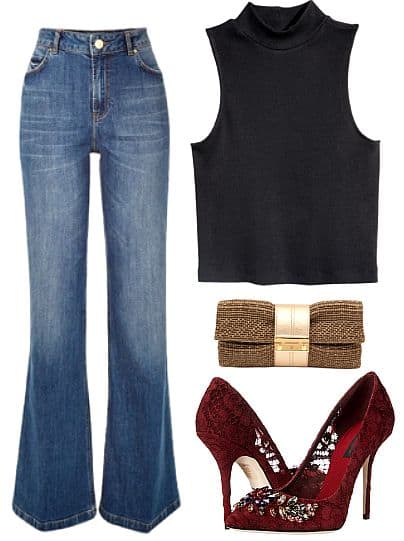 Keep your flared jeans casual with a white tee and booties. This is probably my favorite look because it allows a busy mom like me to look stylish and still be comfy.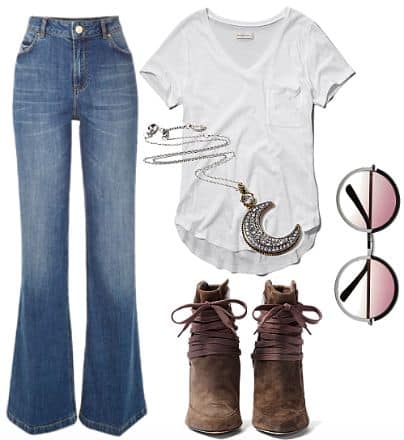 Click on images below for more style inspiration!