This post was sponsored by Crisco® Coconut Oil as part of an Influencer Activation for Influence Central and all opinions expressed in my post are my own
Lately I've been looking for little ways to add more veggies into each of my meals. I've been adding edamames to just about everything I eat, like salads, even omelets and spinach and mushrooms are consistently in almost all of my meals. Just recently I started adding eggplants into my diet as well. I've got to be honest, until now, I never really knew how much you can really  do with an eggplant. I had no idea you could roast it, grill it, stuff it, or even mash it for a dip! Scroll down to see my baked eggplant and spinach parmesan recipe.
Baked Eggplant and Spinach Parmesan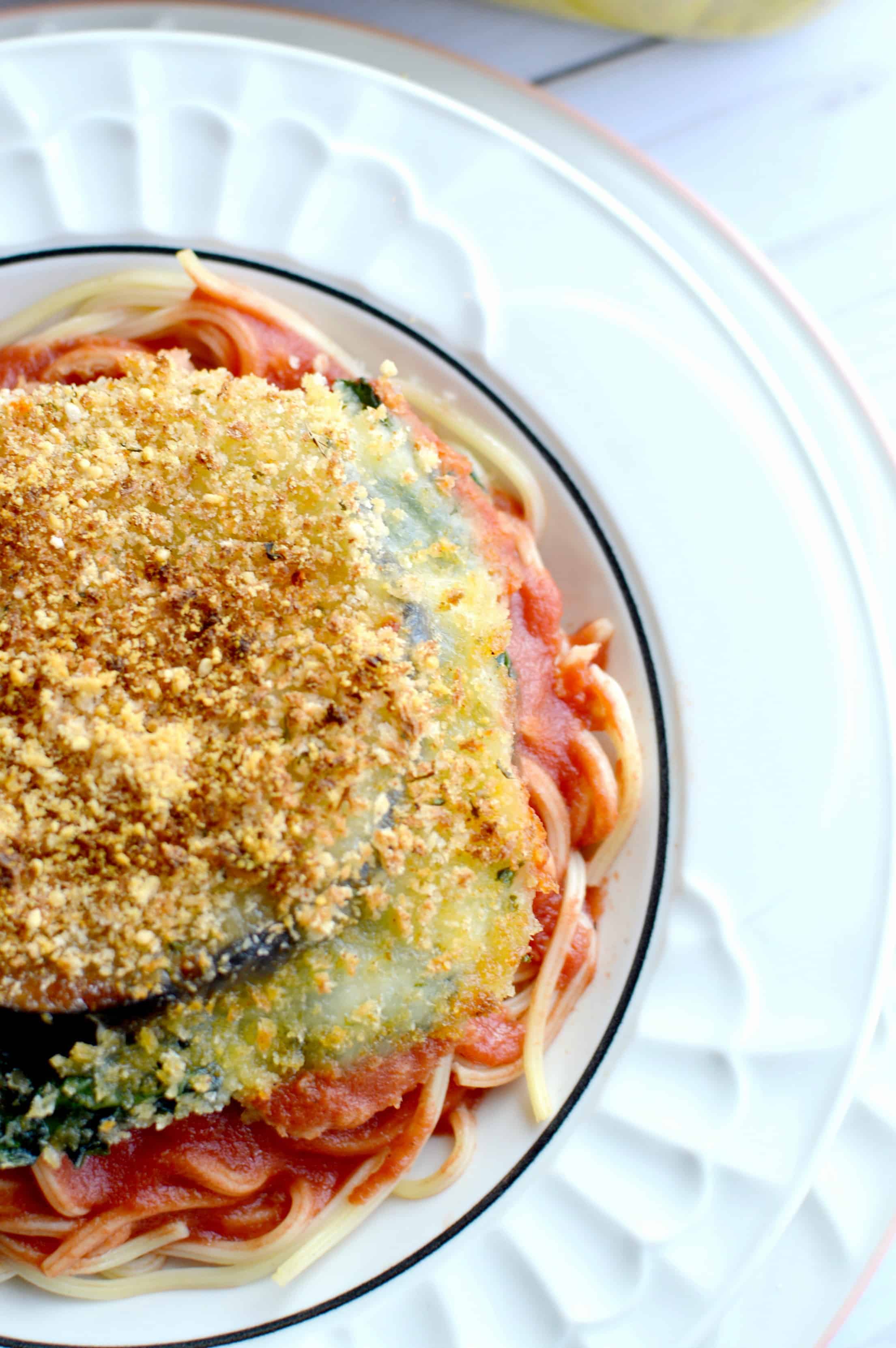 This week I decided to make a baked eggplant and spinach parmesan but this time instead of frying I sautéed the eggplant in Crisco® Refined Organic Coconut Oil  (a great organic substitute for butter, margarine, or other oils). I love that I can easily pick up all of my ingredients right at Target and use their Cartwheel coupon offer for 25% off all the Crisco oil varieties from September 3rd to October 7th. I'm all about using versatile products when I cook and Crisco® Refined Coconut Oil is unique in the sense that since it's a refined coconut oil it has no flavor or aroma, making it even more practical to use in many recipes. I can use it to sautée vegetables, in place of butter on toast or garlic bread, and I can even add it to water to boil pasta or make rice! Super convenient to have handy in your kitchen! **Crisco also has Unrefined Organic Coconut Oil that's perfect to use if you want to add a subtle coconut aroma and flavor in your baked goods or roasted vegetables.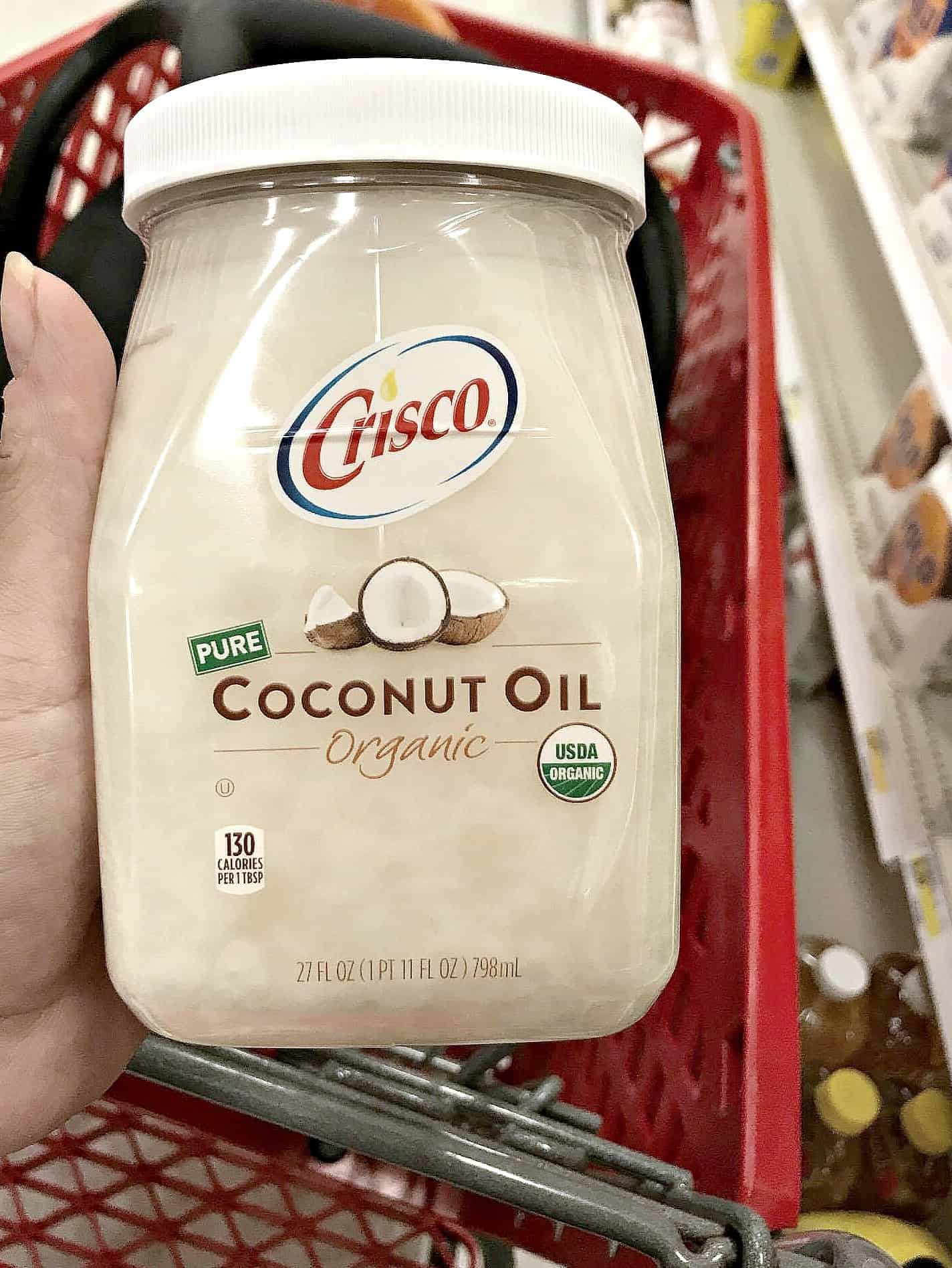 Baked Eggplant and Spinach Parmesan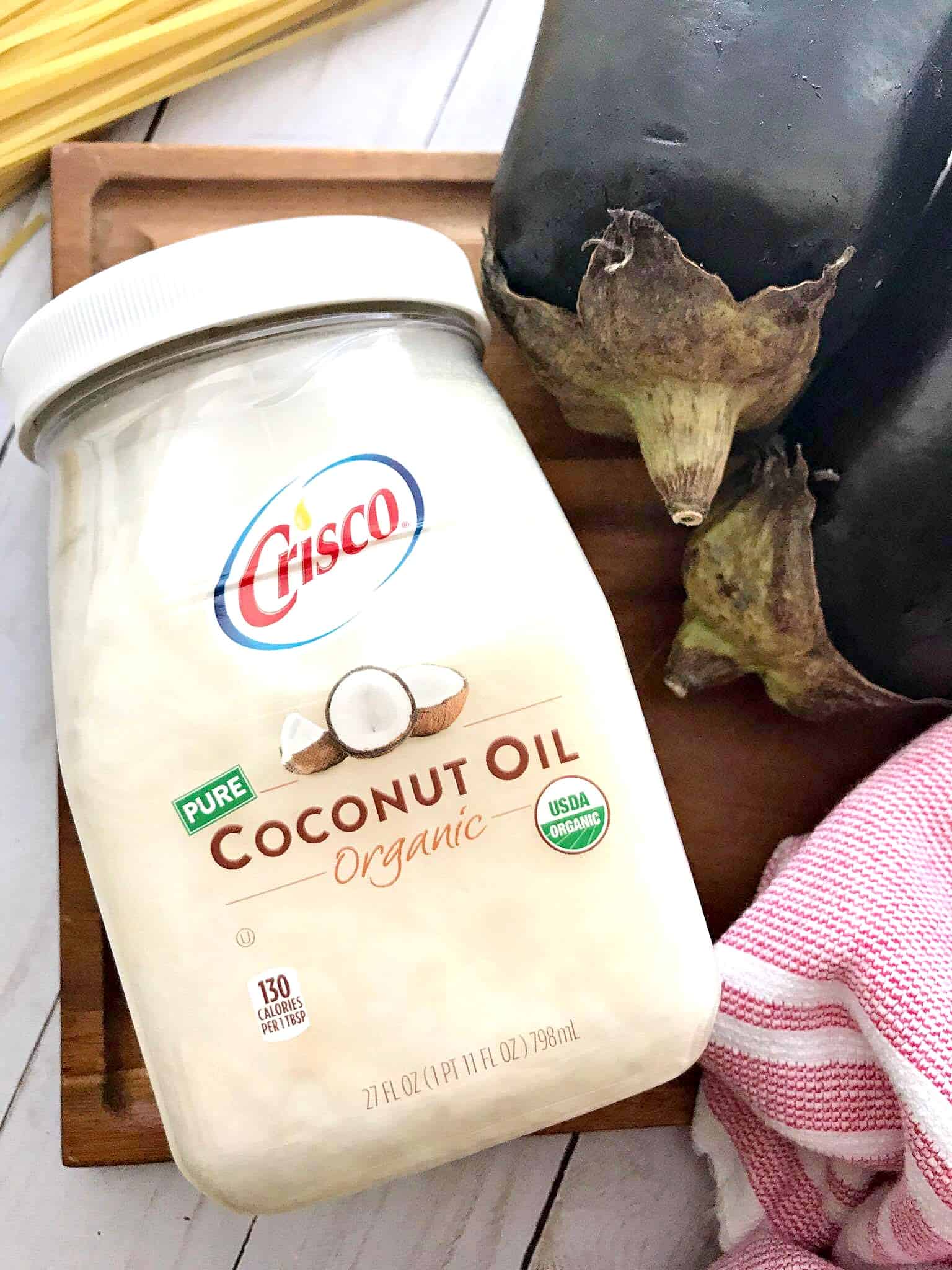 Serves 4
Ingredients:
1 ripe medium eggplant
Bag of baby spinach
3 cups of seasoned bread crumbs
Sliced mozzarella cheese
1 box of spaghetti
1 jar pasta sauce
Crisco refined coconut oil
Salt
1 cup of parmesan cheese
Instructions:
Set oven to 375.
Slice the eggplant into 1/4 inch slices, place it on a paper towel, and sprinkle with salt to help draw out the liquid and the bitterness. Let it sit for a few minutes and dab the paper towel to remove excess moisture.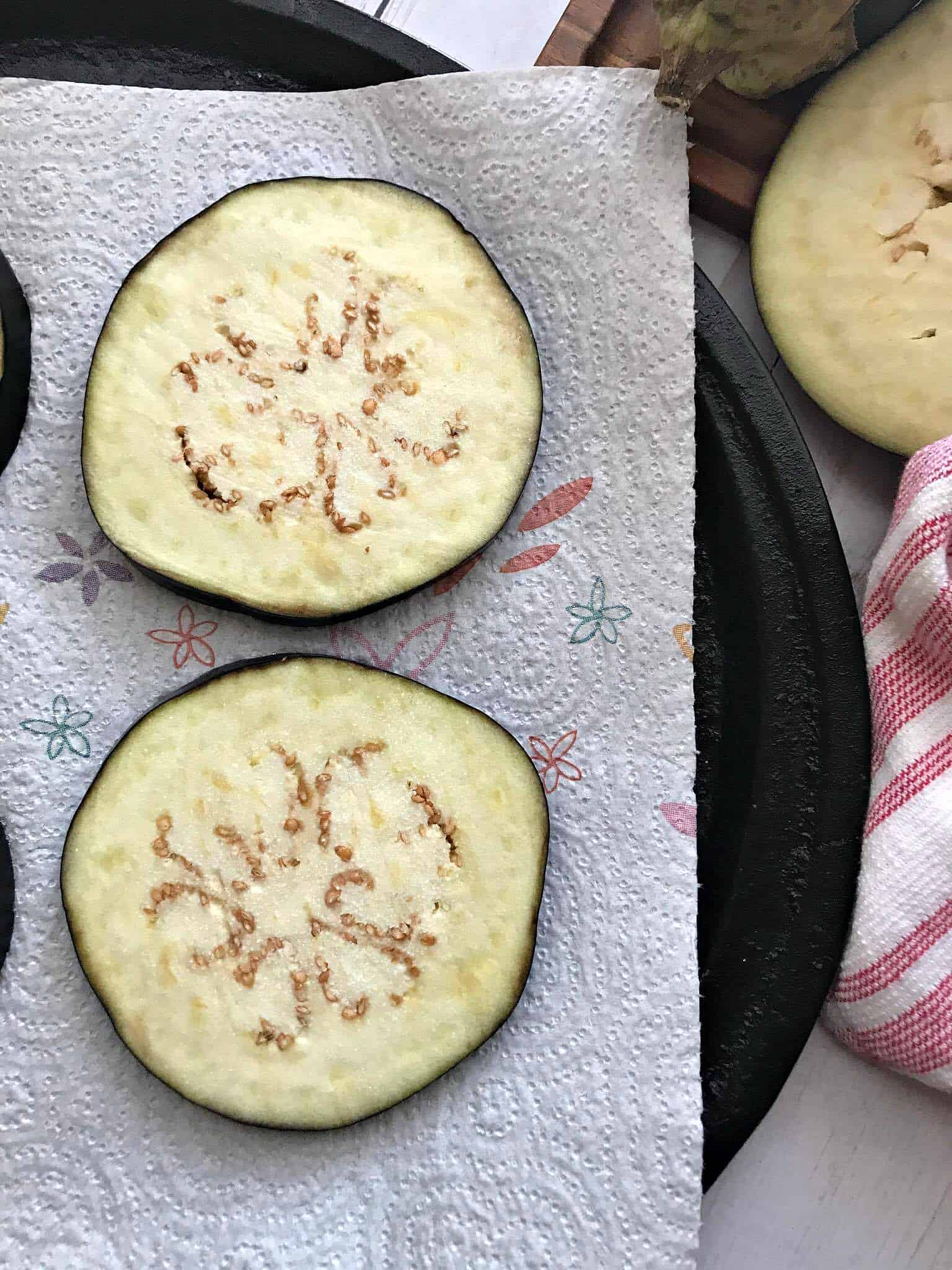 Coat skillet with coconut oil and sautéed eggplant until slightly brown on both sides. Set aside.
Add coconut oil to skillet (just enough to re coat the skillet) and cook spinach for about 5 minutes.
Place spinach in the baking dish, top with eggplant, and cover with slices of mozzarella cheese. Place in oven until cheese is melted.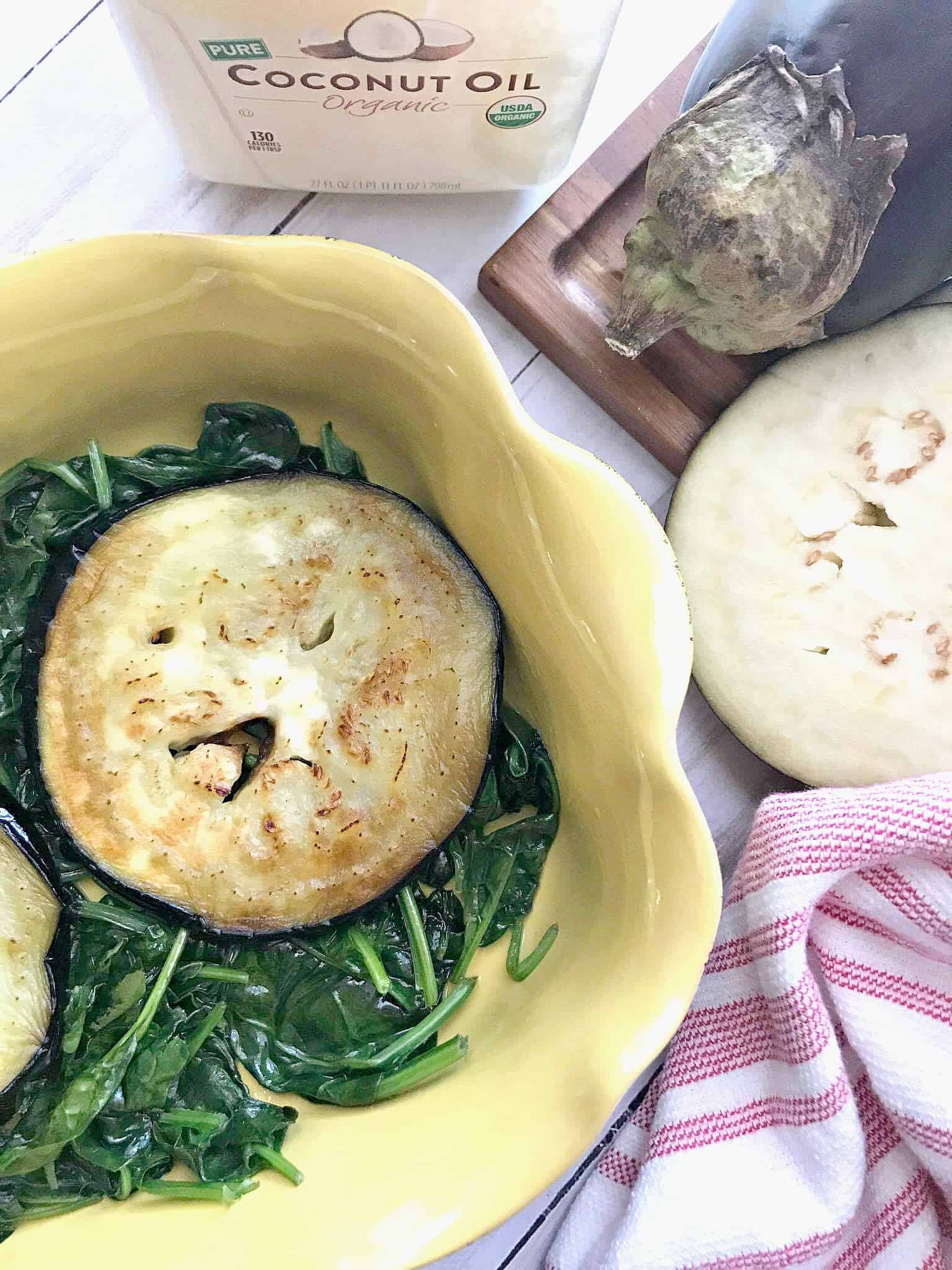 Remove from oven and top with bread crumbs and parmesan cheese and bake for about 10-15 minutes or until brown on top.
While you're baking your eggplant, cook your pasta and heat sauce.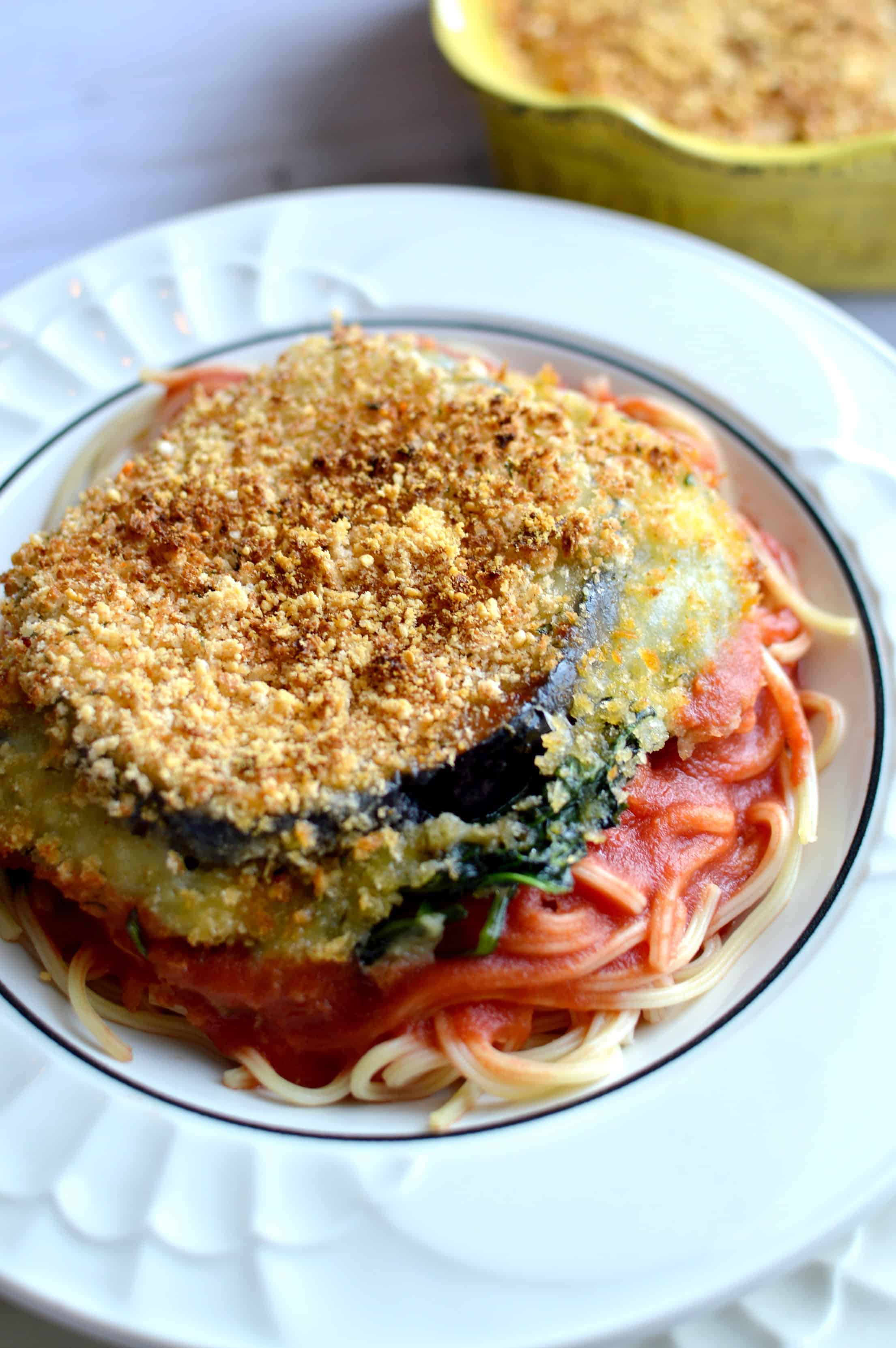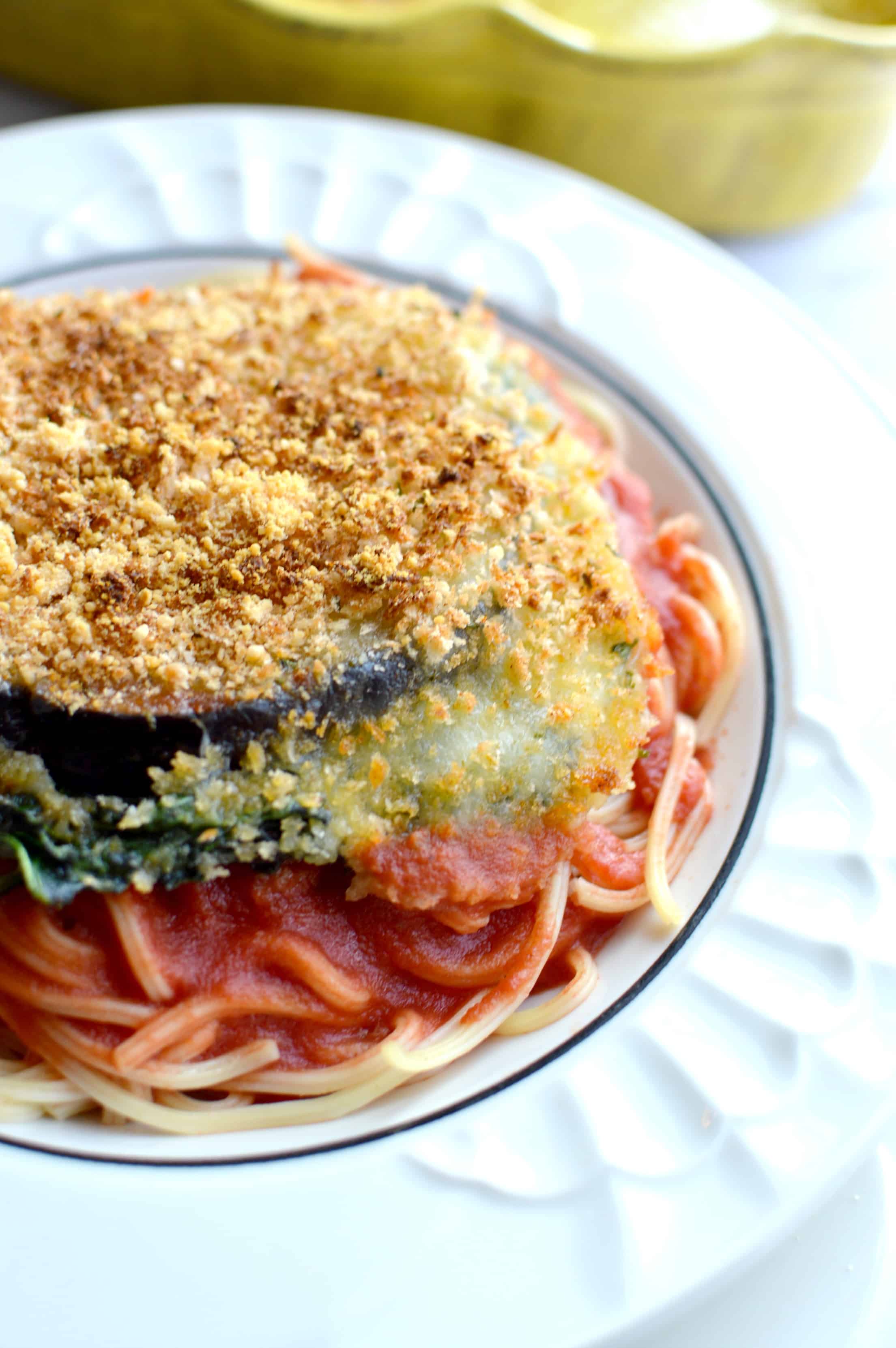 Serve the baked eggplant and spinach parm on a plate of spaghetti and sauce (or on it's own for a lighter meal) with a slice of bread that you can also toast in the same skillet you sautéed in with the coconut oil.
Baked Eggplant and Spinach Parmesan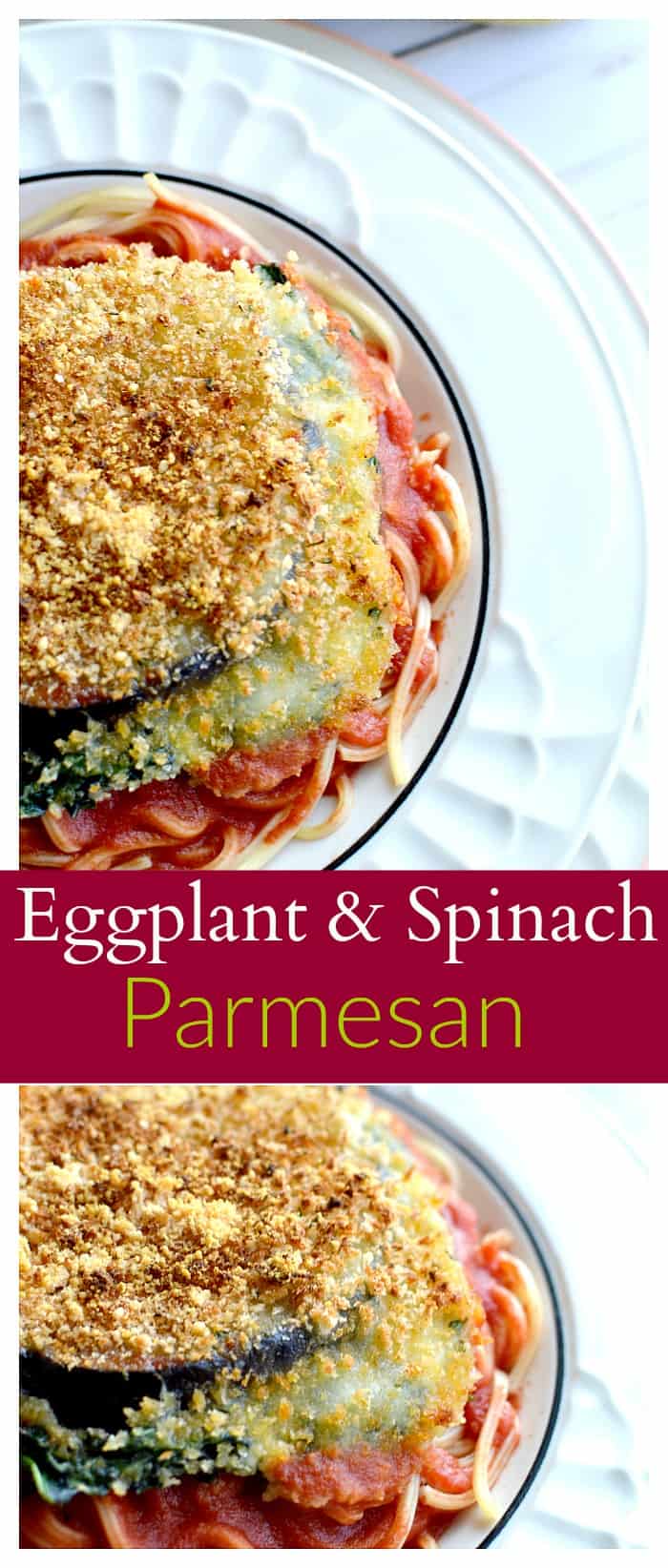 Like most of the recipes you see posted here, this too only takes about 20-30minutes to make and is perfect for those nights where you might want a meatless dish or you're just looking to add more veggies to your meals like I am.
Get social and like Crisco on Facebook , or pin along with them on Pinterest to see other delicious recipes using Crisco Coconut Oil.
SaveSave
SaveSave
SaveSave
SaveSave
SaveSave
SaveSave