I have received information and materials from ©Johnson & Johnson Consumer Inc. 2017.The opinions stated are my own. This is a sponsored post. #ForWhatMattersMost #CollectiveBias
This will be the third summer that I'm postpartum and trying to lose the baby weight, but this year will be exceptionally busy with two teens and three kids under three at home. I'm still as determined as ever and plan to wake early and still fit in some workouts, but I'm also realistic and I know it won't be easy peasy for me at first, and I will most likely be feeling all sorts of aches and pains just like I did last week when I went on a lengthy walk. I immediately came home and grabbed my TYLENOL® 8 HR Muscle Aches & Pain  that I buy at Target to take control of my muscle pain and take back my day (a must have at home and even in my purse). It allows me to baby wear Lauren which frees up my hands and makes things so much easier for me. But, like with anything else, it will take some time to get used to it. It's nights like these that I make my go-to salads, where there's minimal cooking and still healthy like this chickpeas asparagus and mozzarella cheese salad.
Chickpeas Asparagus and Mozzarella Cheese Salad
Along with work and the babies, William just graduated high school this past weekend (see pics below), and has plans to attend college this fall along with his older brother, so that will also take me some to adjust to, but I have all sorts of ideas for the upcoming summer break. Pool time with the little ones who love playing in the water, walks at night with daddy, grandmas house on the weekends and, for my two teens, I will hopefully be able to visit the many theme parks we have within a hour drive. That's a perk that I don't take advantage of enough! It's busy, and at times having kids in a wide age range a little hectic, but I wouldn't trade it for anything in the world!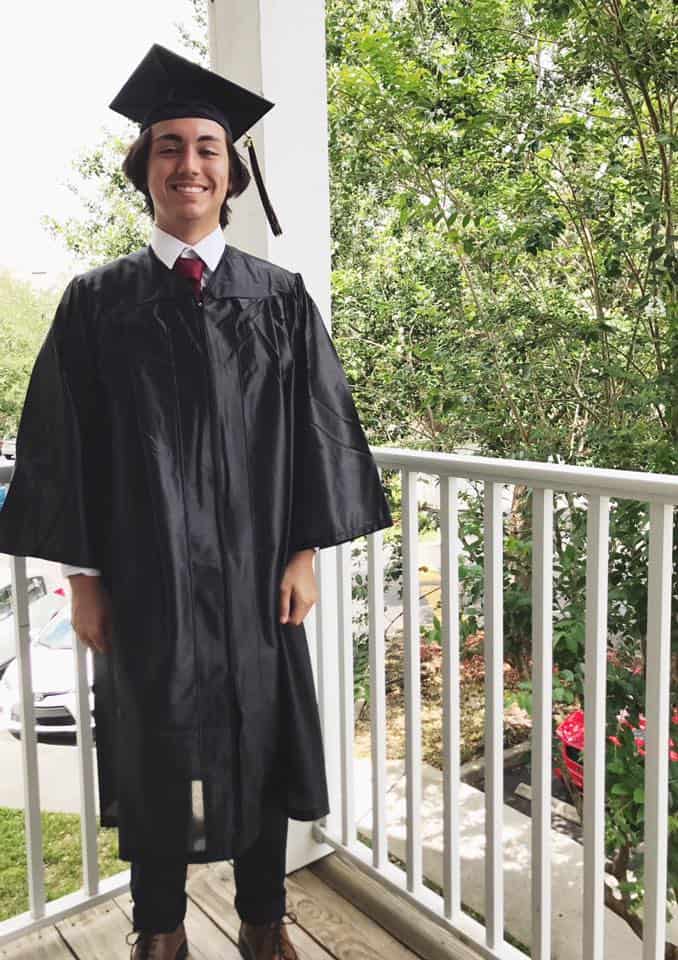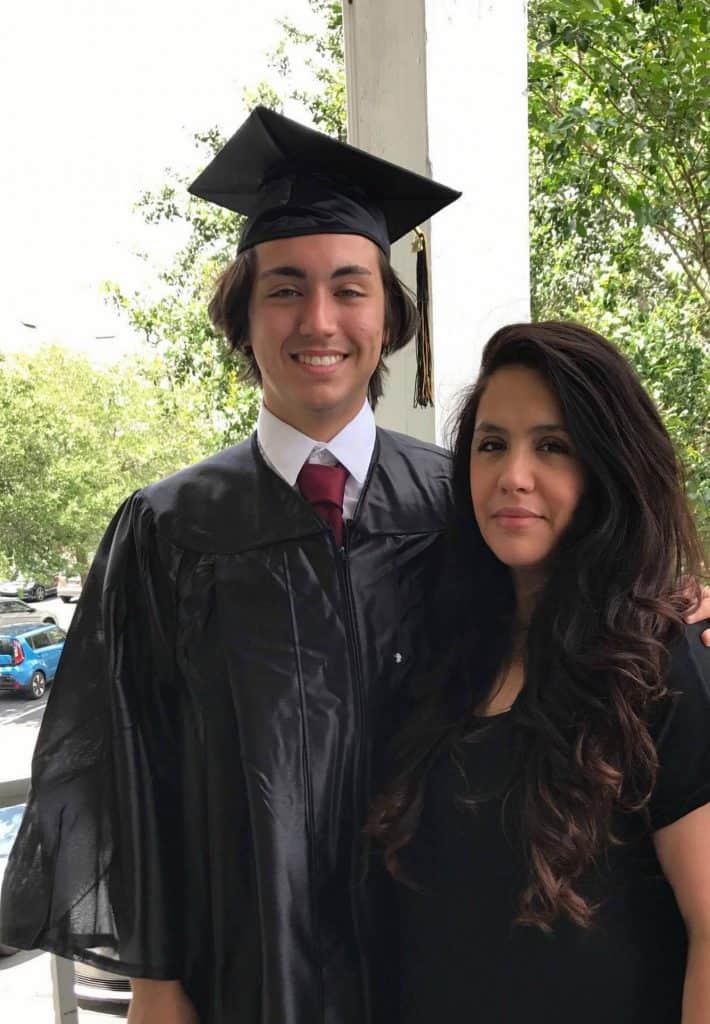 I wanted a really nice picture but this was as good as I can get. 🙂
~ Chickpeas Asparagus and Mozzarella Cheese Salad ~
For busy summer days that end in joy filled exhaustion I rely on TYLENOL®  8 HR Muscle Aches & Pain and Extra Strength TYLENOL® to deal with any aches and pains and help get me back to the things I love with powerful relief of headaches, back pain and even premenstrual and menstrual cramps, but also on super easy recipes like this chickpeas asparagus and mozzarella cheese salad. It's a lightweight salad that's hearty enough to serve on its own or as a side dish for fish, chicken or a big juicy piece of steak. If I make enough of it I can even pack it in a cooler and take it along to the beach.
Ingredients:

1 red pepper
2 cans of chickpeas
1 small white onion
Asaparagus
Olive oil
Mozzarella cheese
Cilantro
1 lemon and 1 lime
Salt and paper
Instructions:
Chop red pepper, cilantro, onions and add to a large bowl.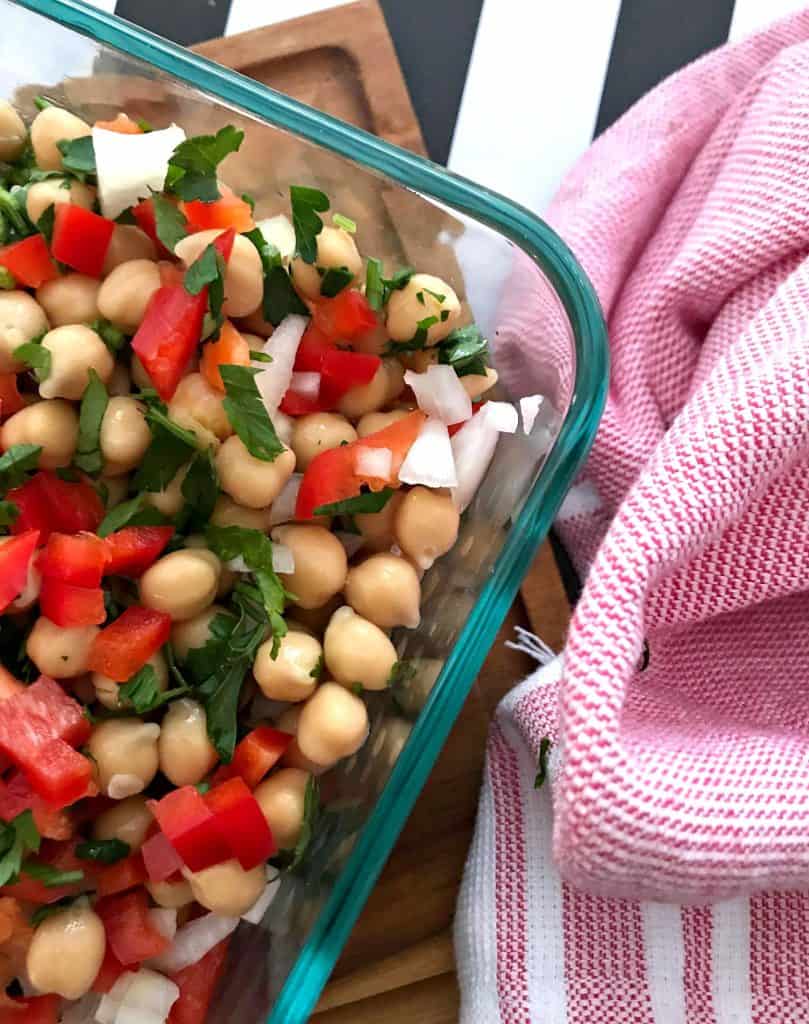 Cook chickpeas according to instructions on can and toss in bowl.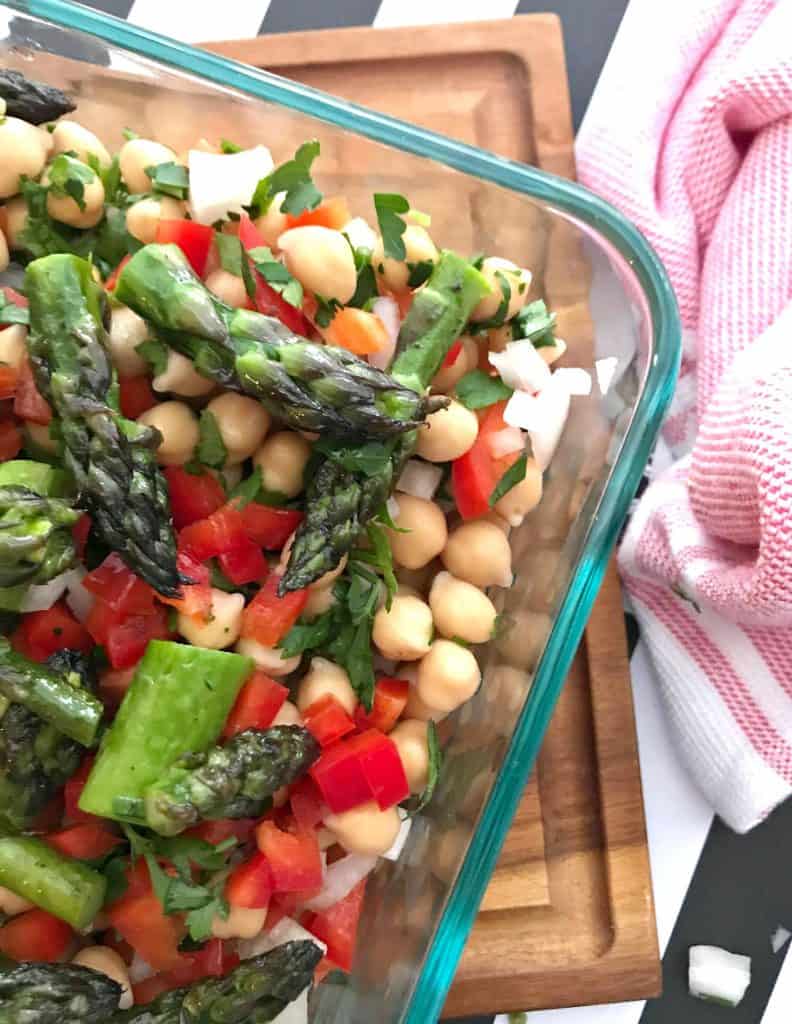 In a small frying pan add olive oil and asparagus along with salt and pepper and cook for about 10 minutes.
Add asparagus to bowl and toss with dressing (see below for instructions).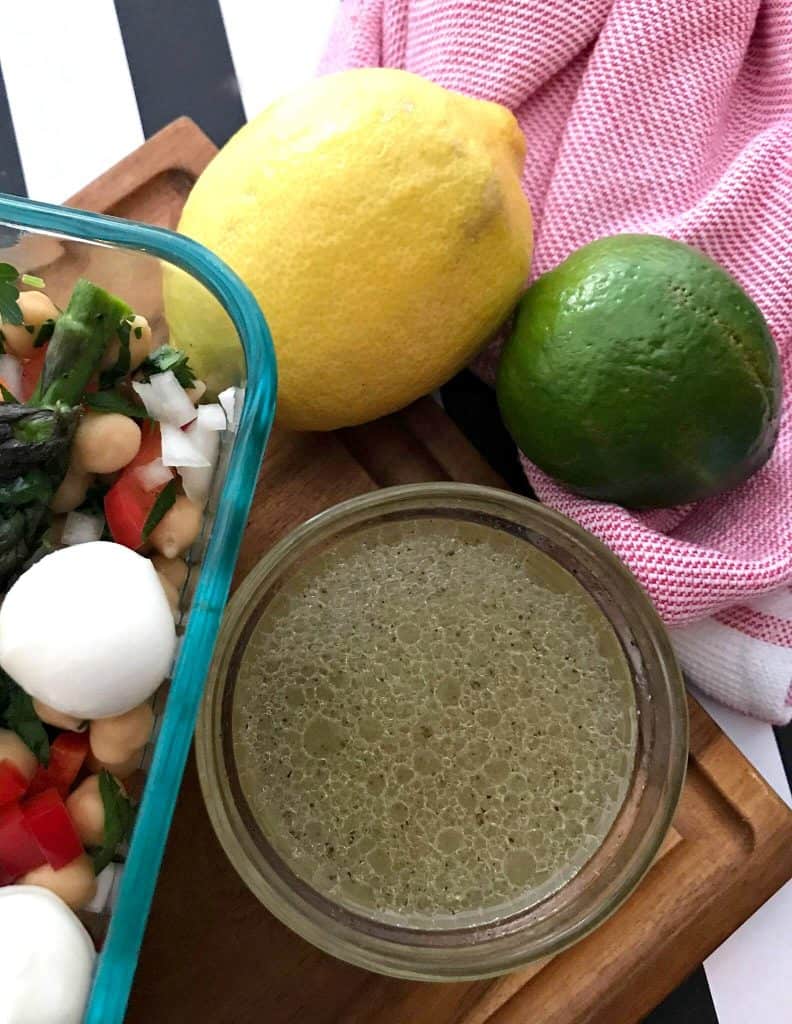 Dressing:
Mix 2 tablespoons of fresh lime juice , 2 tablespoons of lemon juice, 4 tablespoons of olive oil and salt and pepper to your liking.
Top with mozzarella cheese and serve.
What are some of your summertime must-haves that you rely on?
Get social and like TYLENOL® on Facebook, or watch their latest videos on Youtube.
I am not a medical expert, and this post is not medical advice. Always seek the advice of your physician or other qualified health provider with any questions you may have regarding a medical condition. ©Johnson & Johnson Consumer Inc. 2017. The third party trademarks used herein are trademarks of their respective owners.