Halloween is now less than two weeks away and I still have yet to buy my kids their Halloween costumes.Joseph wants to be something different every day and I figured I'd wait until the last minute and swing by Party City and buy whatever costume he picks.As of right now, he wants to be Nemo or one of the Paw Patrol characters. As for Olivia and Lauren, I'm thinking of having them dress up as either a ballerina or a princess and using tutus I made (stay tuned I will be posting the really easy tutorial before Halloween) and then adding a body suit and this adorable DIY pipe cleaner tiara that Olivia already loves to play with!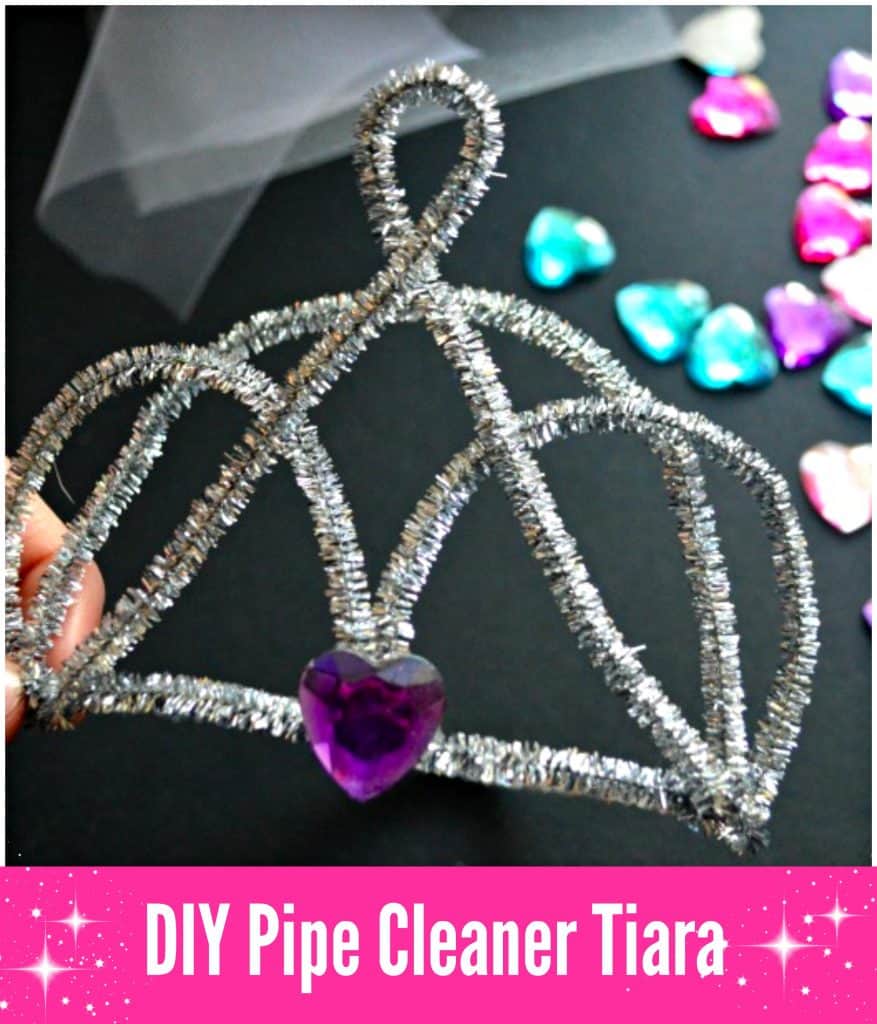 I decided to make her this DIY pipe cleaner tiara that I saw on Pinterest (you can follow me here) just for her to play dress up in but I think it will be perfect for this years costume! Sometimes I still can't believe that I get to make a tiara for my TWO girls! It's been a dream for so long that it still seems surreal.
Supplies:
One bag of pipe cleaners
Glue gun and glue sticks
Gems
Instructions:
Connect the ends of two pipe cleaners and create a circle that will fit child.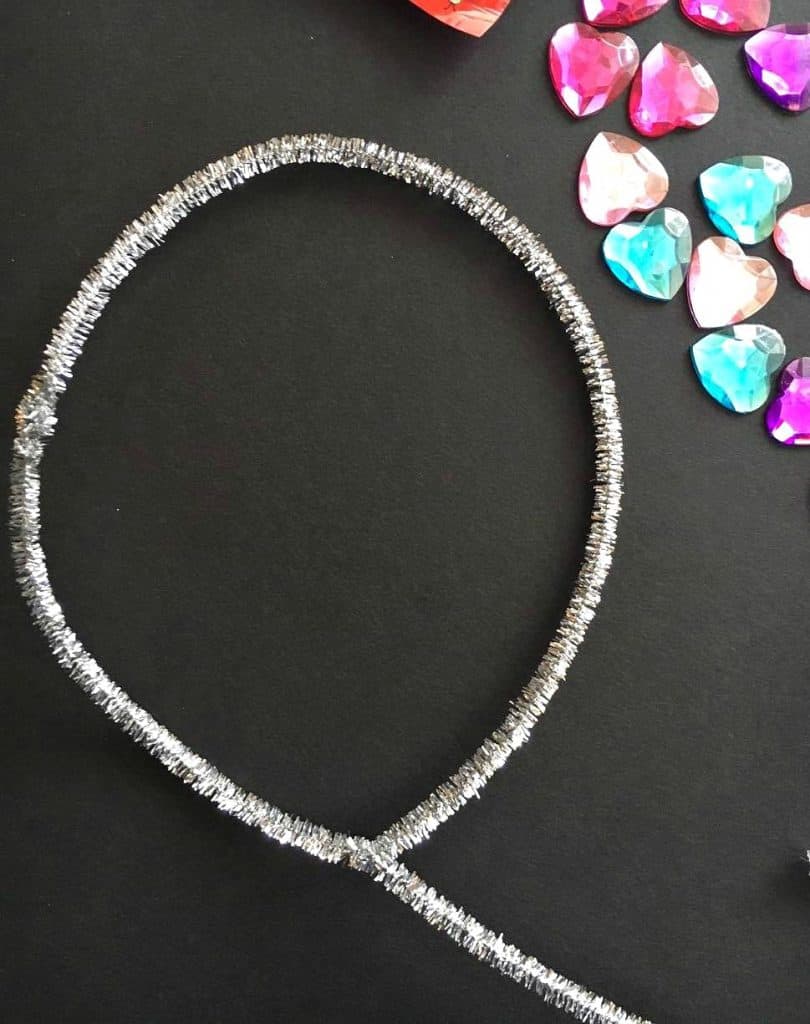 Take long end and bend over and connect to the other side. **This is the top of the tiara.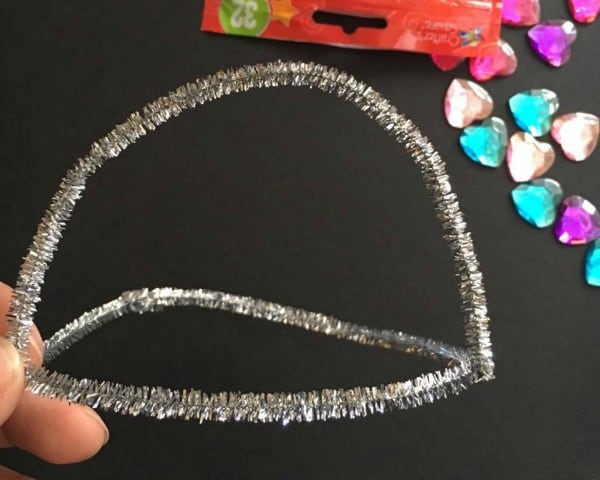 Take another pipe cleaner and bend in half. Place under front center of tiara. **one piece in front and one in back.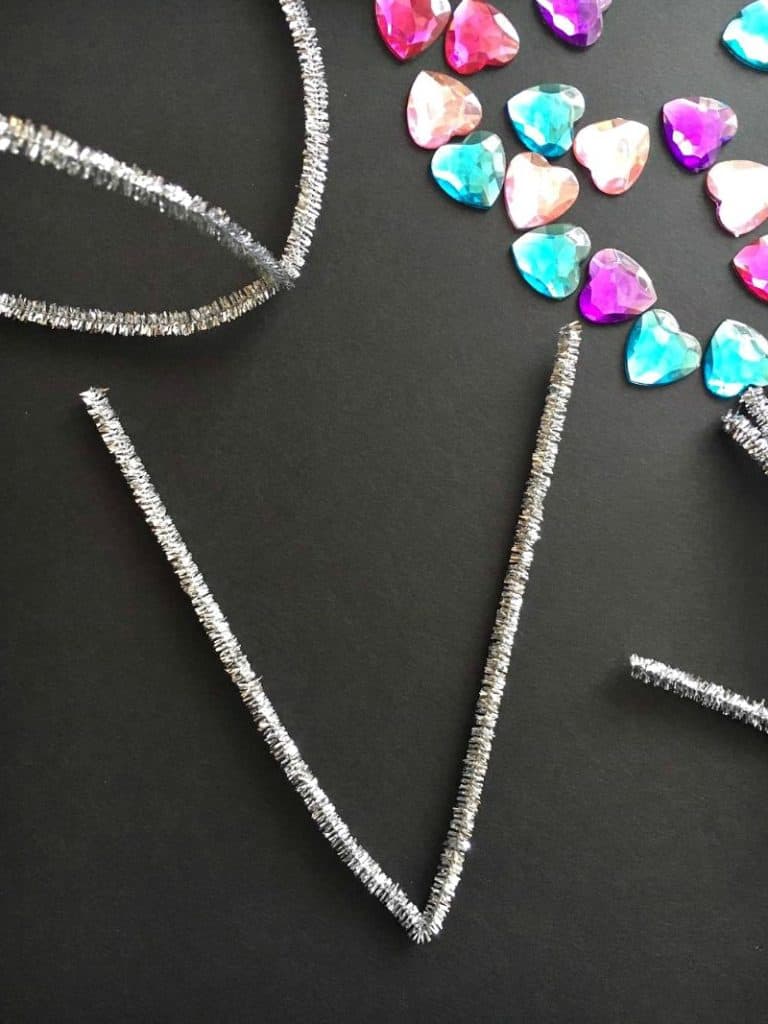 Now bend one side over and connect. **Repeat on other side.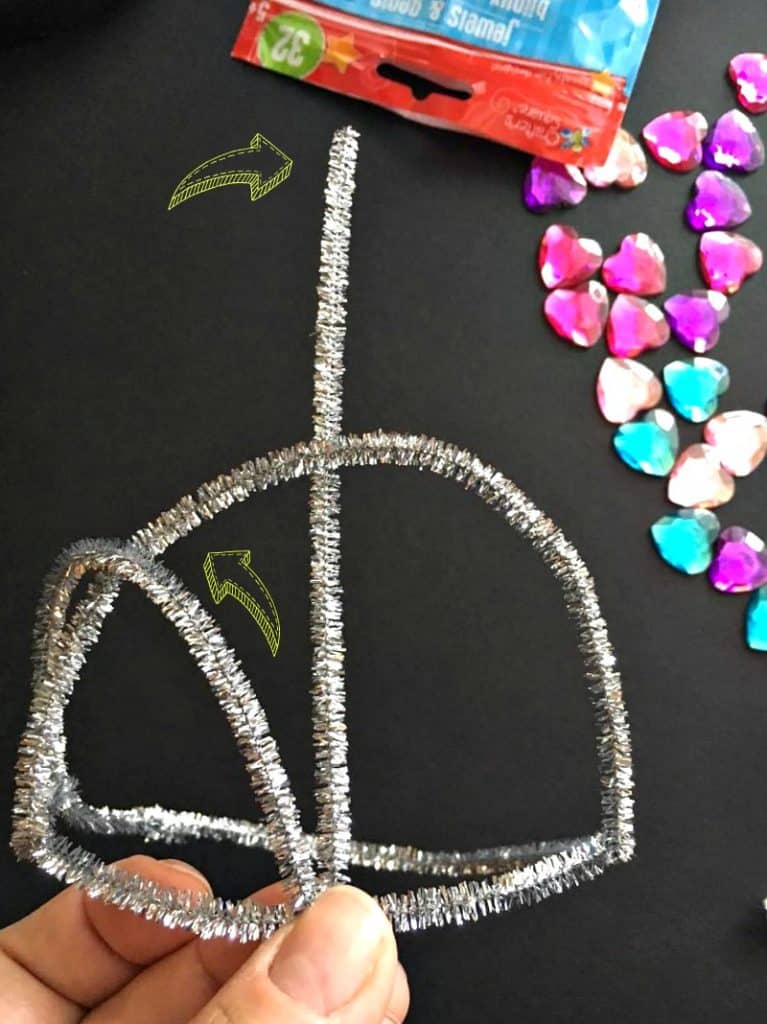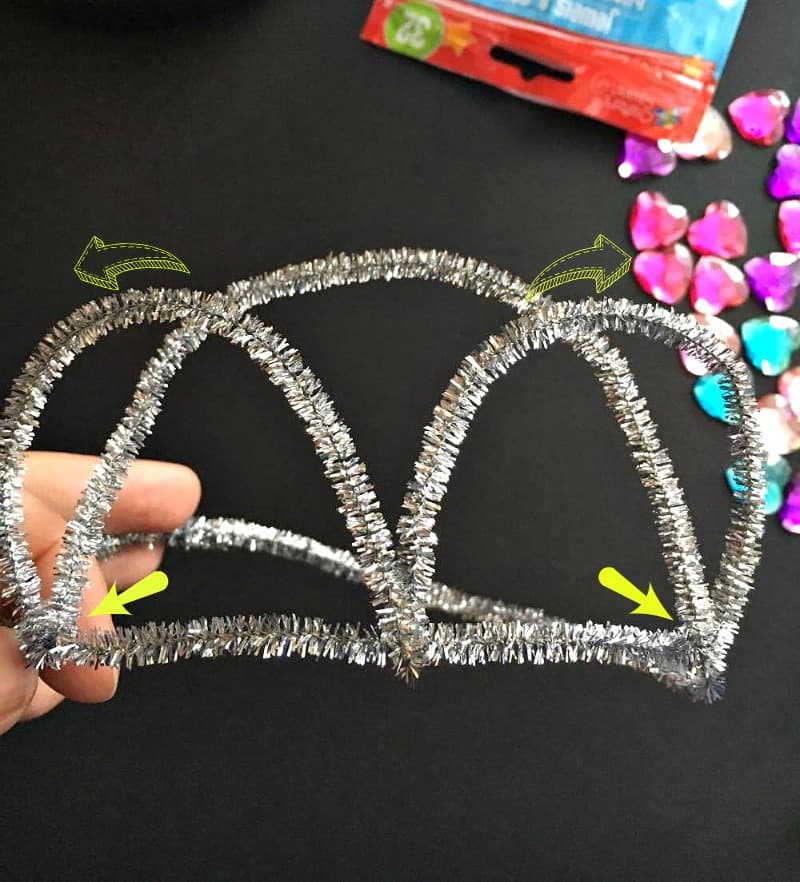 For your last piece take one pipe cleaner, criss cross and create a small loop.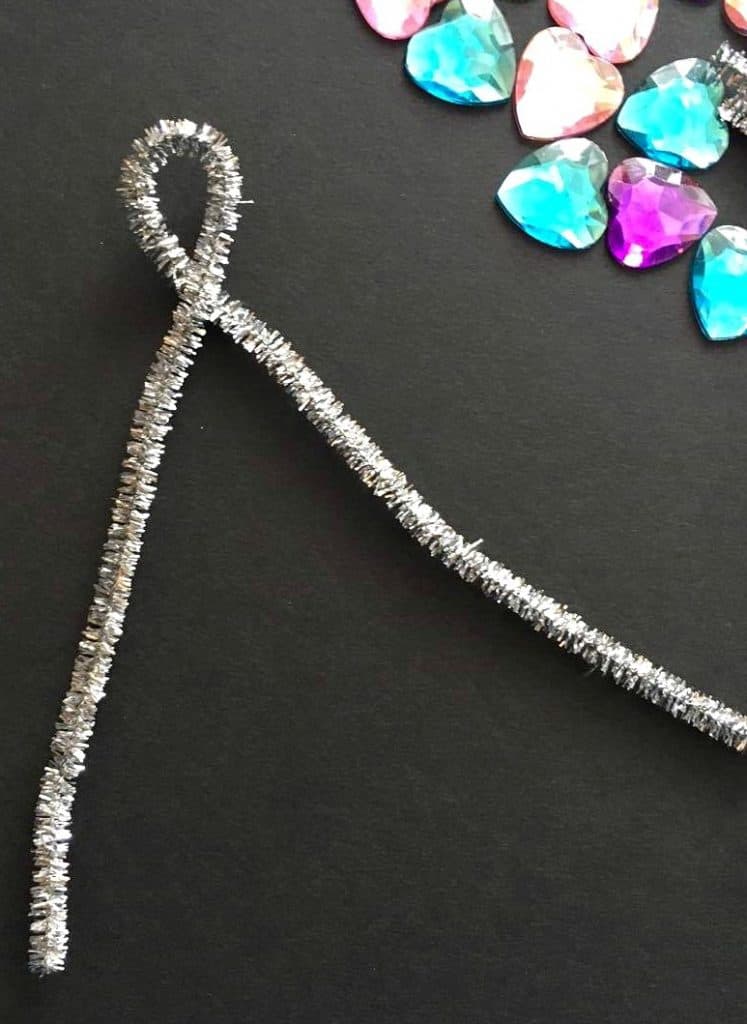 Place in front of the tiara and connect at the bottom of both ends.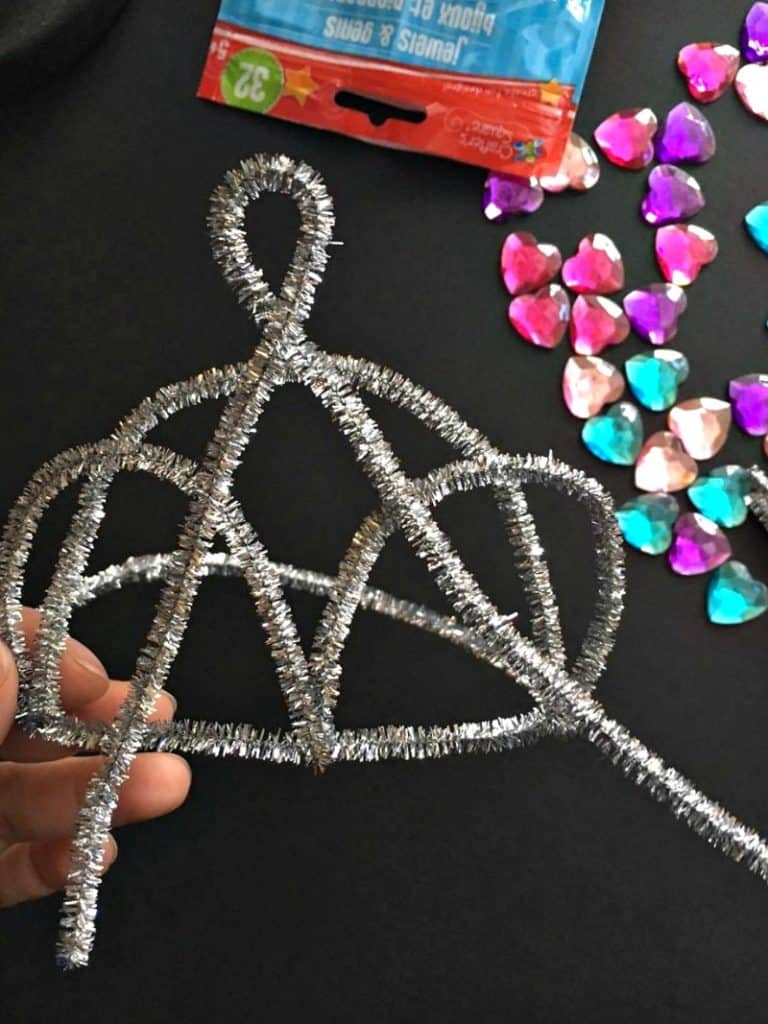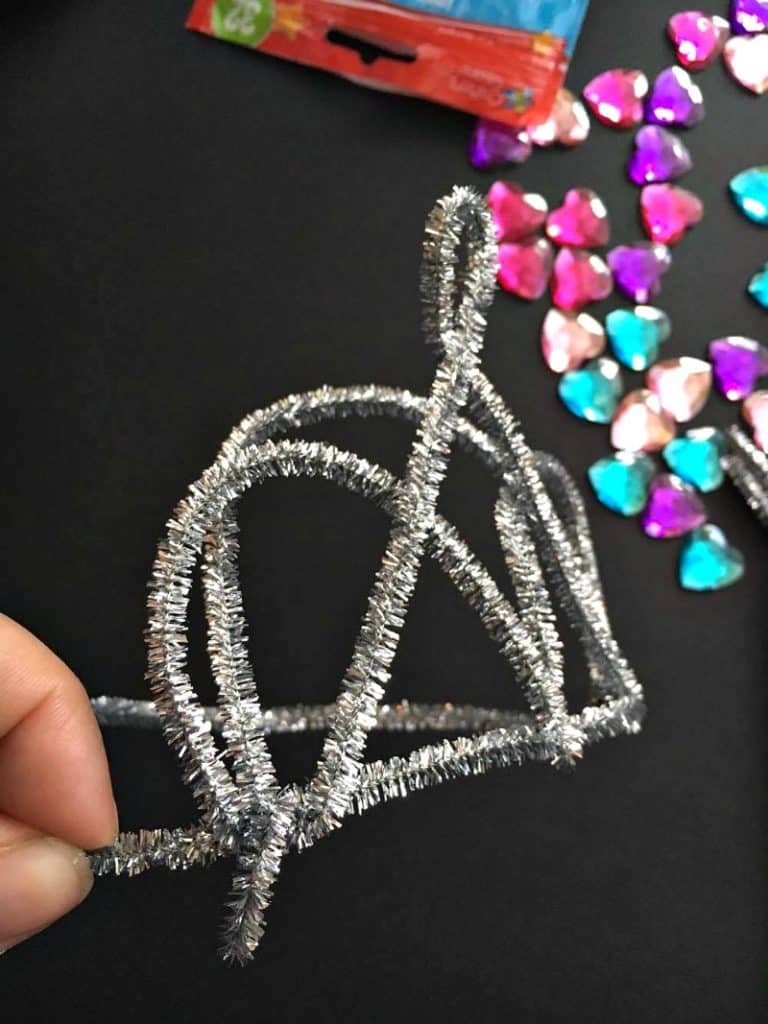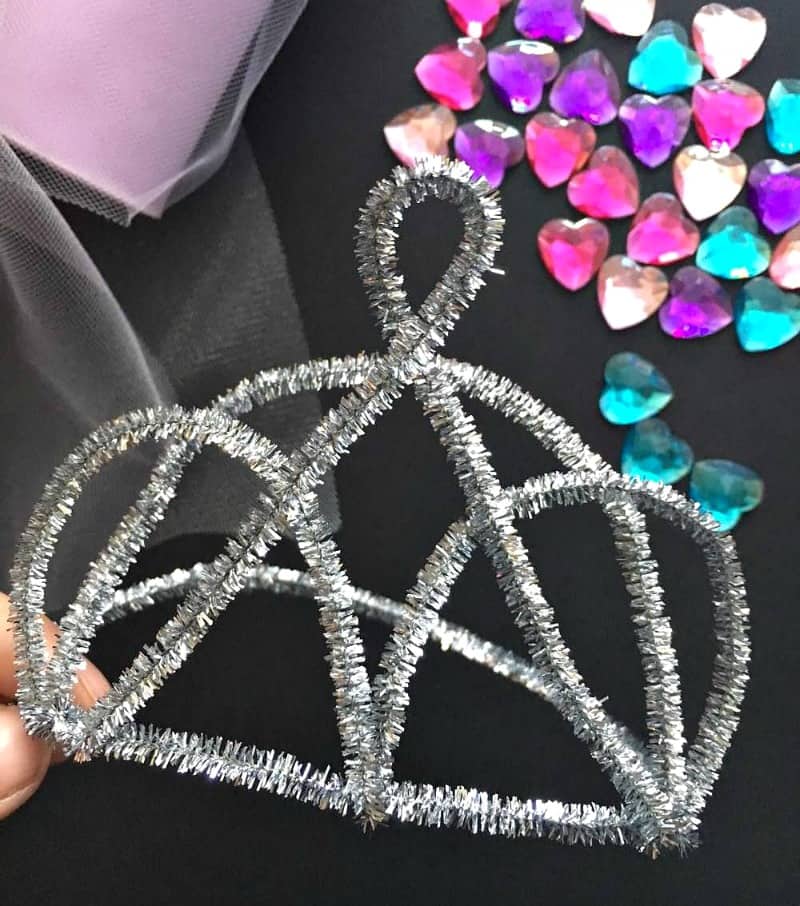 Now glue on your gem!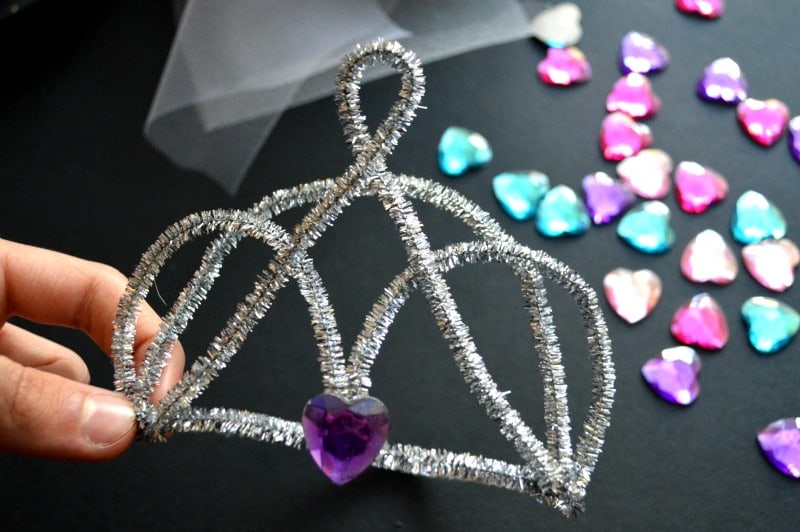 With just a few dollars, you too can make your own pretty tiara for your princess in just a few minutes! This DIY was probably one of favorites and I may or may not be making a tiara for myself! These DIY pipe cleaner tiara's are perfect as a photo prop, playing dress up, a fun DIY for birthday parties and because you can make several of the tiaras from one bag of pipe cleaners, they'd even make a great party favor for Birthdays or even Baby Showers!
DIY Pipe Cleaner Tiara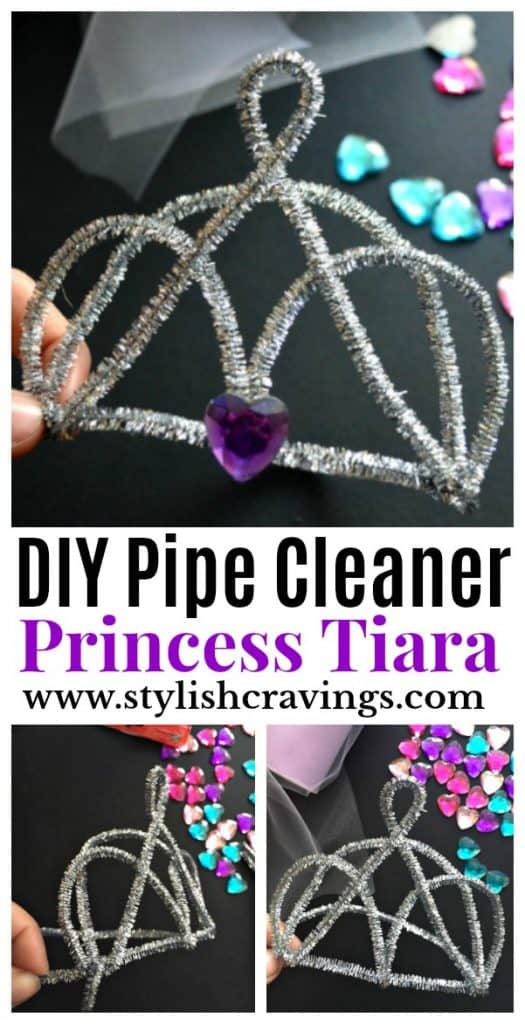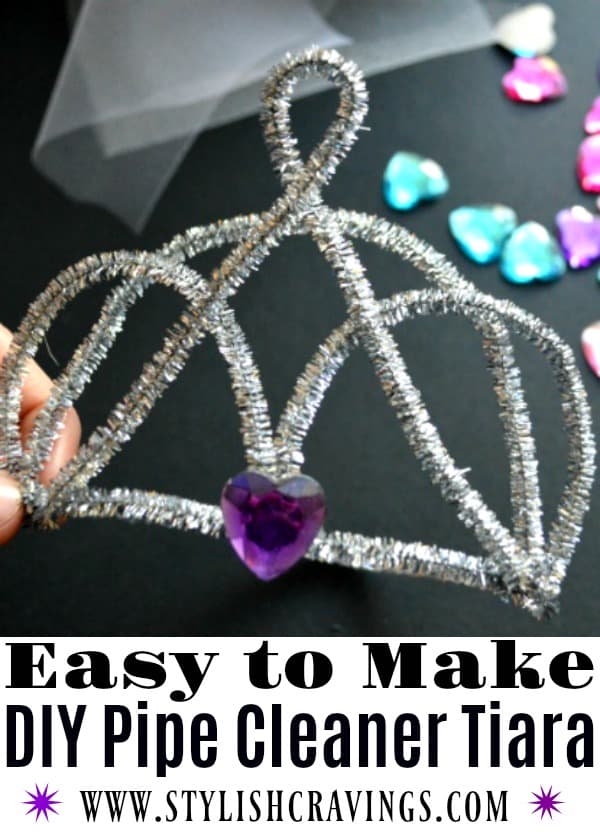 Click on images below for more DIY's!