This is a sponsored post written by me on behalf of AXE.

As a mom of five boys I've learned a few things about grooming and styling boys' hair. Each one of my boys have their own individual ways of styling their own outfits and specific products they like for grooming. While two of my boys are now at an age where they know what works for them, I still have a teenager, a preteen and a toddler left for me to help guide them into their own.
I thought with school now just starting, it would be a great time to share my tips on five easy ways to teach your teenagers about style and grooming, because it's not always as easy as it sounds. Teens are automatically programmed to think and like the opposite of anything moms say. But the most important thing I've learned while raising my boys is to never try to convince or force them to like or agree with anything. I just nod my head a lot, listen to what they have to say and then give them my opinion.
So, here are five easy ways to teach your teenager about style and grooming:
1. Provide teens and preteens grooming items that they can tailor to their own individual needs and properly teach them how to use them. Did you know that 64% of young guys think body spray and dry spray are the same thing?* The new AXE products makes it easy for young guys to know the difference and use the one that's right for them.
*Ipsos Body Spray Drivers and Barriers, 2017 or Ipsos, 2017
With my twelve year old, he's all about keeping dry, as he still has gym classes and after school you'll often find him taking a walk with friends. Especially in this Florida heat, he loves the AXE Signature Dry Sprays in place of an antiperspirant stick to stay dry for up to 48 hours. Now, he's a forgetful one, so I often times find that placing the AXE Signature Dry Spray right by the front door works, and being that it's a spray, it's super convenient to use on his way out.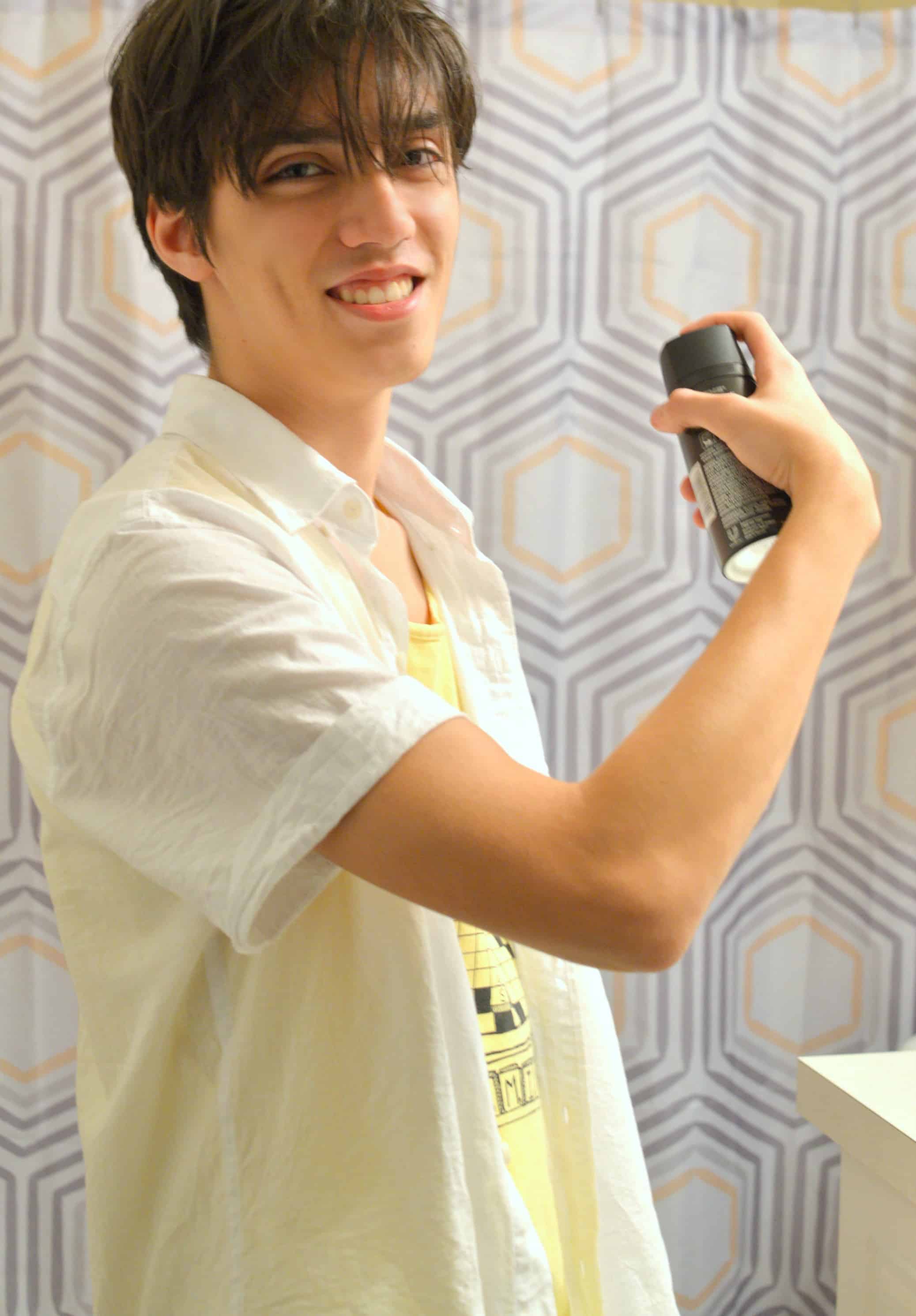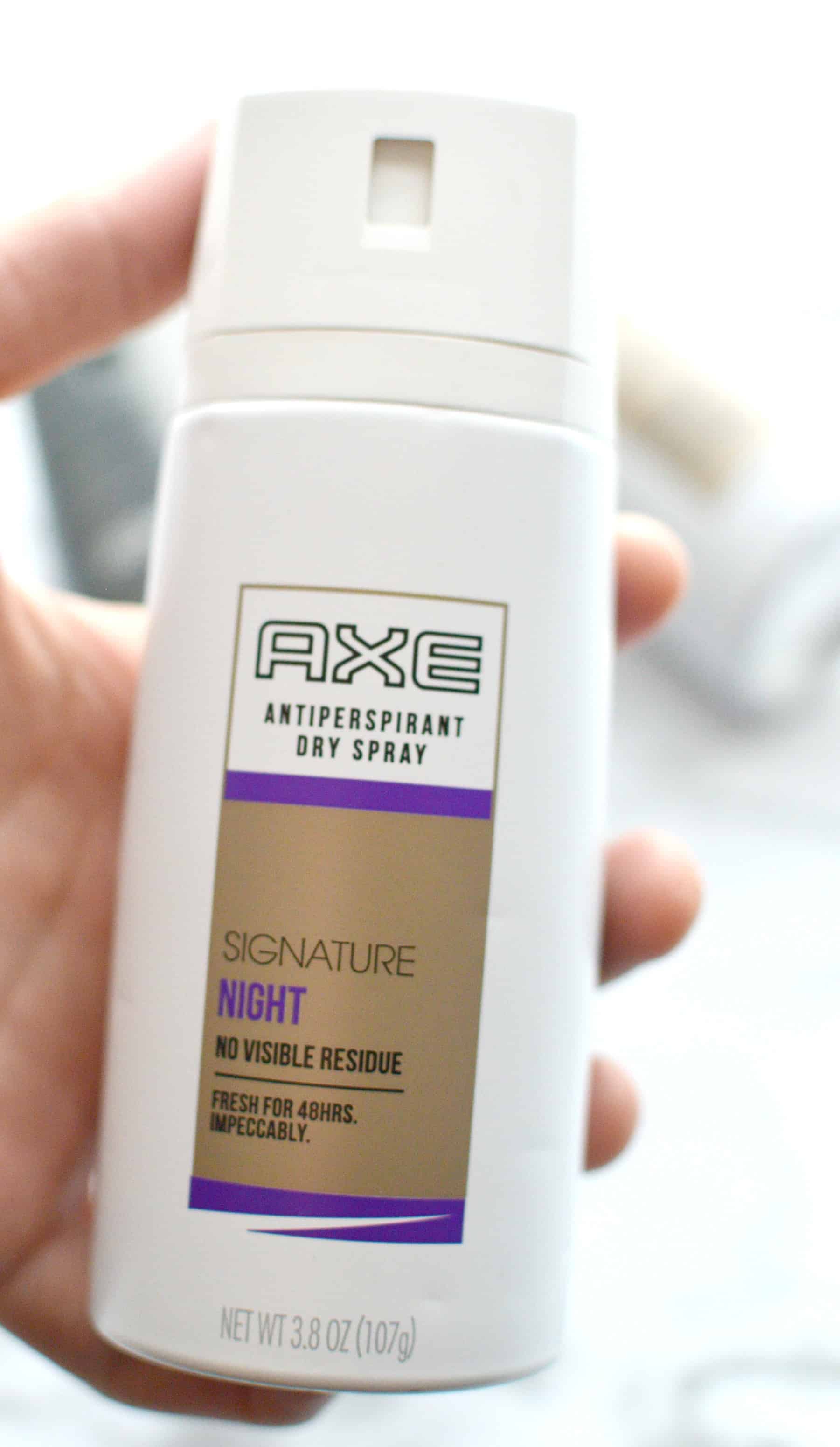 Now with my 15 year old, he's all about staying fresh all day long, so AXE YOU Body Spray is perfect for him. His exact words when he tried it was "this smells better than the cologne I have", which made me happy because AXE YOU Body Spray is the perfect affordable alternative, and I'm all about teaching my kids to budget and use money wisely without sacrificing style. In this case it adds a nice smell too, because we all know that at times those cute teens tend to get a little rancid.
Tip for using AXE body spray: Apply in a "7" motion across your chest, and for only as long as it takes to say the word "AXE." Here's a video to show your sons how it's done.
To learn more about AXE and the proper usage of its products, visit axe.com.
2. Kids love trendy clothes, and I do too, but if you teach them how to properly shop, you'll avoid having an entire closet of clothes that have gone quickly out of style. For this, I taught my kids that the trendiest pieces should be the most inexpensive and basics, like jeans and/or tees should be investments.
3. Wear clothes that fit. How exactly do you teach a teen that oversized clothing does nothing more than make them look sloppy? Well, if you're paying, you don't give them the option. They can pick the clothes but the catch is that they have to fit. It's that simple. If they work and can buy their own clothes, you just cross your fingers and hope that what you taught them will stay with them. There's not much else you can do.
4. A well maintained haircut is everything for a young guy to look polished and clean. Let your teen pick their haircut, but gently remind them that if they like the look of a longer hairstyle, that they also have to have it trimmed more often, which will cut into other things they may want. In other words, they need to budget and pick accordingly.
5. Last but not least, have them take a swipe at their shoes once or twice a week to keep them looking clean.
Five easy ways to teach your teenager about style and grooming: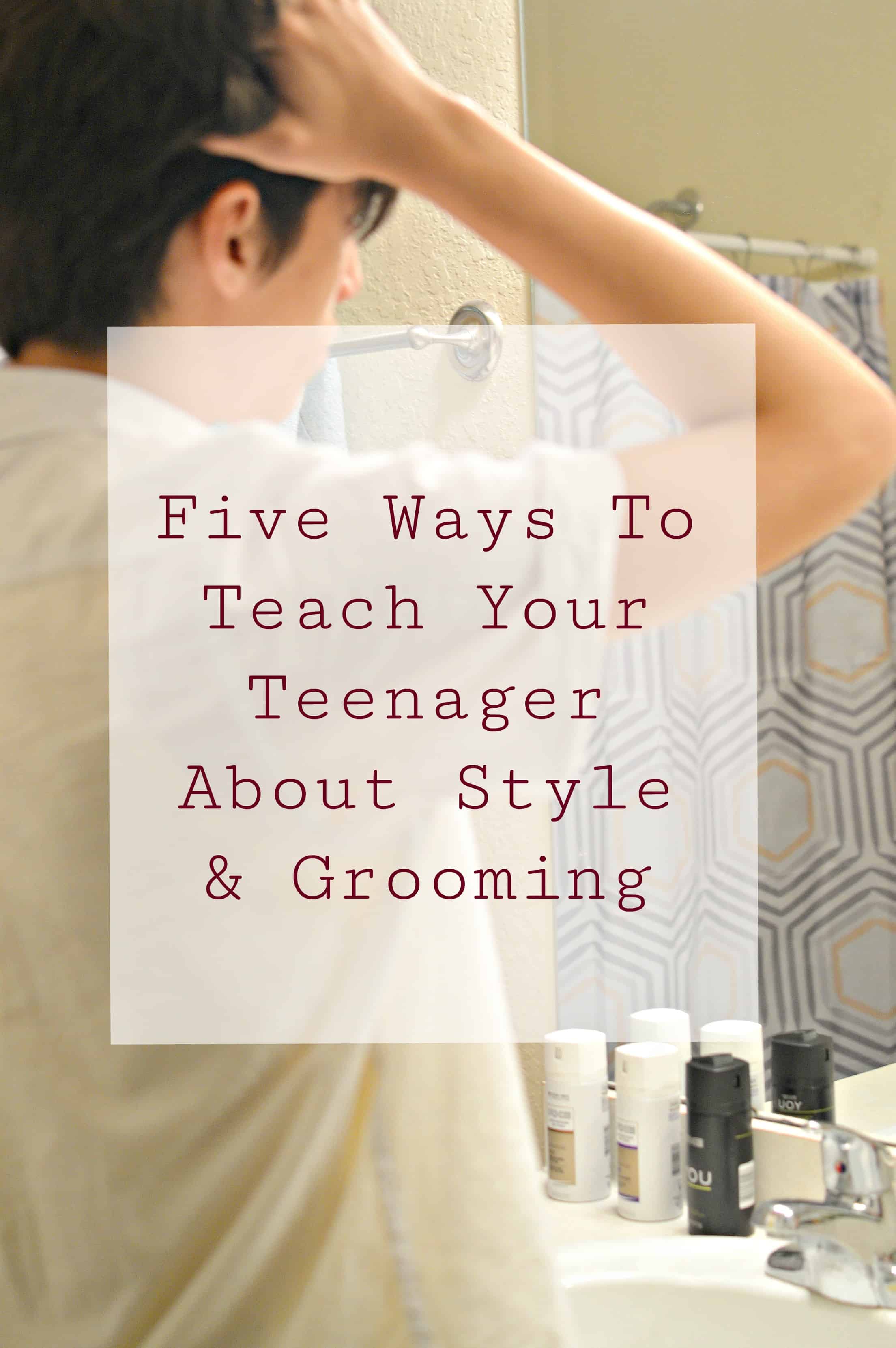 The idea is to guide your teen and provide them with items like AXE YOU Body Spray so you can help them find their magic and confidence by embracing their unique, and individual self-expression, from their style and grooming – to their musical tastes.
This is a sponsored post written by me on behalf of AXE.
SaveSave
SaveSave
SaveSave
SaveSave