This easy two ingredient greek yogurt veggie dip is perfect for all your summer parties! Serve with celery, tortilla chips or your favorite veggies!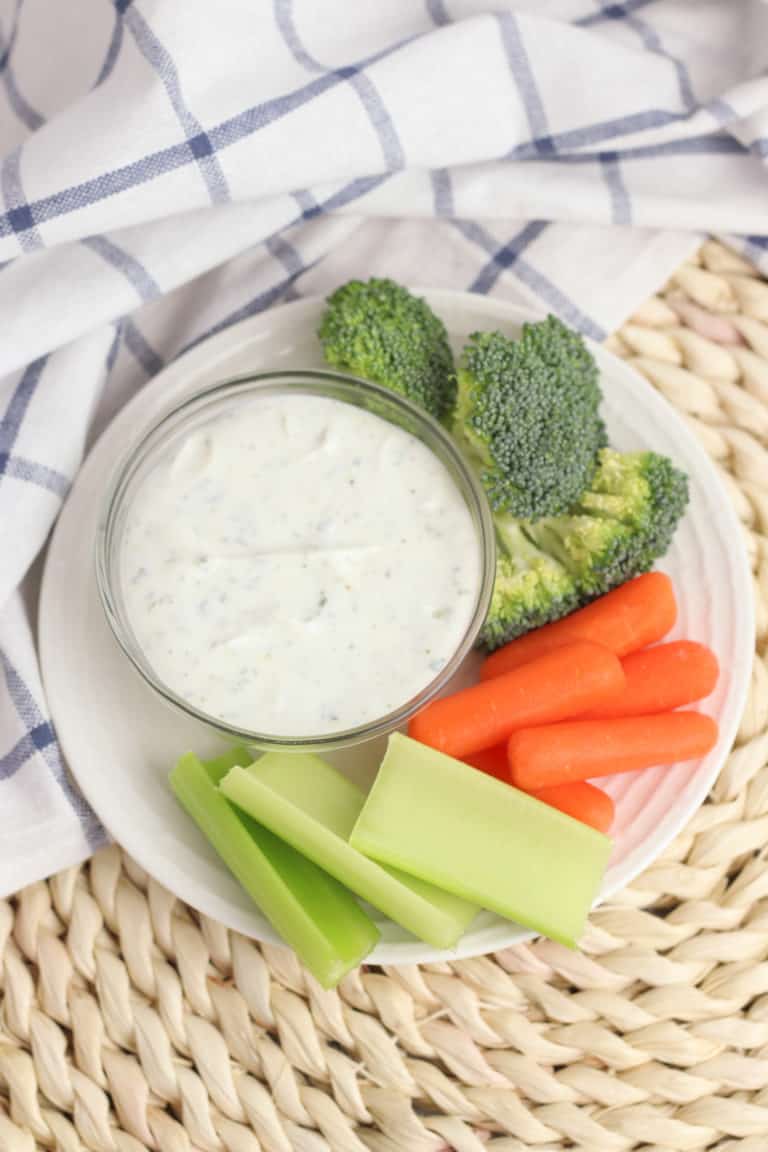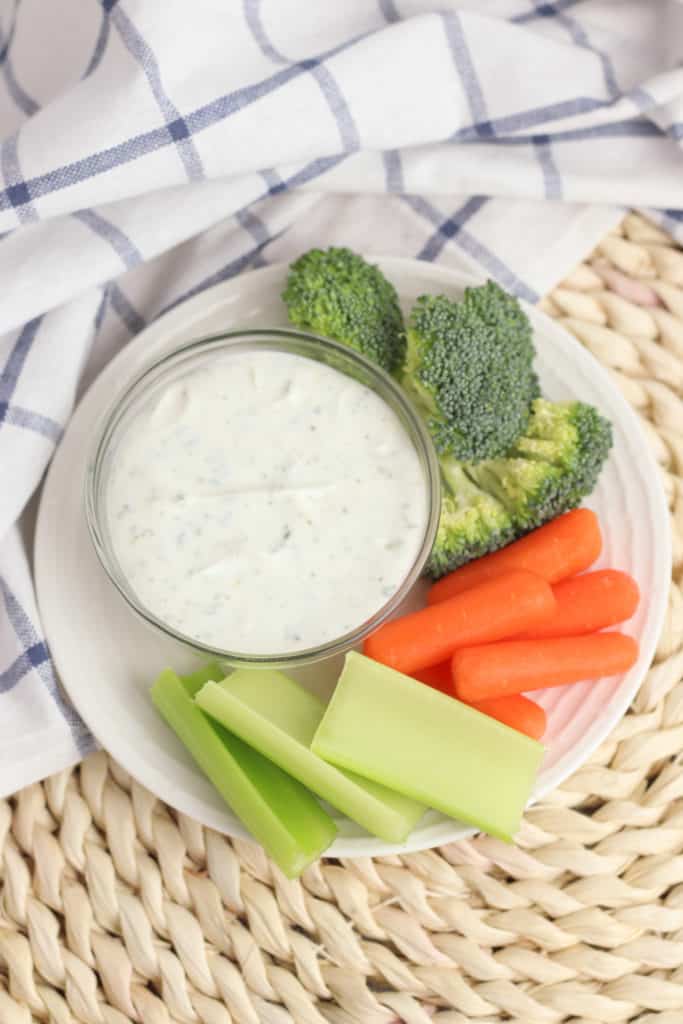 Veggie Dip
So excited for the long Memorial Day weekend! Franklyn and I have been working long hours all week and we're looking forward to hanging out with the kids and eating yummy food! I'll be treating myself to a wine slushie and making these spicy crab cakes!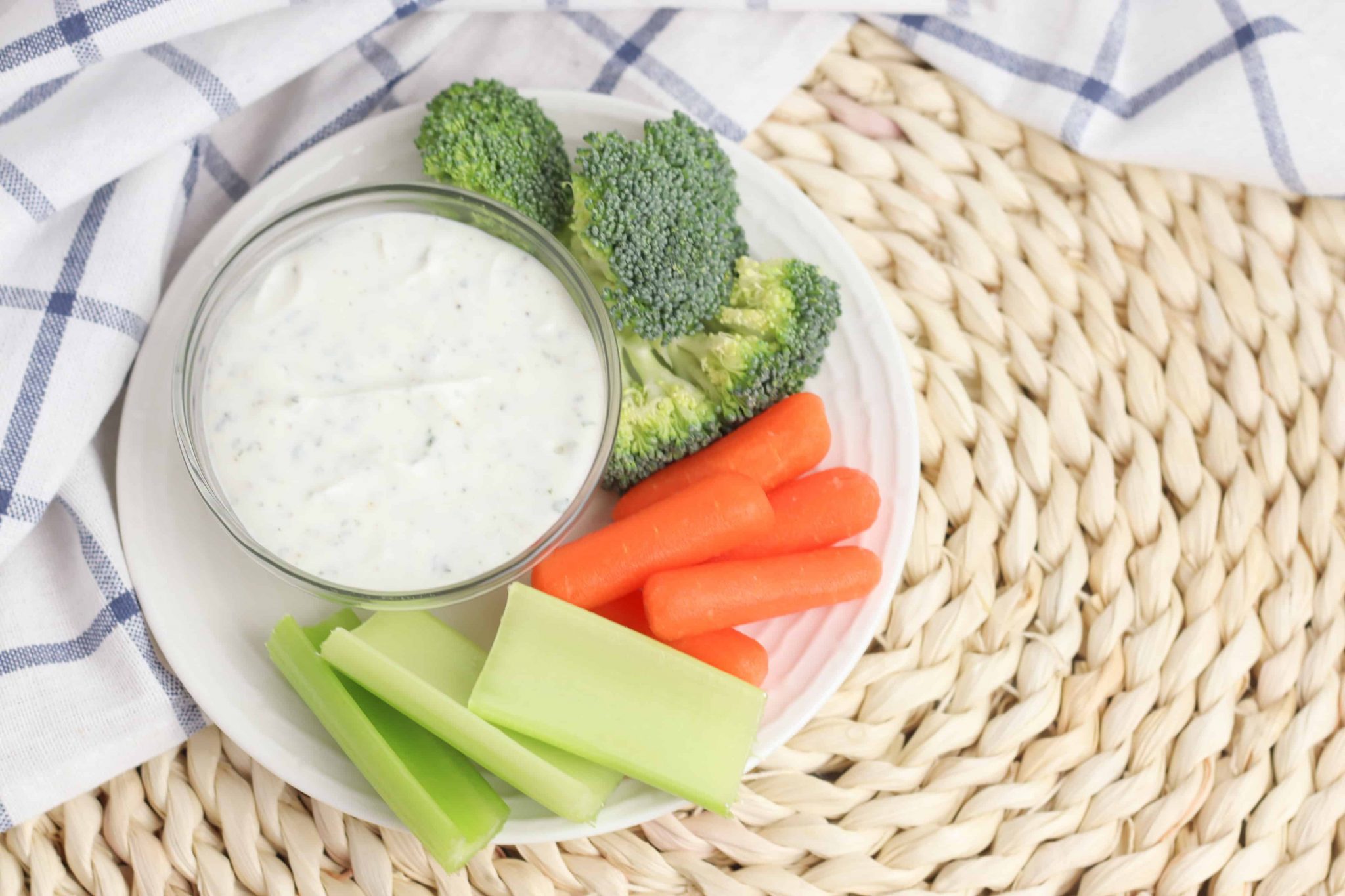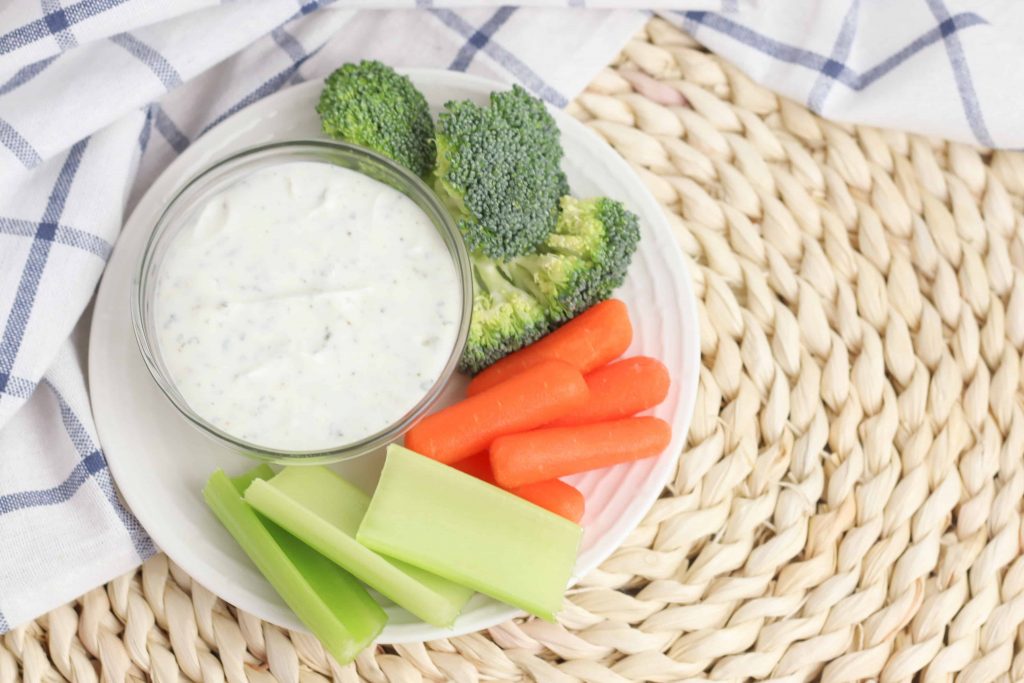 I do have some last minute shopping to do for next weeks deadlines but thankfully it's all local and I'll be able to still get in some fun that we planned!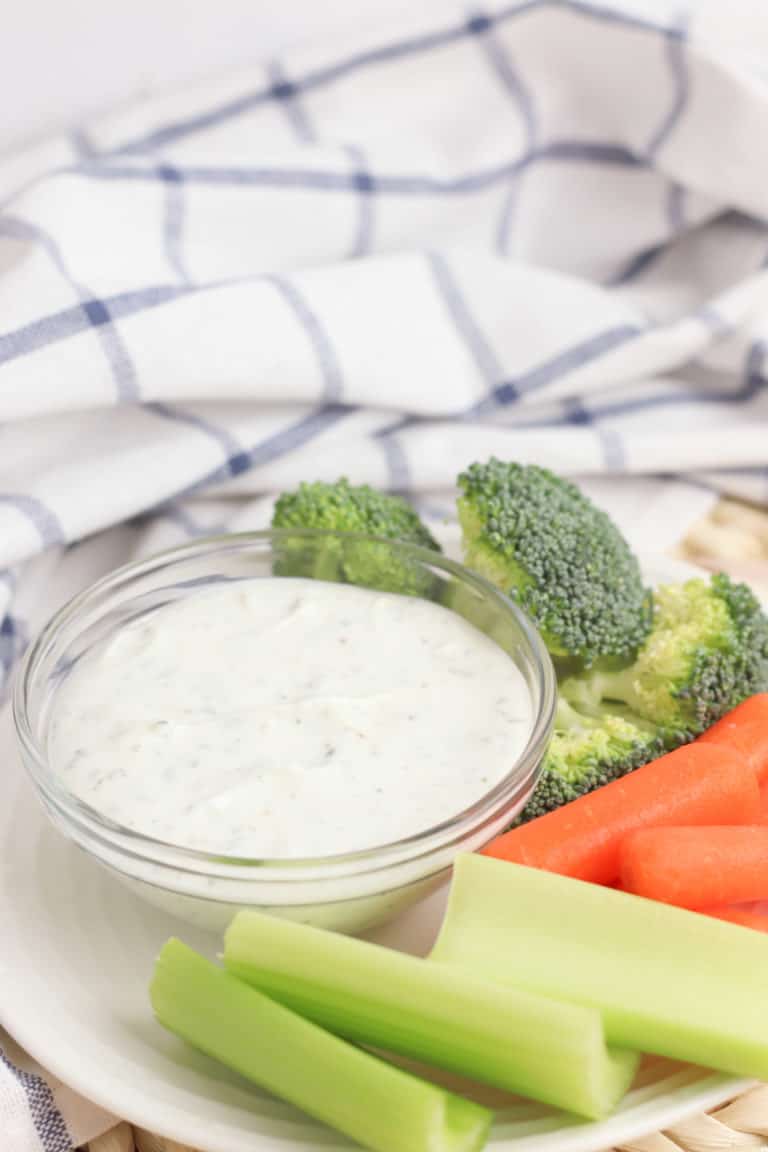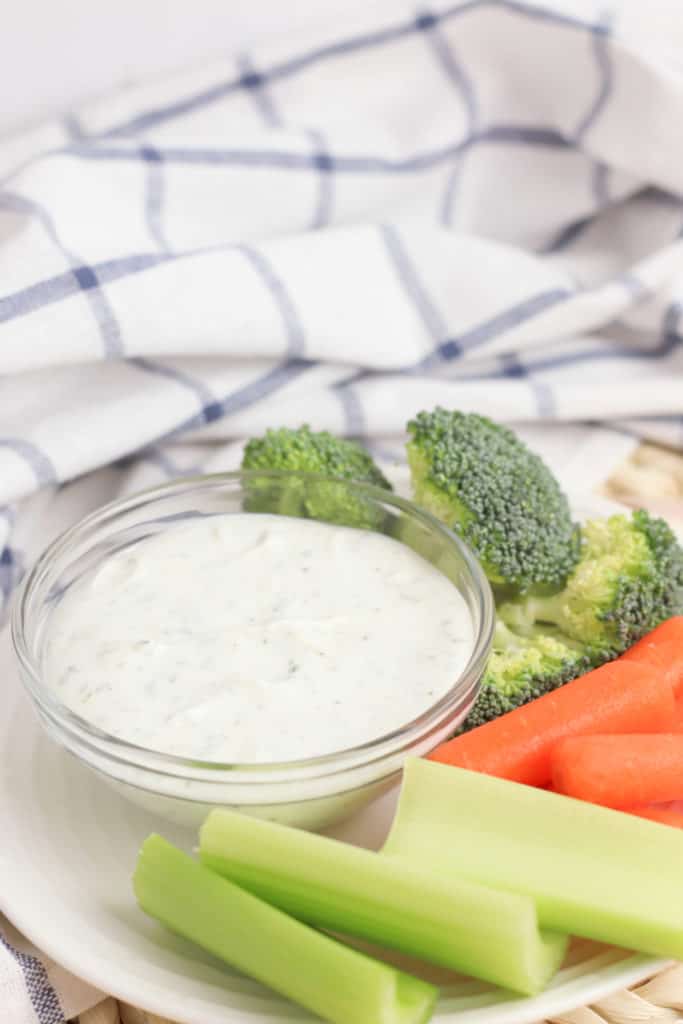 I'll also be making this veggie dip that thankfully only takes a few minutes to make and it's perfect for get-togethers! In fact, dips are my go-to for entertaining! I often make this pickle dip, this jalapeño cilantro dipping sauce, and this ket buffalo chicken dip!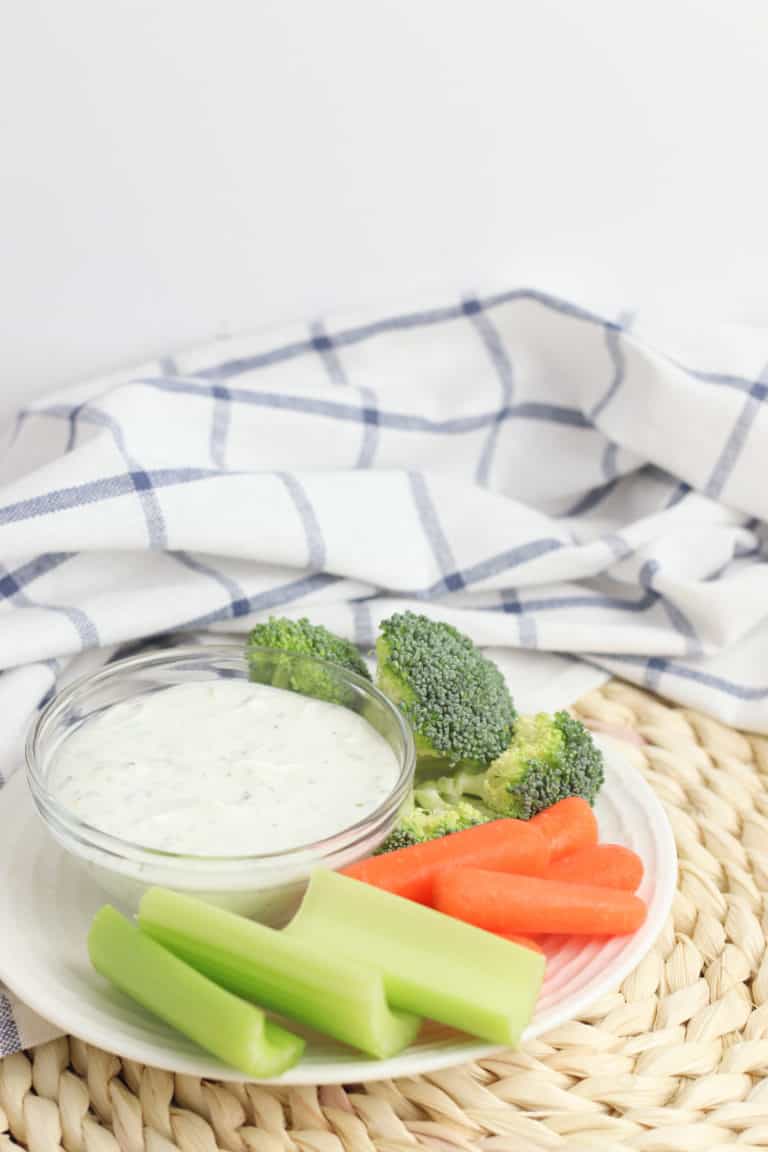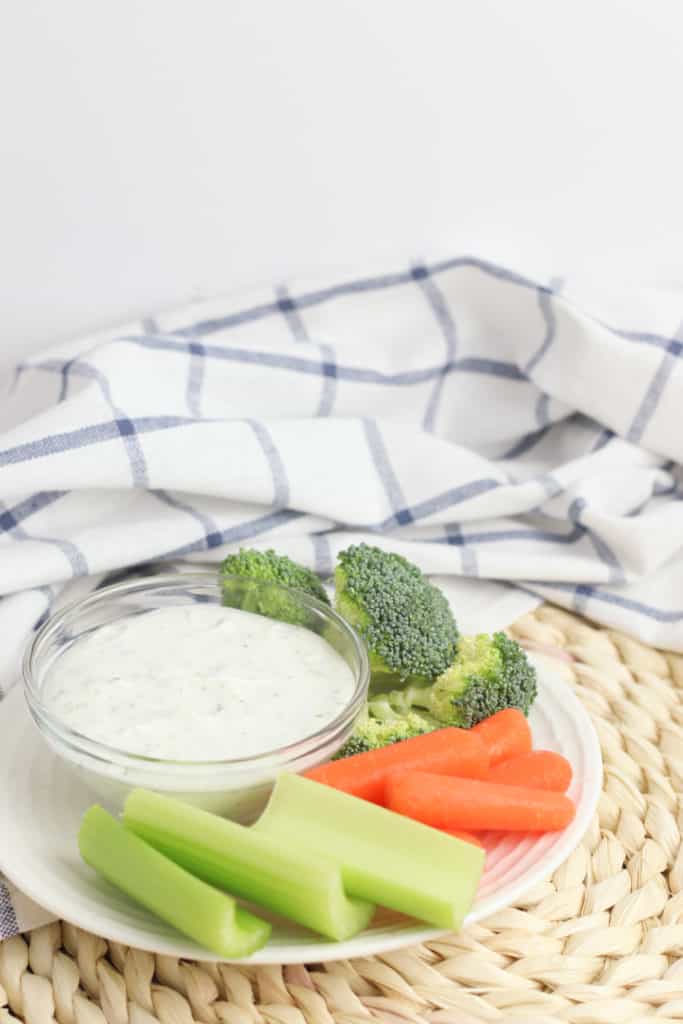 You can also use this tasty dip along with these chicken burger bites, as a spread on toast or crackers, and even as a dressing
Only need two ingredients!
To make this veggie dip all you need is greek yogurt and ranch dressing mix. You can easily make a big batch and keep handy for meal prepping, and unexpected guest! The best part: it's also a great way to eat get the kids more veggies!
More Recipes You'll Love:
Homemade Restaurant Style Salsa
Air Fryer Corn On The Cob
Classic Deviled Eggs
Zucchini fritters
Dip Recipe Below!
Ingredients:
2 cups nonfat Greek yogurt
1 package ranch dressing mix
Instructions:
1. Combine the Greek yogurt and ranch dressing mix in a small bowl.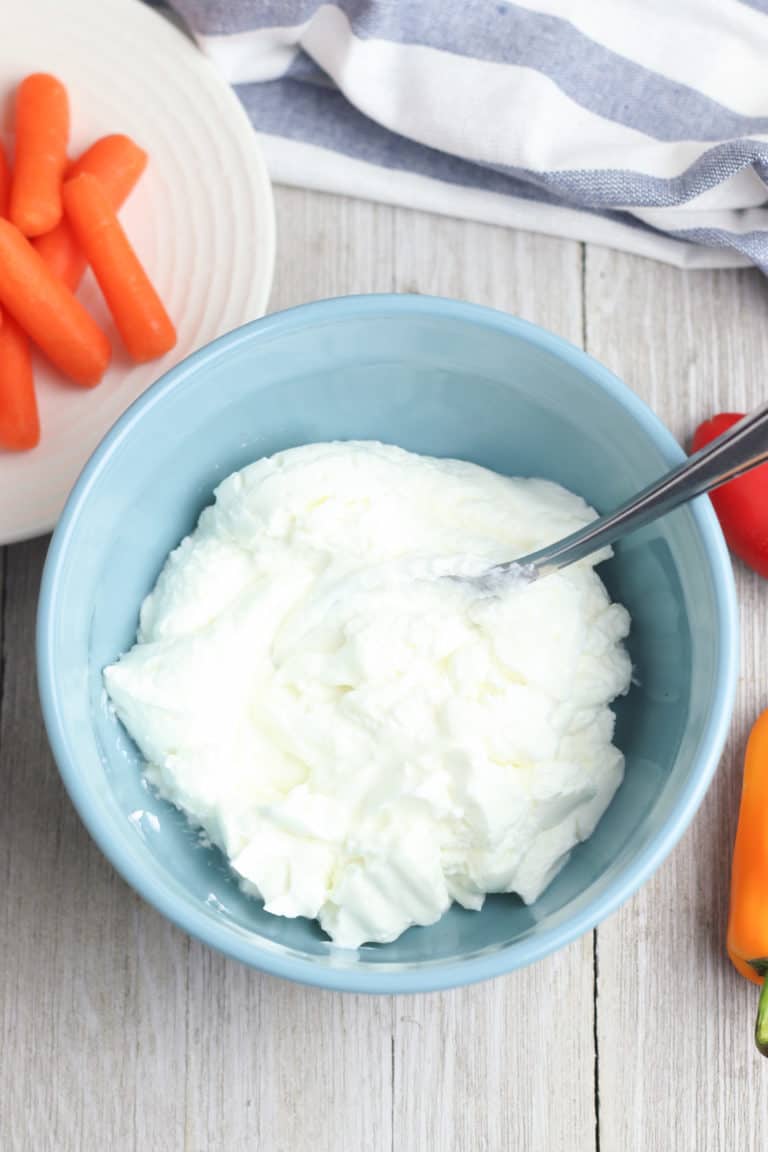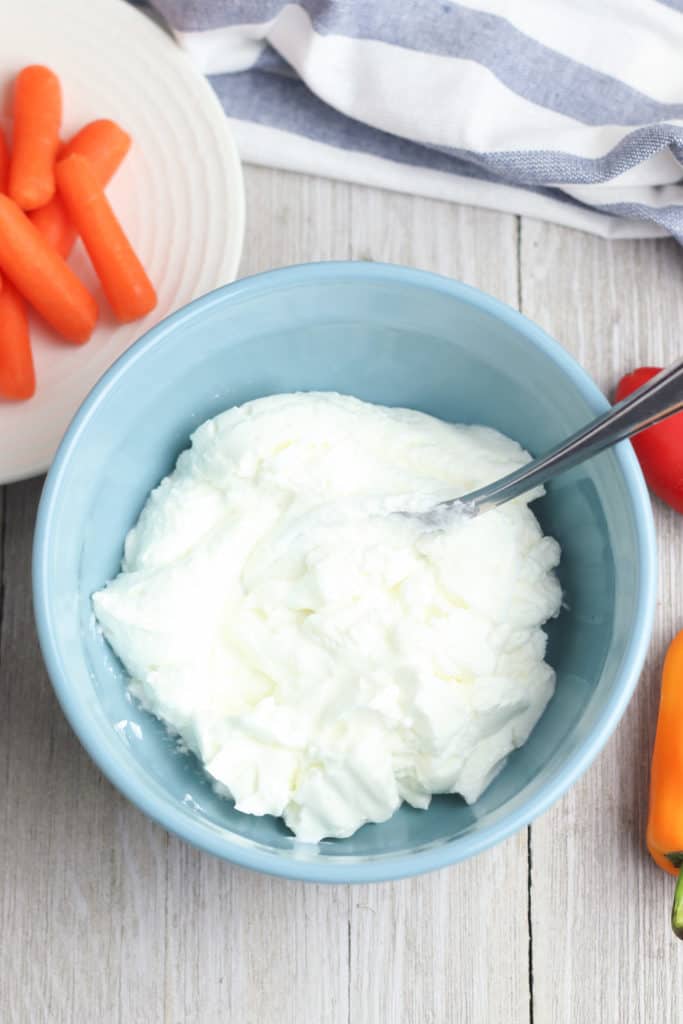 2. Whisk to combine.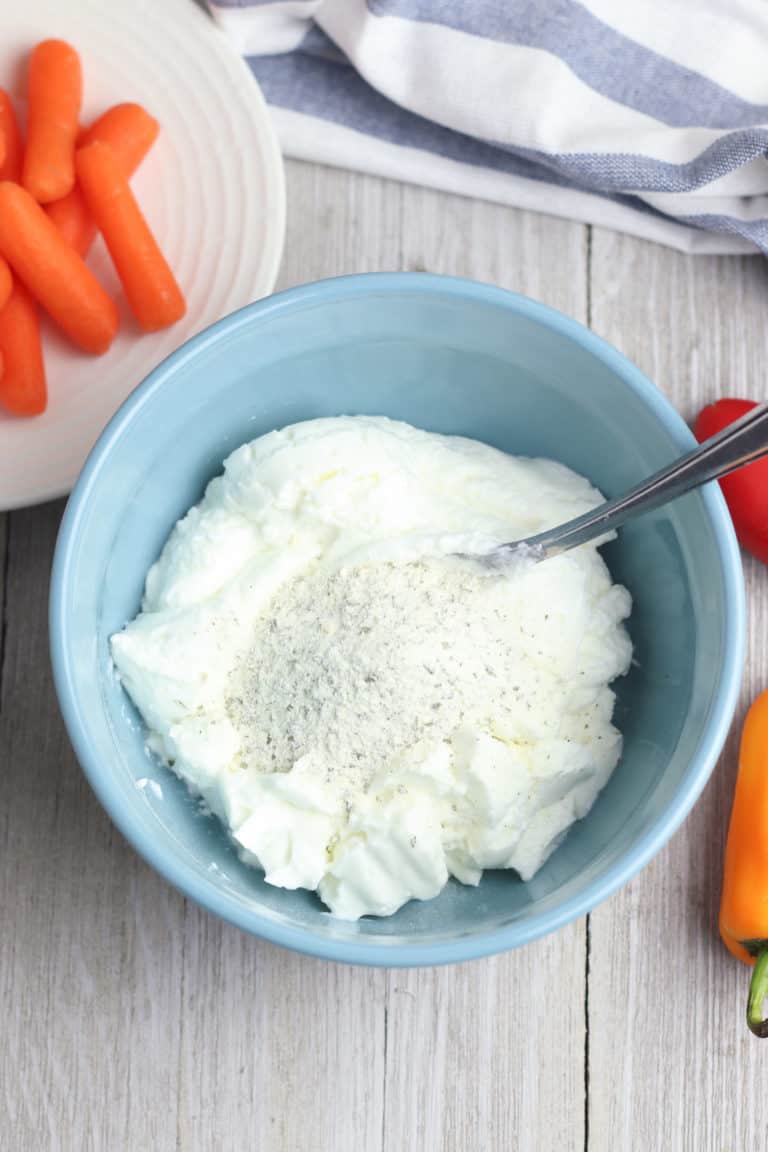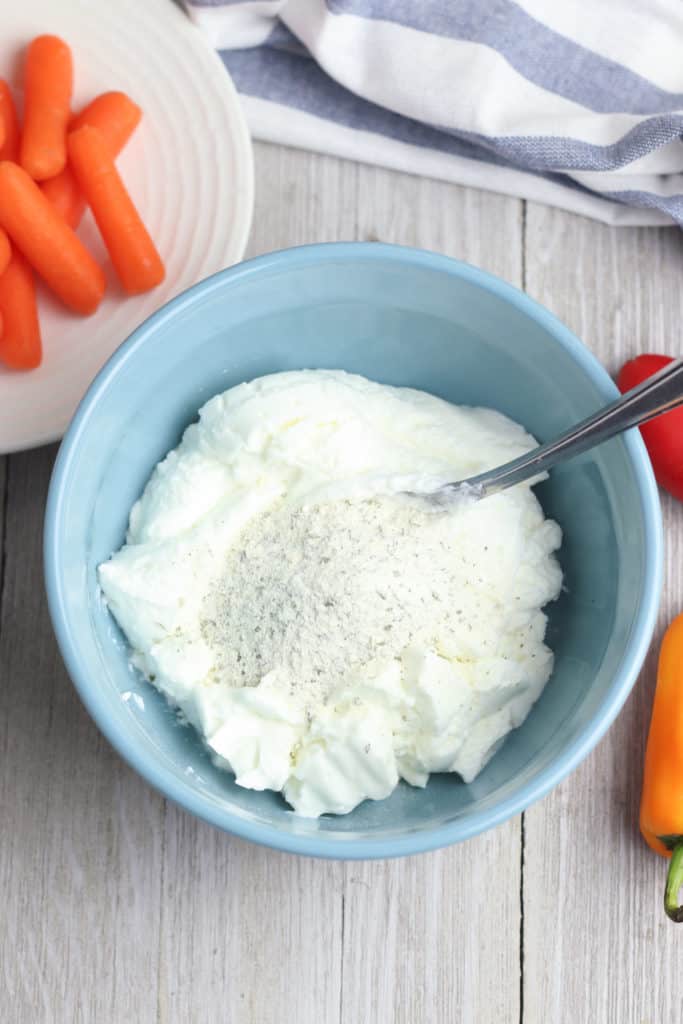 3. Chill for at least one hour before serving.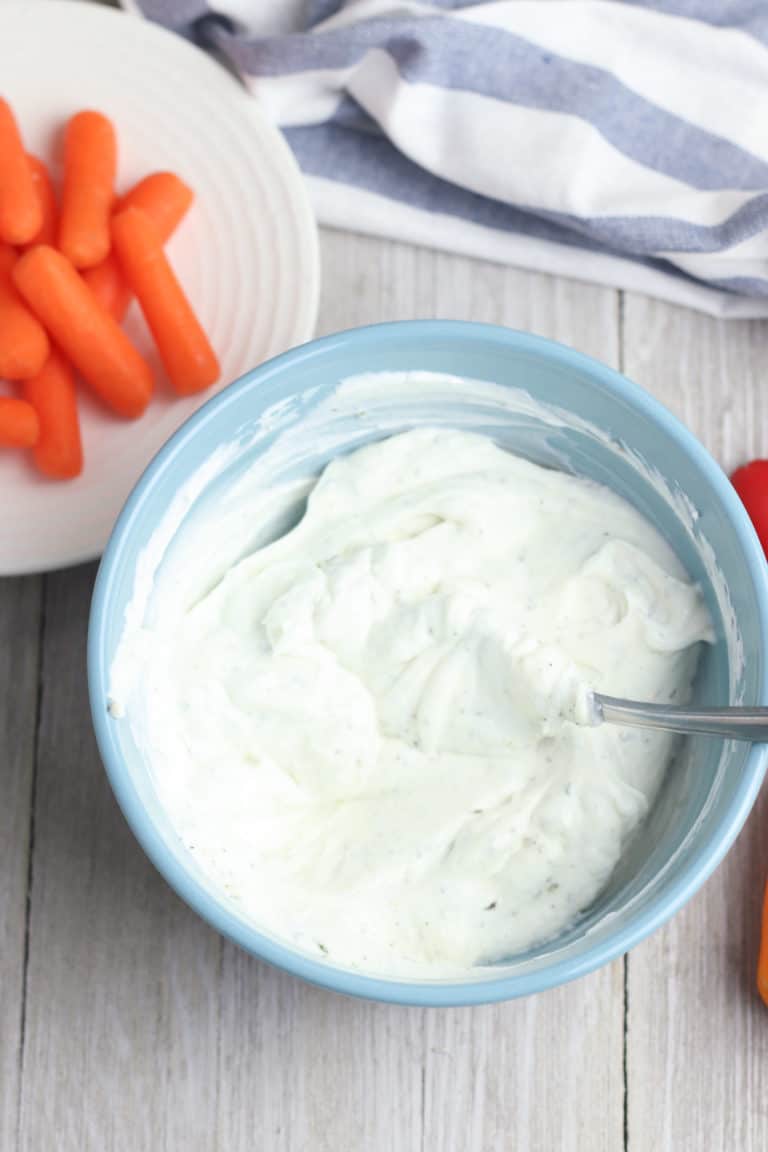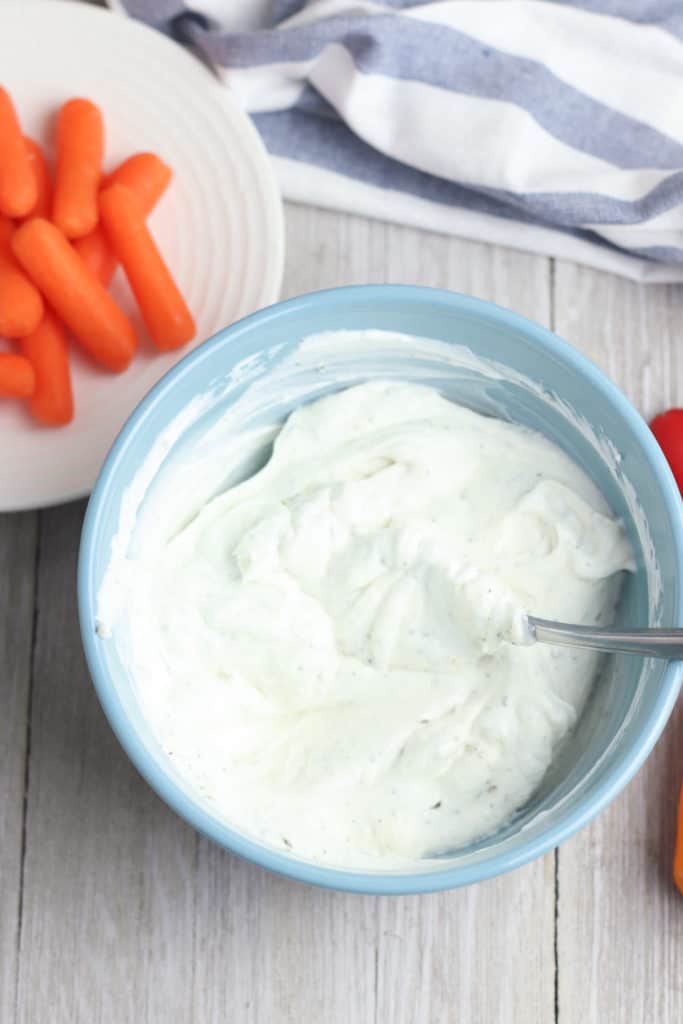 Pin for later!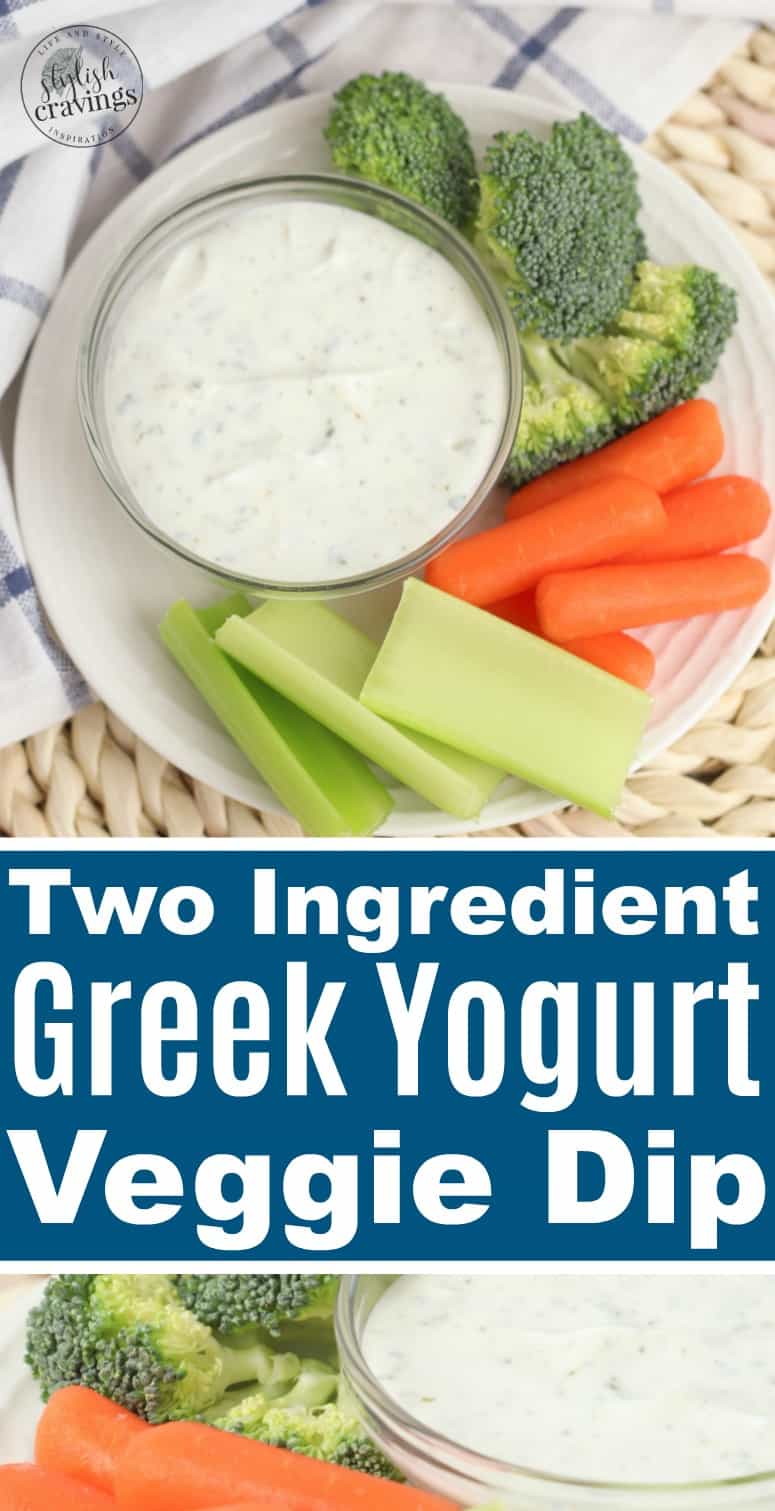 Follow me on Pinterest for more easy to make recipes! What are you guys doing this weekend?