St Patrick's Day is only a few weeks away! These St Patrick's Day OREO cookies are a fun way to get the kids involved in the festivities!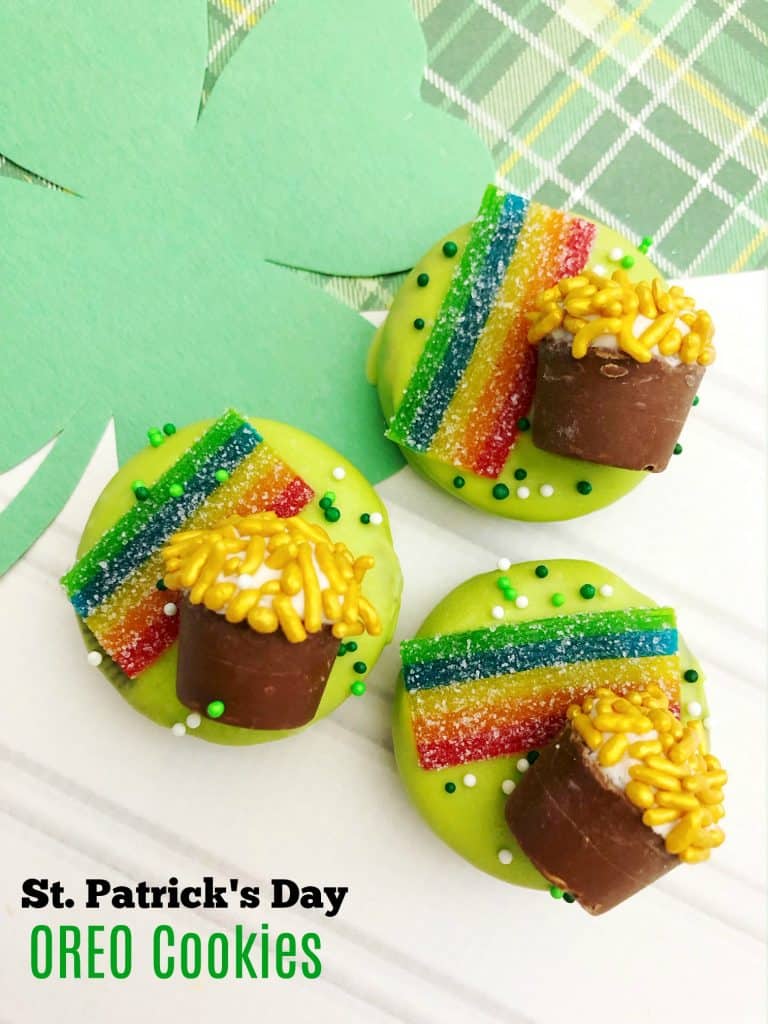 I'll be honest I've never really gotten into the whole St. Patrick's Day thing until I had kids. The kids make it so much more fun to celebrate just about any holiday! They love to wear red for Valentine's Day, green for St. Patrick's Day and on Easter, the girls love to wear bunny ears!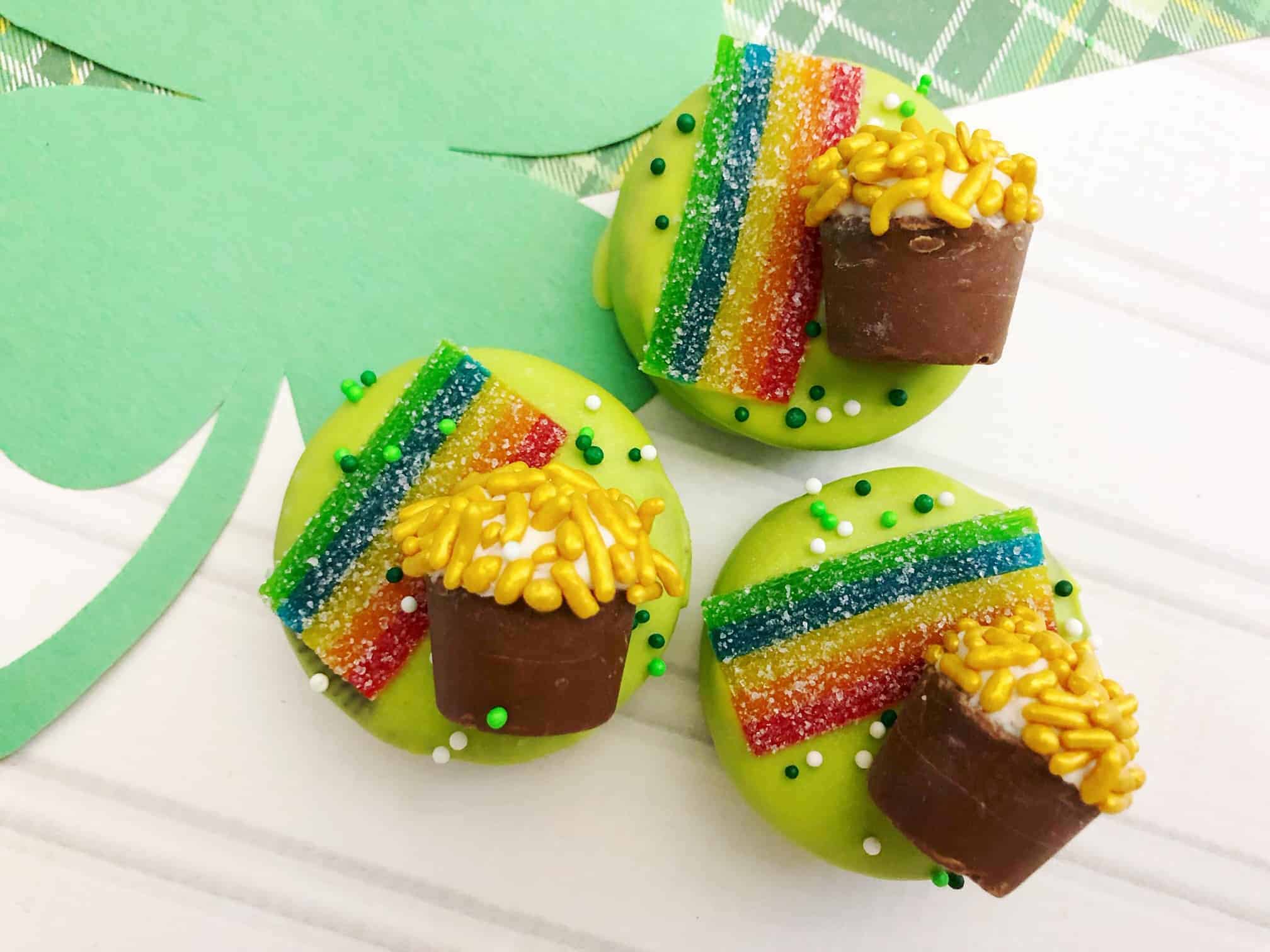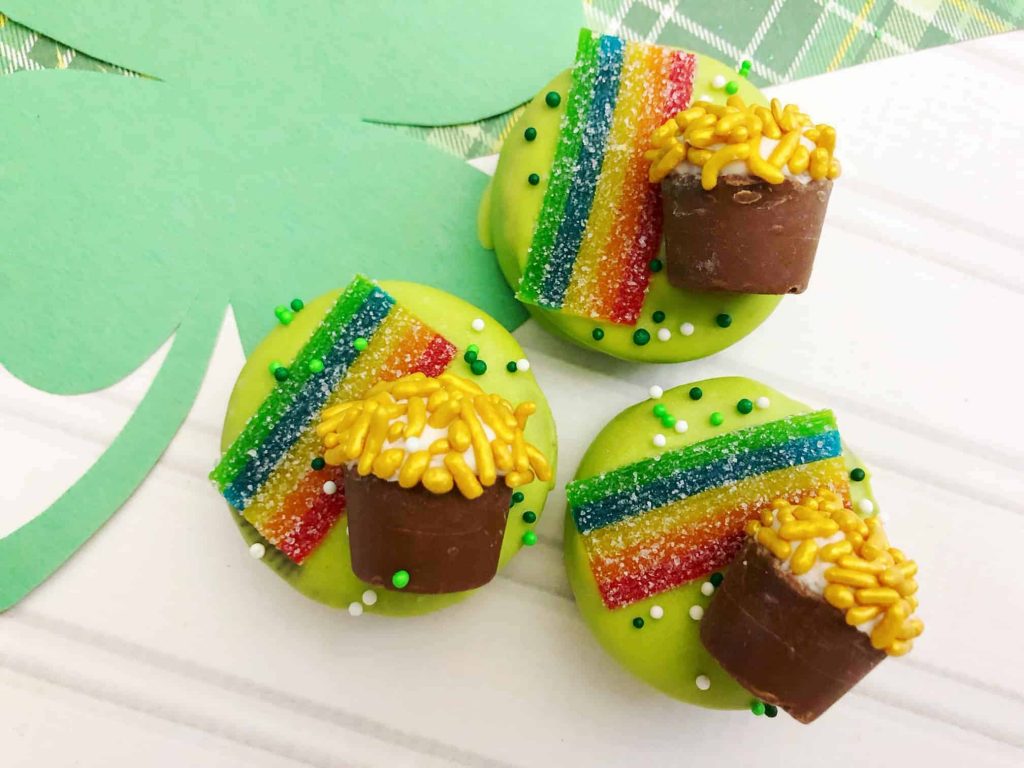 The most I've ever done is have them wear something for St Patrick/s but this year I decided to make these fun St Patrick's Day OREO cookies! Don't let the fancy details fool you, these St. Patrick's day treats are really easy to make and even the kids can get in on the fun!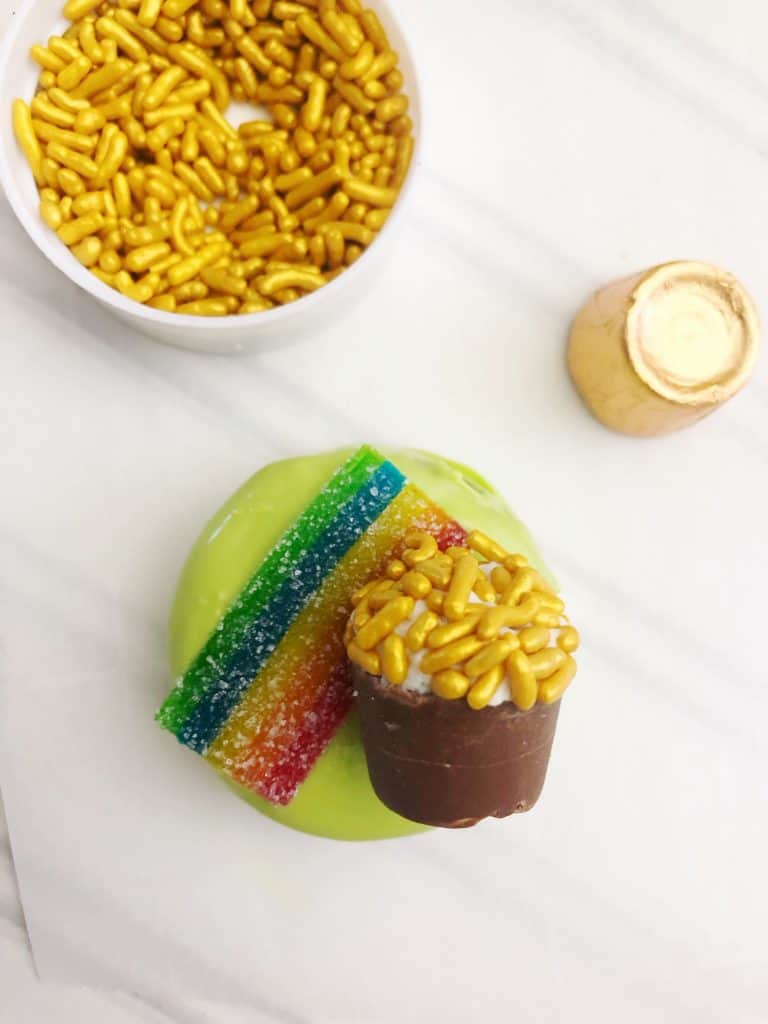 To make these St Patrick's Day cookies I used green candy melts, rolls for the pot of gold, vanilla frosting for the rainbow, green sprinkles, St. Patrick's Day sprinkles and for the rainbow I used Airhead Extreme's!
St. Patrick's Day OREO Cookies
More recipes you'll love:
Easter Bunny Cupcakes
OREO Chocolate Dipped Cookies
Easy To Make Candy Bark
Ingredients:
Oreos (any)
Wilton green candy melts
Rolos
Vanilla frosting
Green sprinkles
St. Patrick's Day sprinkles
Airhead Extreme's
Instructions:
1. Lay out a piece of parchment paper.
2. In a microwave safe bowl heat your green candy melts on 50% power for 3-4 minutes, stirring every 30 seconds until melted.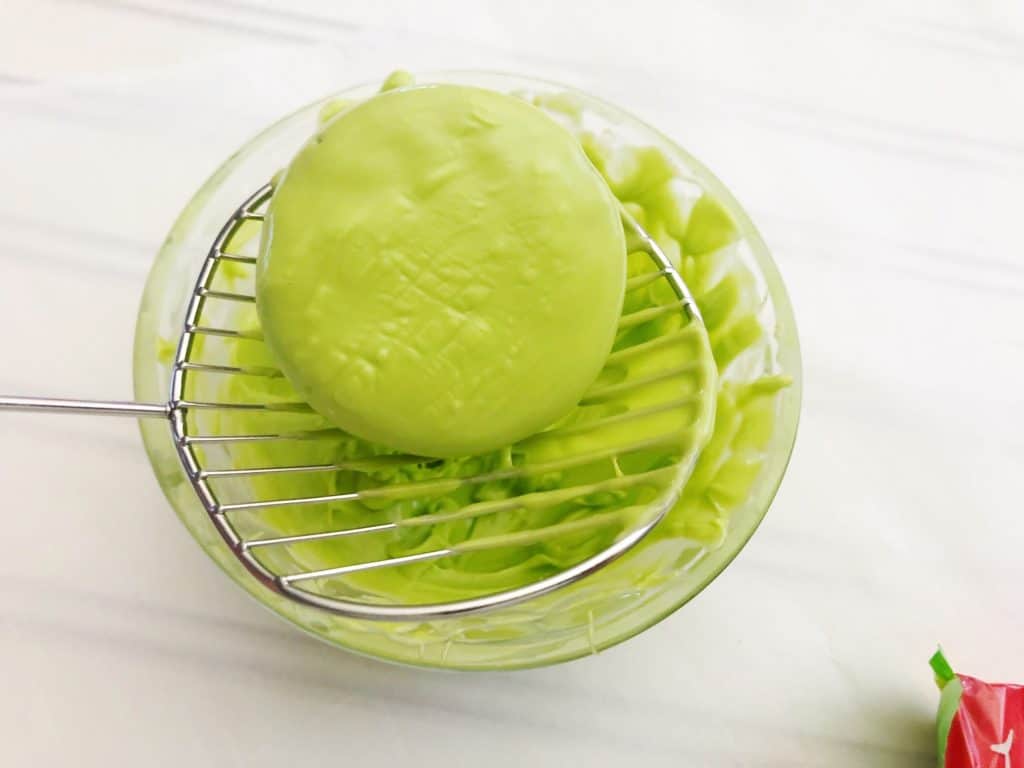 3. Stir and place an Oreo into the chocolate making sure all sides are covered.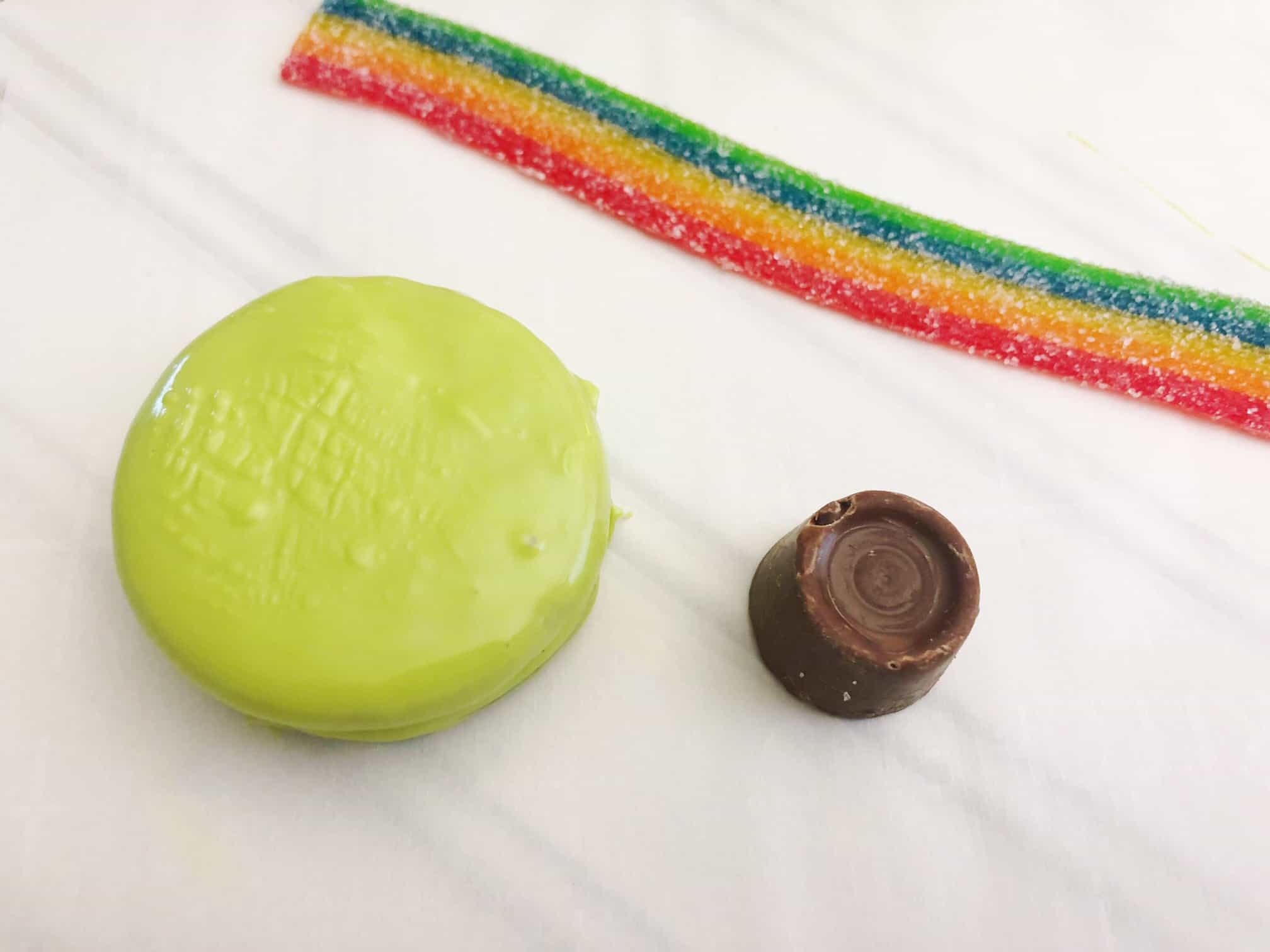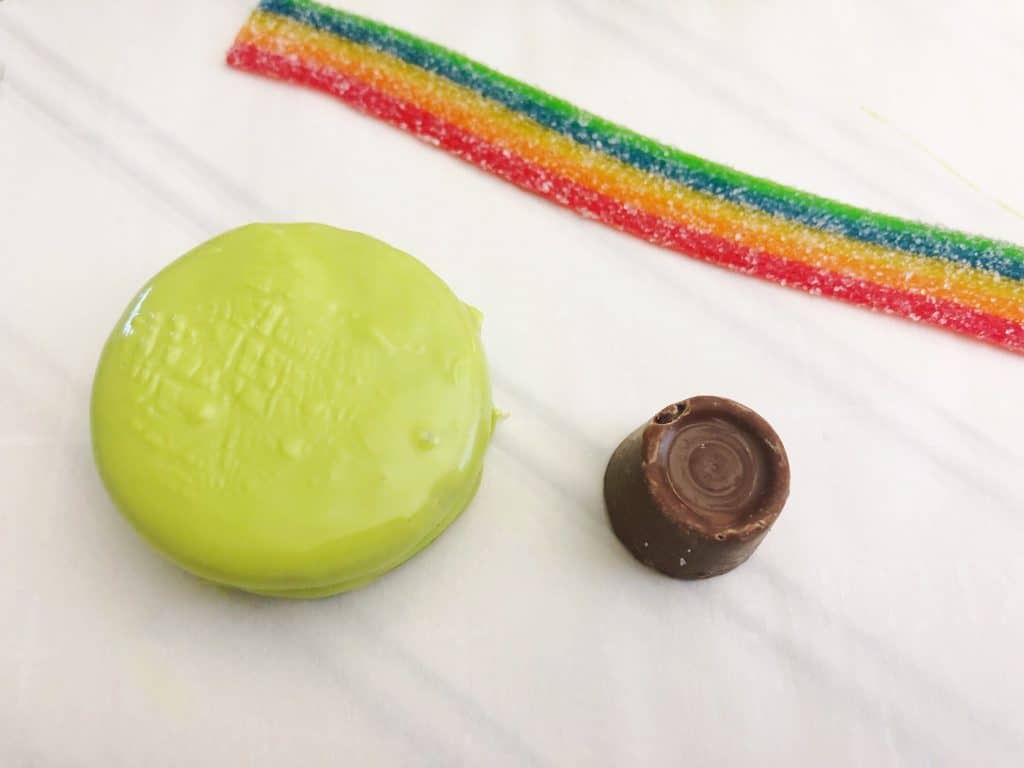 4. Remove with a slotted spoon and shake off any excess chocolate.
5. Set on the parchment paper.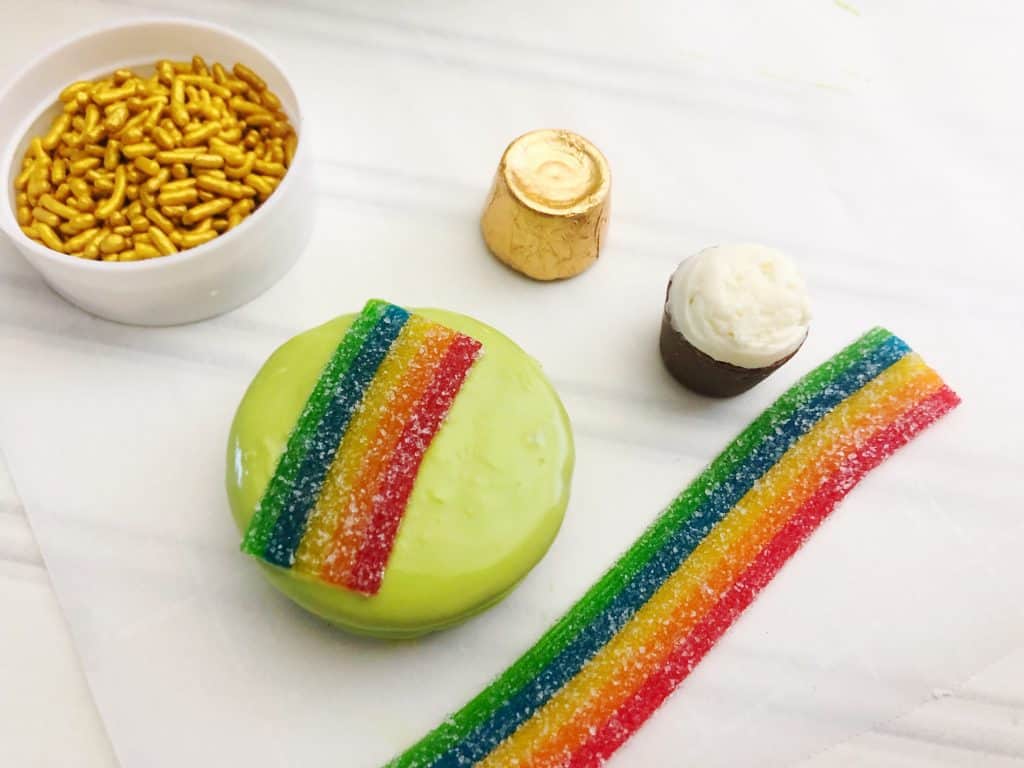 6. Cut a 1.5" piece of airhead extreme and place it on the top left of the green Oreos.
7. Open the Rolos and add a dollop or frosting to the bottom side.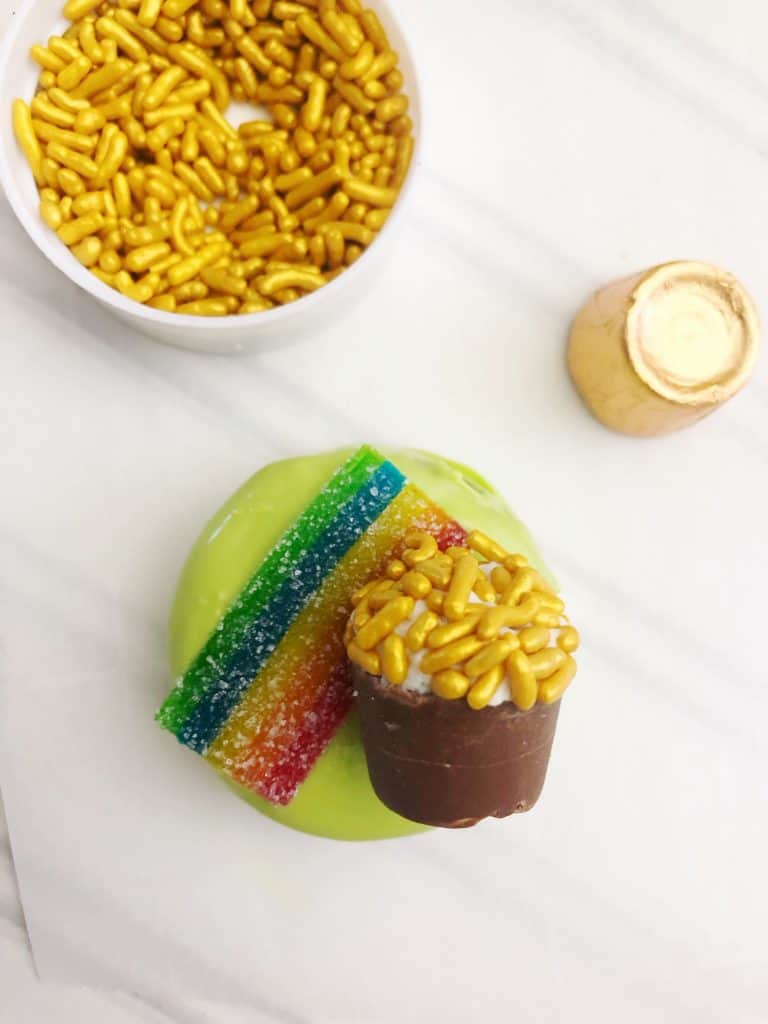 8. Cover the frosting in gold sprinkles and set next to the Airhead Extreme.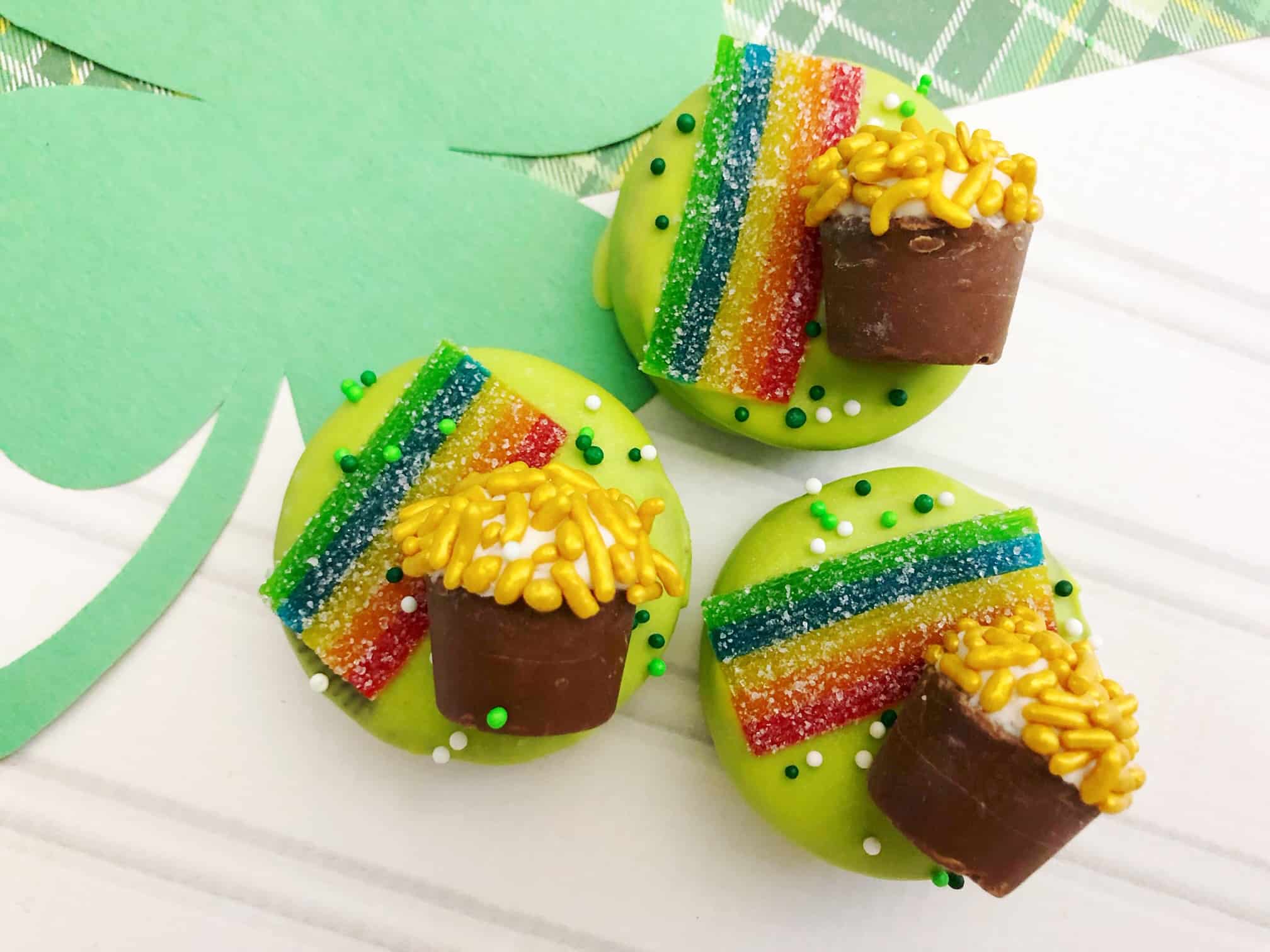 9. Top with St. Patrick's sprinkles and let set.
Pin for later!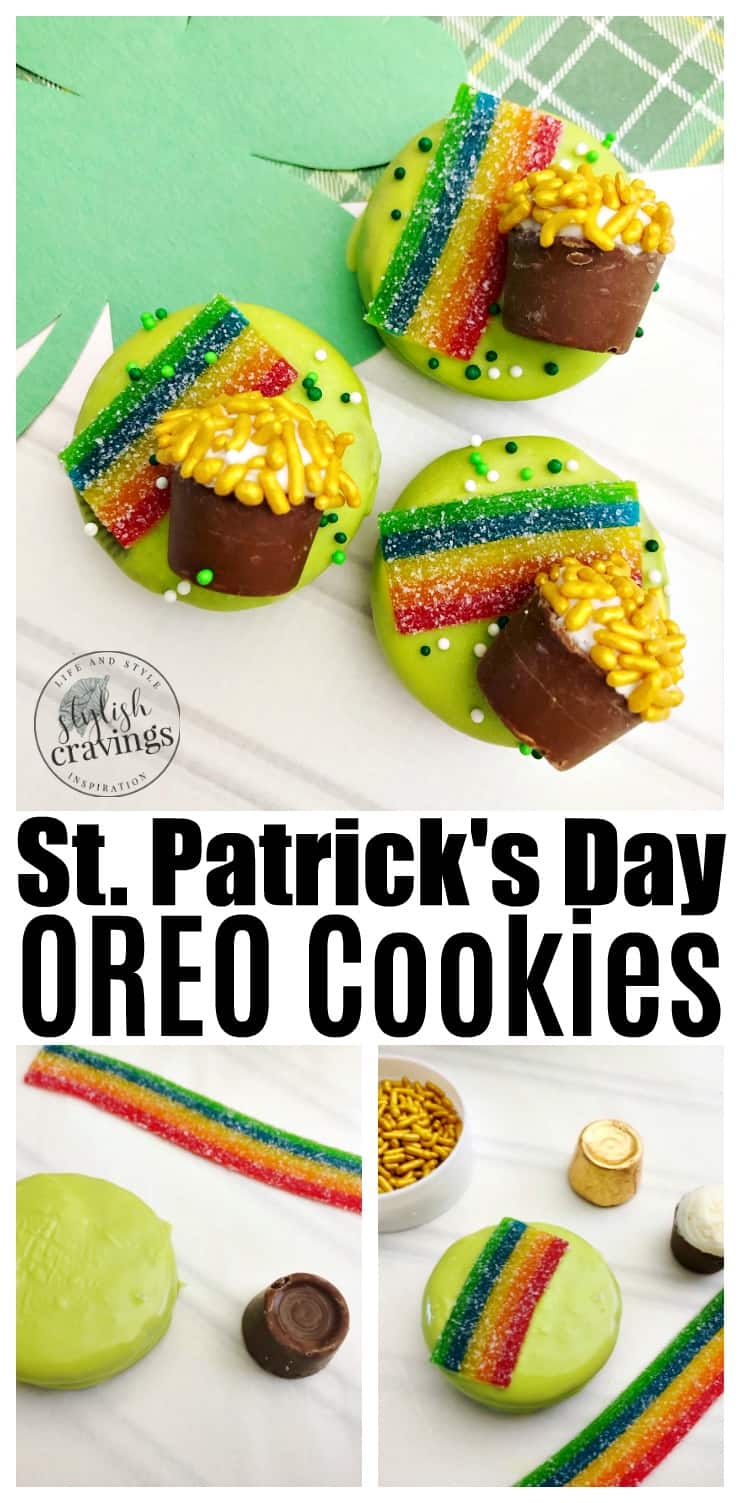 Aren't they fun?! They taste so yummy too!
These St. Patrick's Day cookies also make a great gift to share! Once the chocolate has dried you can box them or put them in small treat bags!
Click here to follow me on Pinterest for more recipes like this!