This bell pepper Keto egg salad sandwich is a tasty twist on the classic everyone loves. It's the perfect fix for low carb dieters that crave a sandwich!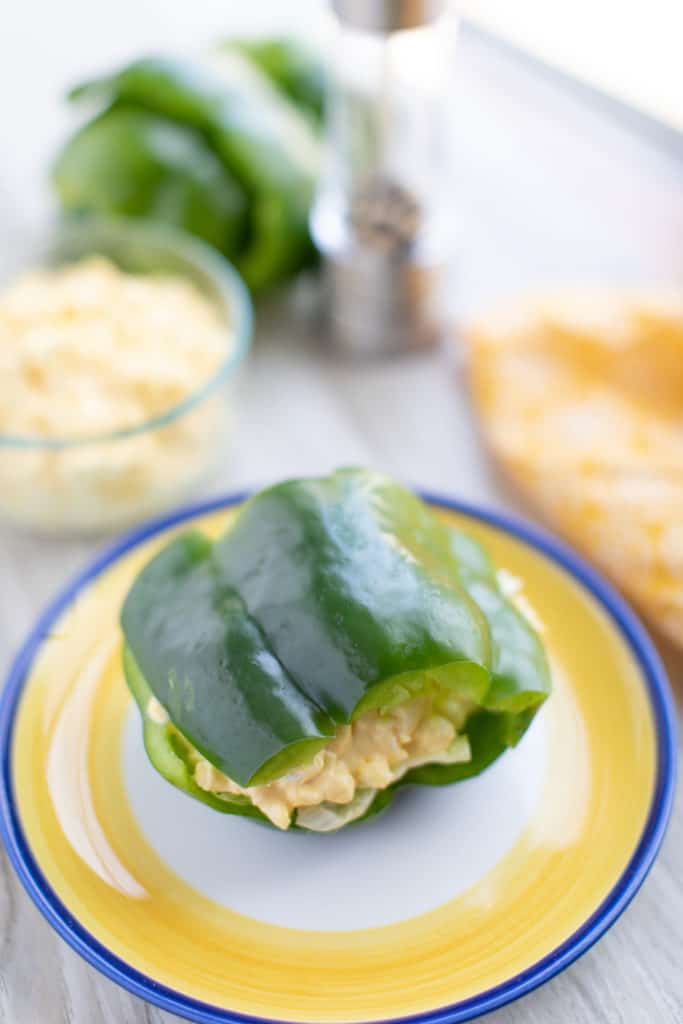 As I try to keep things creative, I find myself looking for easy ways to recreate classic recipes I already know and love. I've made a few lunch sandwiches with this Keto cloud bread recipe, but more often than not, I want something super quick to make.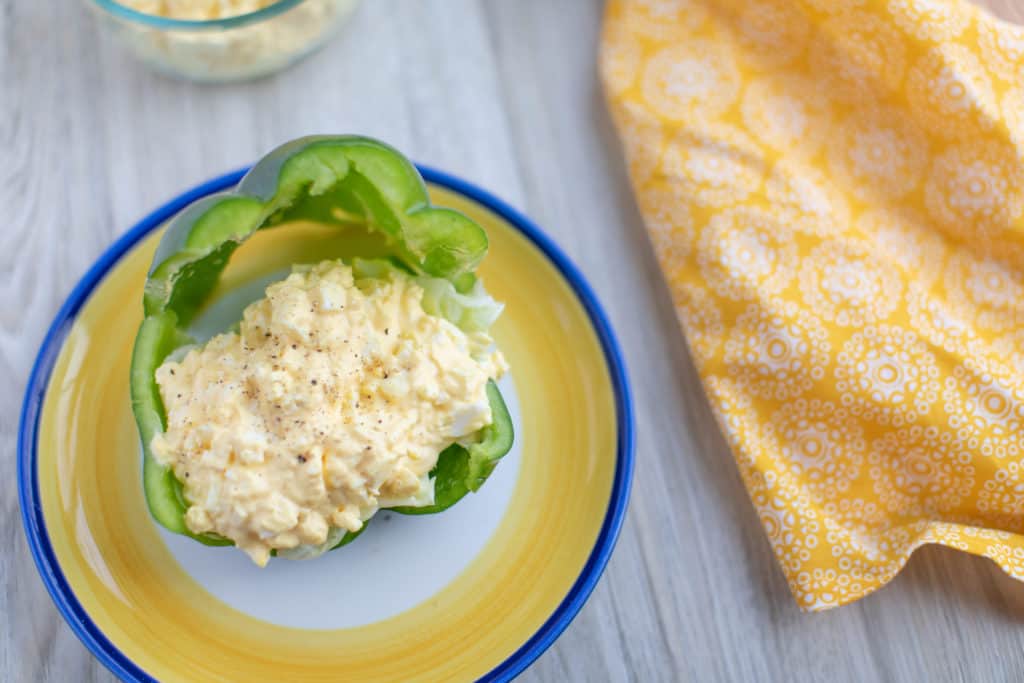 This unique Keto bell pepper egg salad sandwich is delicious! While this is admittedly a bit messy to eat, it can easily be remedied by cutting the sandwich into halves or serving as an open bell pepper sandwich. Either way, once you take a bite, it won't really matter how it's served!
More Low Carb Recipes You'll Love:
Low Carb Greek Chicken Bowl
Egg Roll In A Bowl
Keto Everything Bagel
How to make a bell pepper Keto egg salad sandwich
Making this bell pepper and egg salad sandwich couldn't be easier! You make your egg salad (instructions below), then simply cut and remove the seeds from your bell pepper, cut it in half, and fill it with egg salad!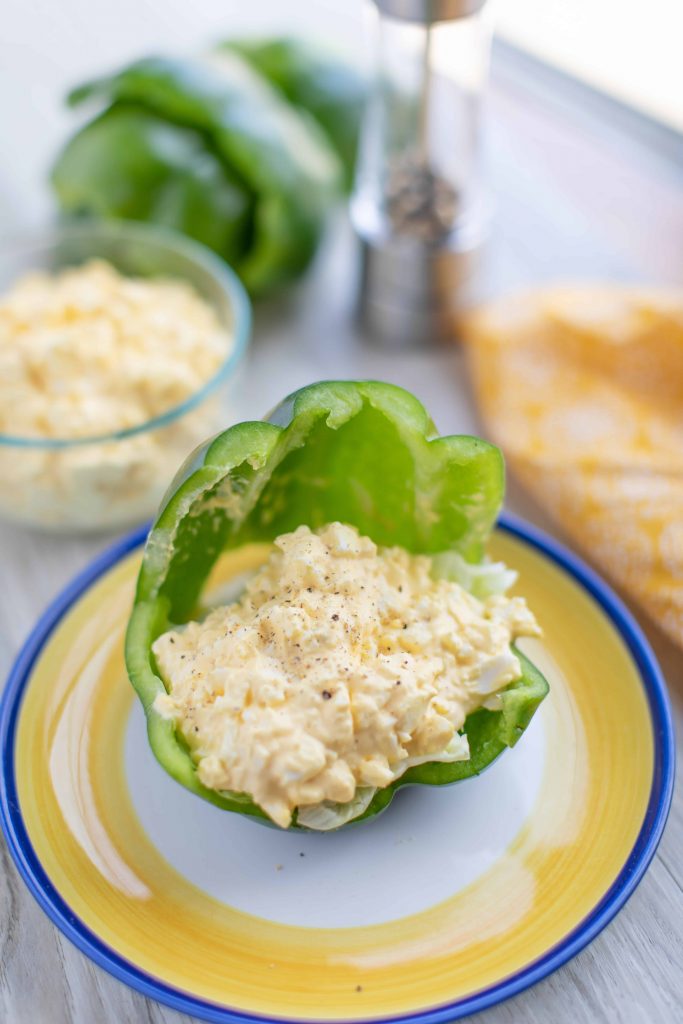 I've also seen other recipes where the bell peppers are seasoned and baked beforehand, but I find that's best for warm sandwiches. Regardless, this egg salad tastes amazing along with a crunchy, fresh bell pepper!
Ingredients:
4 Green Bell Peppers
7 large eggs
½ cup olive oil
½ teaspoon apple cider vinegar
1 teaspoon yellow mustard
½ teaspoon Himalayan pink salt
¼ teaspoon fresh ground black pepper
Instructions:
Eggs
In a medium saucepan, add 6 eggs and enough water to just cover the eggs
Heat over medium-high heat until boiling. Turn down heat, cover, and simmer for 10 minutes.
Removed from heat, keep covered, and let sit for 2 minutes.
Drain and put in a cold water bath for 10 minutes.
Peppers

Cut off tops and bottoms of peppers, and remove seeds. Cut peppers in half, lengthwise.
Egg Salad
Peel and rinse eggs.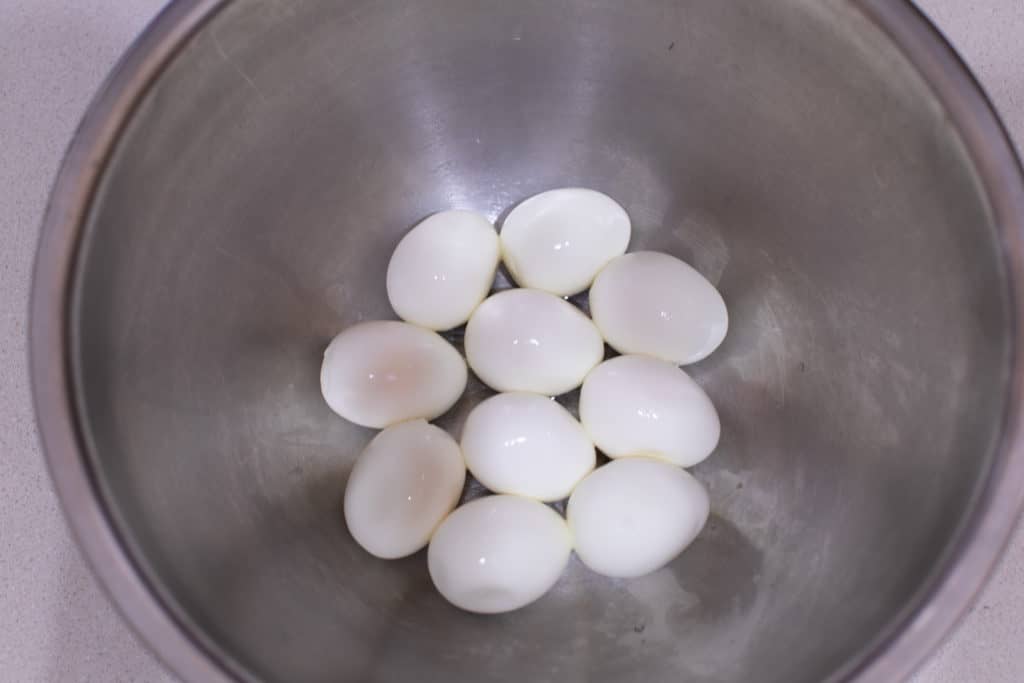 Mash or cut up eggs, leaving chunky.
Add eggs to a large mixing bowl.

Homemade mayonnaise
In a blender or food processor, add 1 egg, olive oil, and vinegar, and blend until smooth and creamy.
Add homemade mayonnaise, mustard, salt, and pepper to the eggs.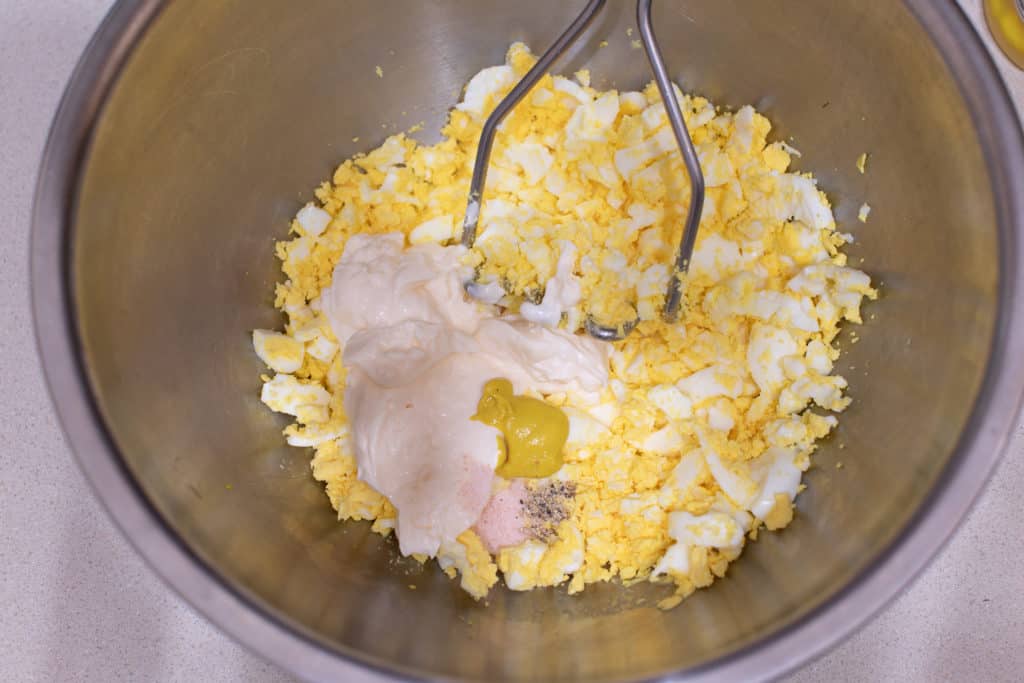 Mix until well combined.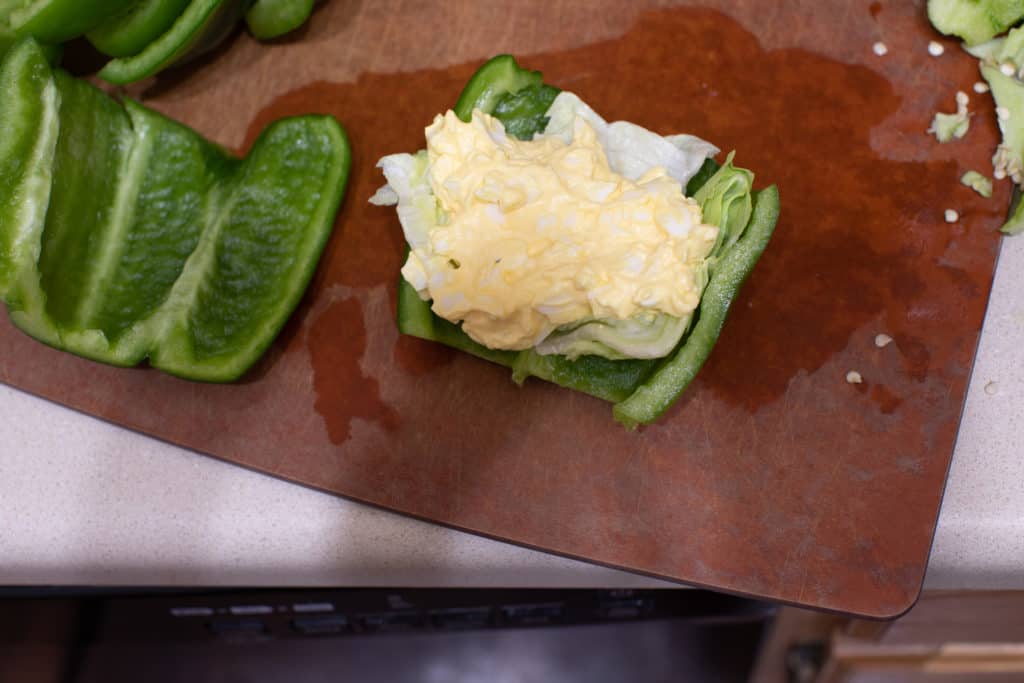 Spoon onto bell peppers and serve like sandwiches.
Pin for later!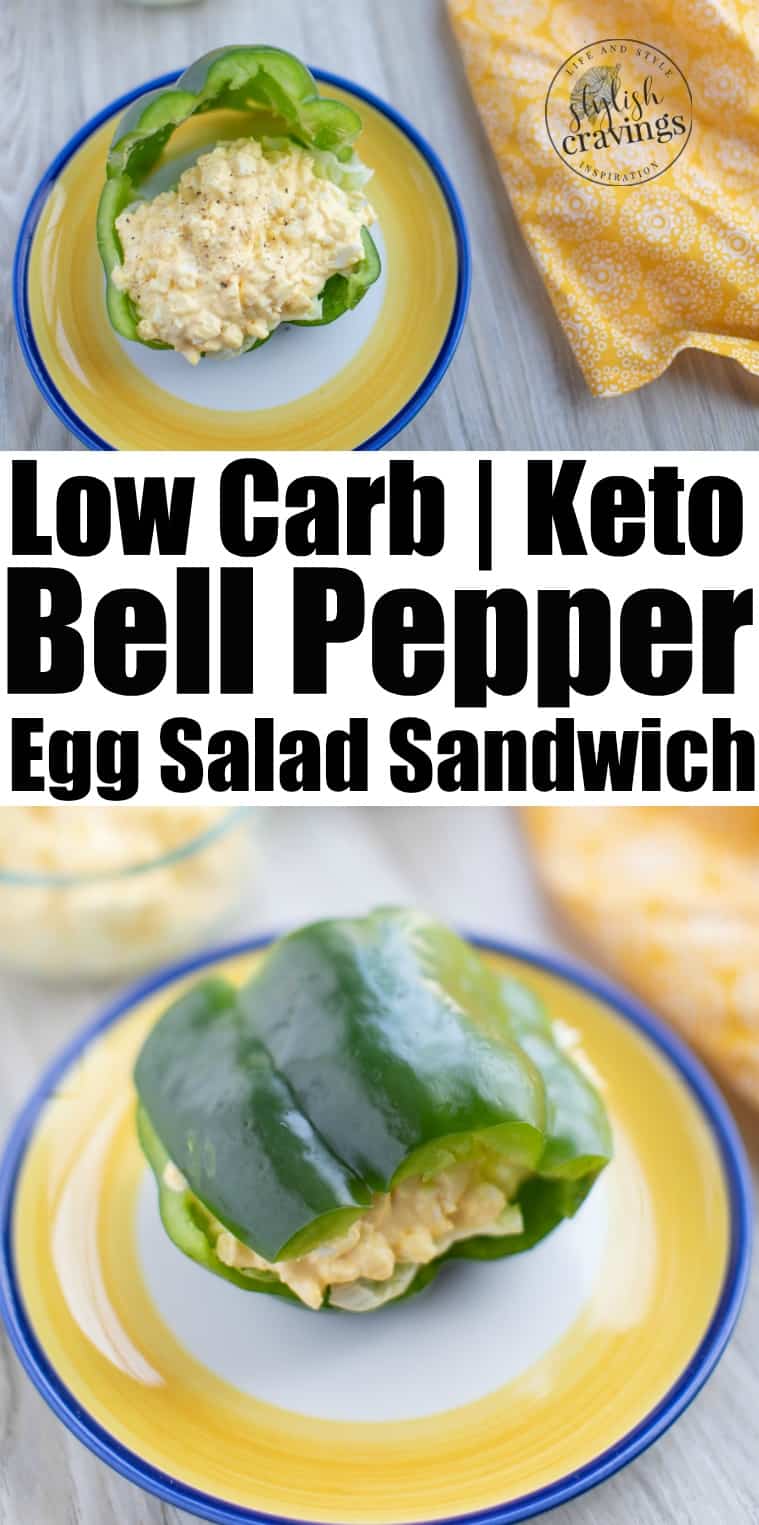 Click here to follow me on Pinterest where I share even more low carb – Keto recipes!