Disclosure: Post may contain affiliate links
Back when I had my four older boys,  I was a complete stay-at-home mom. My life revolved around their schedule and needs. Each of the boys were about 2 years apart, so it kept me super busy and always on my toes. If they got cranky, fought over toys or simply wanted to cuddle, that's what I would do. I loved it! Fast forward to now, where I have three kids under three, my life is completely different. I'm now a work-at-home mom, and I absolutely love that I get to be a working mom while I hang at home, but I would be lying if there hasn't been moments were I feel completely tapped out and in need of an extra hand. I've seen moms going on and on about how wonderful baby wearing is but I never felt the need to do it until now. Scroll down to see why I love baby wearing and my favorite carriers.
While the kids and I are still off our regular routine and schedule (read about our bedtime and nap time routine here and here), I've been slowly but surely starting to work again. Although, it hasn't been without its challenges. Lauren has days where she's extremely fussy and getting anything done seems almost impossible. It wasn't until two weeks ago where I was left for with all three kids and deadlines to meet that I gave in and gave baby wearing a try. It has been a real game changer for me. It not only freed up my hands allowing me to move around and get things done, but it's also given me the calm and closeness that I missed after I had Lauren. I felt just as peaceful as Lauren looked when she dozes off in the carrier. I'm totally hooked and I am now looking to try a variety of them out there. Below are the ones that I own and some pretty ones I'd like to give a try.
Tried and Loved: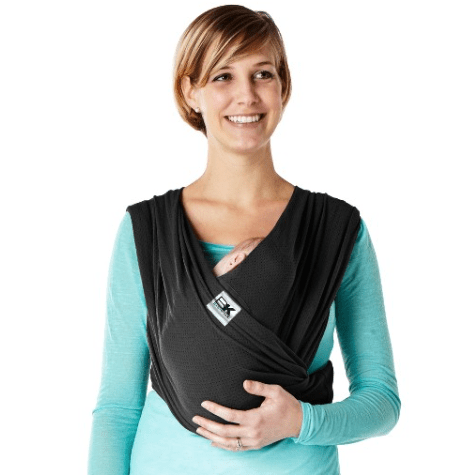 The K'tan was gifted to me when I was pregnant with Olivia and it wasn't until now thatI pulled it out and to it to use. It's so comfy and easy to use!
I'm using the Infantino  carrier in the picture above and it's the one I use the most and at less than $25 it's a must have! This is my run around carrier and it really frees up my hands!
For walks I've been using the Vlokup Baby Sling Carrier. It took me a while to get a hang of this one but it's well worth! It's light weight, breathable and it allows me to continue to use our single stroller as opposed to dragging out our double.
Want To Try:
image via Tula.com
I've heard so many great things about the Tula carriers and I'm tempted to get one for Olivia so I can wear both Lauren and Olivia. Sounds like a bit much but Olivia is really light weight and she still is a baby and I don't want her to feel left out. This would be a great solution!
image via SakuraBloom.com
The Sakura Bloom ring sling carriers are gorgeous and similar to the Vlokup sling carrier. Lots of baby mamas use the Sakura Bloom and I'm secretly hoping hubby grabs one for me as gift.
Baby wearers, what are your favorite carriers and why? I'd love some recommendations!
Baby Girl Carters Haul