Low carb Instant Pot asparagus soup is a delicious way to get back on track after the holidays! It's not only vegan it's also low carb! Scroll down for the easy recipe!
Asparagus is more commonly eaten on their own or in salads but did you know they also taste amazing when used in soups? This nutritious Asparagus soup recipe is delicious and thanks to the Instant Pot easy to make!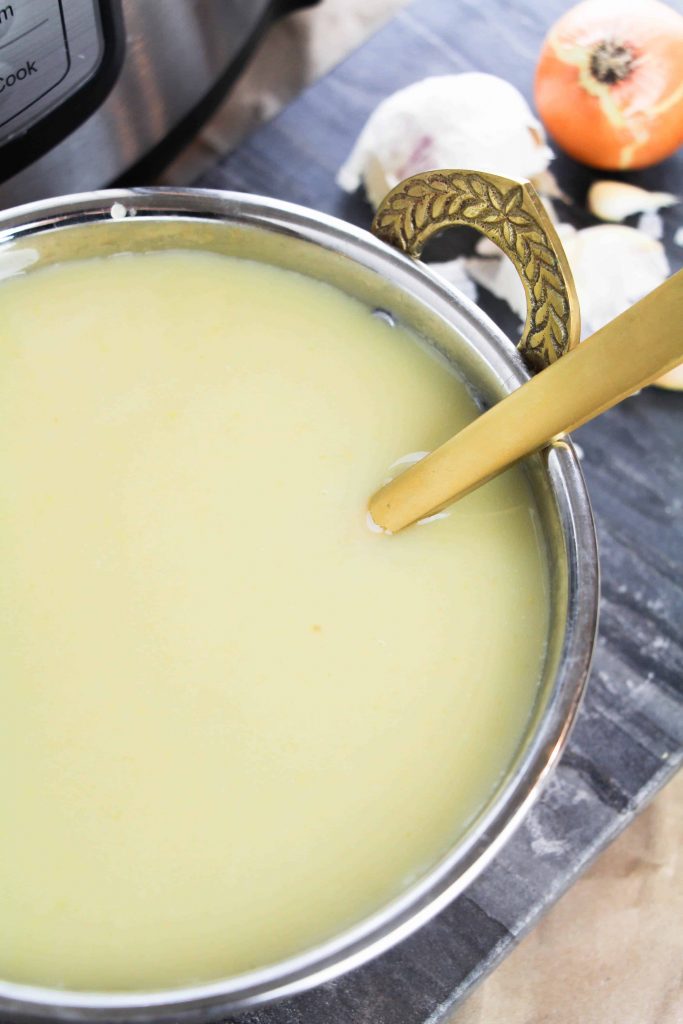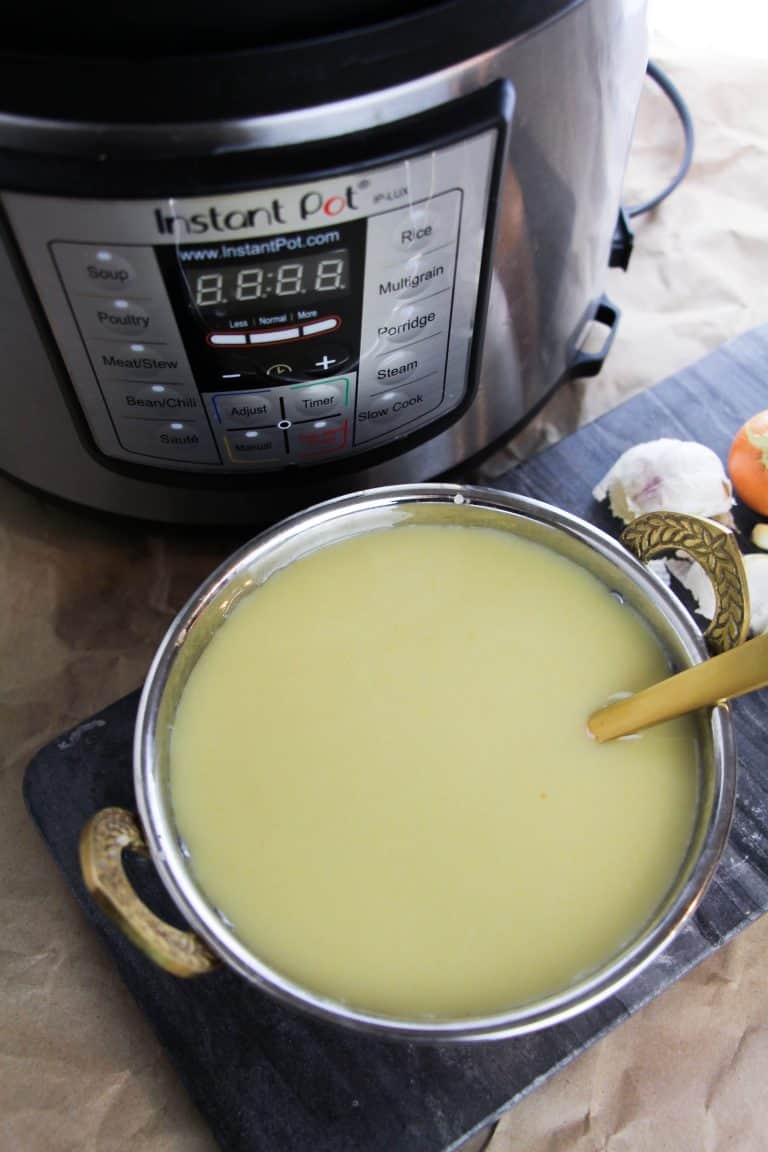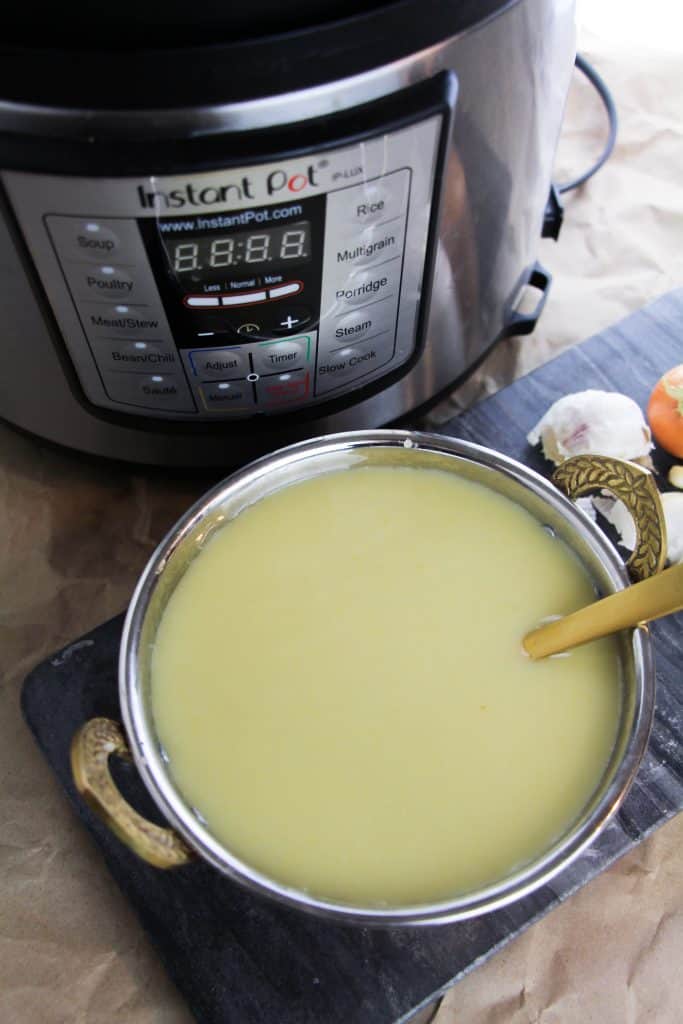 Instant Pot Asparagus Soup
You may have noticed that this low carb soup recipe includes 2 potatoes. While there are two potatoes in this recipe and those are usually not seen often in low-carb diets, the approximately 2 cups of potatoes adds only 51g of carbs to the entire recipe (which is over 6 cups of soup). They allow this recipe to be vegan yet creamy. One cup of soup comes out to 15g of carbs, which is in line with most low-carb diets.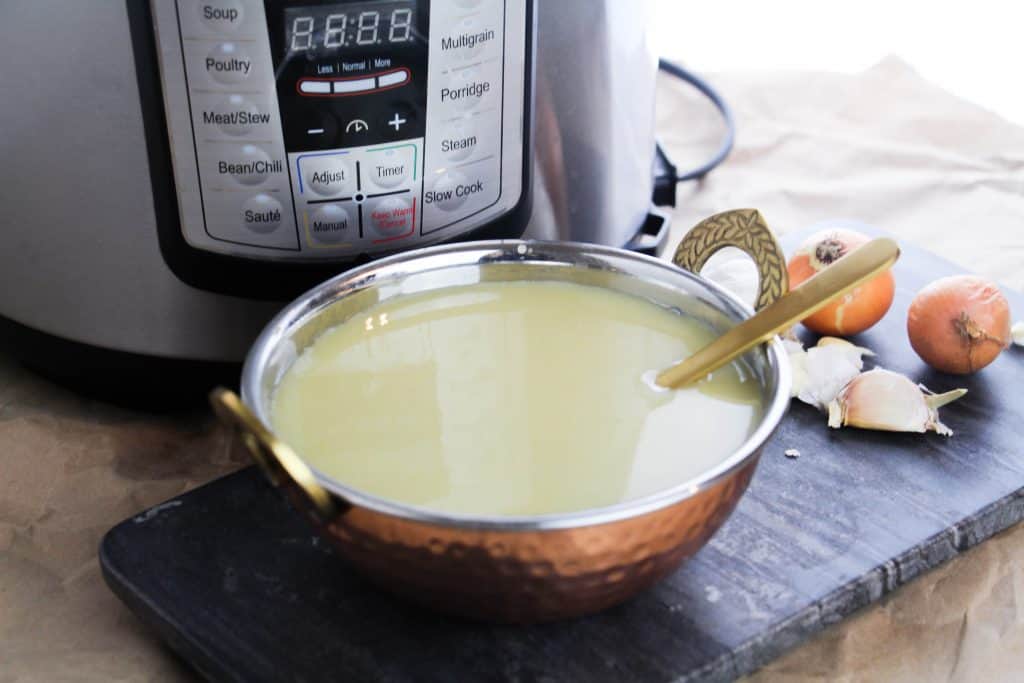 I bought my Instant Pot last Summer and immediately put it to use! My first time using it I made quinoa for this quinoa breakfast bowl and then to make shredded Mexican chicken. You can also make street tacos and even Italian sausage with peppers in the Instant Pot! I'm also hoping to be able to make some Keto Instant Pot recipes soon!
Ingredients:
2 Tablespoons oil of choice
1 lb asparagus, woody ends removed, chopped into 3″ pieces
1 onion, quartered
2 garlic cloves
4 cups vegetable broth (can use chicken broth, if preferred)
2 starchy potatoes, peeled and chopped
1 bay leaf, optional
Salt & pepper, to taste
Directions:
Peel and chop your vegetables.
Set your Instant Pot to saute and add your oil.
When the oil is hot, add your vegetables and saute, about 2 minutes.
Turn off the saute setting and add the remaining ingredients. Stir to get any pieces of garlic, onion or asparagus that may be stuck on the bottom, and then secure the lid.
Set the Instant Pot to the

Soup

/Stew setting for 15 minutes.
I prefer to natural release, but you can quick release if you are under a time crunch.
Remove the bay leaf.
Carefully transfer the

soup

mixture to a good quality blender to puree.
Taste and adjust salt and pepper to your preference.
Serve with a side salad and enjoy!
Pin for later!